I have been bitten. Bitten by the spring cleaning bug. I don't go all out every year but this year has certainly been the exception. So, I thought I would share my best spring cleaning tips and tricks with you today. If you love these, you might also like our quick cleaning hacks to help get your home cleaner faster.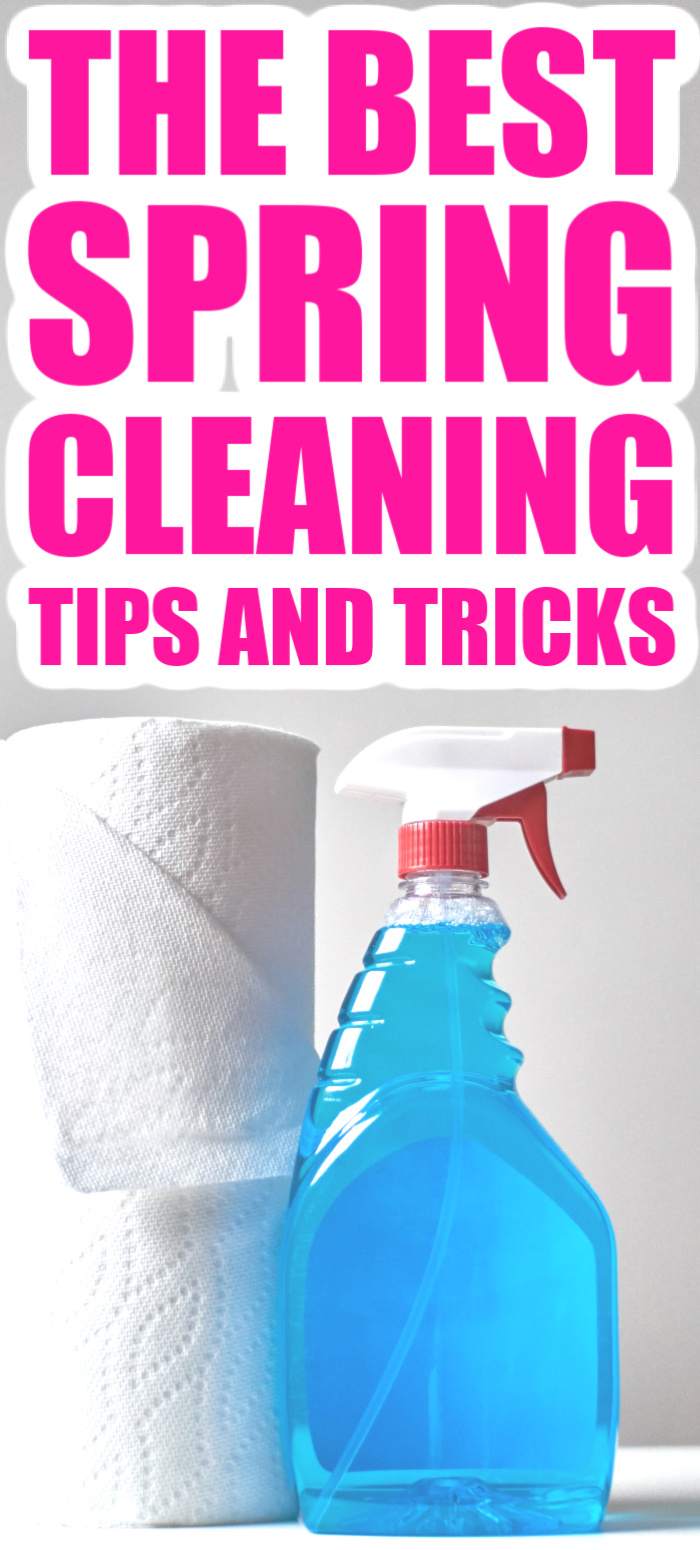 Finding Motivation to Clean
I have to get motivated to start. The first thing that I started was decluttering and removing items from my home. My inspiration for this came from the 40 bags in 40 days challenge over at White House Black Shutters. This idea is brilliant! For me, it divided up the task into a bunch of smaller manageable pieces.
Ann Marie even made up free printables so you could schedule your areas to be decluttered. I decided to wing it. I just tried to declutter SOMETHING every day. A basket, a surface, an entire room, whatever fit my mood that day. So far, so good. Do I get a "bag" every day? No. But I do make progress and I realized that progress was key. As I decluttered, I became motivated to start cleaning. But let's face it, spring cleaning is a BIG word and a daunting task. How do you organize your cleaning efforts? Read on for my tips!
Print a Cleaning Checklist
A checklist is a great way to stay organized and motivated throughout your home. You can print our checklist here then keep it handy as you work your way through your home. Now you do not have to follow this exactly (I didn't). But the checklist helped me to put all the tasks in order.
Spring Cleaning Tips and Tricks
Here are the tips that really work for me:
Go one room at a time — finish that room then move on.
Go from top to bottom. Start at your ceiling and work your way to your floors.
Take breaks if you need to — don't try to be a cleaning superwoman.
Have all of your supplies handy (more on my favorite supplies in a second).
Just bought that picture a week ago, hung new curtains two weeks ago? SKIP THEM! Surely they have not gotten dirty already.
Break up your home into areas. Mine are upstairs, downstairs, and outside.
Involve your kids. I am putting my kids in charge of the upstairs on their spring break. Will it be perfect? No…but I don't have to do it myself!
Clear your clutter OUT of the house. I have three things I do with my outgoing clutter: trash, donate, or consignment store. I can get rid of everything immediately. This way little hands don't conveniently reach in and rescue the clutter.
Want to see my favorite cleaning supplies and products?
I have gathered all of the products I love using around my home into one great section of my Amazon storefront. You can click here to shop! If you're looking for just about anything to clean your home, I probably have an option that you will love!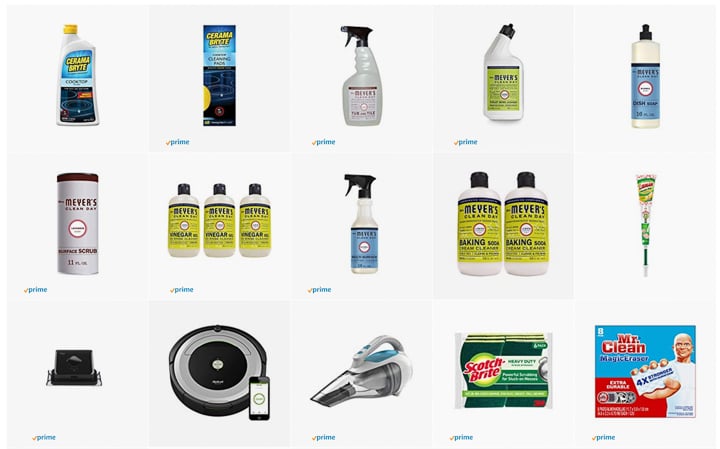 You can also see my favorite spring cleaning tools here. Between those two lists, you should be able to stock up on enough supplies to get you through spring cleaning and more!
My checklist so far is looking pretty good! I have decluttered various areas of my home but as we all know that is a work in process. The downstairs is complete for spring cleaning tasks. I am going to put the kids on the upstairs next week. I will just be left with the outdoor tasks to complete but I hope to enlist some help from hubby on those. I am also going to try this baseboard cleaner. So tell me about your spring cleaning? Have you started? Don't even plan to start? Any tips you have for me?