Make cleaning outdoor cushions part of your spring cleaning routine. I was asked by BISSELL to try out a carpet cleaner and I was shocked at all of the jobs it was able to do around our home. Cleaning outdoor cushions is just part of the cleaning fun I have had around here y'all. Don't forget to scroll all the way to the bottom of this post to learn how to win a BISSELL carpet cleaner of your very own!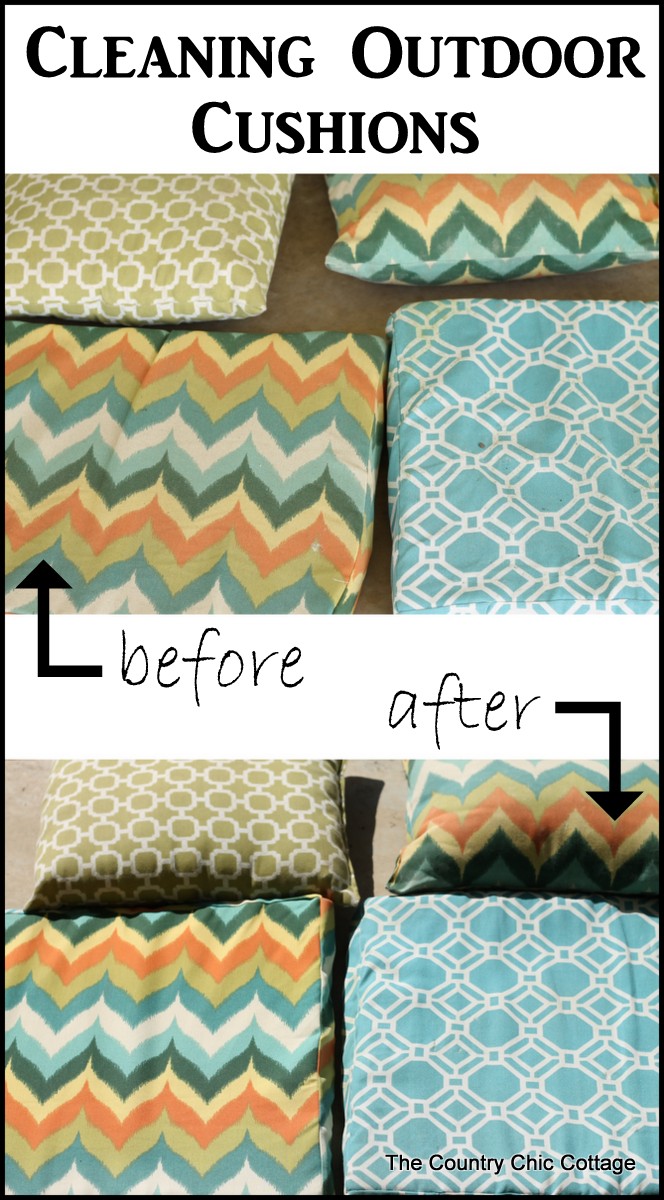 My secret to great looking outdoor cushions? BISSELL Professional Carpet Deep Cleaning with Febreze™. It helped remove the deep down dirt in these cushions plus freshened them with the smell of Febreze. A bonus is that the protection of Scotchgard is left behind. The dogs will be oh so pleased with our clean fresh smelling cushions and I will be happy that they will not be able to stain them further.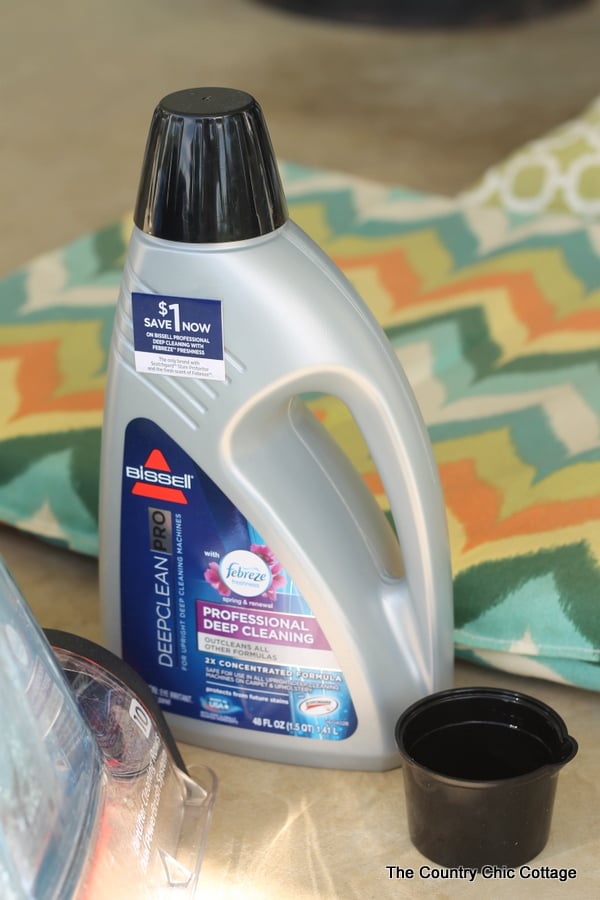 Just fill your BISSELL carpet cleaner with hot water and cleaner according to the instructions that came with your particular machine. Clean the cushions with your upholstery attachment. The picture below I had cleaned the right hand side and the left is still dirty. It was amazing just how much dirt came out of these little cushions.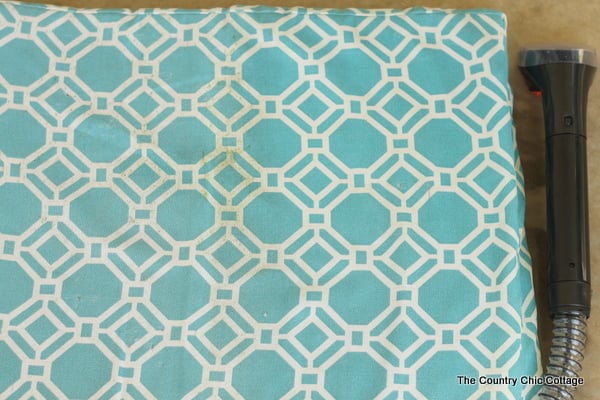 An up close shot just for y'all. Those stains, mildew, and more came right out using my BISSELL carpet cleaner. I was so happy to get another year out of these cushions y'all. That is money saved right there!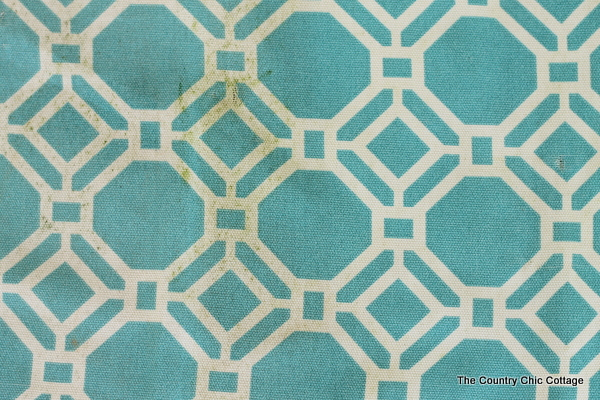 One more side by side shot for you just so you can get a good comparison. These are ready for a summer of fun and front porch rocking. Y'all stay tuned as I have more plans on the porch and you don't want to miss them.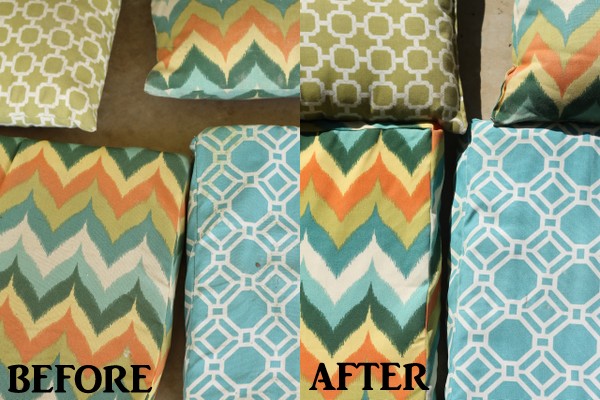 On the fence about getting your own BISSELL carpet cleaner? You know that you can clean carpets and now outdoor cushions. Click here to see 10 other items you can clean with your carpet cleaner as well. Buy your own and use that BISSELL Professional Carpet Deep Cleaning with Febreze™ to make your outdoor cushions look like mine. What do you think? Are you going to try cleaning outdoor cushions this spring?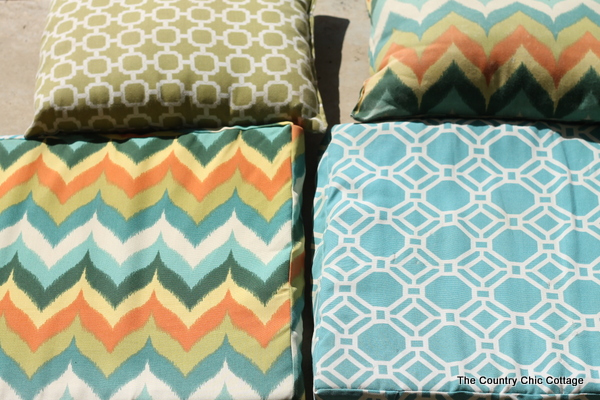 Now I promised y'all a giveaway! BISSELL is offering two product bundles (including a BISSELL Deep Clean Lift-Off and BISSELL Professional Deep Cleaning with Febreze® Formula) as a giveaway! Winners will be chosen at random across all blogs hosting. Just comment below with your favorite spring cleaning tips plus your email address. BISSELL will review all the comments and pick two winners to receive product bundles! Must be 18 years or older to win. US only and void where prohibited. Prize is furnished and shipped by a third party. Good luck y'all!
Want to see my favorite cleaning supplies and products?
I have gathered all of the products I love using around my home into one great section of my Amazon storefront. You can click here to shop! If you're looking for just about anything to clean your home, I probably have an option that you will love!