Add this spring decor to your home! This is actually perfect for spring and summer. You will just need a few supplies and of course some adorable miniature clay pots. I love how bright and cheerful this shadowbox is! Make it in the same colors as I did or change it up to match your home.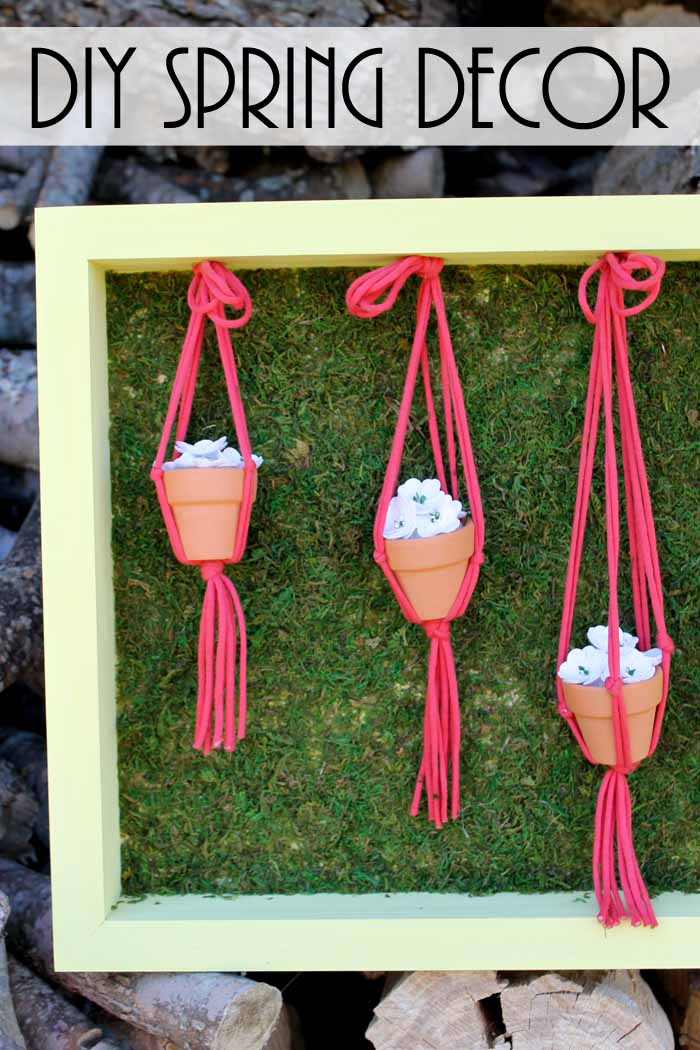 Supplies needed to make this spring decor:
Some links below may be affiliate links which means that you will not pay anymore.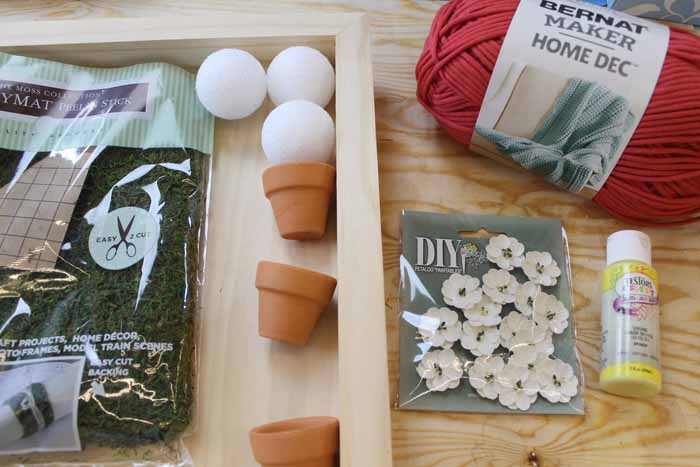 Start by painting the shadowbox with a few coats of paint. Remember the back will be covered by moss so you can leave it unpainted. Allow to dry in between coats. Paint until you get complete coverage.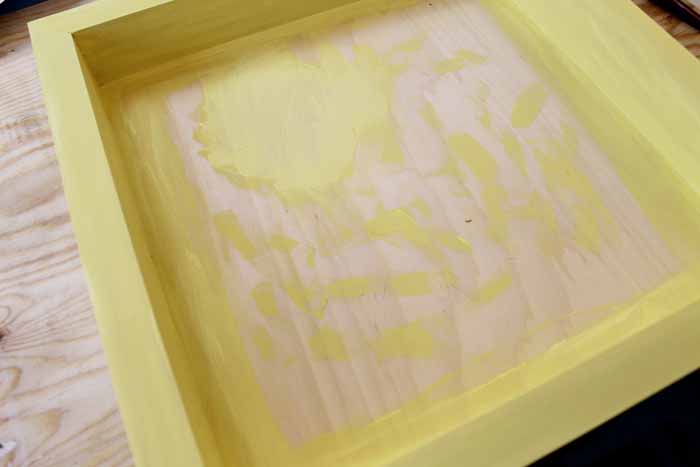 Set that aside to dry and begin working on your pot hangers. Cut four strips of yarn to equal lengths.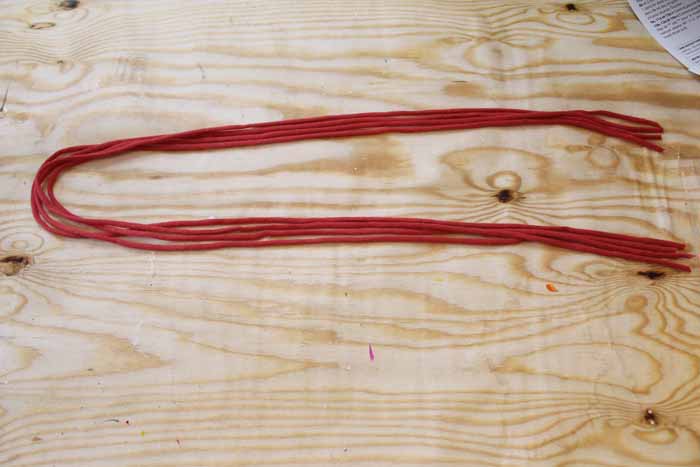 Fold in half and gather at the top and tie one knot as shown below.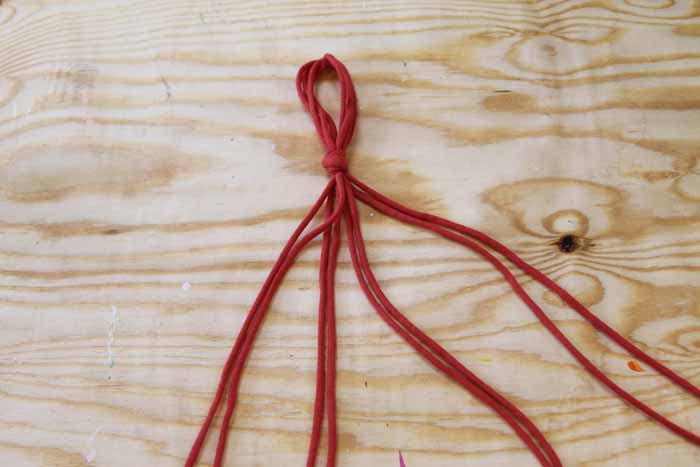 Tie smaller knots with two strands each. This will be around the top of your pot.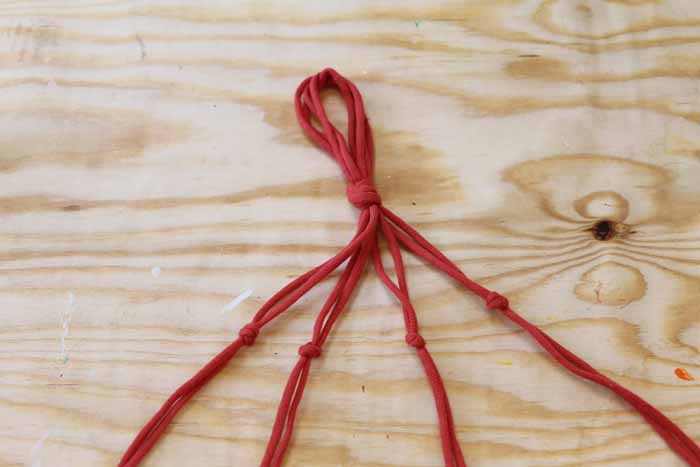 Use your pot to get the approximate location of the next knot. Knot together so that it will rest on the bottom center of your pot.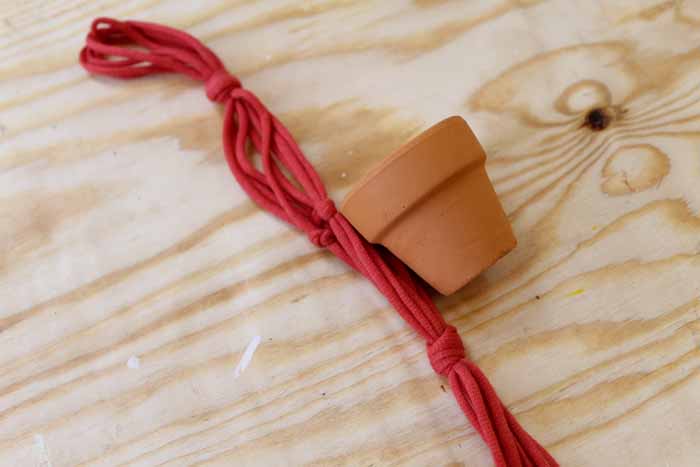 Add in your pot and check location. You can undo and retie as many times as you like to get this correct. It should look like the image below once completed.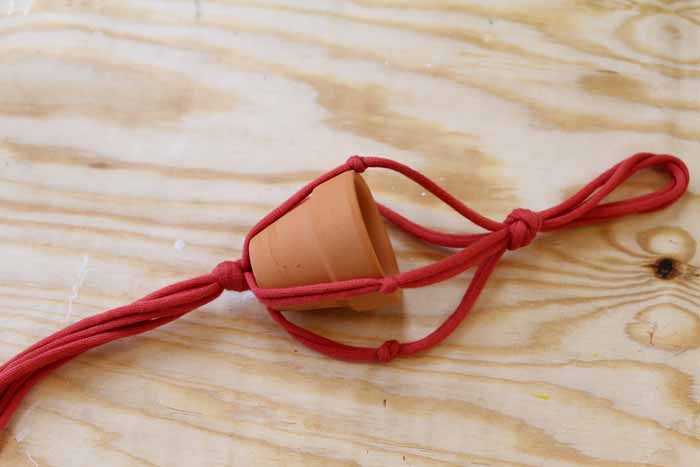 In the pot, you will want to add in some flowers. Start by cutting a Styrofoam ball with a serrated knife to fit the pot.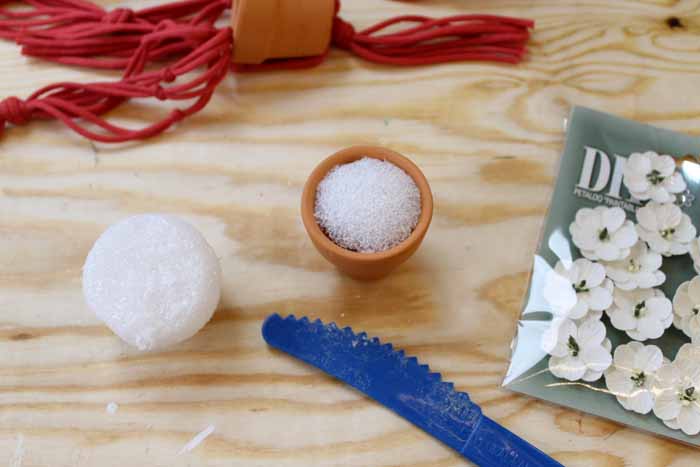 Then use hot glue to add Petaloo flowers all over as shown below.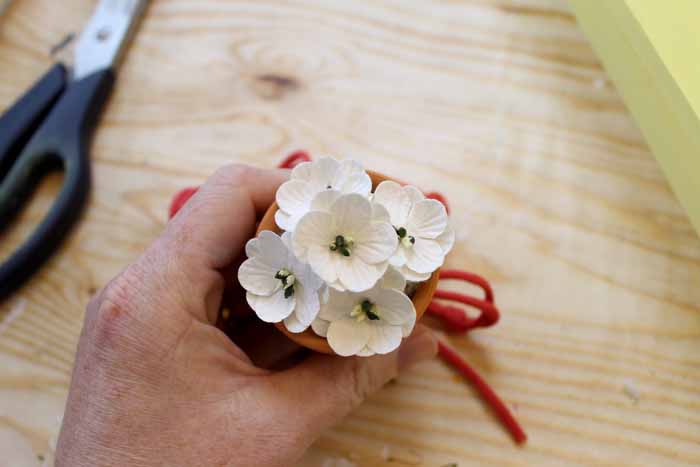 Cover the back of your painted shadow box with moss once the box is dry. Just cut the moss mat with scissors then peel and stick to the back surface.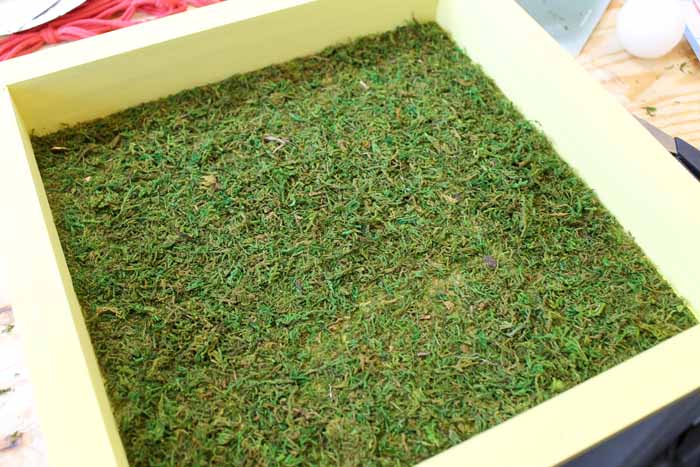 You will want to continue and make three of the pot hangers that were made above. They will need to be different lengths to fit in your shadowbox. Untie and redo your knots as many times as needed to get the perfect arrangement.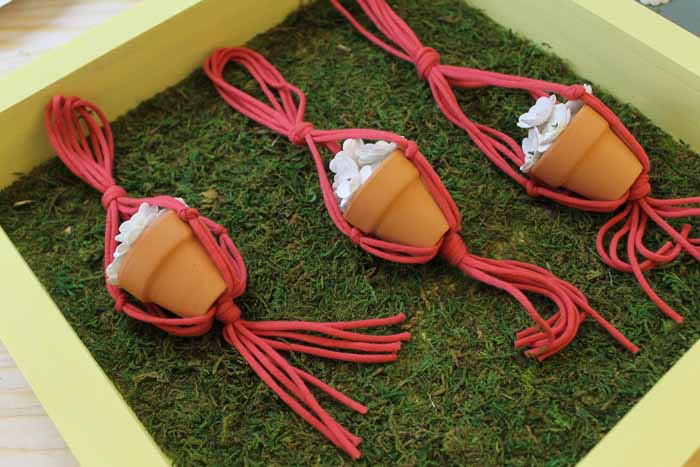 Use hot glue to secure the knots in the top of the shadowbox. Use scissors to trim the excess yarn at the bottom if needed.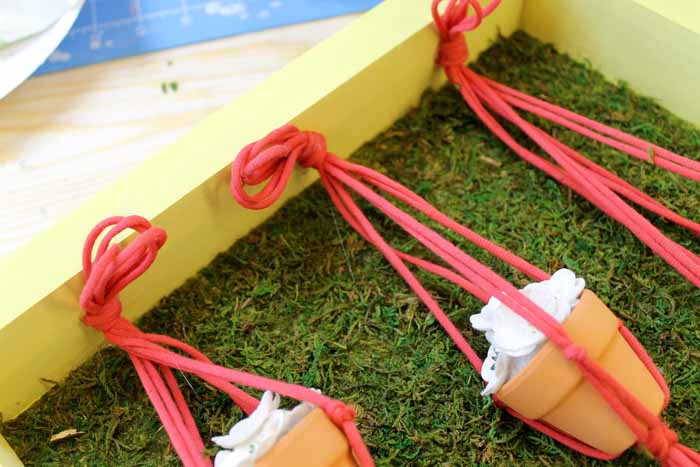 Display your DIY spring decor in any room that you want. This would be perfect on a porch, patio, or even a sun room.
Get your supplies and make your own version today! You will love the results and how this spring decor looks hanging in your home.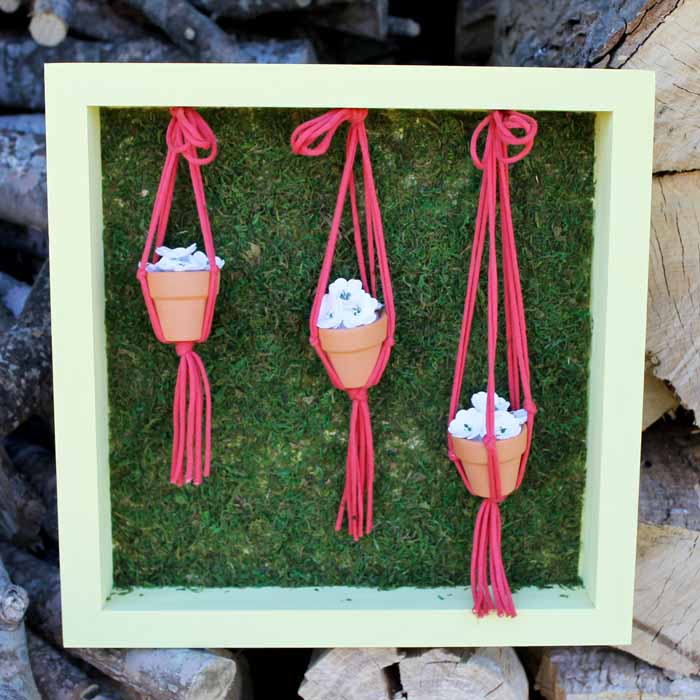 Love this and need more spring decor ideas? Follow the links below!