Your kids will love diving into these Star Wars cupcakes on May the 4th or any time of the year. Plus, these are so easy to make that the kids can even help you decorate them. So, if you want a fun activity to do with the kids, make some cupcakes and decorate them like your favorite Star Wars characters. These easy Princess Leia and Chewbacca cupcakes will be a hit with kids and adults of all ages.
You might also want to make a Star Wars backpack to celebrate May the fourth!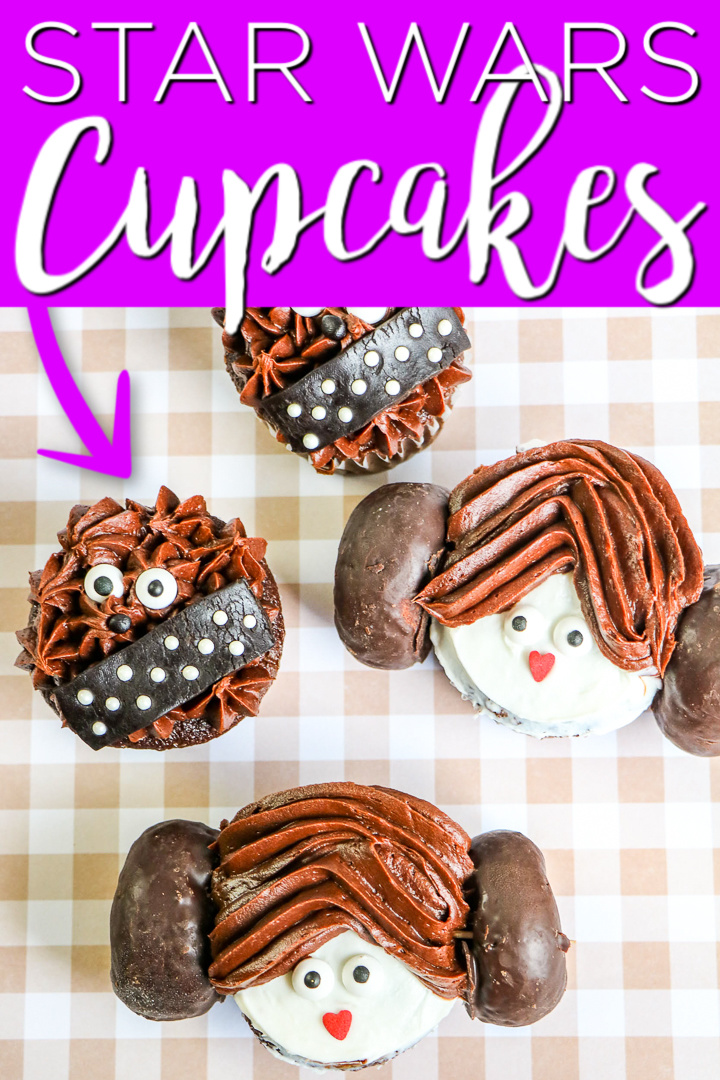 Star Wars Cupcakes
Start by baking a batch of your favorite cupcakes. These can be from scratch or even from a mix. Whichever you love, mix them up and bake a batch then use the instructions below to decorate them and turn them into something extra special.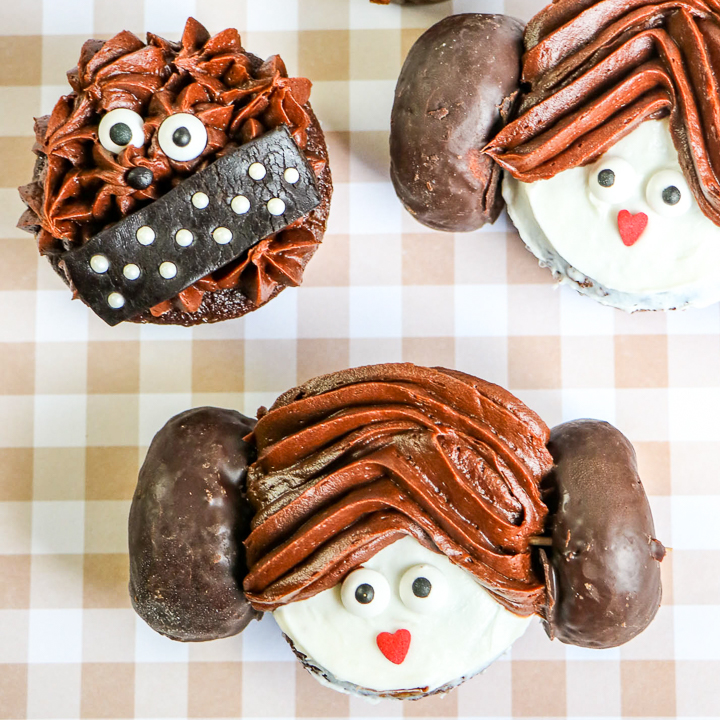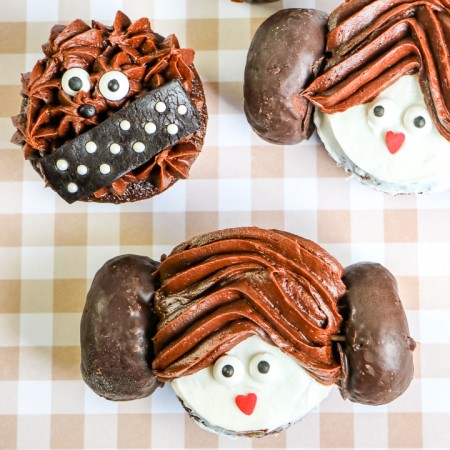 Easy Star Wars Cupcakes
Now that you have your cupcakes, use a few simple supplies to decorate them.
Ingredients
For Chewbacca:
3

tbsp

chocolate frosting

1

cupcake

2

Candy eyeballs

1

tbsp

Black fondant

12

White nonpareil sprinkles
For Princess Leia:
2

tbsp

1 to 2 cups vanilla frosting in white

2

tbsp

chocolate frosting

1

cupcake

2

Candy eyeballs

1

Heart sprinkle

2

Chocolate coated donuts

toothpicks
Instructions
For Chewbacca:
Place chocolate frosting in a piping bag fitted with an open star tip. Ice the cupcakes with the frosting creating stars. Allow frosting to dry slightly and gently press down any pointed peaks.

Press two candy eyeballs onto the top of each cupcake.

Roll out black fondant and cut into strips (approximately ¾ inch by 2 inches.) Press white nonpareils into fondant. Lift fondant strips using an offset spatula and place at a diagonal over cupcake edge.

With remaining black fondant, pinch a small piece and shape into a tiny ball for the nose. Place one nose under the eyes on each cupcake.
For Princess Leia:
Ice cupcakes with vanilla frosting, creating a flat surface.

Place chocolate frosting in a piping bag fitted with an open star tip. Create a hairline with the chocolate frosting.

Press two candy eyeballs onto each cupcake and a heart sprinkle, placing each to form Leia's face.

Attach a donut to each side of the cupcakes using toothpicks.
Nutrition Facts
Easy Star Wars Cupcakes
Amount Per Serving (1 cupcake)
Calories 518
Calories from Fat 171
% Daily Value*
Fat 19g29%
Cholesterol 1mg0%
Sodium 280mg12%
Potassium 161mg5%
Carbohydrates 87g29%
Protein 3g6%
Calcium 56mg6%
Iron 2mg11%
* Percent Daily Values are based on a 2000 calorie diet.
Tried this project?
tag us to show off your work!
So, if you are excited about May 4th, you will definitely want to pick up the ingredients to make these Star Wars cupcakes for your family. They might have a hard time choosing between Princess Leia and Chewbacca.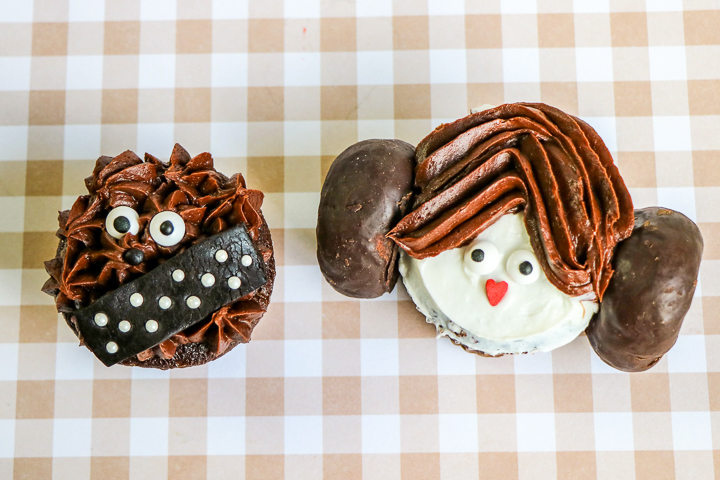 These are, of course, just two of the characters. You can come up with even more create cupcake decorating ideas to make the other characters as well.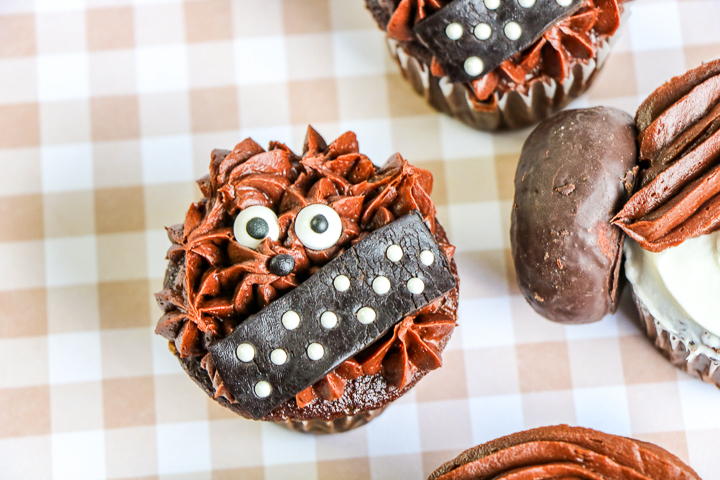 Dive into a cute Chewbacca cupcake! They are as cute as they are delicious. This one is also probably the easiest to decorate. You really can't mess it up!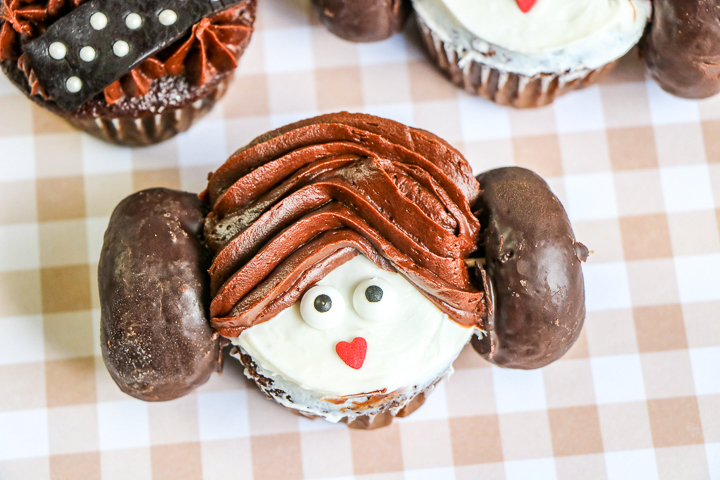 The Princess Leia version is a bit more difficult but still super easy to decorate. Everyone will love her donut buns!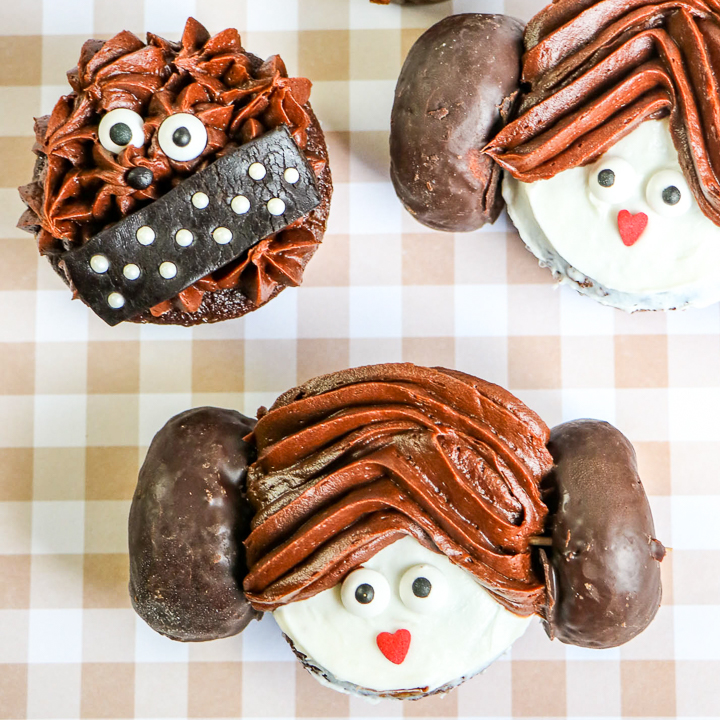 So, are you going to throw a May the Fourth celebration for your family? Give these Star Wars cupcakes a try to add to the fun and may the fourth be with you!
Love these easy cupcakes and want even more ideas? Try the links below as well!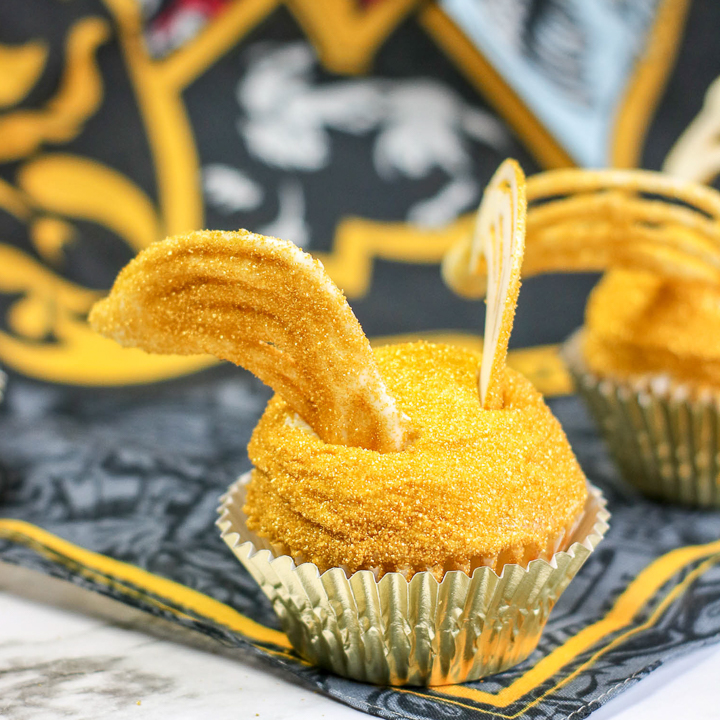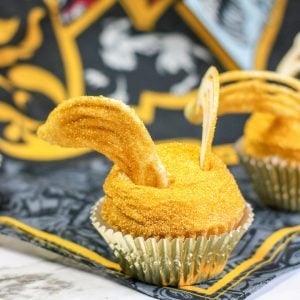 Harry Potter Snitch Cupcakes
Are you a Harry Potter fan? Try making these cute cupcakes as a special treat!
Read More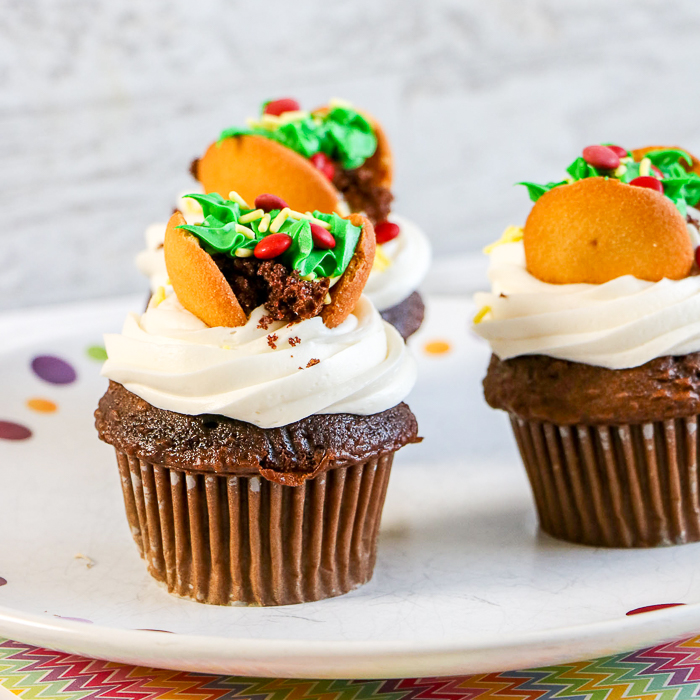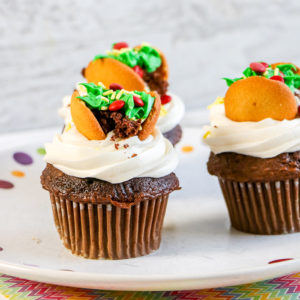 Taco Cupcakes
Yes, those do look like mini tacos on top of those cupcakes!
Read More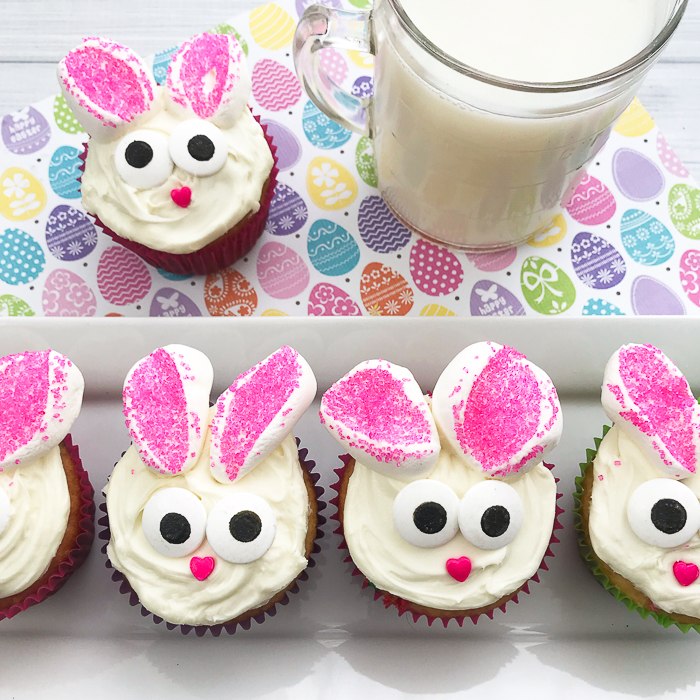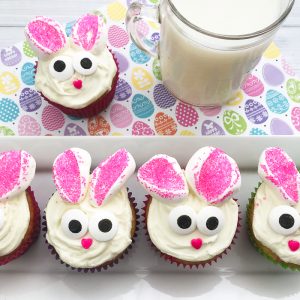 Bunny Cupcakes
Cupcakes that look like bunnies are perfect for spring celebrations.
Read More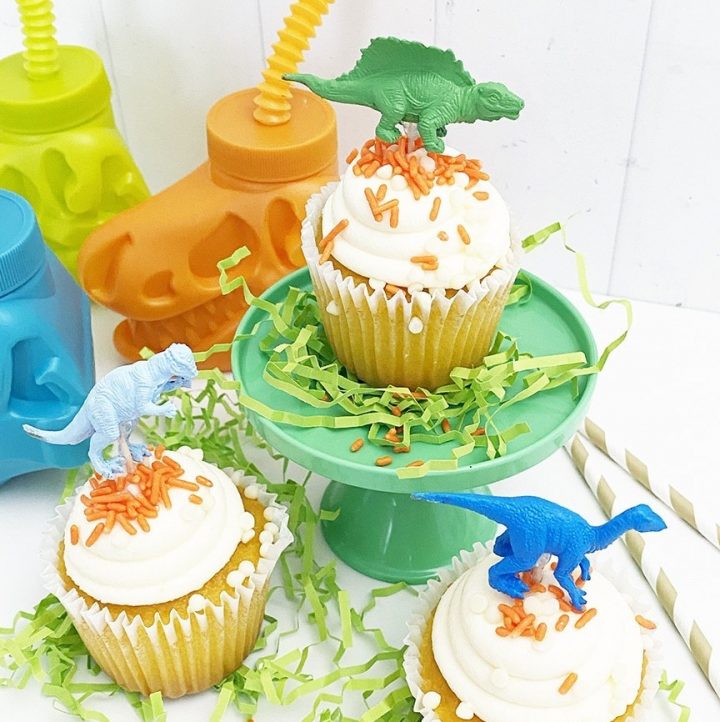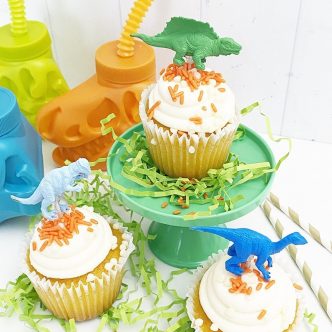 Easy Dino Cupcake Toppers
Whip up these cute cupcake toppers and give them a special treat.
Read More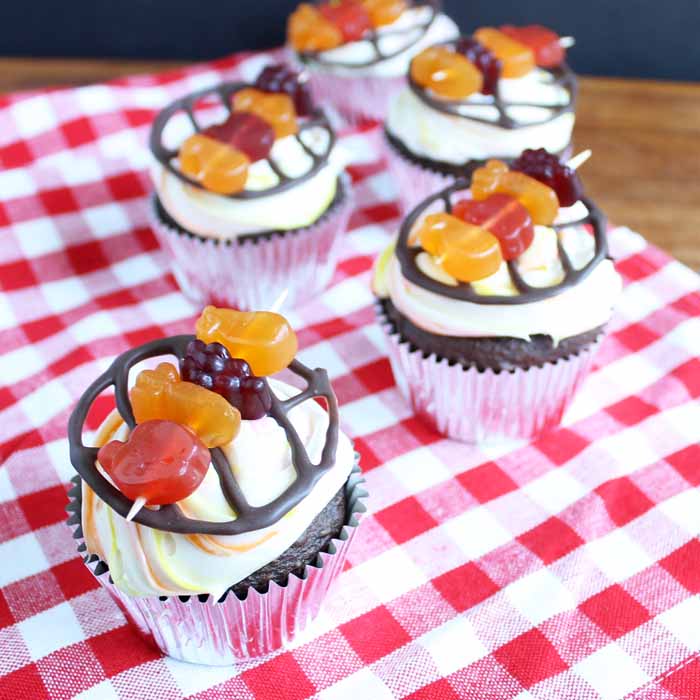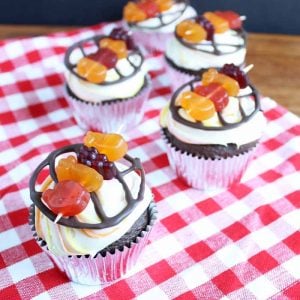 Grill Cupcakes
Celebrate the start of summer in style with these adorable cupcakes!
Read More