Natural stone landscaping may be the perfect solution for your yard. I have been working so hard on our outdoor spaces and researching options that might work for our home. I found tons of natural stone ideas that I really love. I thought I would share a few of those with y'all today. This post is sponsored by MIA + BSI: The Natural Stone Institute. As always, all opinions are my own.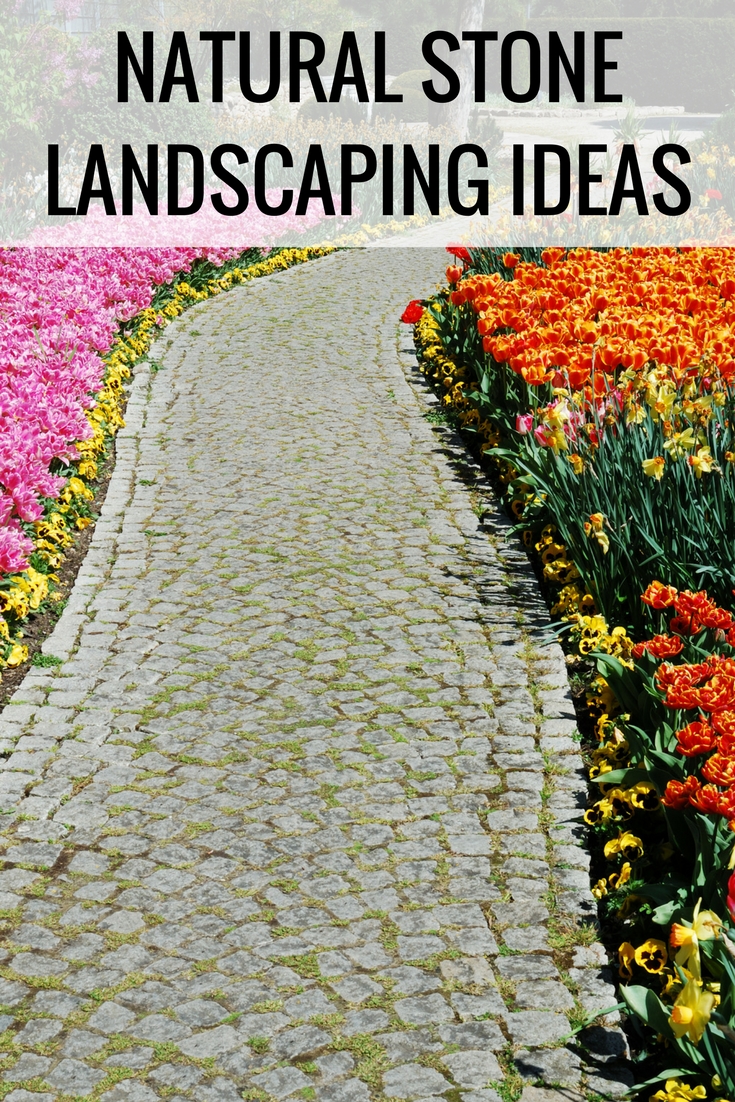 I am going to start with the most obvious use for stone outdoors – a pathway! Limestone, granite, sandstone and slate are common path materials but you can really let your imagination be the limit here. Stone adds a rich color to your garden and it is so unique! Each piece is a work of art and it will last forever. If you want something that will last the life of your home, a natural stone pathway is the answer. Why use natural stone? Click here to find out!
Photo Credit: Lurveys
Want to take it a bit further? Try those same materials as a patio or small sitting area. Fit random pieces together like a jigsaw puzzle to create a free form look or use cut pieces for a more uniform appearance. I love the random large rocks and boulders around the patio below. I can think of a lot of places this stone landscaping idea would work around our home.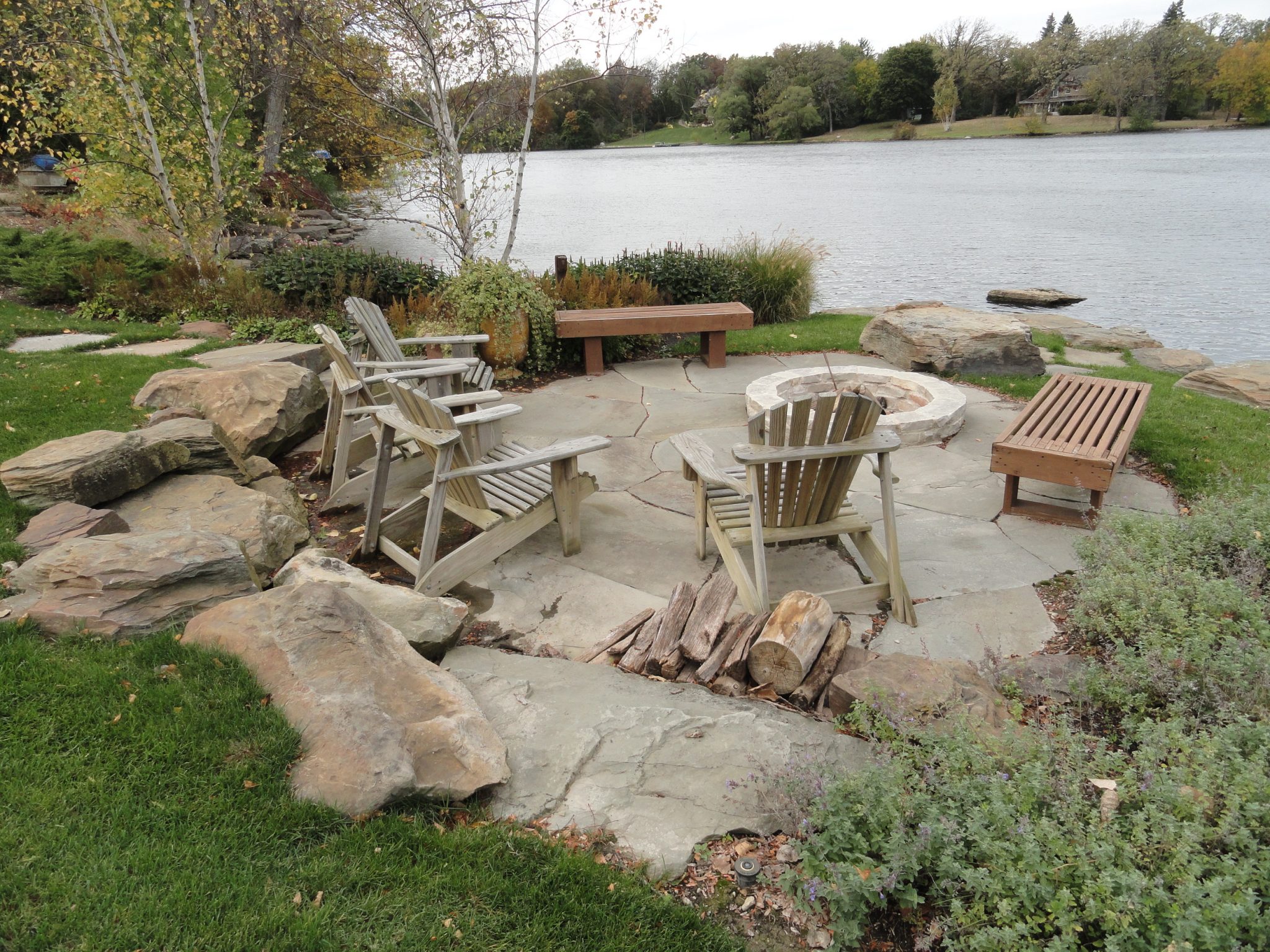 Photo Credit: Lurveys
Once you have a natural stone patio, you might as well add an outdoor fireplace right? Okay maybe just in my dreams but the picture below is stunning. Can you imagine sitting by the fire on cool spring nights? The natural stone blends in with nature and makes this fireplace look like it belongs in this setting.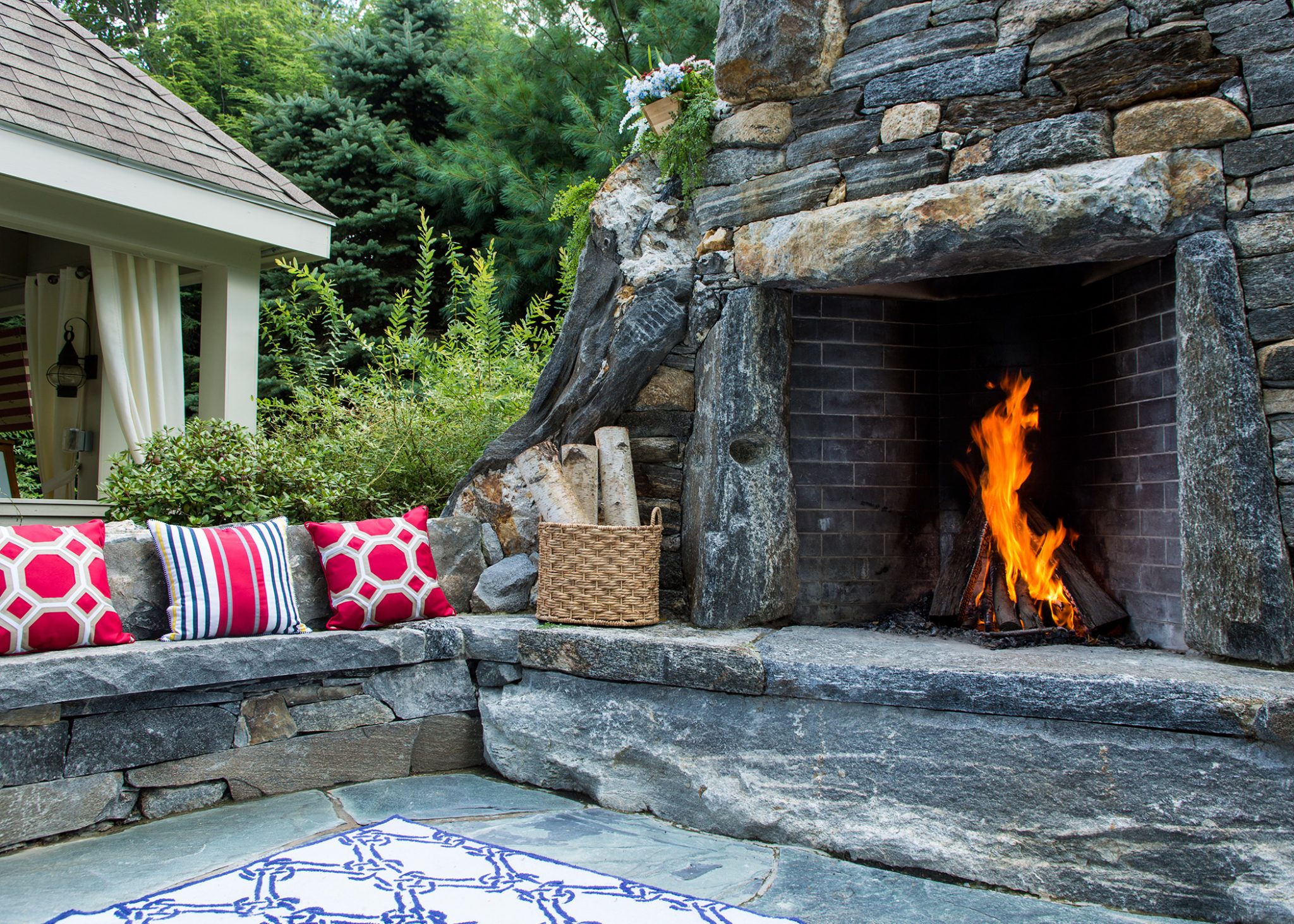 Photo credit: Connecticut Stone
While we are dreaming, there is so much more you can do outdoors with natural stone landscaping. Add a stone veneer to walls around your home or deck. And can I just say those natural stone steps below….amazing!!!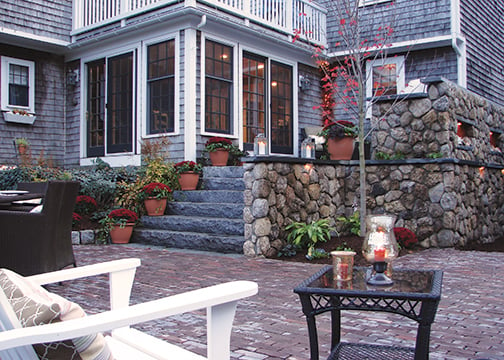 Photo credit: Connecticut Stone
We started small and now we are going to end BIG! The ultimate in outdoor entertaining is a full outdoor kitchen. Complete with natural stone of course! I am going to put this one down on my "someday" list but your someday might just be today.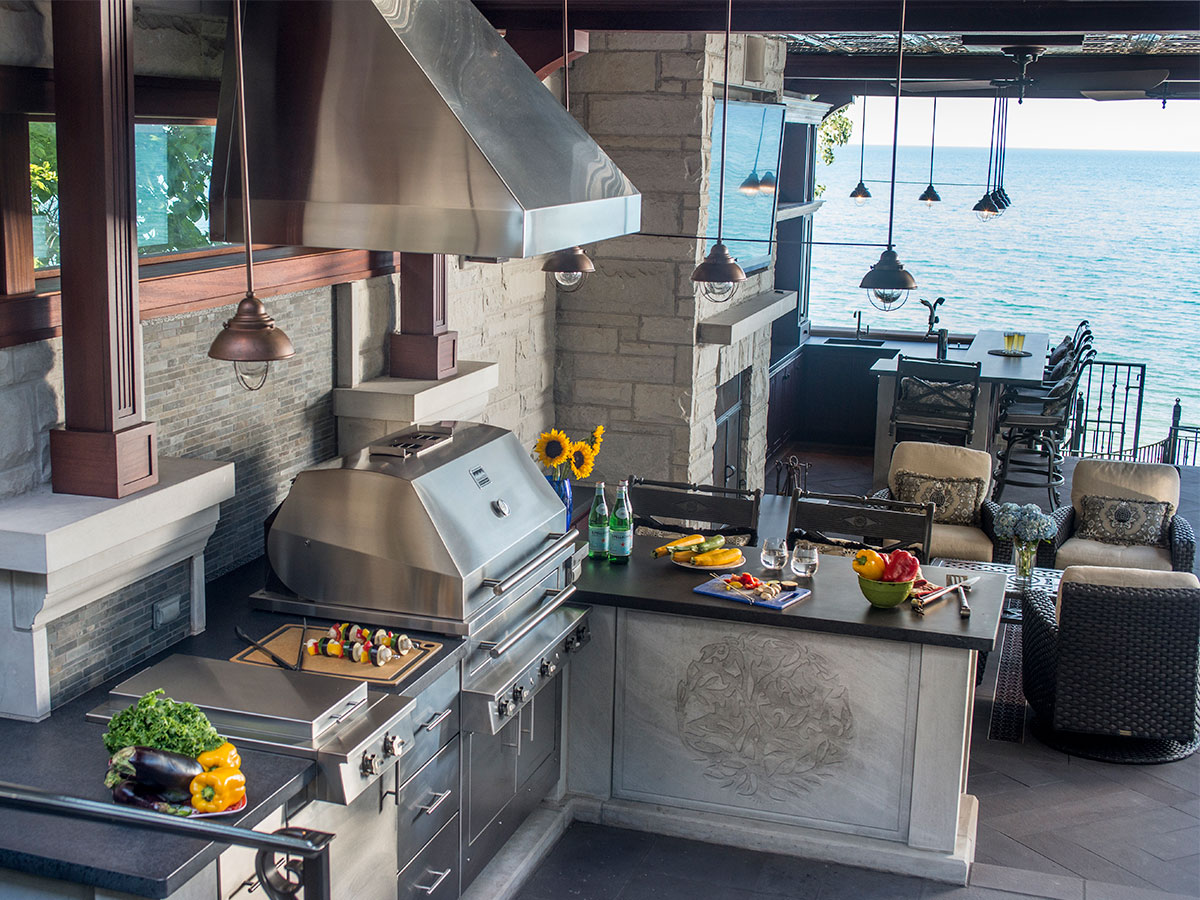 Photo Credit: Lurveys
I am starting with some natural stone out front for curb appeal but I am looking at options to add some to the back yard as well. Stay tuned y'all! In the meantime, if you are looking for a professional to install the natural stone landscaping of your dreams, just click here to do your research!