String art has been hot hot hot this year so I thought why not make some string art ornaments. Make these unique additions to your trees with your kids this holiday season. My crew loves string art so I know this will be fun for the entire family. The Christmas tree version below was actually my sons idea so be sure to let their imaginations run wild when you are crafting.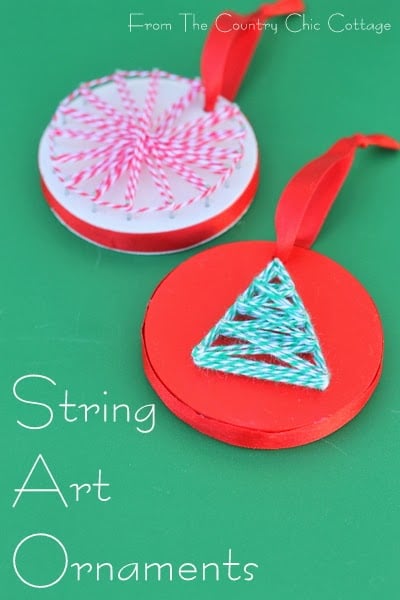 String Art Ornaments Supplies: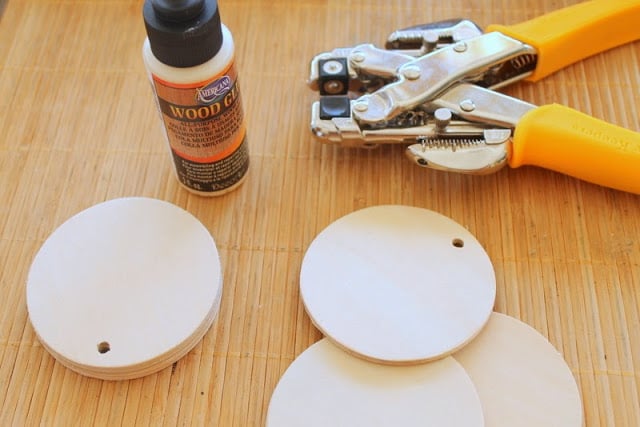 String Art Ornaments Instructions:
Start with your round shapes and either a hole punch or drill. Put a hole in all of your shapes in the same location. Stack your shapes with wood glue between each one. Allow to dry as recommended on the bottle. Paint shapes on front, back, and sides with your desired color of craft paint.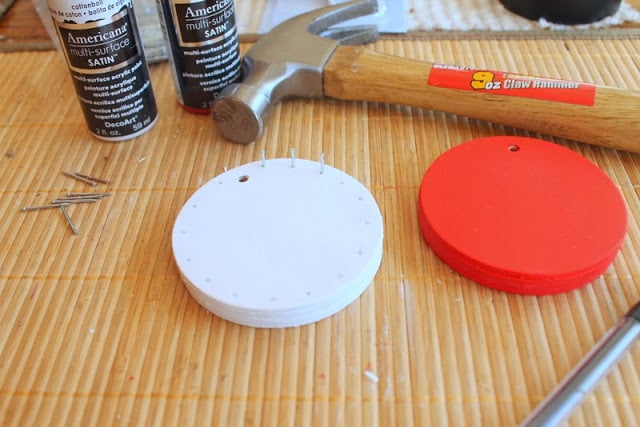 Use a pencil to mark holes where your nails will be located. Put a nail in each location being sure not to go all the way through your stacked shapes. Use baker's twine to wrap your nails and create string art. Start on your first nail by knotting off your baker's twine and end with a knot as well.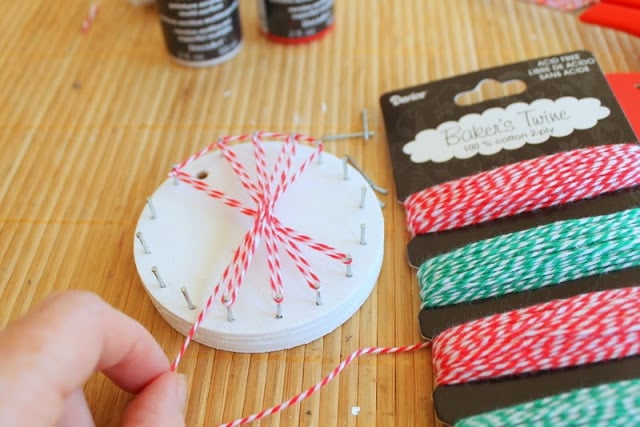 Cover the exposed edges of your ornament with ribbon using hot glue to secure. Add some ribbon for hanging on your Christmas tree as well.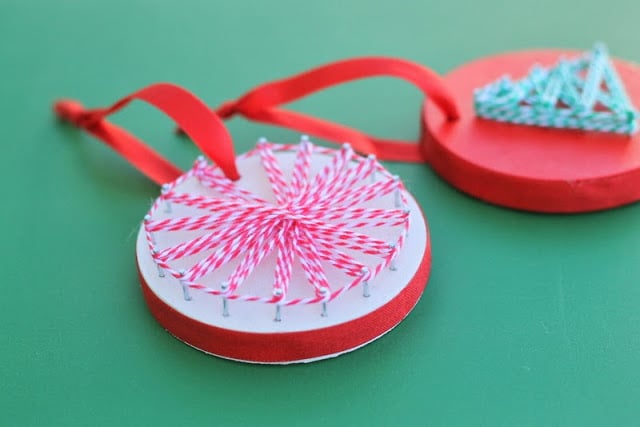 We made a couple of different versions of the string art but I can see tons of different options. What shape would you make your string art ornaments? Enjoy this fun craft with your kids this holiday season and make an ornament to treasure through the years. Be sure to put their name and date on the back of their creations. You will want to remember this 10 years from now. Now break out that string and make your own string art ornaments today.