Let's put sublimation paper versus copy paper to the test today. This may be one of my most requested posts of all time. Does copy paper work for sublimation? Copy paper would be a cheaper alternative as far as paper pricing but does it work as well? Are there any other issues? Let's find out!
Want more information on what sublimation paper works best? I tested a few brands here!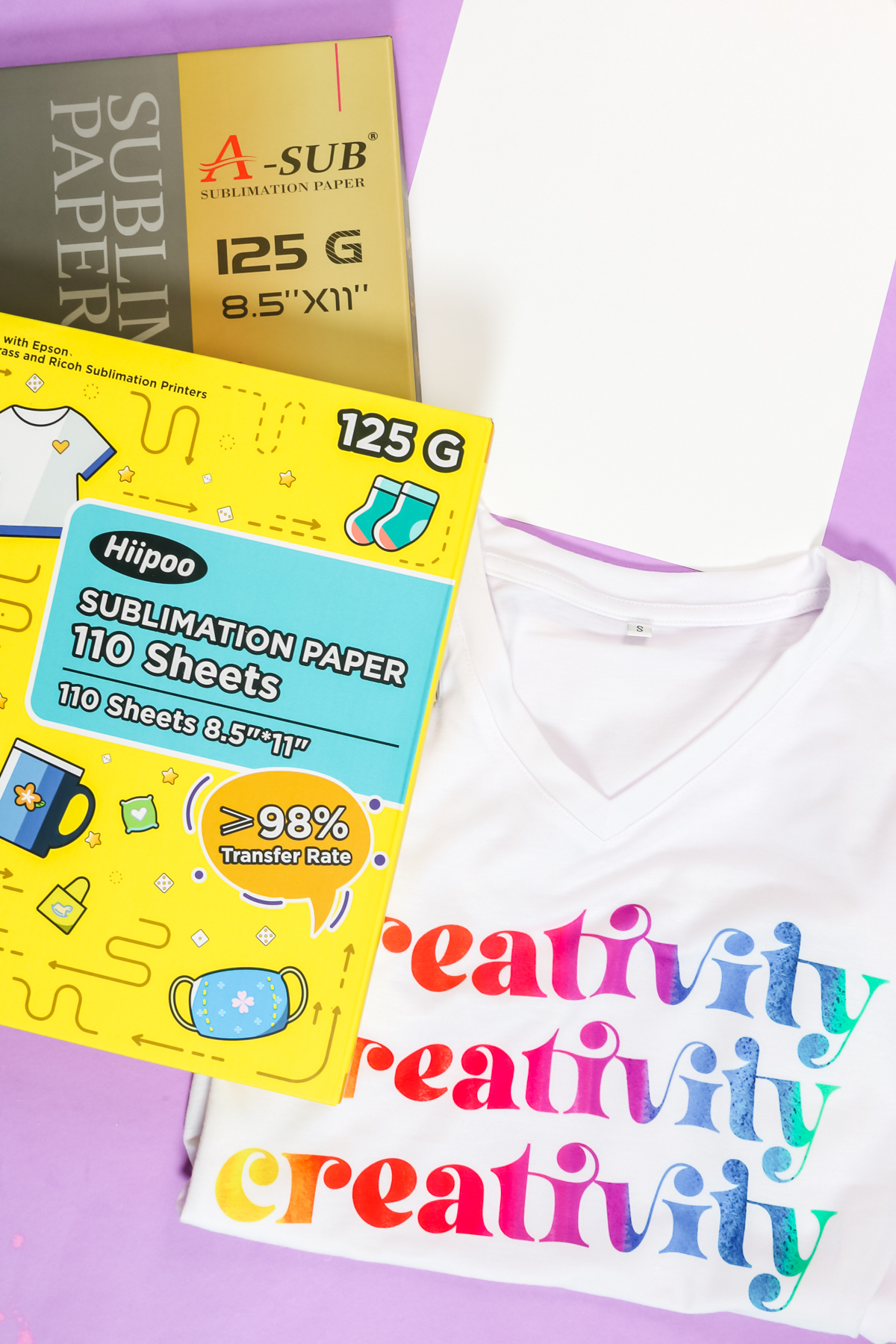 Sublimation Paper Versus Copy Paper
Do you want to watch my tests and get a closer look at the results? You can click play on the video below to see the entire process of my experiments on sublimation paper versus copy paper.
Can't watch the video or miss some of the information? You can also follow along below!
Supplies Used
I'm going to use regular copy paper from Sam's Club that I buy in bulk. It does say on the back of the package that it can be used in laser printers. That means it can withstand the heat that I'm about to apply to it in order to press the sublimation. You do want something that can withstand the heat, and not burn or singe. I wouldn't get something that doesn't say it's not rated for laser printers or laser copiers.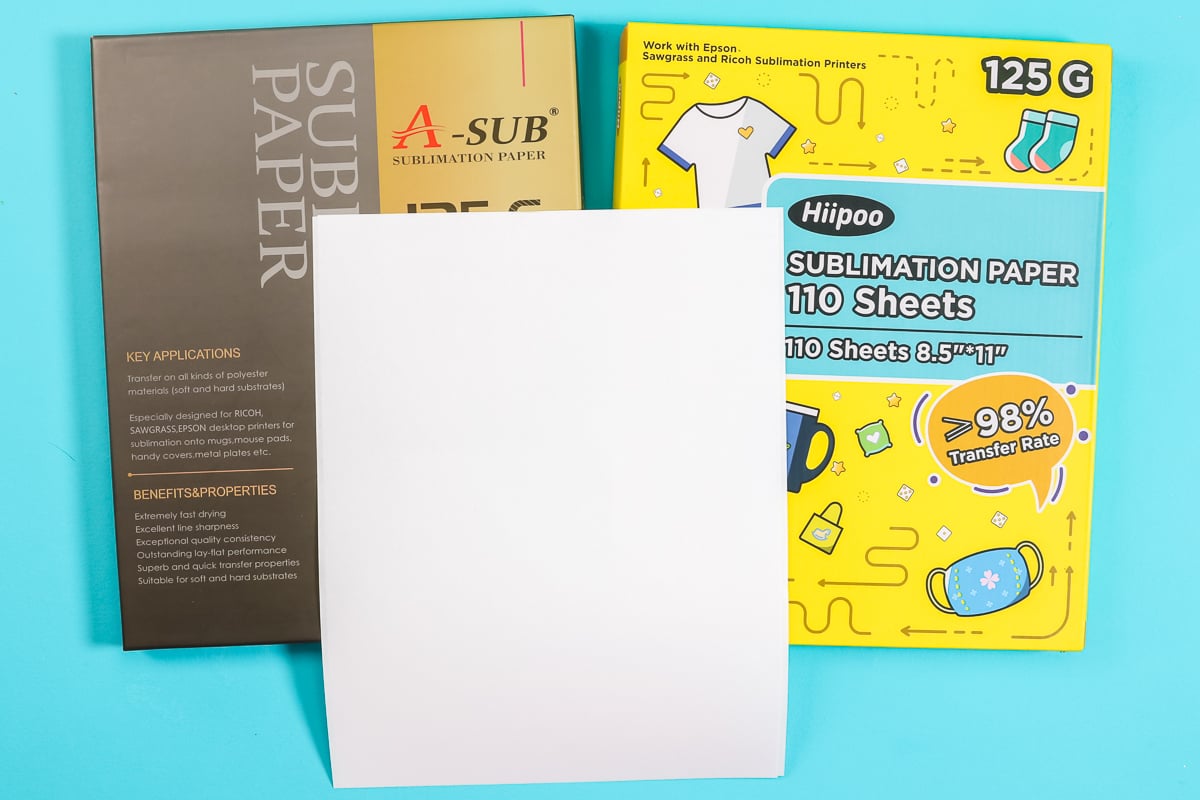 Sublimation Prints
I'm comparing regular copy paper to both Hiipoo sublimation paper, as well as ASub sublimation paper in my Epson EcoTank printer that I've converted for sublimation. I have Hiipoo sublimation ink installed, and printed the same print on all three papers. The top is copy paper, the middle is Hiipoo sublimation paper, and the bottom is ASub sublimation paper.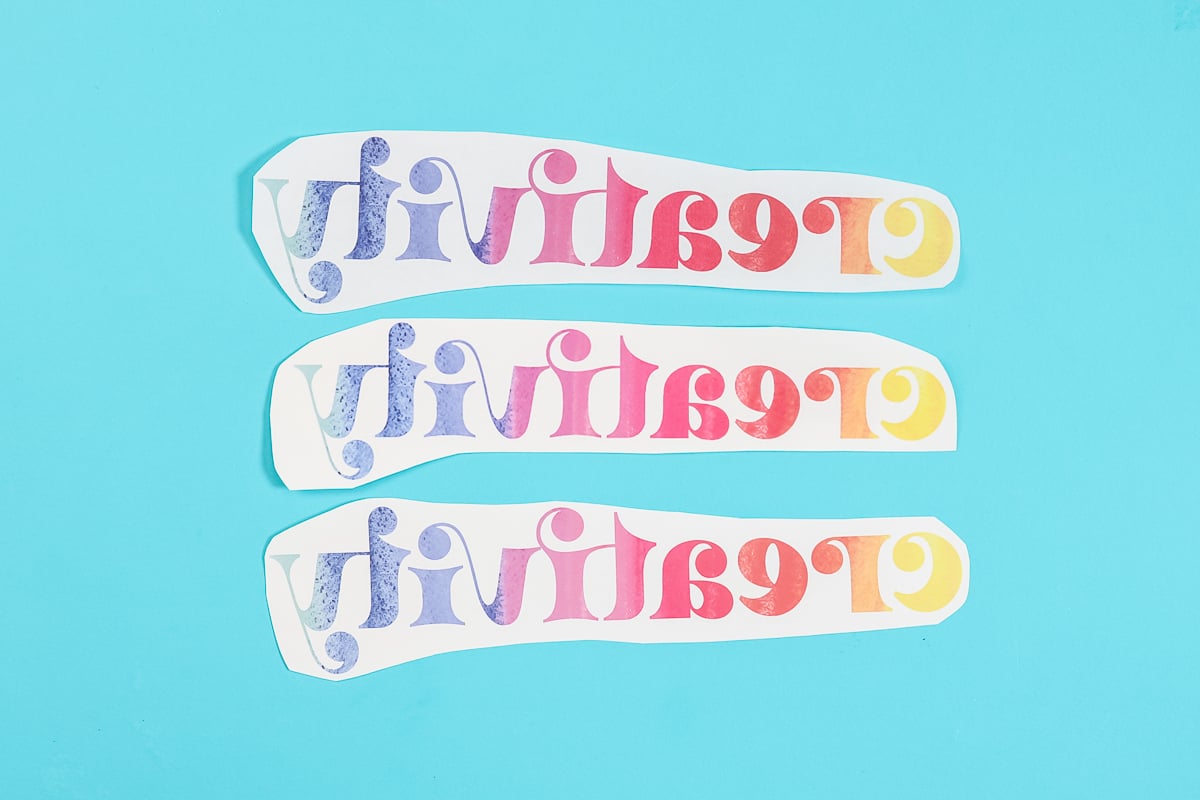 Adding to a Shirt
I have a 95% polyester shirt. I pre-pressed it in my heat press and used a lint roller over the entire surface. Then I put my designs in place with the top being copy paper, the middle Hiipoo sublimation paper, and the bottom ASub sublimation paper. Remember that sublimation is best on polyester shirts. You can see more about choosing sublimation shirts here.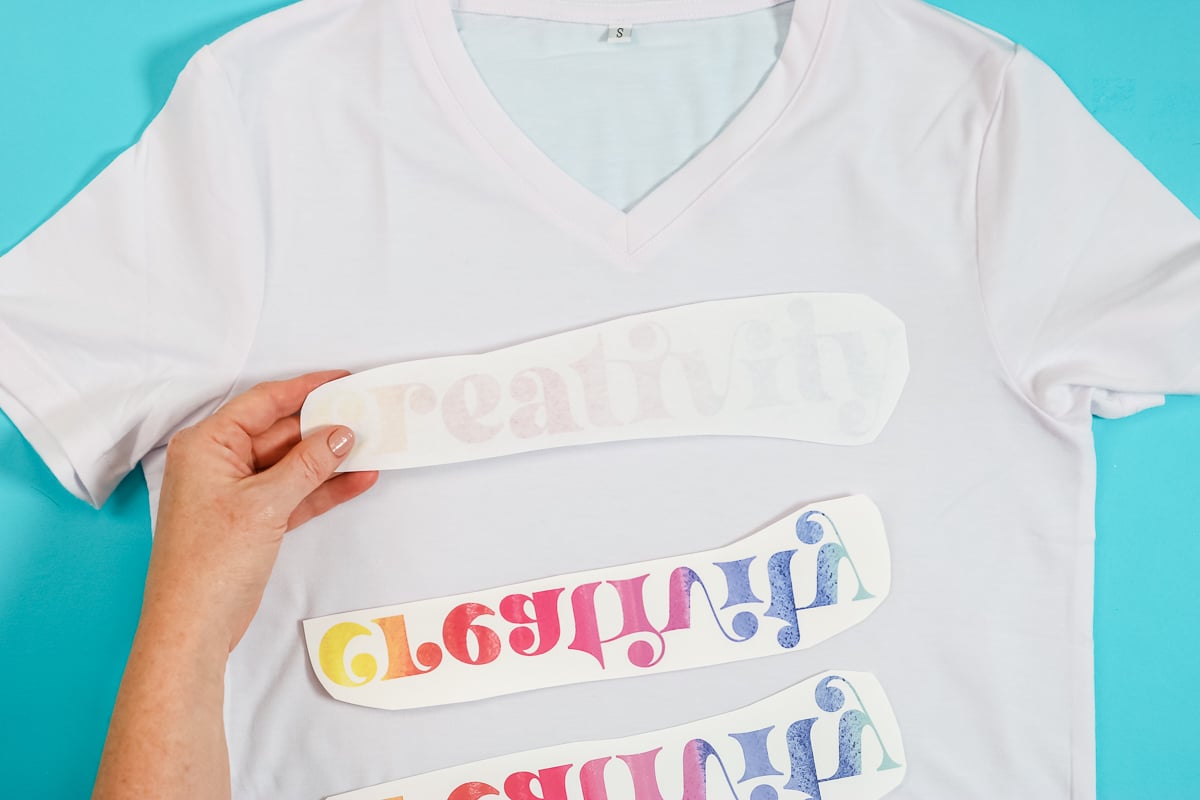 I used heat tape to tape everything into place. I'm going to add protective paper on the inside as well as the top. Then I'll heat press these all at the same time and at the same temperature to my shirt.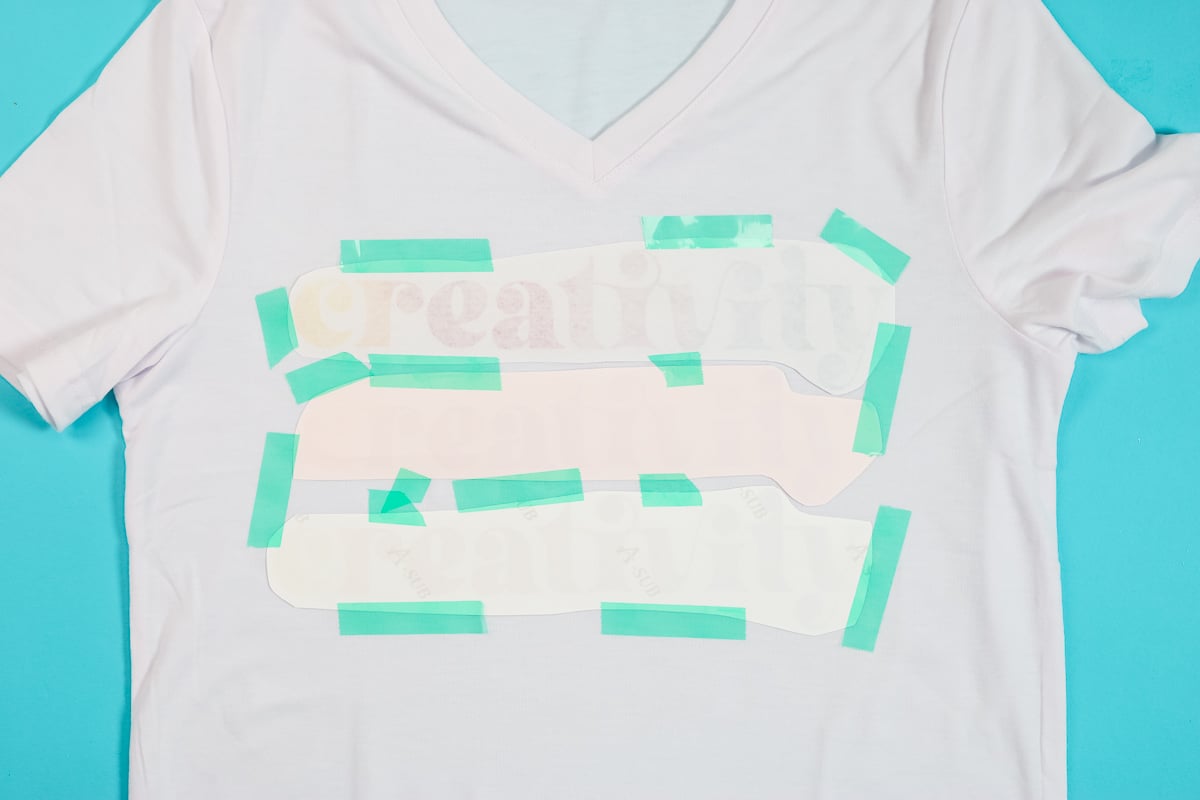 Bleeding of Ink
After I removed the protective paper, I saw that the copy paper bled way more than the other two. That means if I did not put the paper on top, I would have had ink on the top of my heat press. I always use protective paper on top, but a lot of times I reuse my sheets if no ink gets on them. In this case, I would not have been able to if I had used just the copy paper.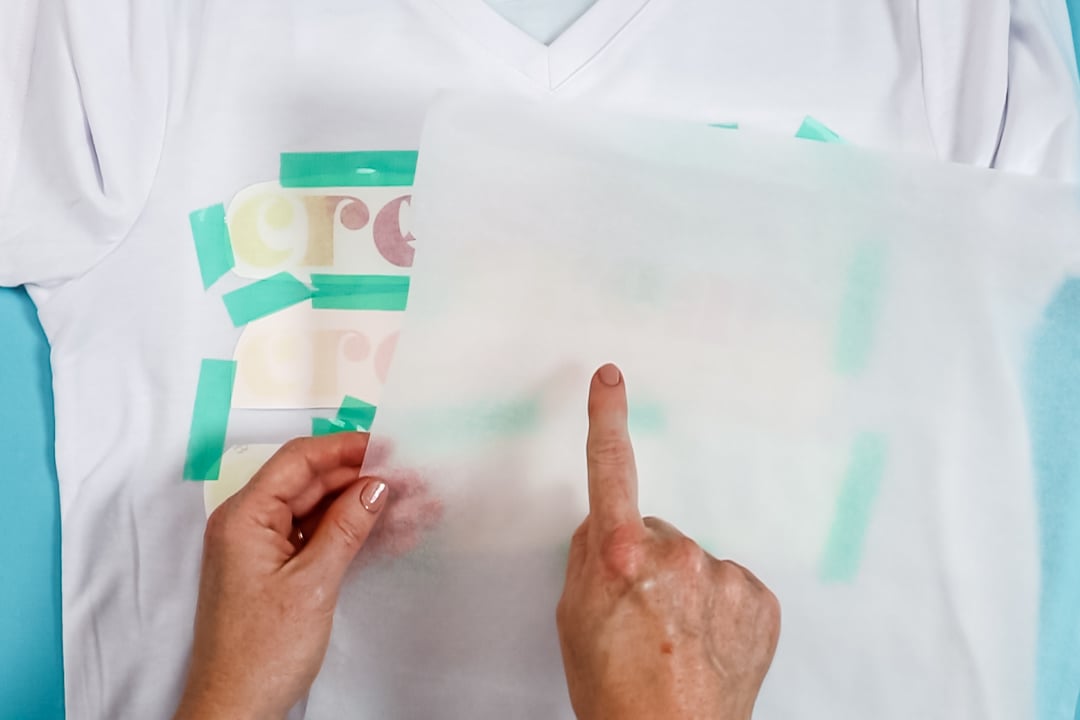 Ink Transfer from Papers
Let's take a look first at the amount of ink that was transferred. You can tell that there is more ink left on my copy paper, than on the other two papers. That means that more of the ink transferred out of the Hiipoo and the ASub paper and onto my surface, which is a good thing. The more ink on my shirt, the brighter the image is going to be and the longer-lasting it will be because more ink got into those fibers and bonded.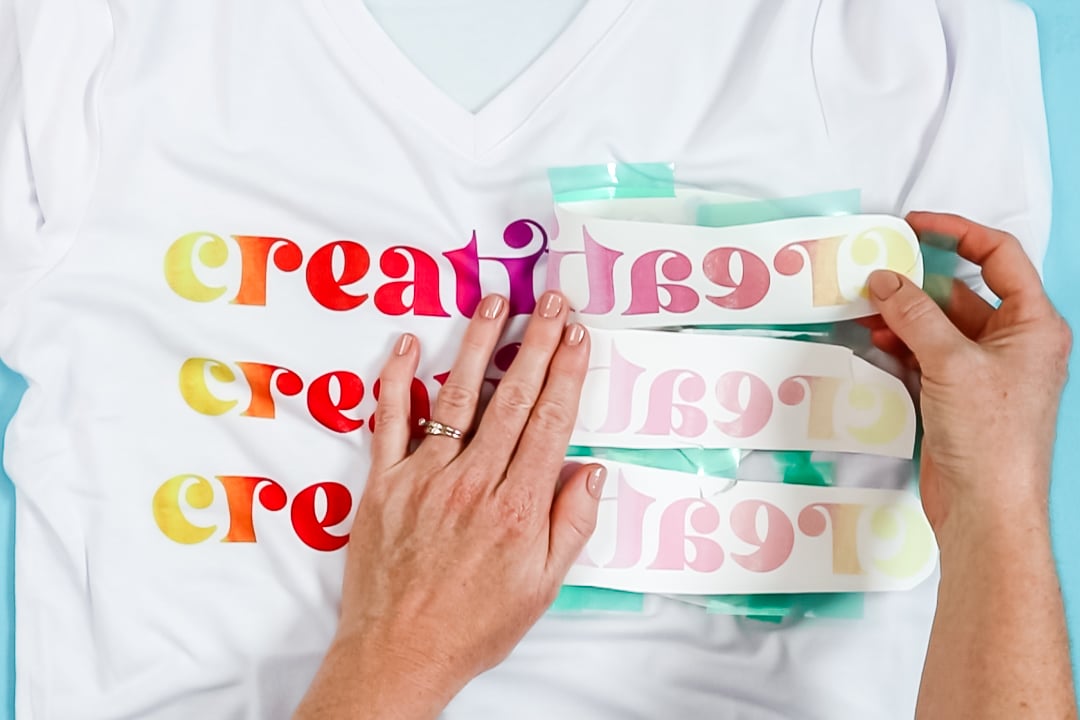 Color Comparison
Let's take a closer look at the colors on each of the designs. The copy paper is lighter, especially on some of the colors. I can see a little bit of a difference in person. To me, the orange in the "E" on the copy paper version is lighter than the "E" on the Hiipoo, as well as the ASub. For Hiipoo and ASub, I really can't tell the difference.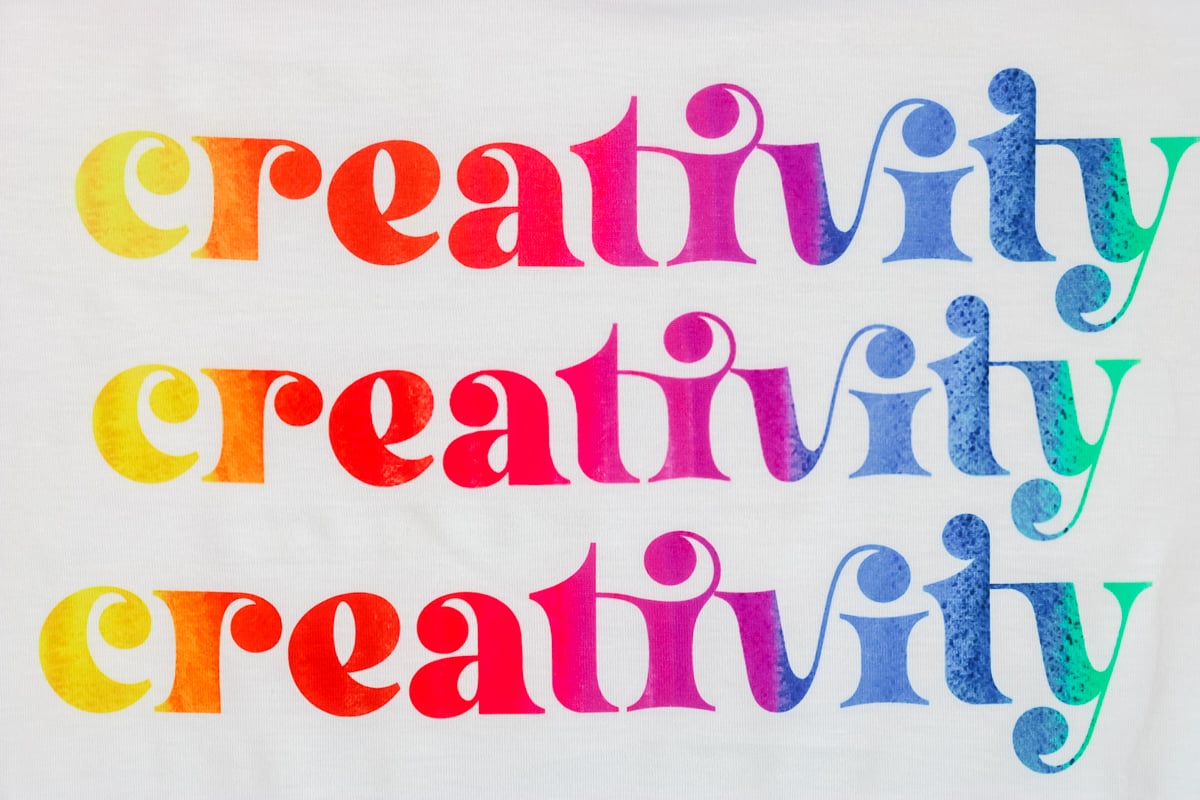 The main differences in color that I can see are in the oranges, pinks, and darker purples. I would say that with the darker colors, the copy paper gets lighter. If you're having trouble with your colors and you don't feel like they're popping off of your surface, it may be because you're using copy paper instead of sublimation paper.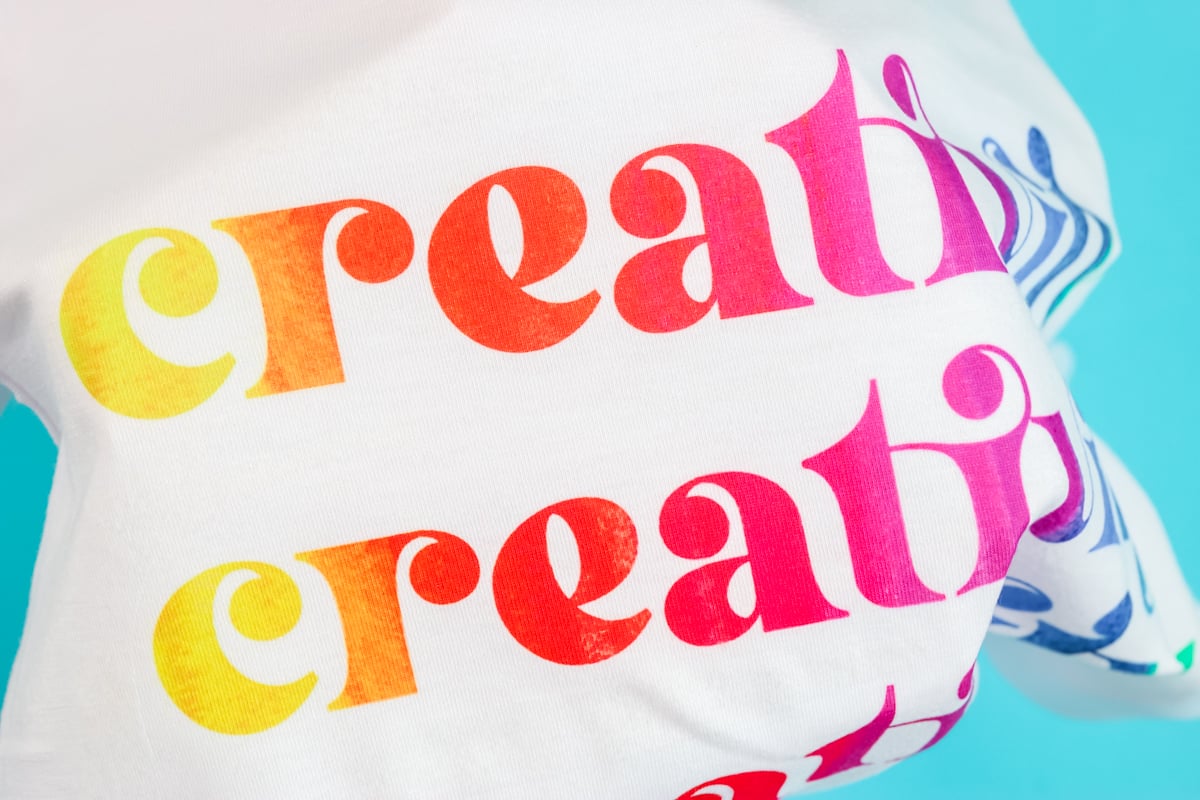 Sublimation paper versus copy paper: Which would I use?
Now that you've seen the evidence and the experiment, you can make your own decision. First of all, the copy paper bled more during the heating process, which means you're going to have to use more paper to protect your surface, which can cost more. It might make it just as expensive as sublimation paper at that point.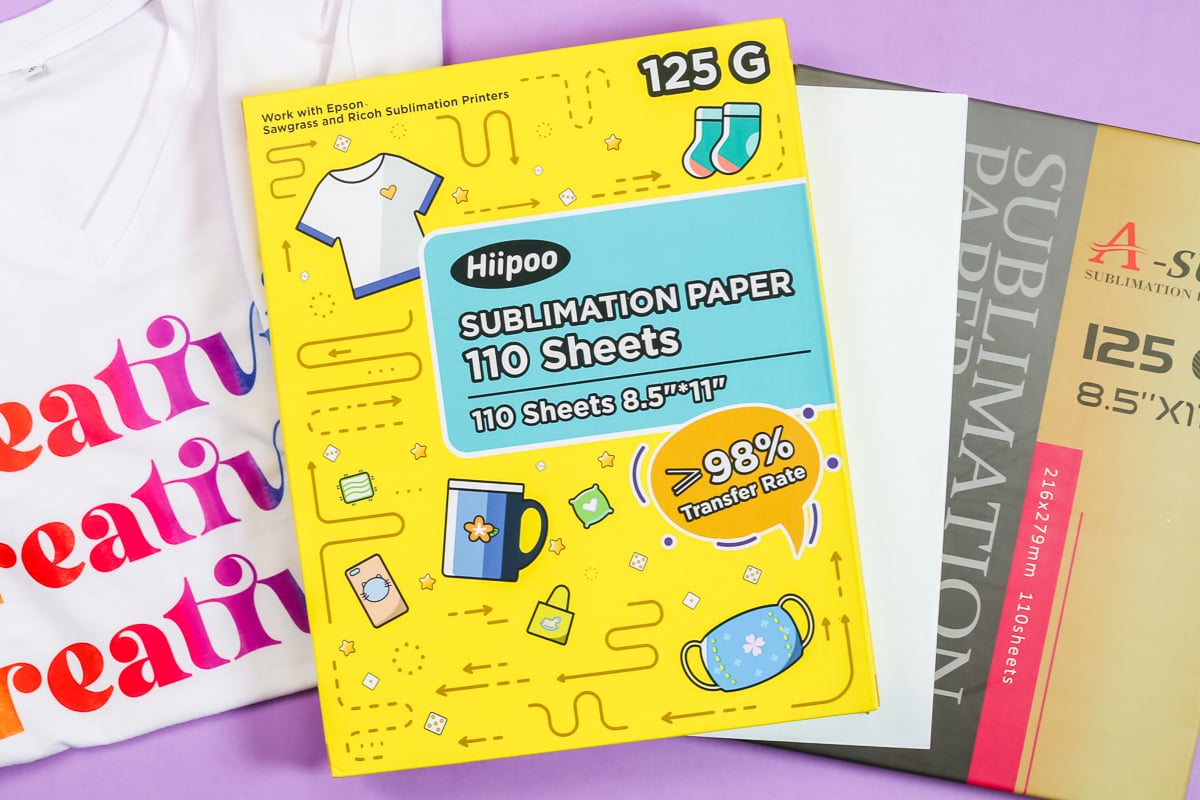 The other thing I don't like about using copy paper is that not as much ink transferred out. If I'm going to print the ink onto the paper, I want as much of that ink as possible to go onto my shirt. I don't want it left on the paper as that is just like throwing it in the trash. I want all of that ink or as much as possible to transfer over into the shirt and become part of the fabric and the fibers.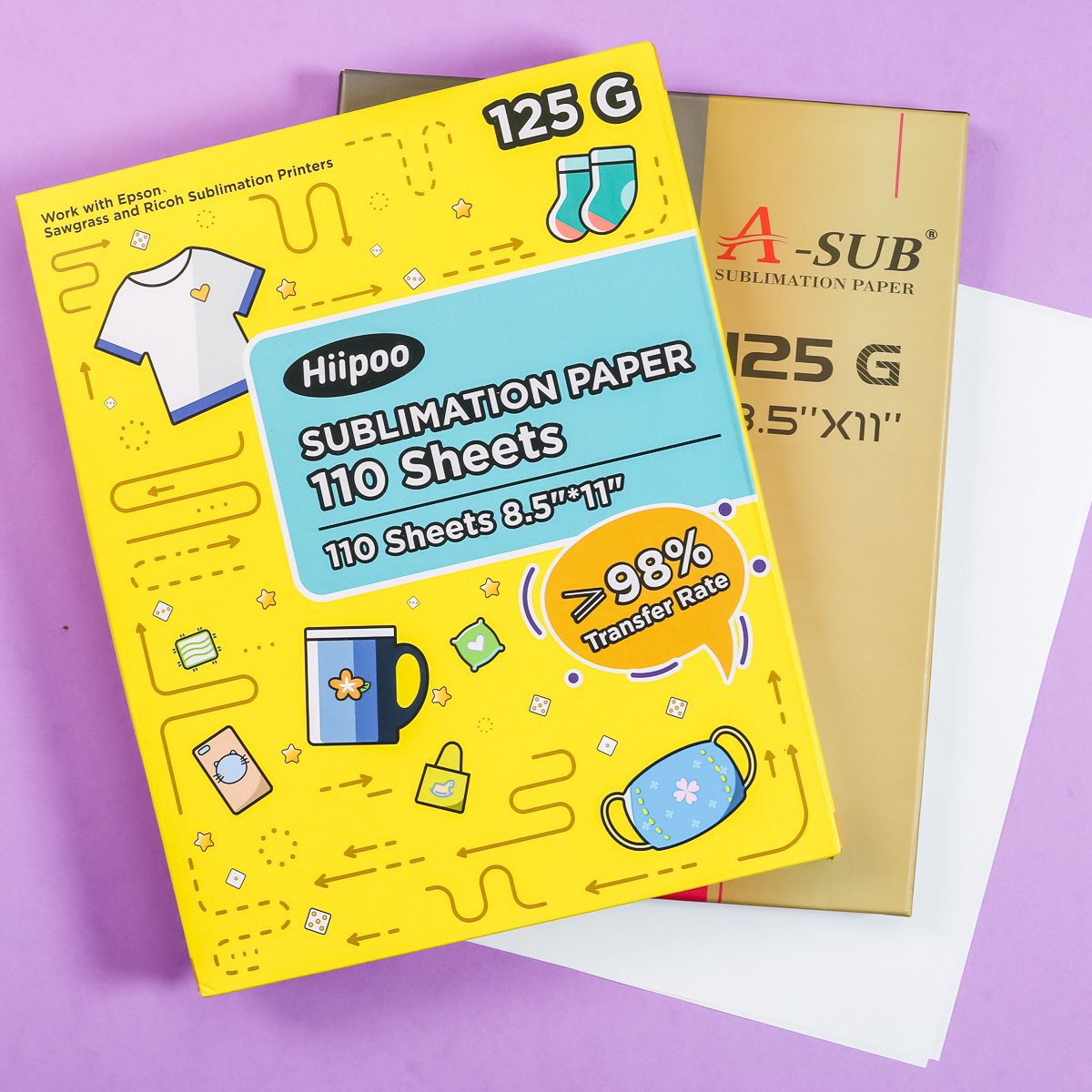 This shirt was pressed at the same time, and each print was printed using the same settings on my sublimation printer. Everything else was equal and the same, except for the paper I used in each case. Now you can see for yourself what happens when you compare sublimation paper versus copy paper, and which one might be right for your projects!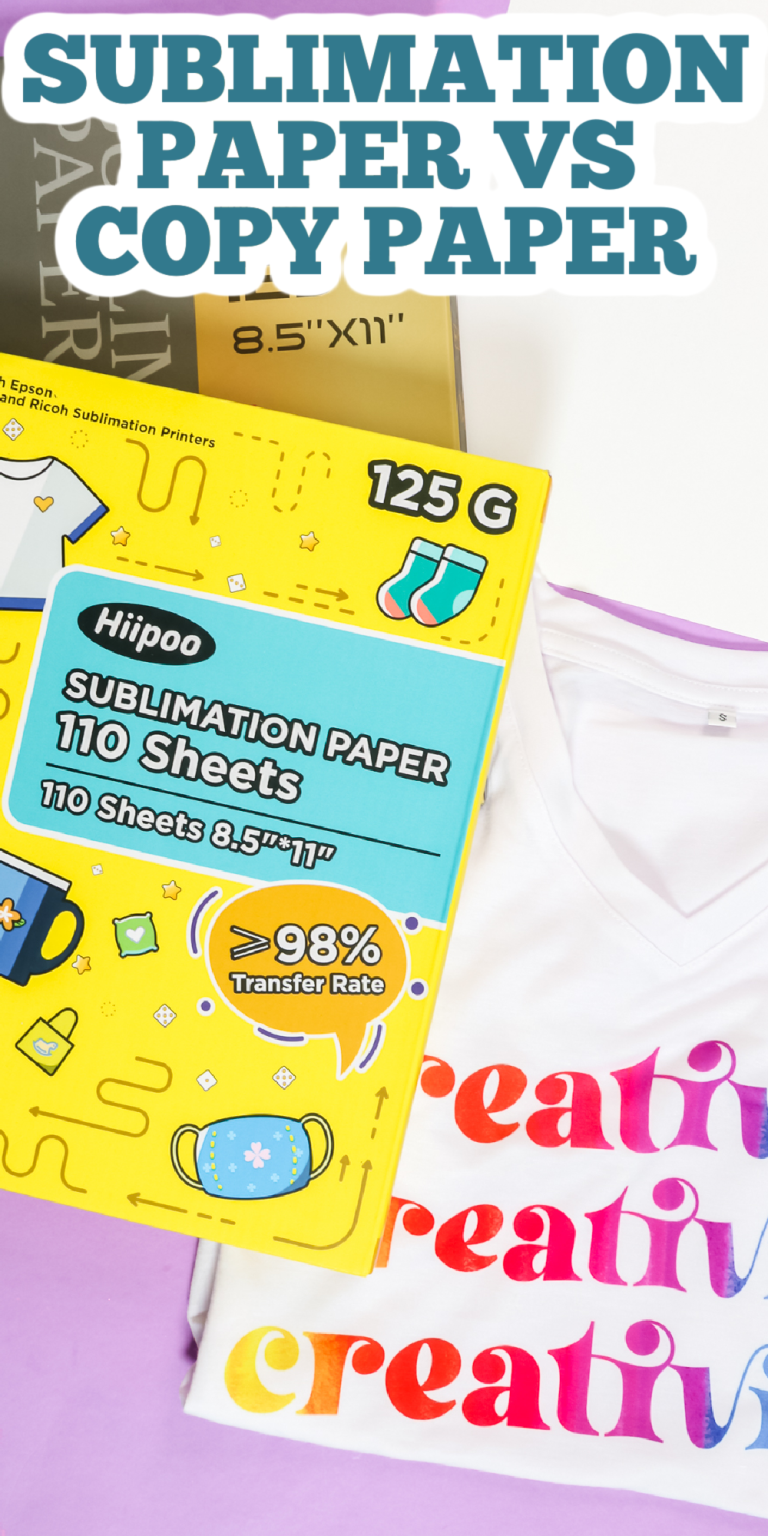 Love this and want more sublimation ideas? Try the links below as well!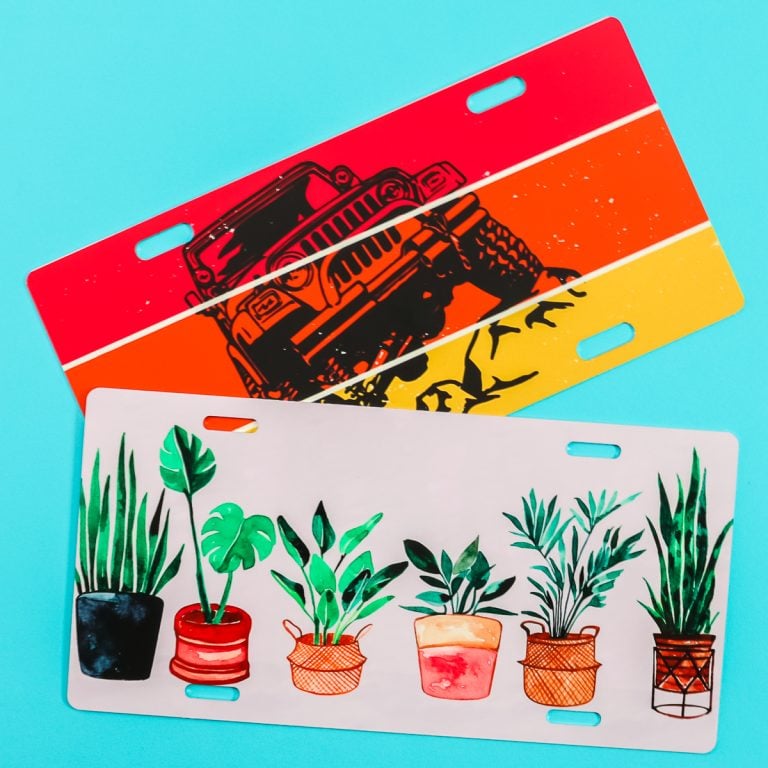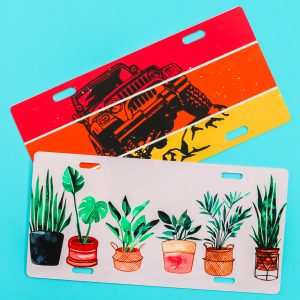 Sublimation License Plates
Make your own custom license plates with sublimation in minutes!
Read More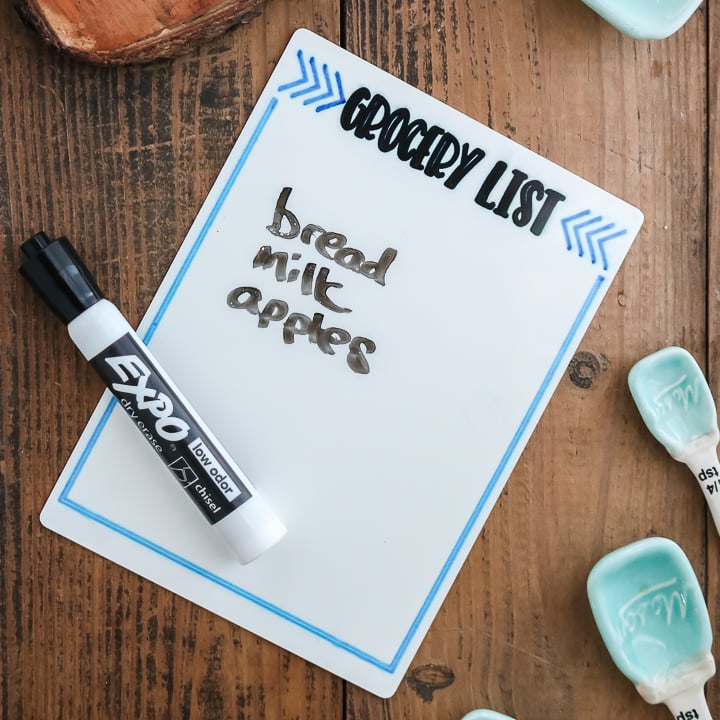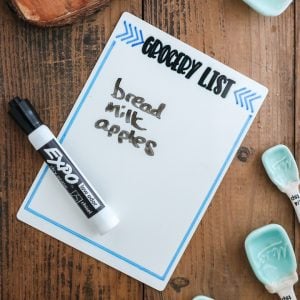 Grocery List Board with a Free Kitchen SVG
Make a dry erase grocery list board with sublimation markers and this organization SVG file.
Read More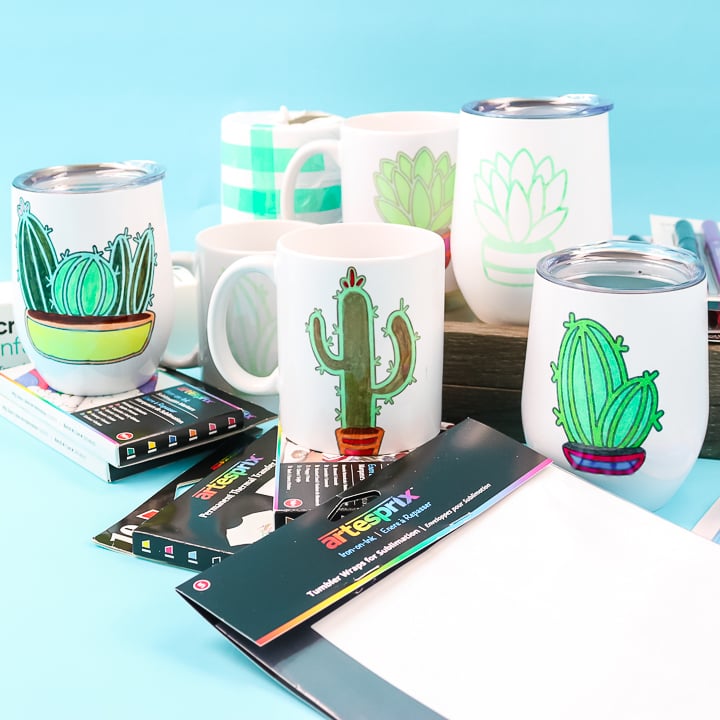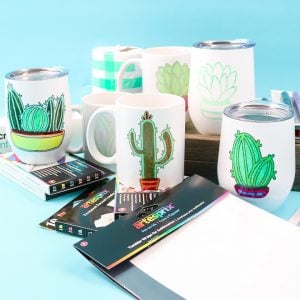 How to Do Sublimation on Mugs in an Oven
Use a small oven to add sublimated ink to mugs and tumblers with our technique and tips.
Read More