I am turning my blog over to Brooke today and you are going to love this clothespin wreath.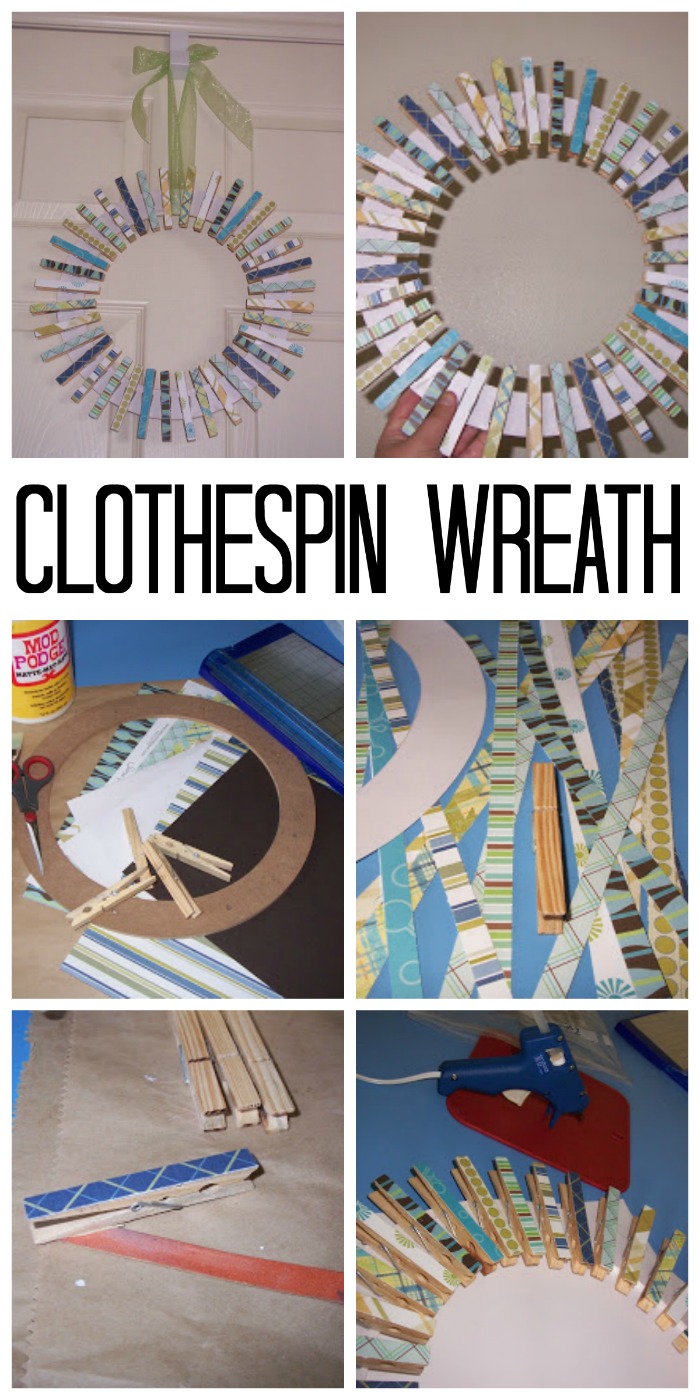 I write a blog all about cooking, crafting, sewing, and all things
women used to do every day in 'simpler times'. I imagine myself one of
those housewives from the fifties who cooks roasts every Sunday and
has a spotless house and is good at all things one might have learned
at finishing school. I am not. But I imagine myself to be so. 😉
Super happy to be posting on this simply FABULOUS blog and grateful to
Angie for having me over!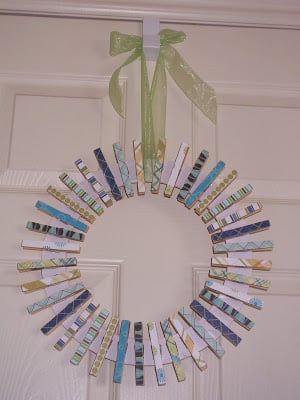 So. Today I am going to show you a craft I imagined up while doing
laundry. Our laundry rooms are often bland, but I thought it would be
fun to make a wreath out of clothespins for my laundry space (note, my
'laundry room' is the back half of my bathroom and shares space with
the toilet. They get along swimmingly.).
Supplies to make a clothespin wreath:
A wooden wreath form (or cut one out of cardboard to save $$$)

matte Mod Podge

Foam brush(es)

36 clothespins (one package

from the dollar store!)

various coordinating papers

nail file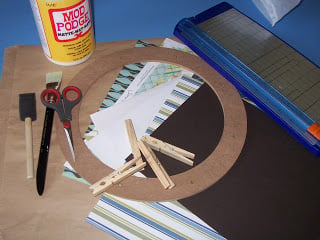 Paint your wreath form along the outside and inside white. Paint any
other part that might show, too. I.e. I am hanging mine on a
mirror/window in my laundry area and so the back will be visible. I
painted the back white as well.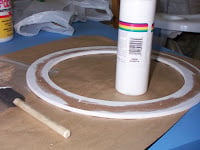 Trace and cut paper to cover your wreath form. I wanted my background
to be simple so I chose white. Measure and cut two 12″ by the width of
your clothespin of each of your papers. If you have double sided paper
cut four strips.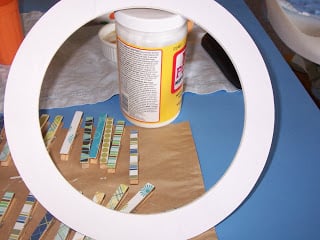 Mod Podge your backgroud paper onto your wreath form, trying not to
get any bubbles in your paper. I got a few but since I am covering it
up it wasn't a HUGE deal. Use the nail file to 'sand down' any paper
that hangs off the side.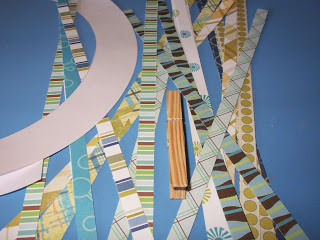 Mod Podge your strips of paper onto your clothespins. Coat a thin
layer of Mod Podge onto the clothespin and then carefully attach your
paper strip. Using scissors trim the strip off at the end of the
clothespin.
Repeat for each clothespin. Then finish them with a couple of
coats of Mod Podge to seal.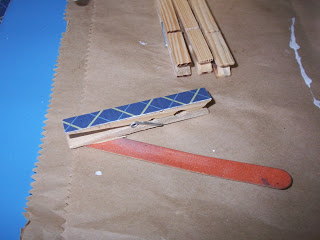 Lay out your clothespins on your wreath to arrange how you would like it
to look. You can do more clothespins for a tighter look, just buy
a second package!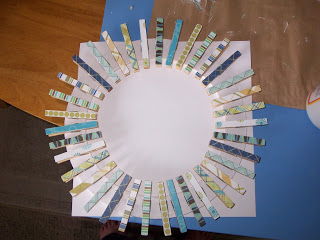 Hot glue your clothespins one at a time to ensure the spacing stays
how you want it.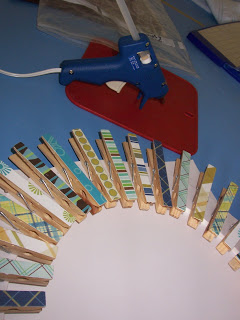 I like simple and clean and fresh in a laundry room so I am not p
lanning to embelish mine (although I may buy some wooden or
chipboard letters to spell out 'laundry' and attach them later)
but you can add a bow, or flowers, or words… it is completely up to
you!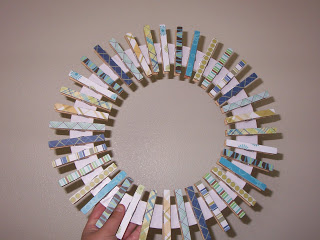 Hang in your laundry room and enjoy!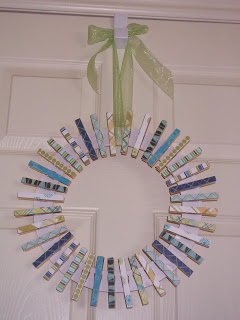 You can use paper t
o make them match any decor.
You can also spray paint the clothespins first for a less 'natural'
look. I wanted my clothespins in my laundry room to still look like
clothespins, but if you sprayed them hot pink first and then Mod
Podged girly paper on them, they would look SO stinkin' cute.
Thanks again to Angie and Happy Crafting to you all!
And a big thanks to Brooke for taking over the CCC today! Wasn't she awesome? Who loves that clothespin wreath?
Love this clothespin wreath and want more ideas? Try the links below!