This burlap sunflower wreath will make a great addition to your door this fall. Plus you can make it in minutes! Yep minutes! See how below. This one was originally posted at Crafts Unleashed where I am a paid contributor however I wanted to share it here in case y'all missed it.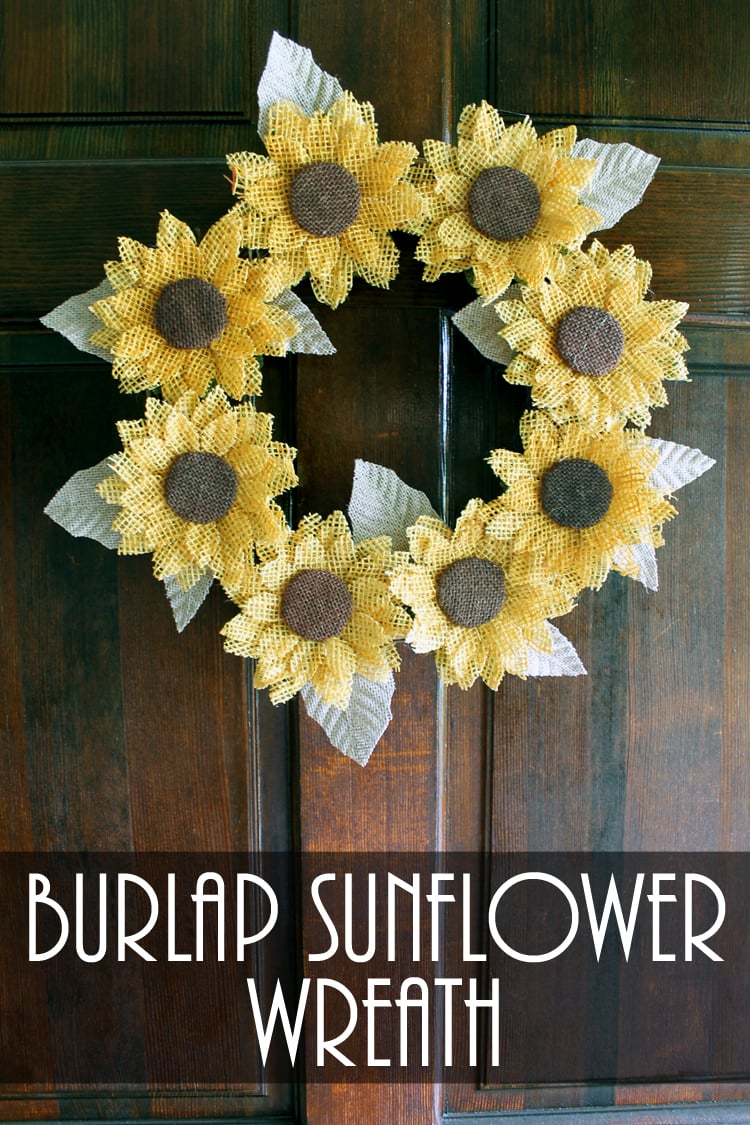 Supplies needed to make your own burlap sunflower wreath:
Some links may be affiliate links which means you do not pay any more.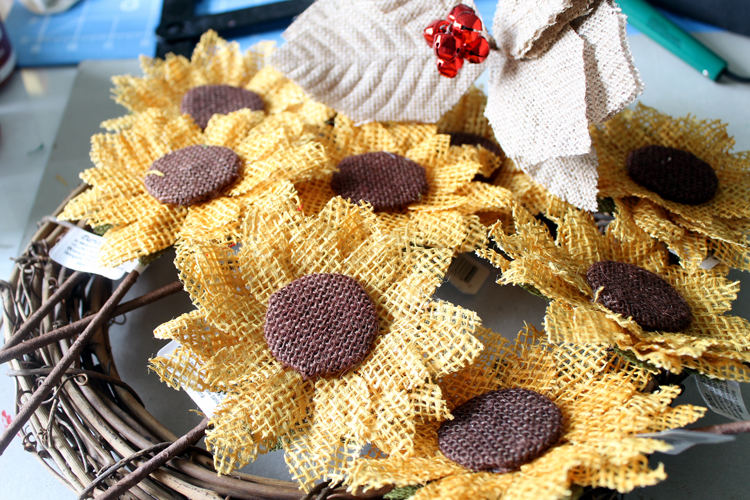 Those gorgeous burlap sunflowers are the secret to making this one quick and easy craft project. Start by using a pair of strong scissors or wire cutters to remove the stems from all of the burlap sunflowers. Arrange them onto the grapevine wreath until you are happy with the placement. Use hot glue and your glue gun to secure into place.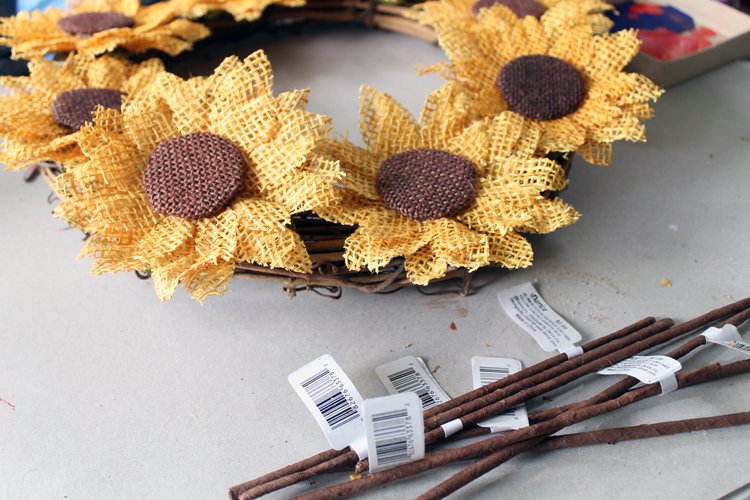 I used the petals from the burlap poinsettia as leaves for my wreath. Just trim all of the burlap "leaves" from the flower with a pair of scissors. They make great leaves and you don't have to worry about making some out of burlap! Gotta love that!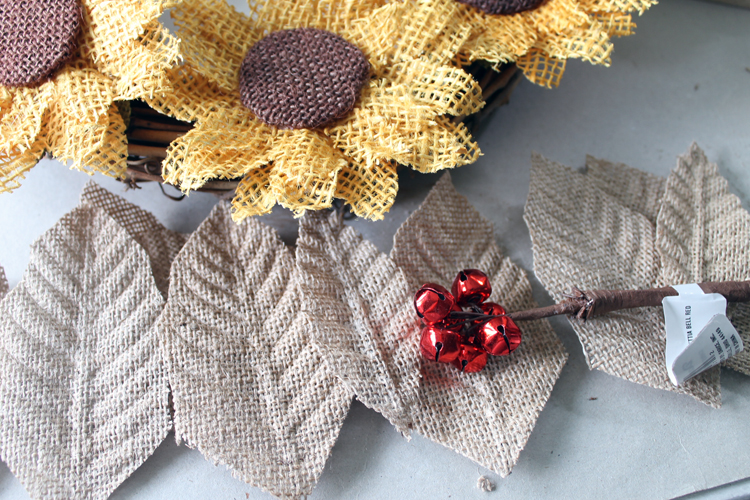 Arrange the leaves onto your wreath by sticking under the burlap sunflowers. Use hot glue and your glue gun to secure into place. I randomly placed my leaves both on the inside and outside of the burlap sunflower wreath.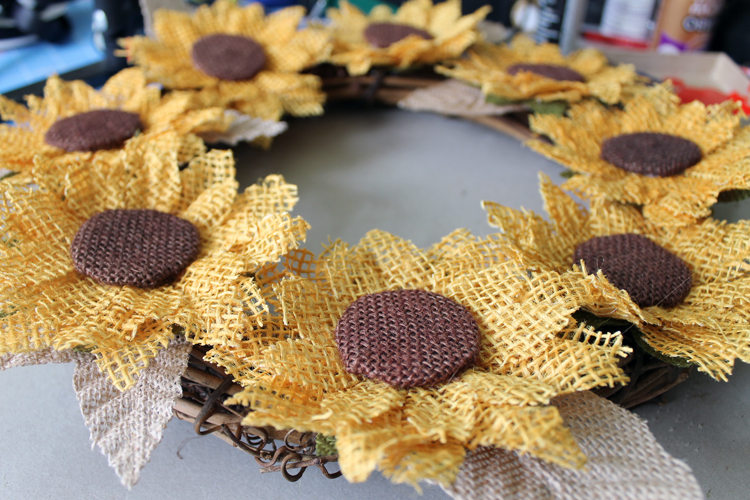 You can now hang your gorgeous burlap sunflower wreath on your door. This is perfect for fall but would actually work for spring as well I think. If you love burlap and sunflowers, this is the wreath for you!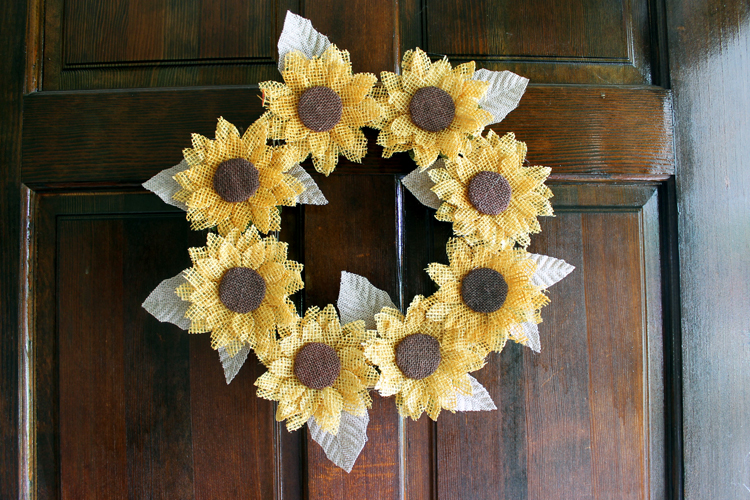 Be sure to pick up some extra of those burlap sunflower picks from Consumer Crafts. You will want to use those in other craft projects and decor around your home. They are too cute, right? Add this burlap sunflower wreath to your list of projects to complete this season.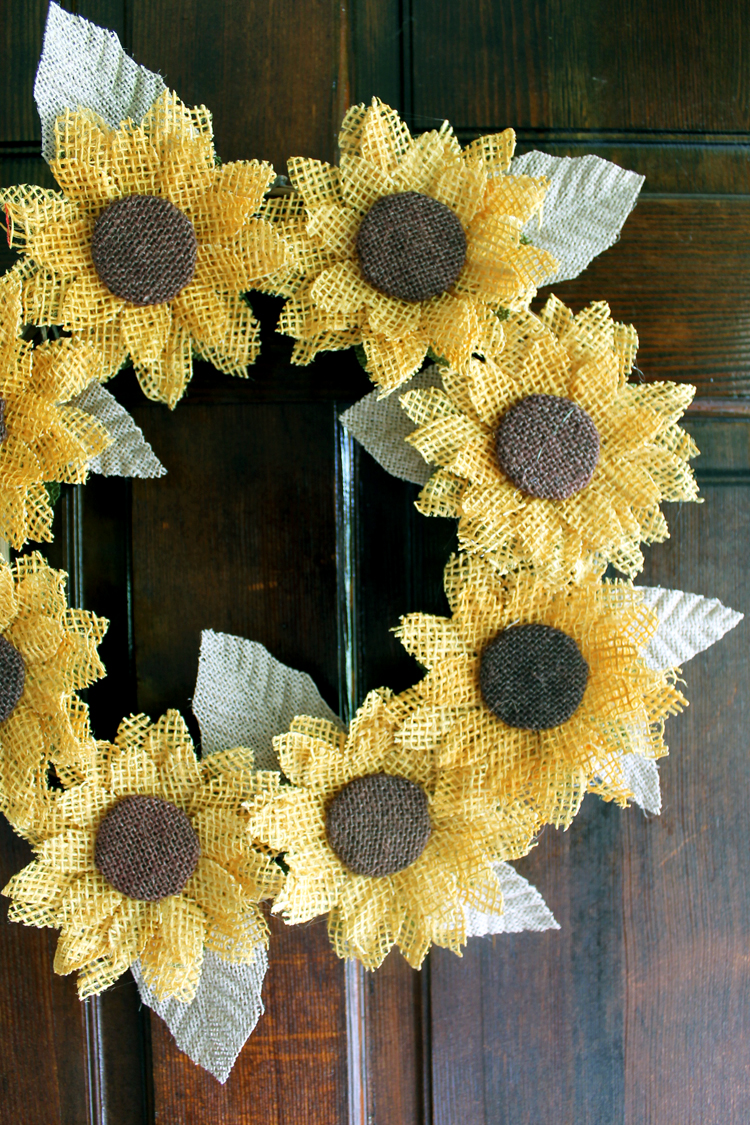 Love sunflowers and burlap? You might want to try these other craft ideas as well!