Keep those busy toddler hands busy with an easy on-the-go activity idea: a toddler busy bag! Moms everywhere need to have a few supplies on hand to help distract toddlers with short attention spans, and busy bags for toddlers are a creative way to do it. Here's how to make one of your own.
Toddlers are notoriously known for having short attention spans all while simultaneously moving both hands in different directions. They're little whirlwinds, sometimes at the most inopportune moments. 🙂
Similar to the concept of a busy book, a toddler busy bag is a great way to keep those little ones busy as you run errands or spend time in a waiting room. I came up with these truck shapes as a simple way to make a busy bag for your children (or even grandchildren!).
Just grab a few supplies and you can make your own busy bag for toddlers or even preschoolers in just minutes.
Please note: This is intended for children three and over because of the small pieces. This project was originally posted over at Crafts Unleashed; however, I am posting it here if you missed it.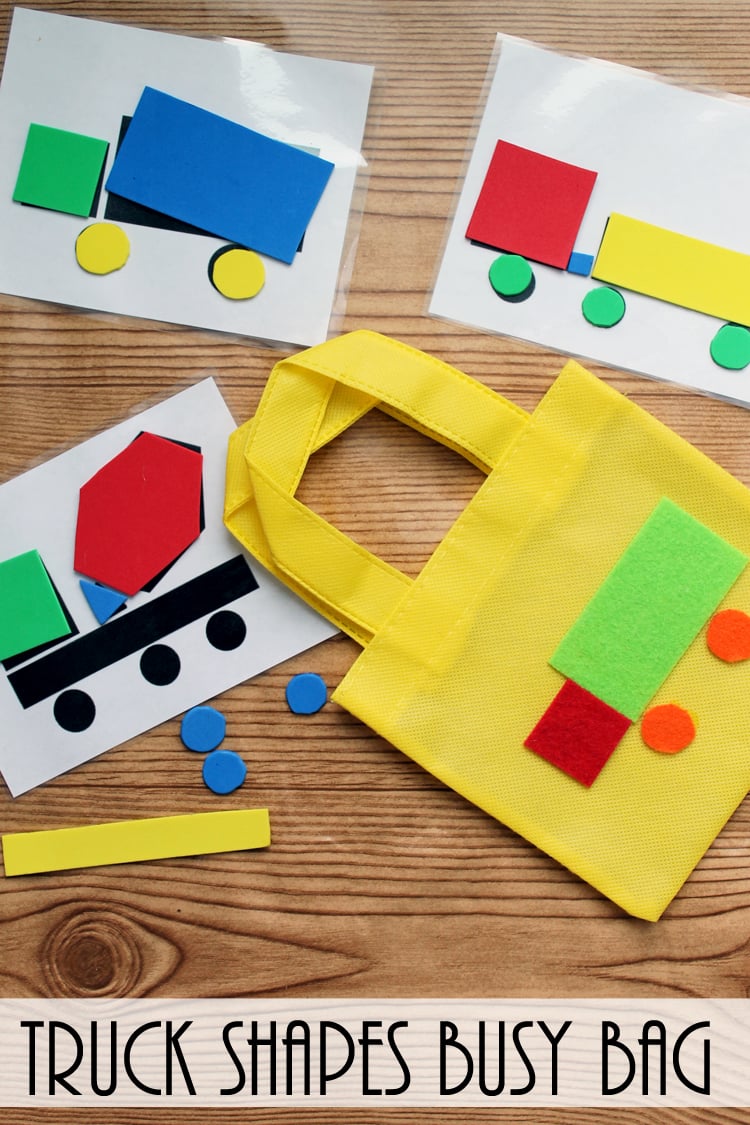 Supplies Needed To Make A Toddler Busy Bag
Here's a complete list of all the supplies you will need to do this project! I've included links to items that you may not readily have on hand.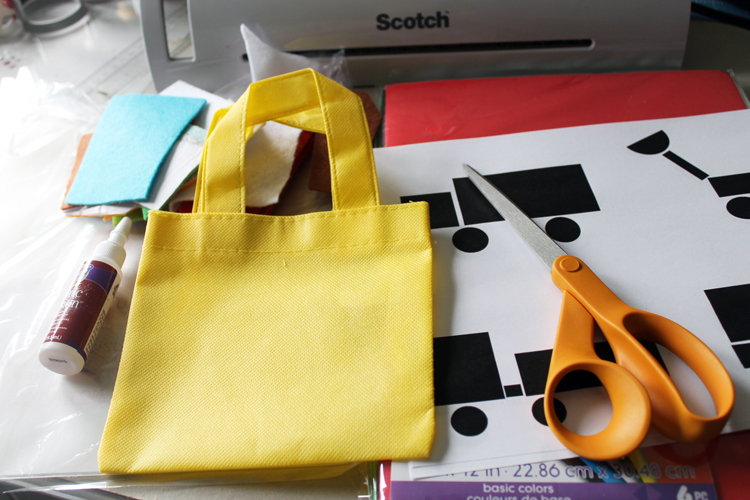 How To Make DIY Busy Bags For Toddlers
The process for putting together this toddler busy bag is simple. Follow this step-by-step guide!
Step 1
Start by printing two copies of each of the truck shapes. Cut one set of those sheets into equal-sized cards and laminate them as shown below.
I highly recommend laminating this project; however, you can definitely print on heavy-duty card stock if you do not have access to a laminator.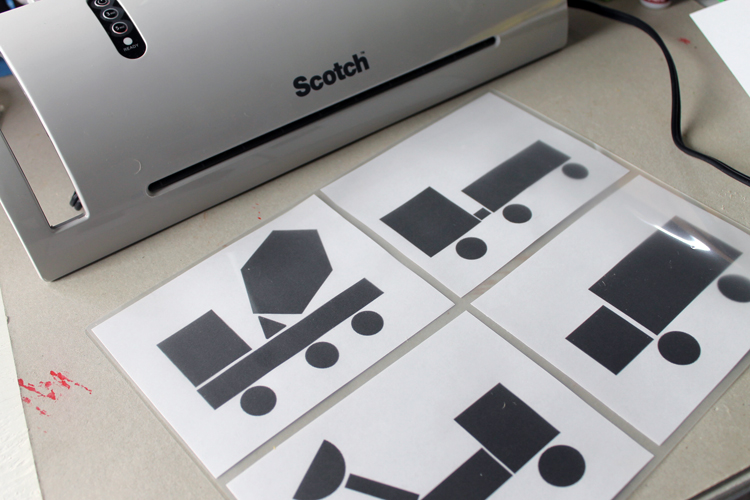 Step 2
Once you have laminated the cards, you can cut around each of your cards with scissors. Be sure to leave a little plastic edge all the way around your cards. You will end up with four laminated truck cards that are ready for little hands to hold.
Step 3
Cut the other set of printed sheets up so that you have a bunch of shapes. Trace those shapes onto the foam sheets with the marker as shown below.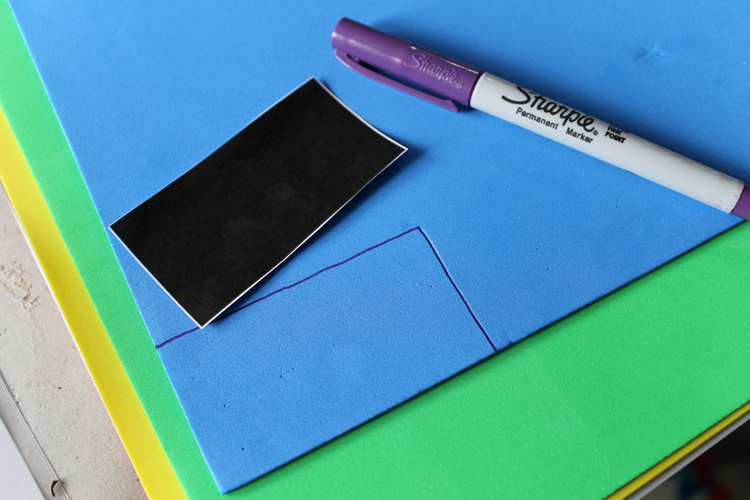 Step 4
Cut out all of your traced shapes with scissors.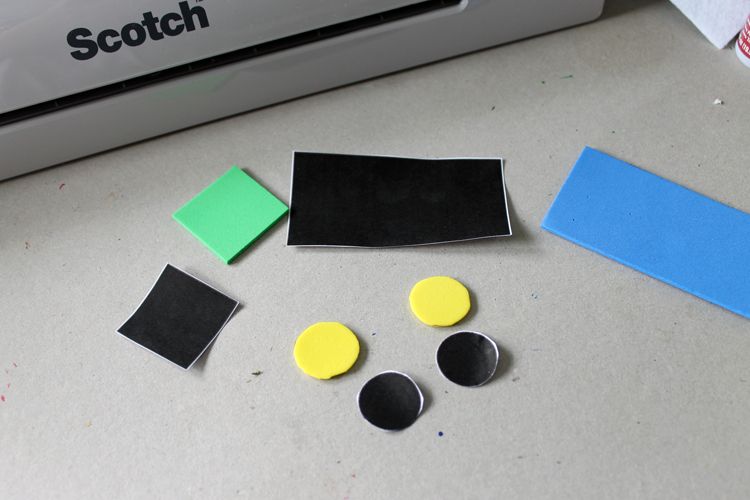 Step 5
The shapes should match up exactly to each of your laminated cards. Make sure that you have enough shapes to go cover each of your four cards.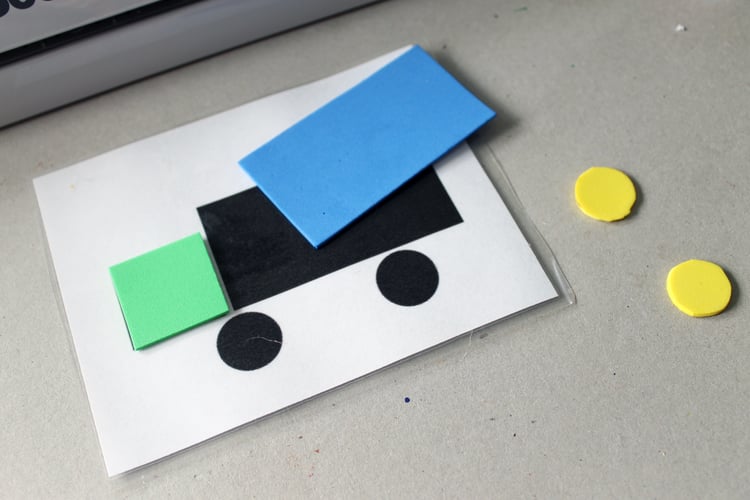 Step 6
Now you have four cards and a ton of foam shapes! But right now, this is just a toddler activity, not a toddler busy bag. In order to make this activity easy to bring with you to different locations, you'll want to create an effective storage system (i.e., a bag!).
Finish your toddler busy bag by grabbing a small tote bag. Decorate it with a fun truck on the front by cutting out one of the truck shapes from felt!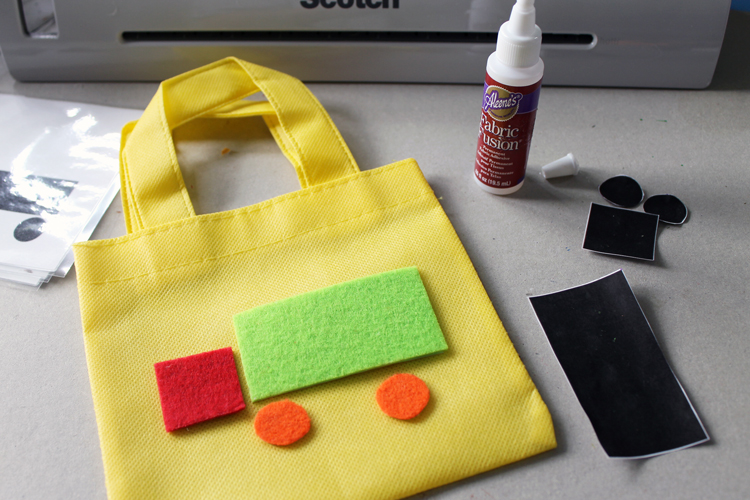 Step 7
Use fabric glue to add the truck shape to the front of the tote bag and allow it to dry completely. Then add all of your cards and foam shapes to your DIY toddler busy bag!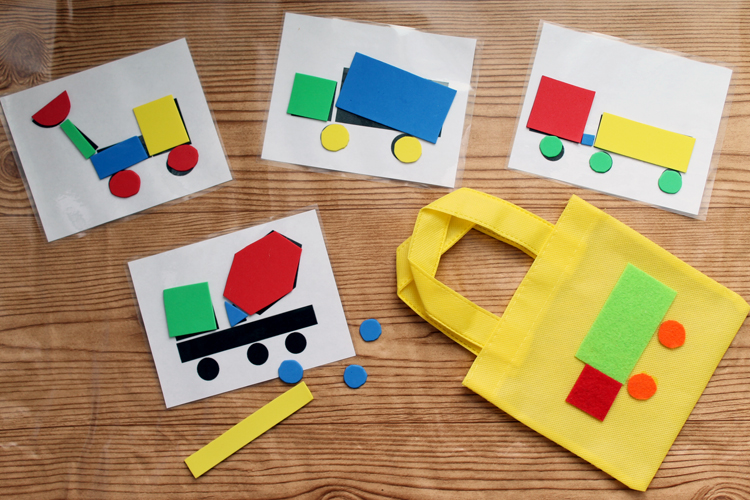 This Toddler Busy Bag Idea Works!
I know from experience just how tough it can be to entertain toddlers when you need to be able to concentrate on something else.
This project is engaging and fun enough to keep toddlers entertained for a while, giving you time to actually get something done! There's enough variety here to keep the project interesting for a while. However, if you use it often, I recommend occasionally swapping it out with my Toddler Matching Game so that it doesn't lose its luster.
I love a toy with a purpose….don't you? This one is perfect and ready to head out to keep those little hands busy while you run errands! Make this toddler busy bag for your kids or to give as a gift. Everyone will love this simple and inexpensive handmade toy.
Come to think of it, these would also make amazing party favors for a truck-themed birthday party. Grab your supplies and get crafty!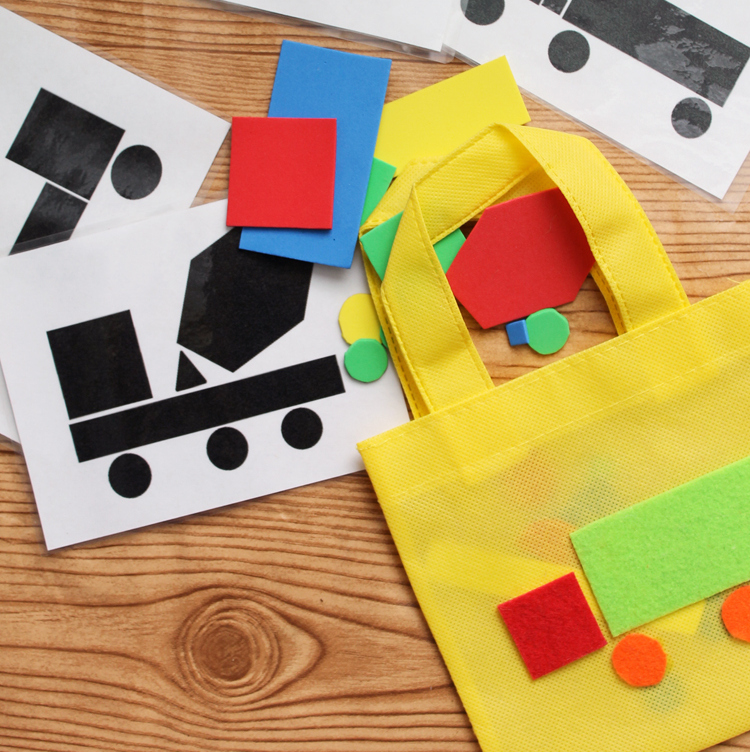 Beyond Toddler Busy Bags: More Addictively Fun Activities For Kids
Want more ideas for keeping toddlers and kids busy? Try these!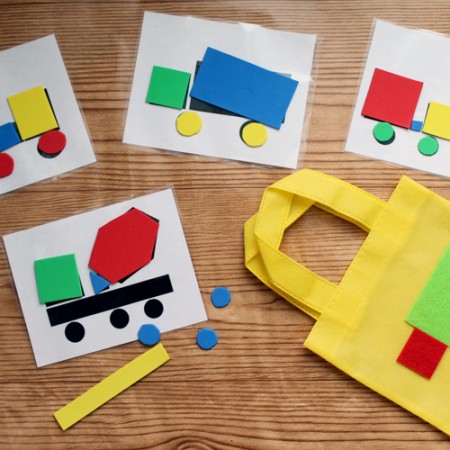 Truck Shapes Toddler Busy Bags
Keep your busy toddler's hands occupied on a desirable activity by making this fun toddler busy bags.
Supplies
computer and printer

foamies sheets

felt scrap pack

Tote bag

6×6

laminator

and laminating sheets

marker
Instructions
Print two copies of each of the truck shapes. Take one set of those sheets and cut them into equal-sized cards. Then laminate them.

Once the cards are laminated, cut around each of them with scissors so that you have four laminated truck cards that are ready for your toddler.

Now cut out the shapes on the other set of cards. Then trace those shapes onto the foam sheets.

Once all the shapes are cut out, make sure that you have enough shapes to cover the shapes on your laminated cards.

Next, grab your tote bag. Cut out the shapes for a truck out of foam to decorate the front of the bag.

Glue the felt truck pieces to the bag with fabric glue. Allow it to dry completely.
Tried this project?
tag us to show off your work!