A toddler busy bag is a great way to keep those little ones busy as you run errands or spend time in a waiting room. I came up with these truck shapes as a simple way to make a busy bag for your children or even grandchildren. Just grab a few supplies and you can make your own busy bag for toddlers or even preschoolers in just minutes. Please note that this is intended for children three and over because of the small pieces. This one was originally posted over at Crafts Unleashed however I am posting it here in case you missed it.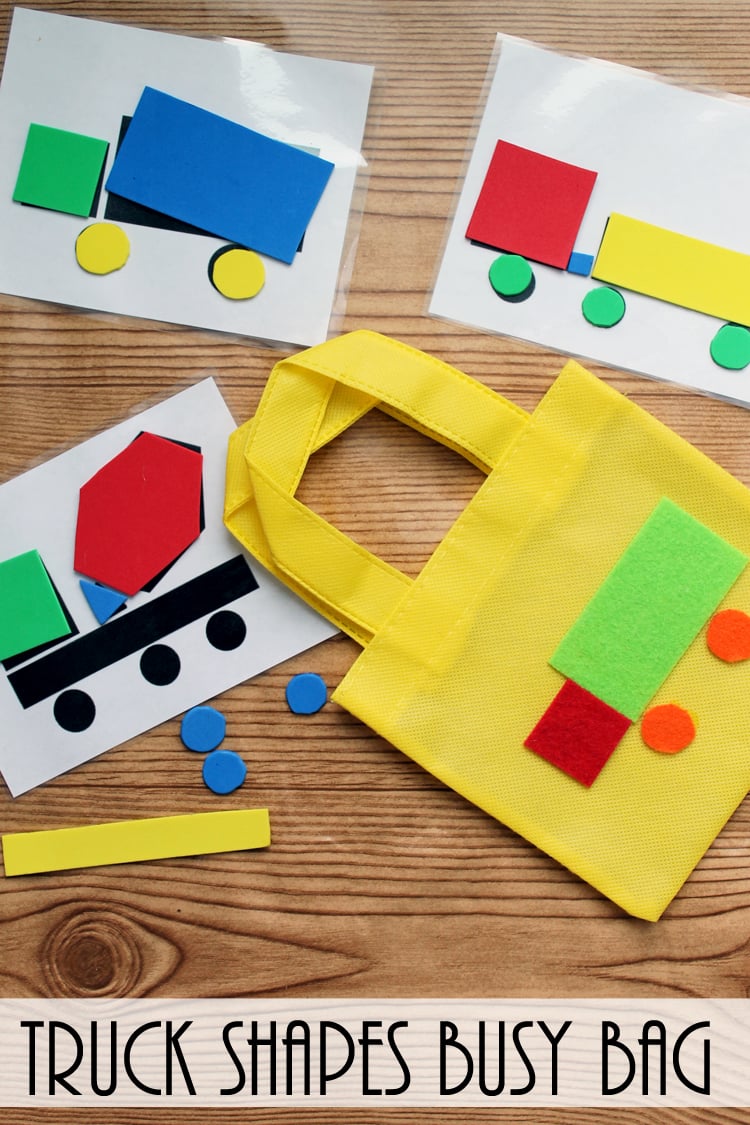 Supplies needed to make your own toddler busy bag:
Please note that some links below may be affiliate links which means that you do not pay anymore.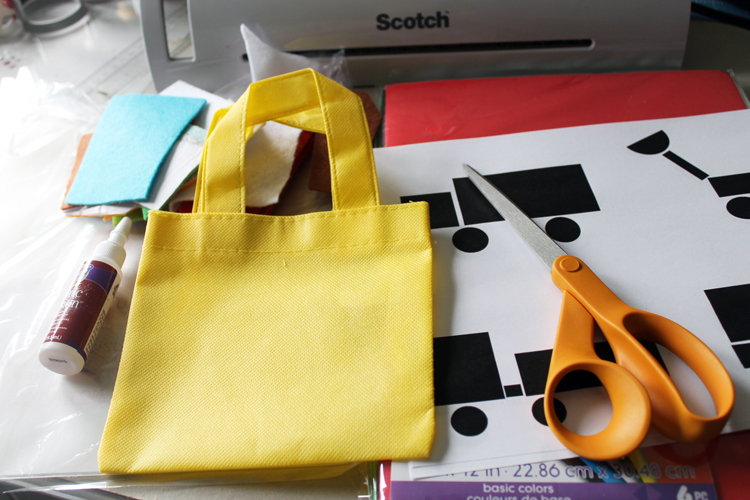 Start by printing your two copies of the trucks shapes. Cut one of those sheets into equal sized cards and laminate them as shown below. Laminating is highly recommended for this project however you can definitely print on heavy duty card stock if you do not have access to one.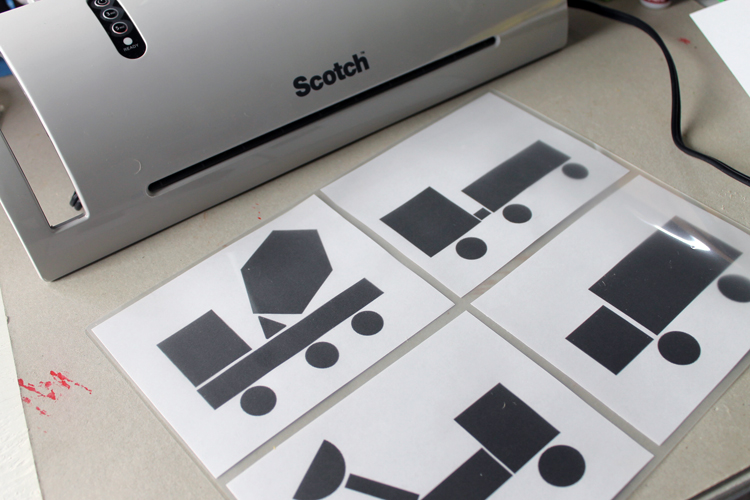 Once laminated, you can cut around each of your cards with scissors. Be sure to leave a little plastic edge all the way around your cards. You will be left with four truck cards that are laminated and ready for little hands.
Cut the other printed sheet up so that you have a bunch of shapes. Use those to trace onto the foam with the marker as shown below.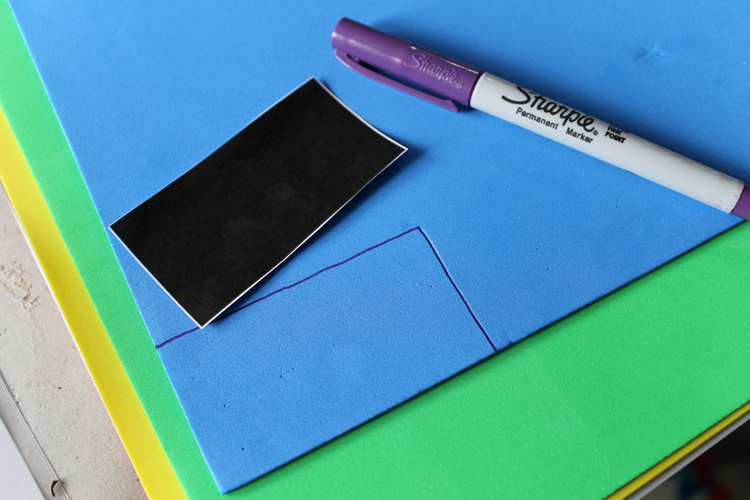 Cut out all of your traced shapes with scissors.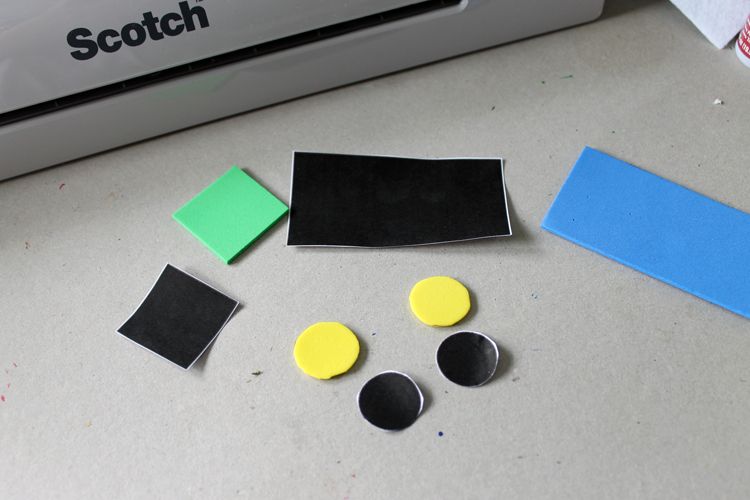 The shapes should match up exactly to each of your laminated cards. You need to make sure that you have enough shapes to go over each of your four cards.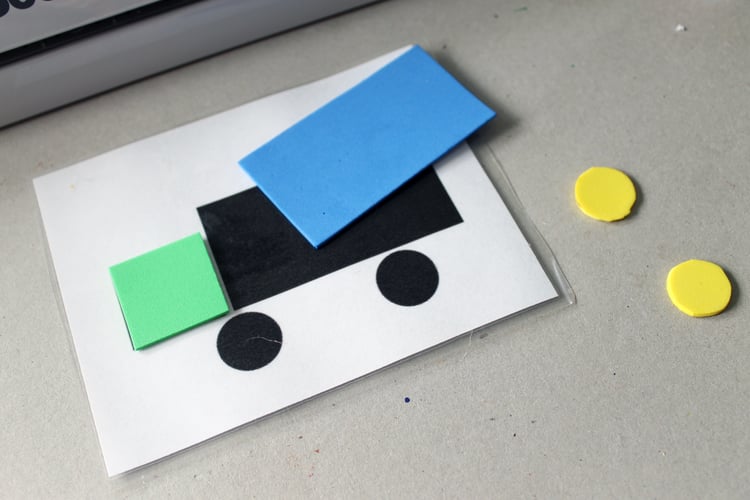 Now you have four cards and a ton of foam shapes. You will want some where to store this activity so it is easy to take with you. Finish your toddler busy bag but using one of the small tote bags. Add a fun truck to the front by cutting out one of the truck shapes from felt.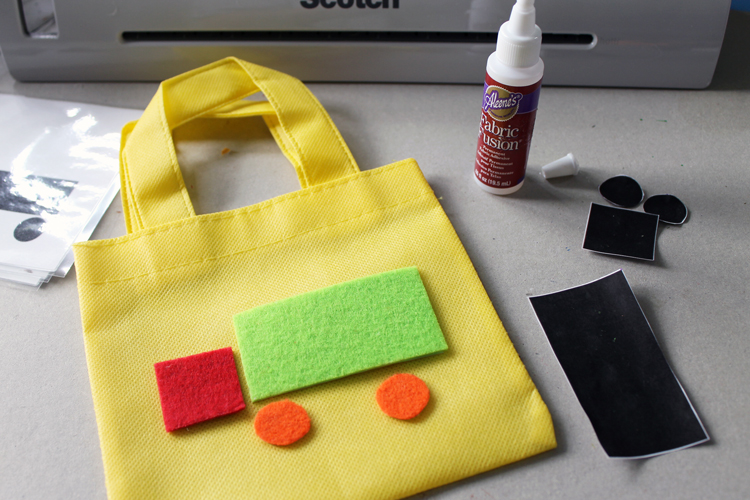 Use fabric glue to add the truck shape to the front of the tote bag and allow to dry completely. Then add all of your cards and foam shapes to your toddler busy bag.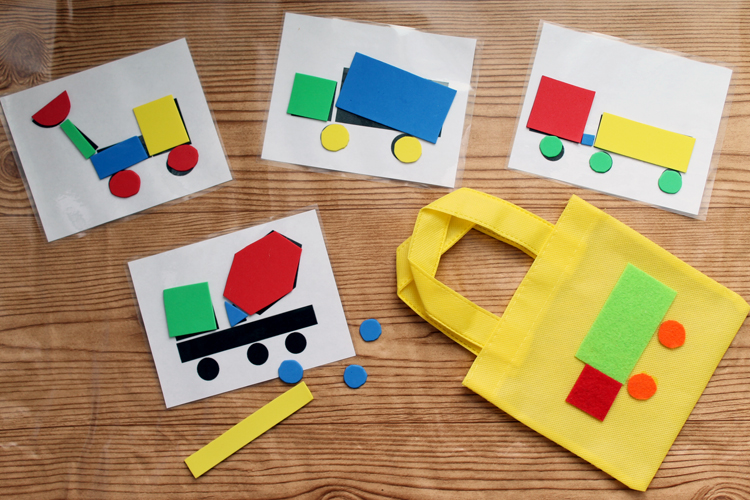 This fun project is ready to head out and keep those little hands busy while you run errands! I love a toy with a purpose….don't you? Make this toddler busy bag for your kids or to give as a gift. Everyone will love this simple and inexpensive handmade toy. These would also make amazing party favors for a truck themed birthday party. Get your supplies and get crafty today!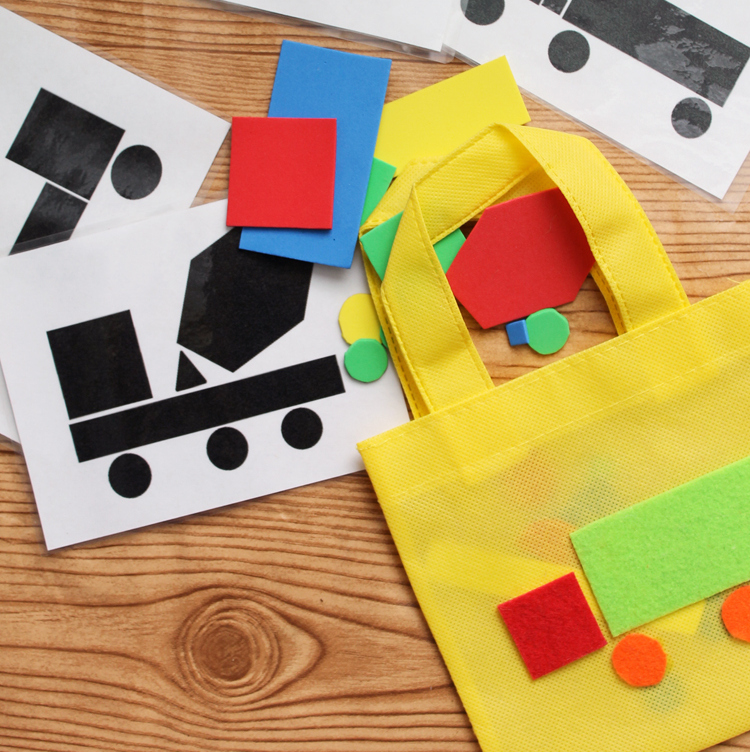 Want more ideas for keeping toddlers busy? Try these!