Make these burlap bunny treat bags for Easter in just minutes. A cute bunny tail will greet the recipient of these great gift bags!
I love burlap and bunny tails so these burlap bunny treat bags are perfect for my Easter celebration. Who can resist a fluffy bunny tail? I know you can't! These are so easy to make with just a few supplies and the free printable template that you can download below. Make one for every child on your gift giving list this Easter.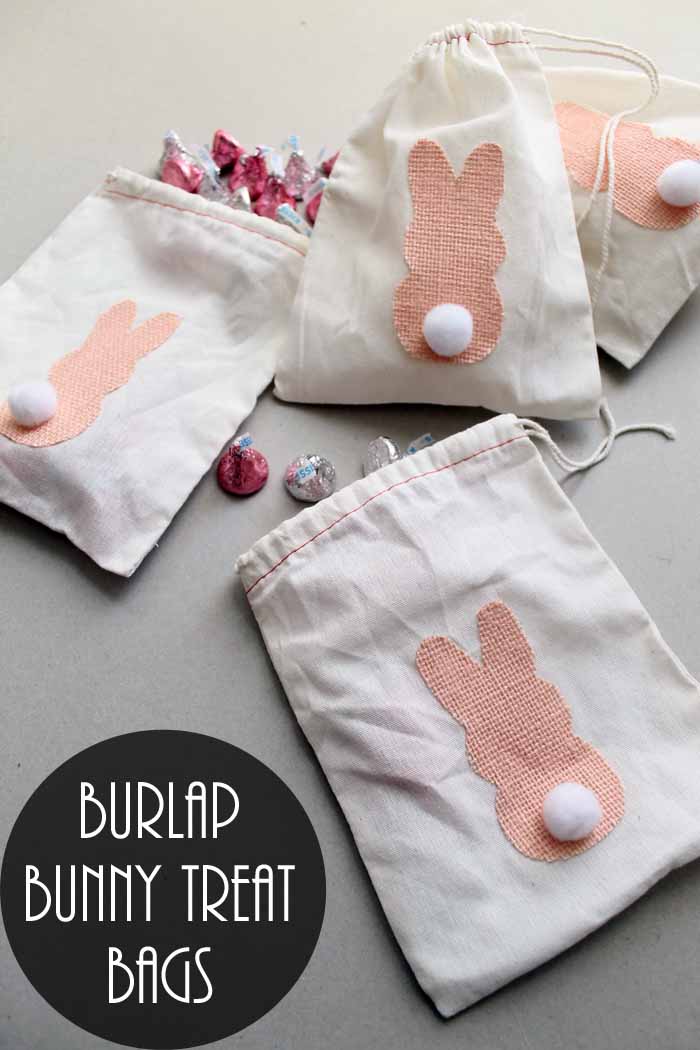 Supplies for these burlap bunny treat bags for Easter:
Some links below may be affiliate links which means you will not pay anymore.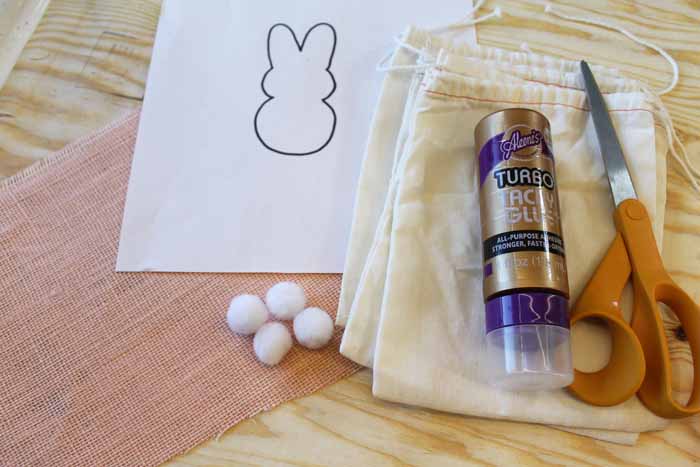 Trace the template onto the burlap with a marker. I was able to lay the template under the burlap and see it enough through the fibers to trace the bunny.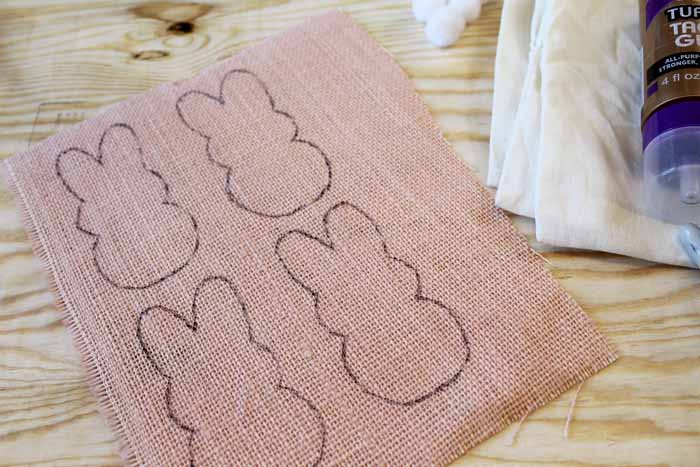 Use scissors to cut out the bunny shape making sure to cut inside the marker lines. You do not want any marker lines left on your bunny.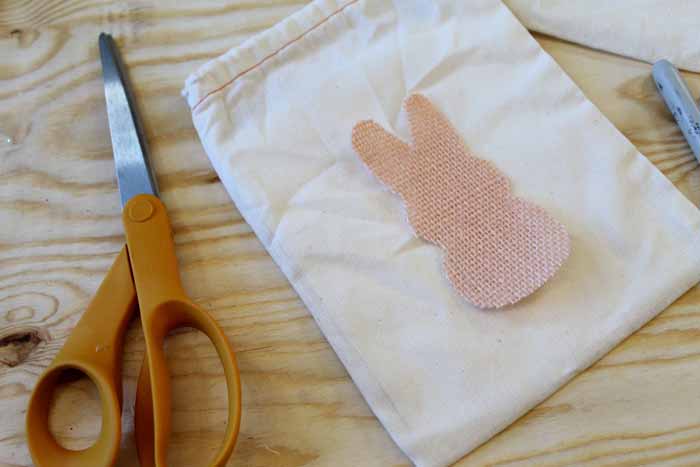 Place a scrap piece of paper or cardboard inside of the bag to keep the glue from seeping through. Add sufficient tacky glue all the way around the edges of the bunny and put on the front of the bag. This will adhere the bunny to the bag as well as keep the burlap from fraying. You want to make sure you have glue all around the edge. Also add the pom pom tail with the tacky glue. Allow to dry completely.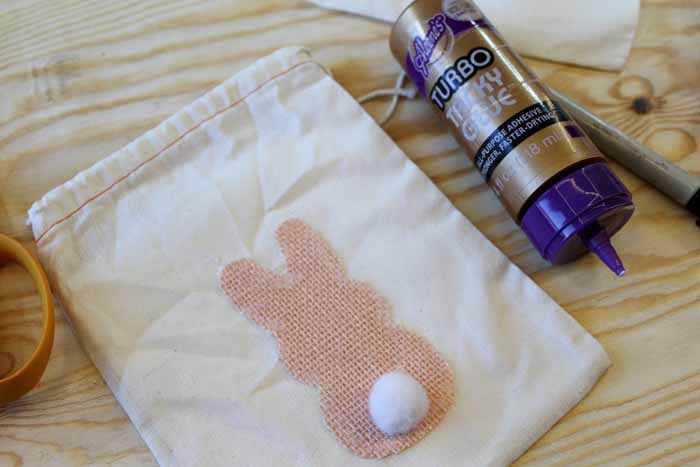 Make as many of these easy treat bags as you need for your Easter celebration. They are easy to make and inexpensive….and those bunny tails are just adorable! This is my kind of craft y'all!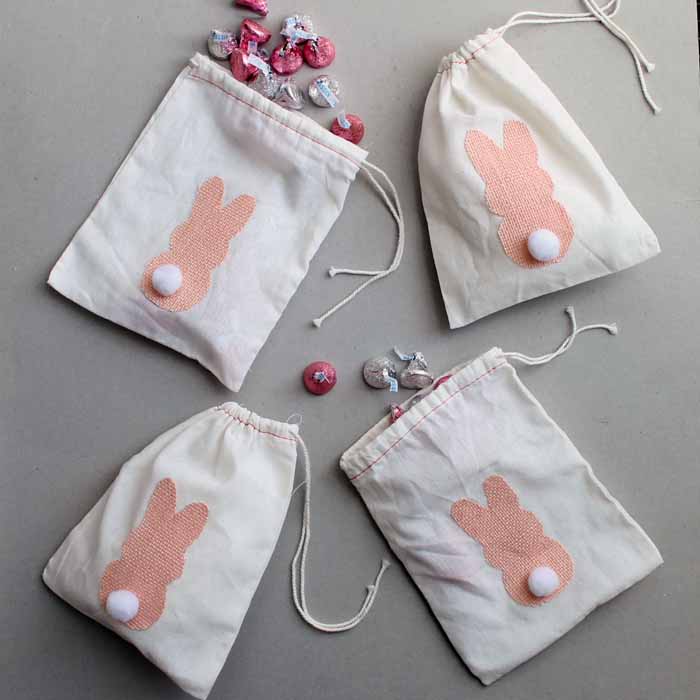 Get your supplies to make there burlap bunny treat bags for Easter. You will love the results!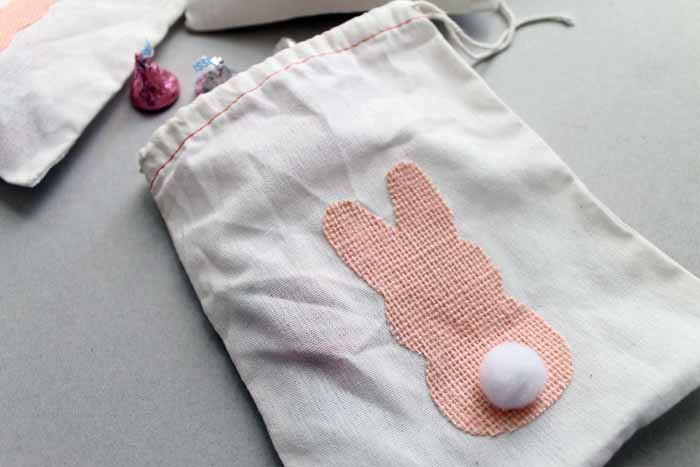 Love this and looking for more crafts with bunny tails? We have those for you as well!
Will you be making these burlap bunny treat bags for Easter? And do you love bunny tails as much as I do?