If you have some scrap wood around, you can make some Uncle Sam decorations for your porch or patio. This quick and easy craft kicks off patriotic Craft Lightning where we are going to share a week of 15-minute patriotic crafts that you don't want to miss. We are starting with this wooden uncle sam decoration that will look great by your front door or even on top of your mantel.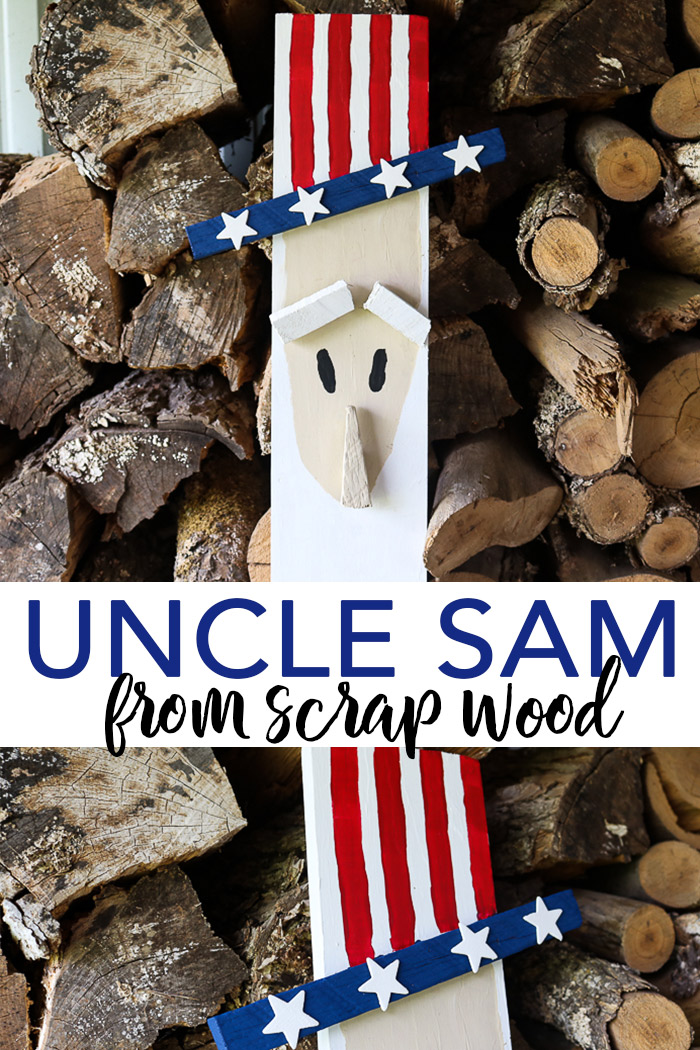 Supplies to make an Uncle Sam outdoor decoration:
Paint in red, white, blue, black, and a skin tone
Wood stars
Nails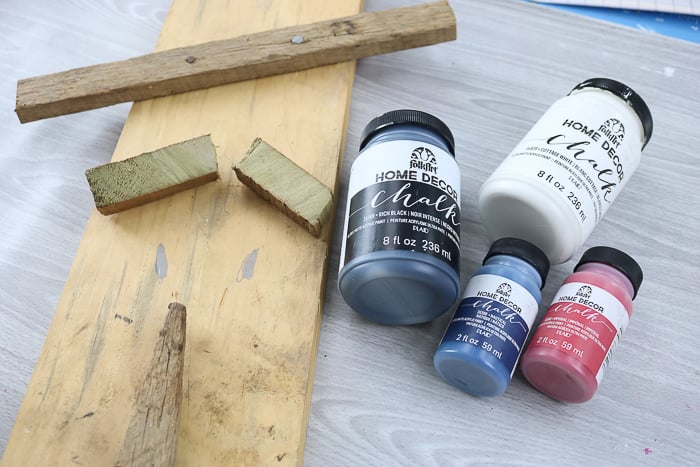 How to make a wooden Uncle Sam decoration:
Start with a large scrap board and cut a spare 1×1 or other small board to length. Glue or nail it on the front at an angle.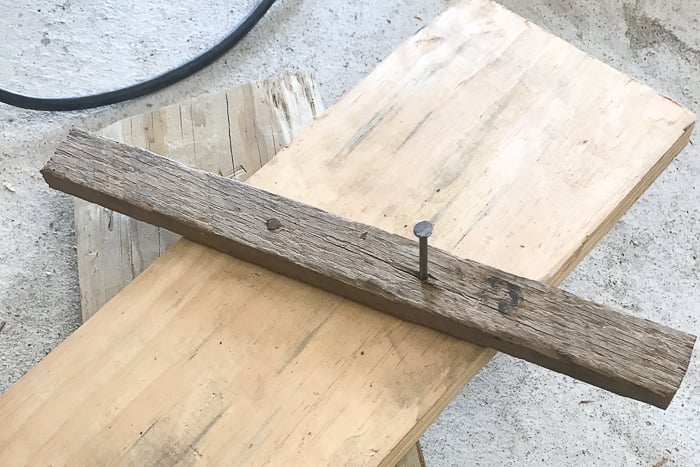 Take some other small scrap pieces and trim them to be your eyebrows and nose. You can just glue these onto the "face" of your Uncle Sam yard decor. Feel free to draw on eyes with a pencil for positioning of your features before adding glue.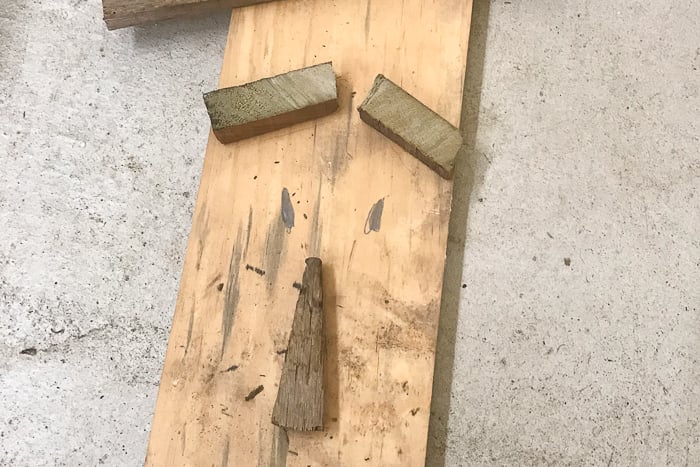 Allow the glue to dry then paint your creation. Start with white and a skin tone. I painted everything white except for the nose, face, and hat brim. Be sure to use a paint that is rated for outdoor use if you will be using your Uncle Sam decorations outdoors. Don't forget to paint your wood stars white as well.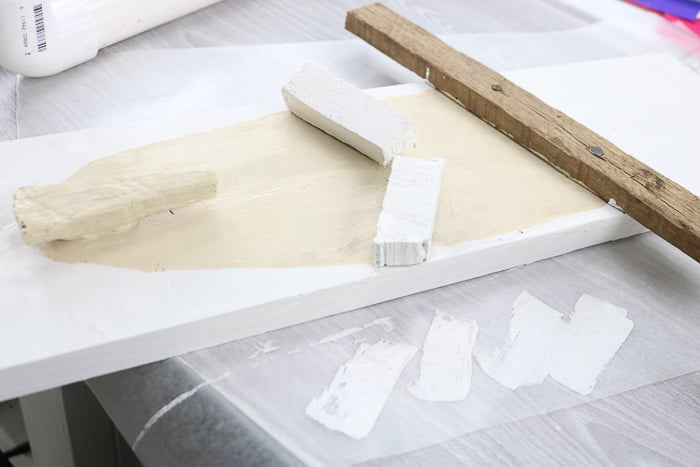 Allow the first coat of paint to dry then paint red stripes on your hat as well as a blue brim. Add on black eyes as well.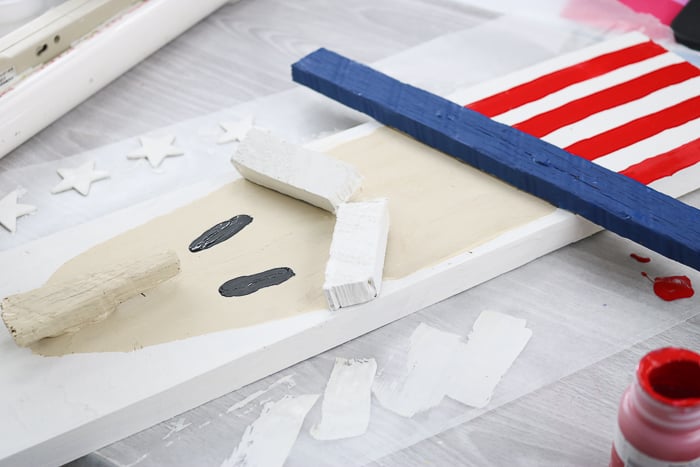 Use additional glue to add your stars to the wooden Uncle Sam decoration once the paint is completely dry.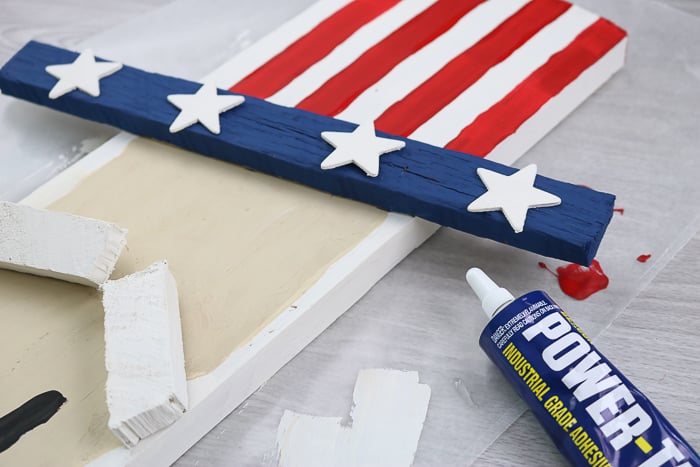 Once the paint and glue are dry, your Uncle Sam outdoor decoration is complete and ready for display! So easy and oh so cute!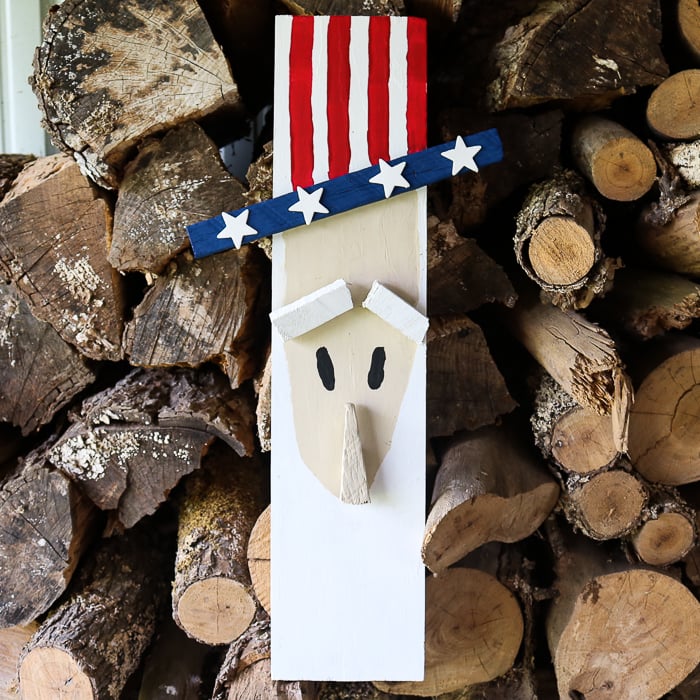 Everyone could use a patriotic decorative Uncle Sam in their summer decor whether it is indoors or out.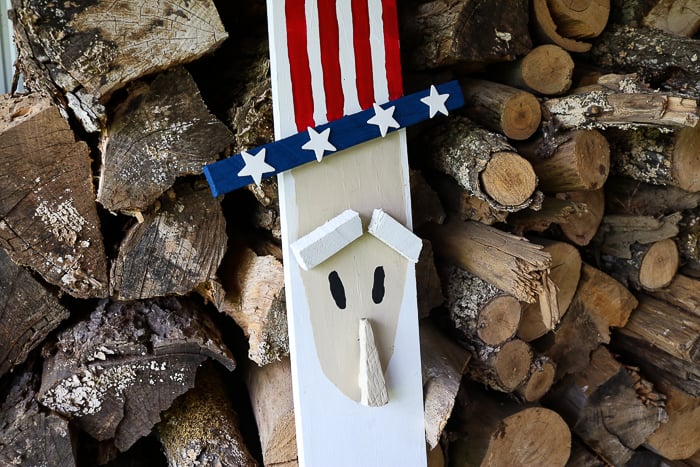 Those eyebrows and nose are what really make this one complete!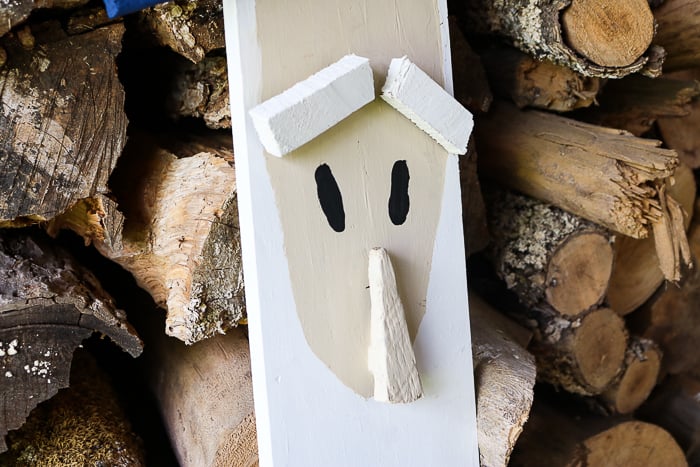 Remember that this is a rustic decoration and a bit primitive so things like the stripes on your hat do not have to be perfect.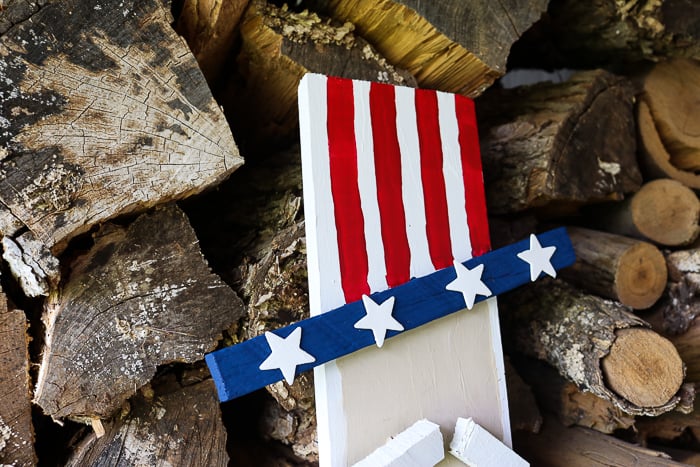 Uncle Sam yard decor is a great way to use up any scrap wood you might have around your home and turn it into something completely useful. For me, that means adding this and my plywood American flag to my summer mantel.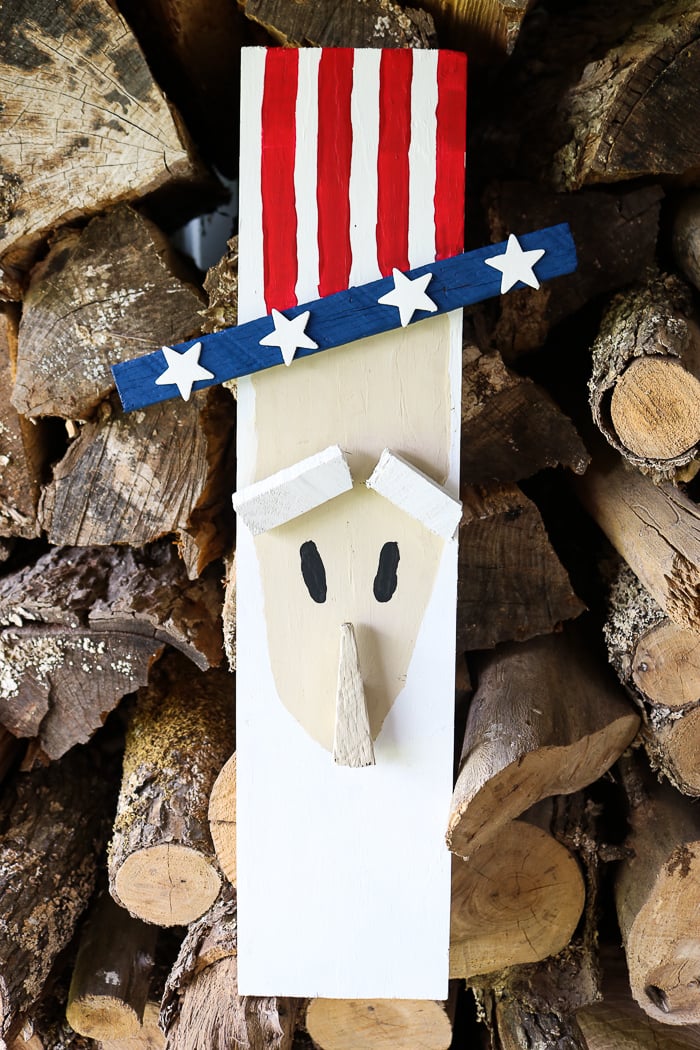 Love Uncle Sam decorations and want more ideas?
Be sure to stay tuned all week as we will have a ton of ideas from our blog partners for this series. For now, you might also enjoy these small planters from Kingston Crafts who is our guest hostess this time around.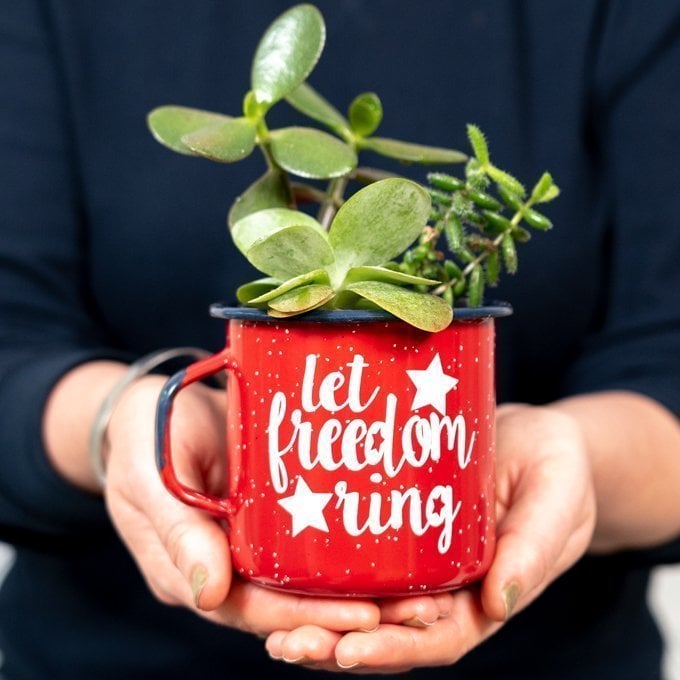 So, be sure to pin these Uncle Sam decorations if you plan to make some later this summer!