Do you need a way to display your Instagram pictures? Look no further than these super simple washi tape Instagram frames. You can make these in just minutes and have a fun way to show off your favorite Instagrams. Plus they are super easy to change out when you take your next great shot!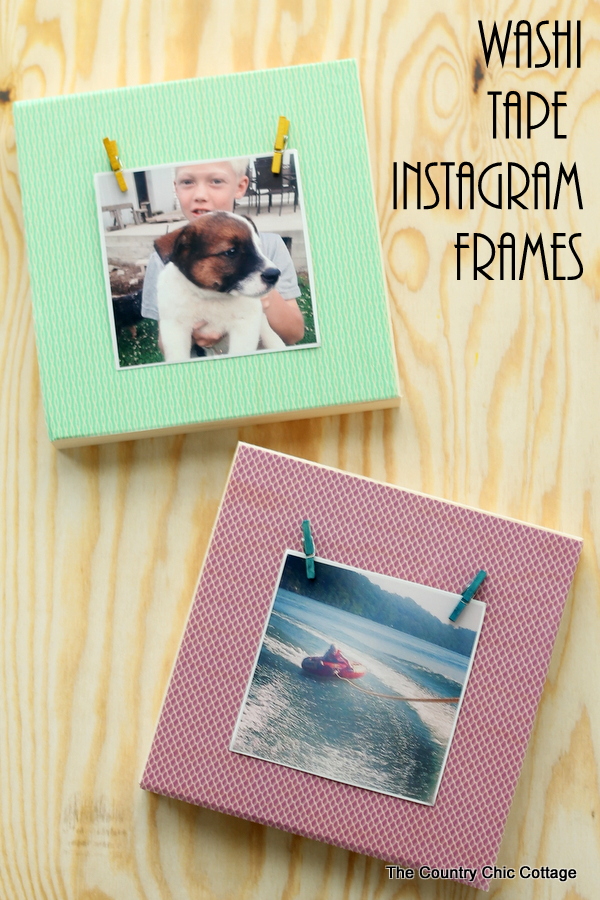 Items needed to make your own Instagram frames:
Watch the SUPER short 6 second video below as I make these washi tape Instagram frames.
So simple right? Just apple the washi tape to the wood panel and glue on the clothespins. You have an Instagram frame that you can use to display in your home.
Need more ideas for displaying your Instagram photos? Click here to see another idea for making Instagram frames.