Have you been searching for the perfect heat resistant tape for your sublimation crafts? Look no further! I am comparing 6 different brands so that you can find the one that is right for you. Which sticks best? Which leaves a residue on your project? I am covering all of that and more! If you have ever had heat tape leave yellow marks on your project, this post is for you! Find a sublimation tape that works at high temperatures but doesn't damage your blanks in the process!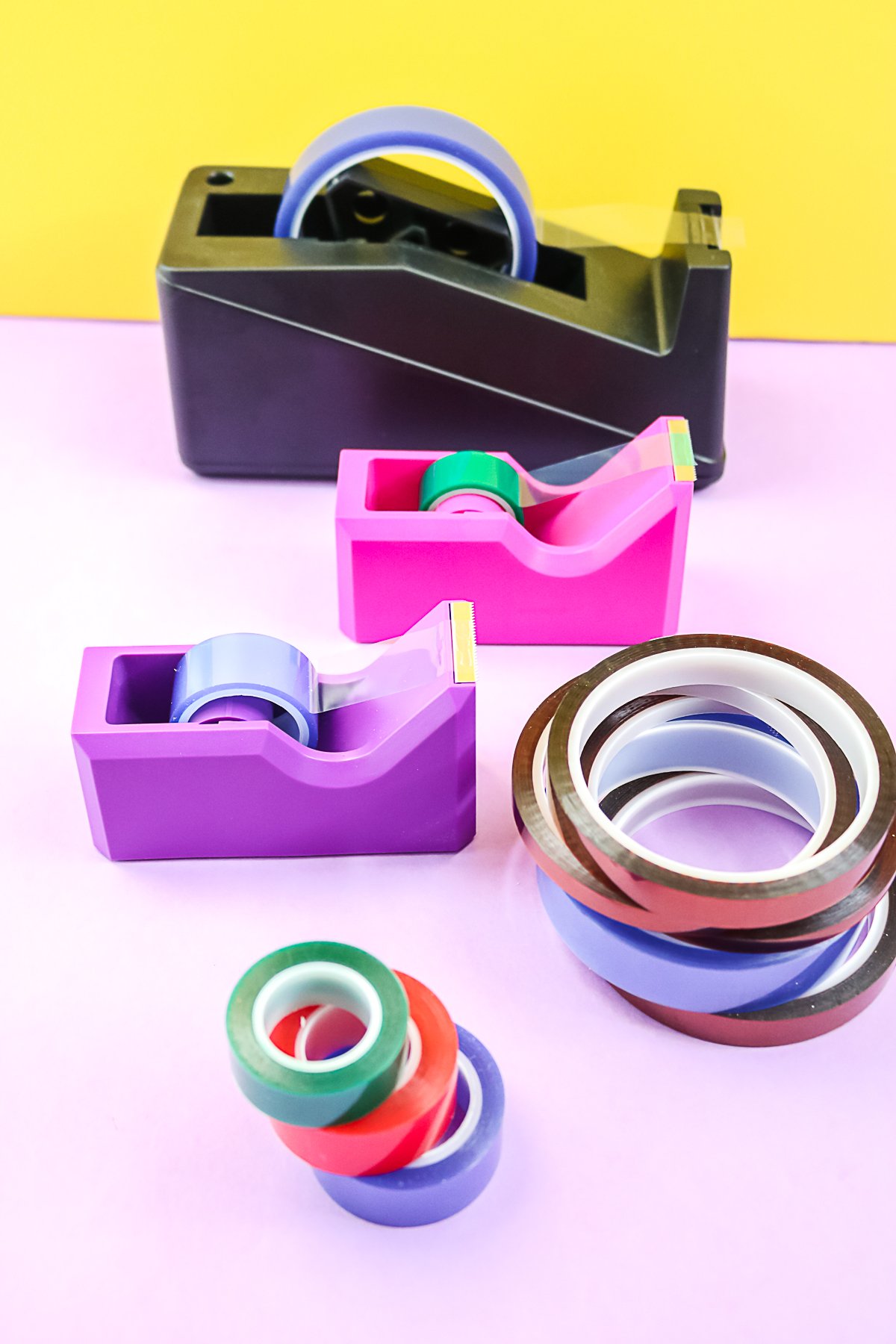 Heat Resistant Tape
Why do you need heat tape? Well, this tape is perfect for holding down sublimation prints or even some types of HTV as it can handle extreme heat. That means it will not melt to your surface or leave a residue. However, not all tapes are created equal. So, click play below and watch me compare 6 brands.
Can't watch the video or missed some of the information? You can also follow along below!
Supplies Needed
Common Issues with Heat Tape
I'm going to talk about six different brands of heat tape that I personally like, but first, let's talk about common issues with heat-resistant tape.
The first common issue is that it's not very sticky when you use it to try to put your sublimation print on your surface. You want good adhesion to keep your sublimation print still.
The second issue is that it leaves some kind of residue or some color behind, especially yellow heat-resistant tape from Amazon. I hear this almost every single day.
The third problem I hear from people is that they buy this heat-resistant tape and then they can't find a tape dispenser to actually put it in or one that they like. This type of tape comes in two different sizes. One will fit a standard tape dispenser and the other needs a special dispenser that takes a large roll.
Heat Tape Tests
Let's cover all of those issues below. The first and second issue about it not being sticky or leaving a residue or some of the color transferring to your project is generally because it's a really poor quality tape. I don't necessarily recommend those brands on Amazon. You never know what you're going to get. Today I'm going to test some brands on a shirt, a mouse pad, a ceramic mug, and a steel tumbler. You can see that they work in all of these cases. They all stick to those surfaces and don't leave a residue, but I want you to see for yourself. Let's take a look at the six brands we're going to test.
Heat Resistant Tape Brands Tested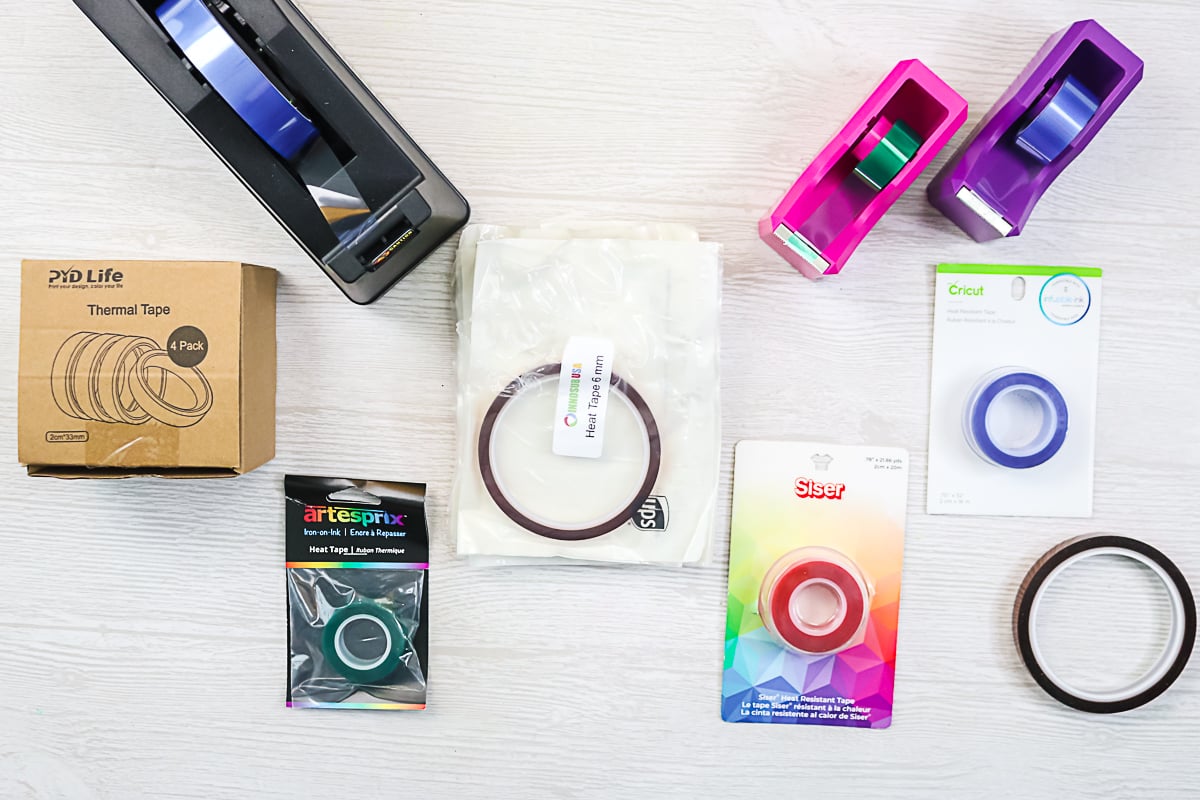 Results on a Shirt
The tapes are being tested on a 93% polyester shirt. I applied squares of a sublimation print and taped each one down with a different brand of tape. Then just press the shirt in a heat press at the recommended time and temperature.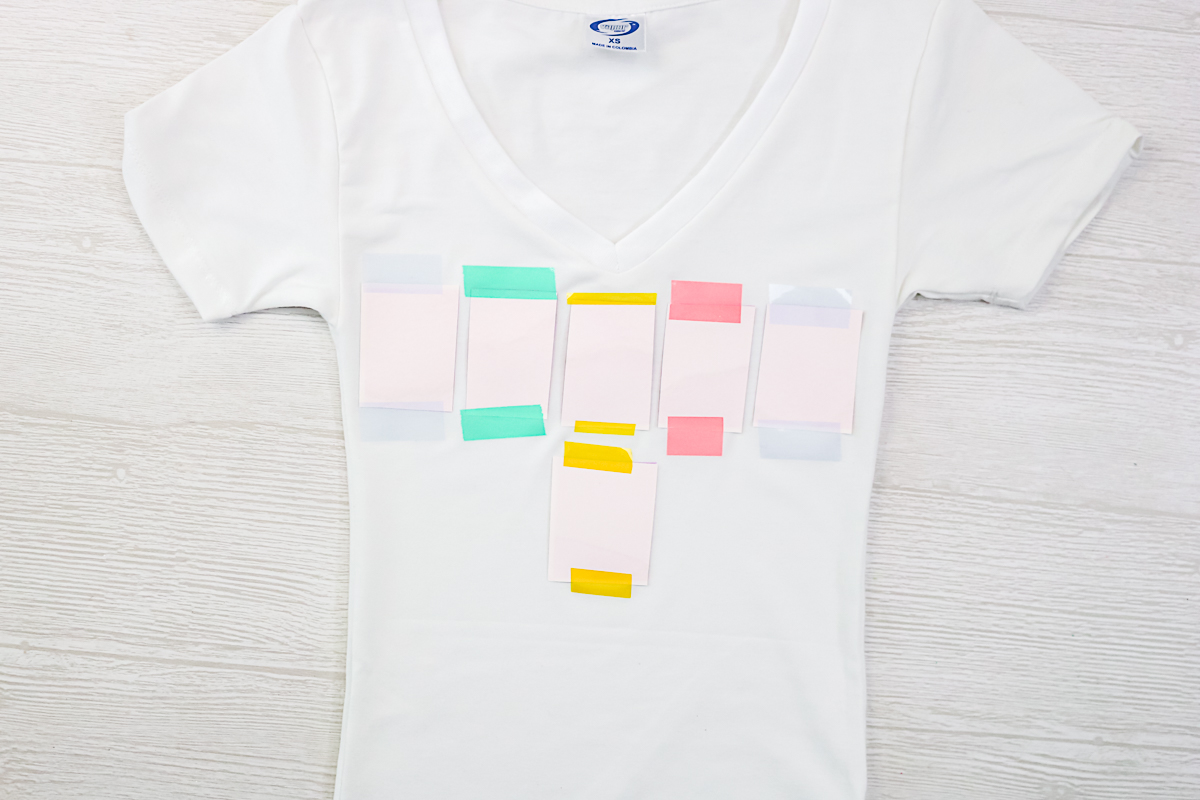 All of the tapes stuck really well and as you can see below there is no residue on any of the patches that I sublimated on the front. I think all of these are equivalent as far as how well they stick, but I do want to test them on some more surfaces and make sure we're not seeing any residue or discoloration on any alternate surfaces.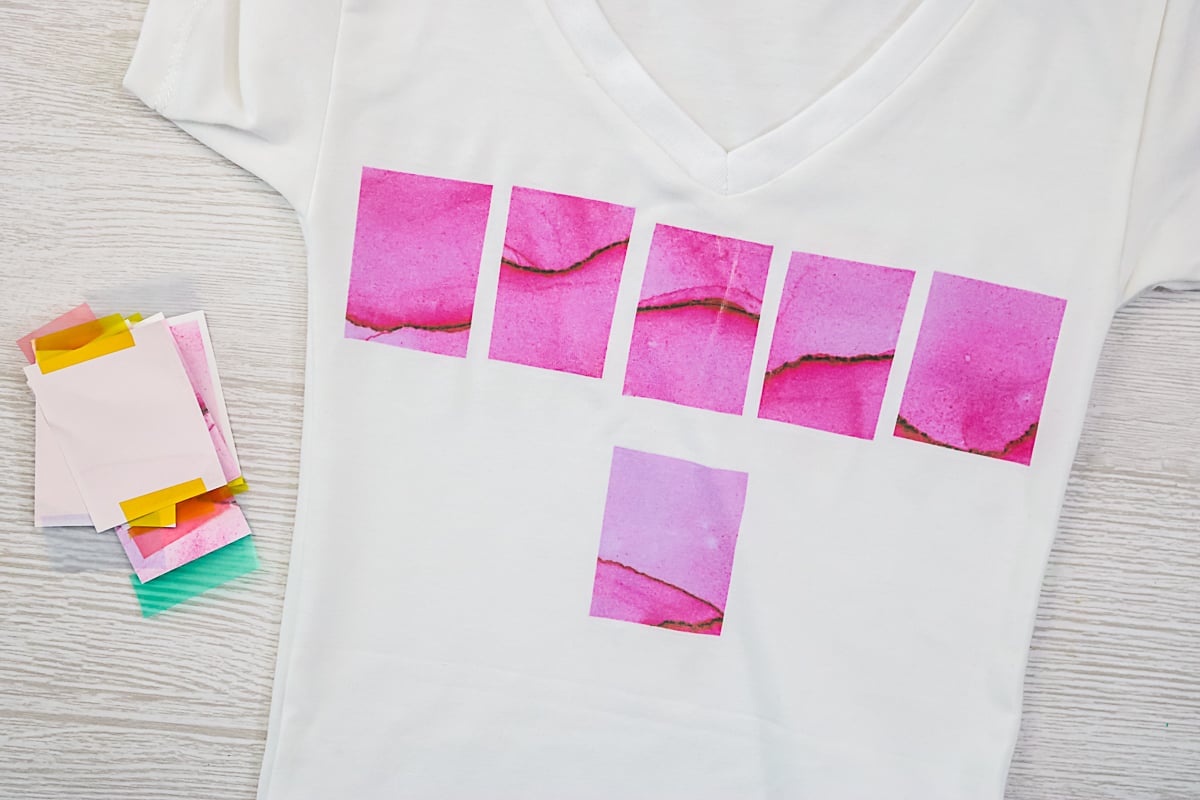 Results on a Mouse Pad
Next, we have a mouse pad and I have all of the brands of heat tape along the line of my sublimation print. Again, I added the print, the tape, and then pressed the blank at the recommended time and temperature.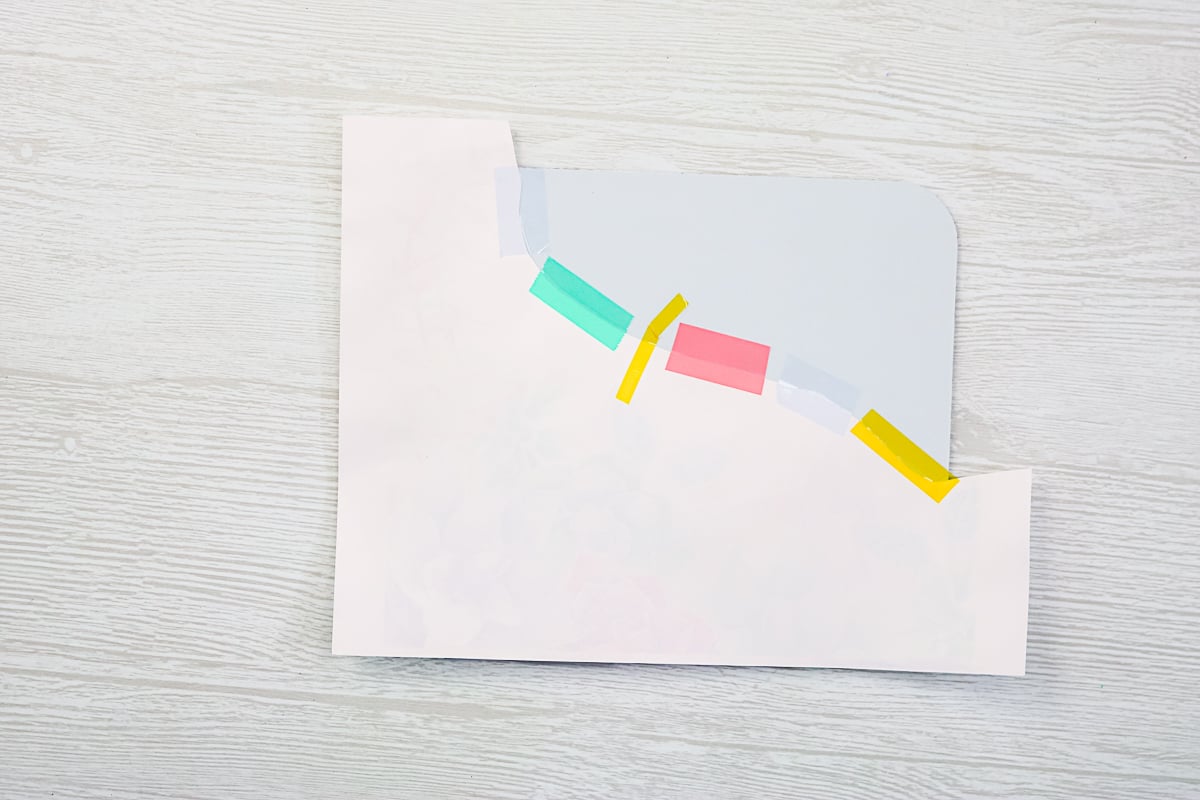 After pressing and peeling back the print, I didn't see any residue left behind on my blank. All of them stuck well and did a great job. Also, I am in love with this new mouse pad!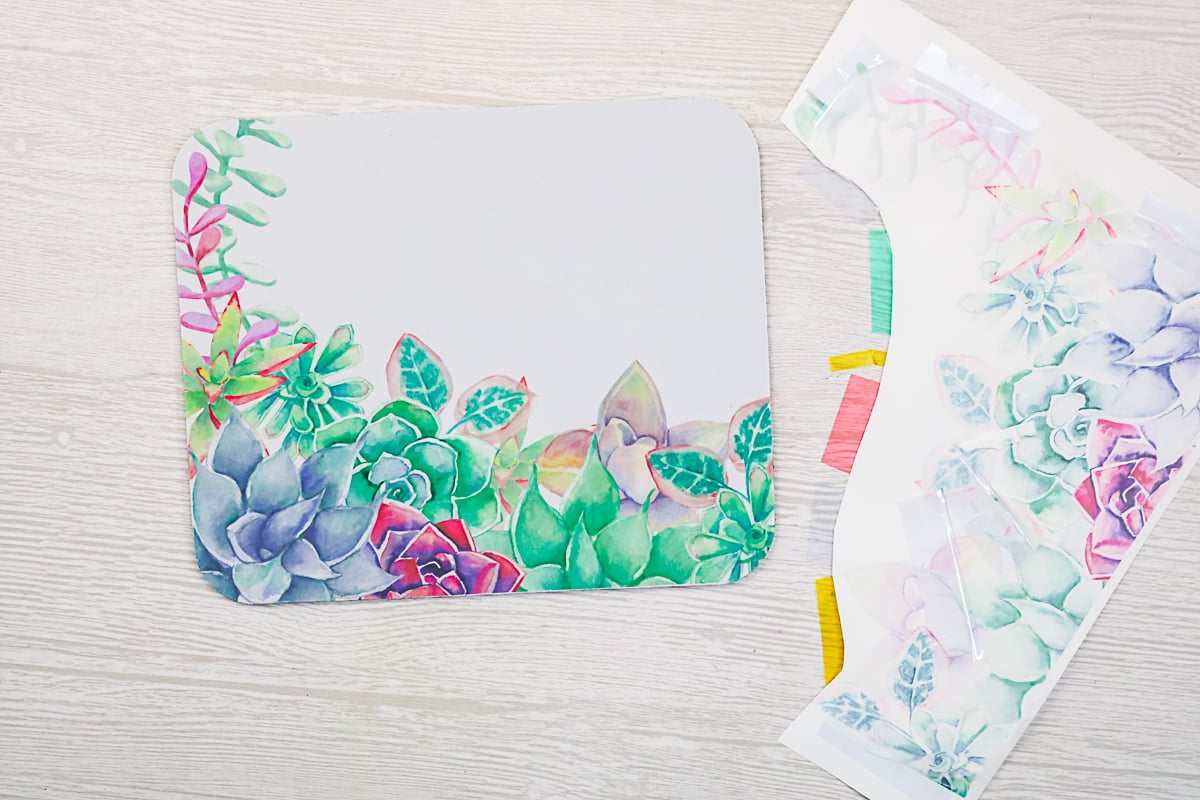 Results on a Mug and Tumbler
Let's take a look at some hard surfaces. Next, I pressed a ceramic mug as well as a metal tumbler, just to see how these tapes would react on each of those. Again I added my print with all of the different brands of tape applied then pressed at the recommended time and temperature.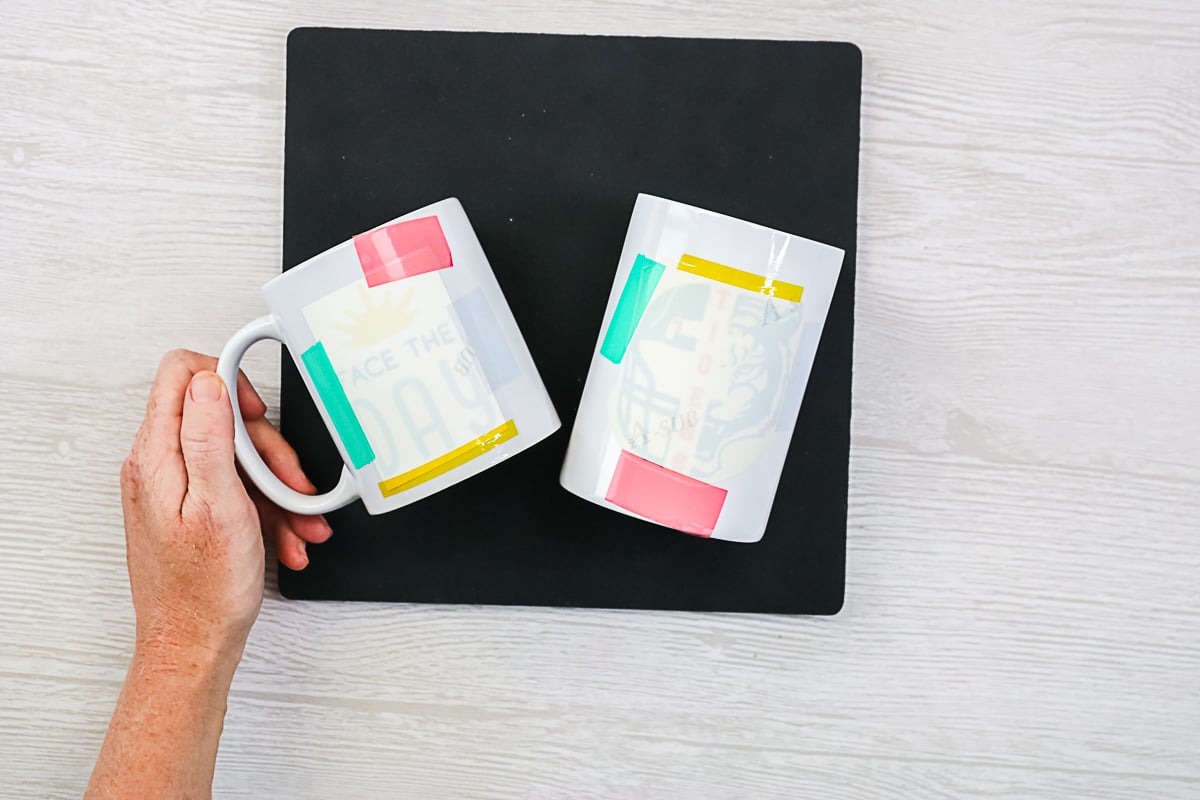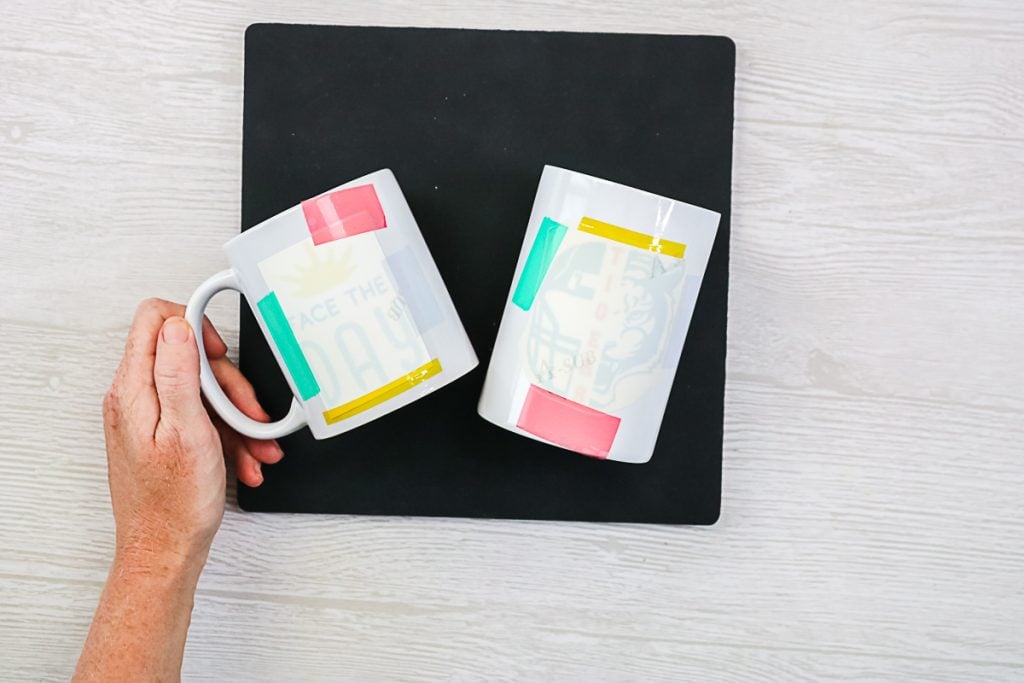 I don't see any residue left on my mug at all with any of these brands. So, all of these brands work great both on a ceramic sublimation mug as well as a metal can koozie blank.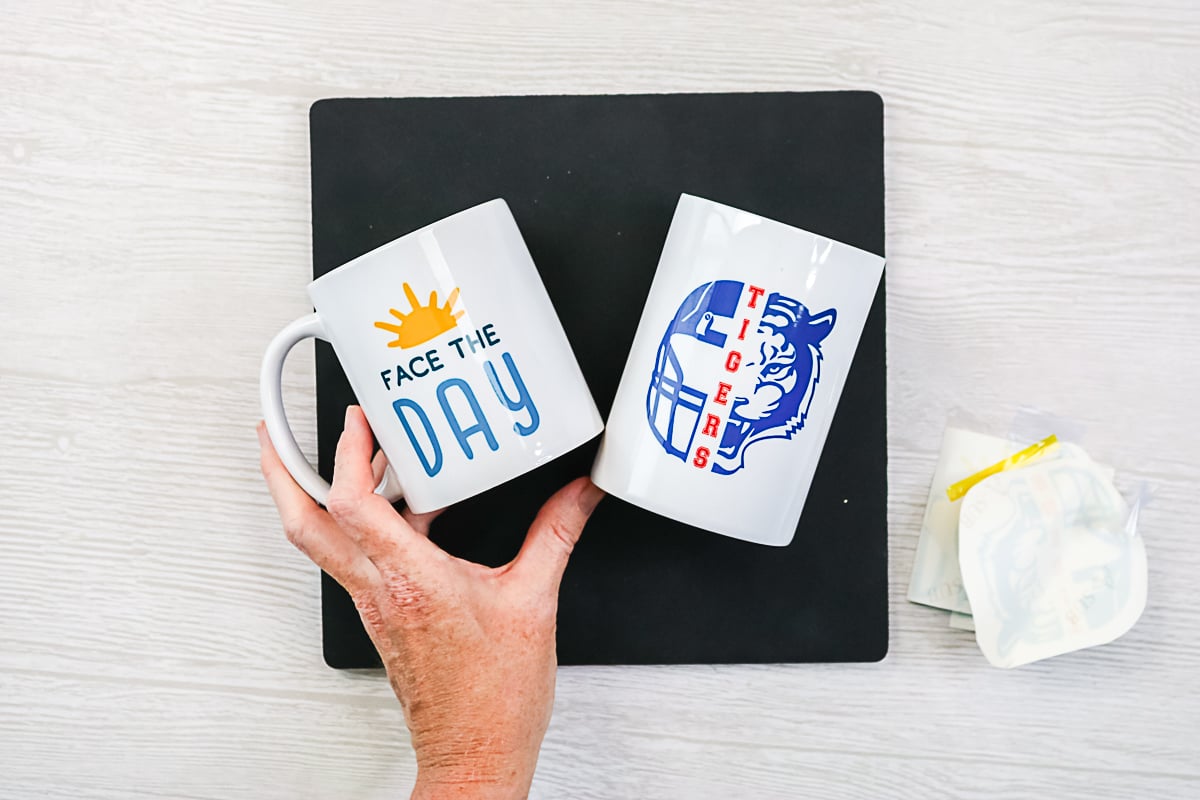 Which Heat Resistant Tape is Best?
Now we've seen the six different brands, which one should you choose? That all depends on what you are looking for in a heat tape. First, consider which tape dispenser you would like. If you like the small, regular tape dispensers, you have three options – Artesprix, Siser, and Cricut. My recommendation would be to just get the one that's on sale. They are all amazing tapes. I use all three of these regularly, so I can really say that these are great heat-resistant tapes and you can't go wrong with any of them.
If you are willing to invest in a larger tape dispenser (and the tape dispenser itself will be an investment), the three options I tested for that were the PYD Life, the Innosub (different widths), and the Condi. I would also say these were basically equivalent so I would also get whatever one is on sale.
Overall, I don't think you can go wrong with any of the six. They are all great heat tapes and they all do the job well. I would caution you from purchasing other unknown brands as I know there are some out there that will discolor your surface at extreme temperatures.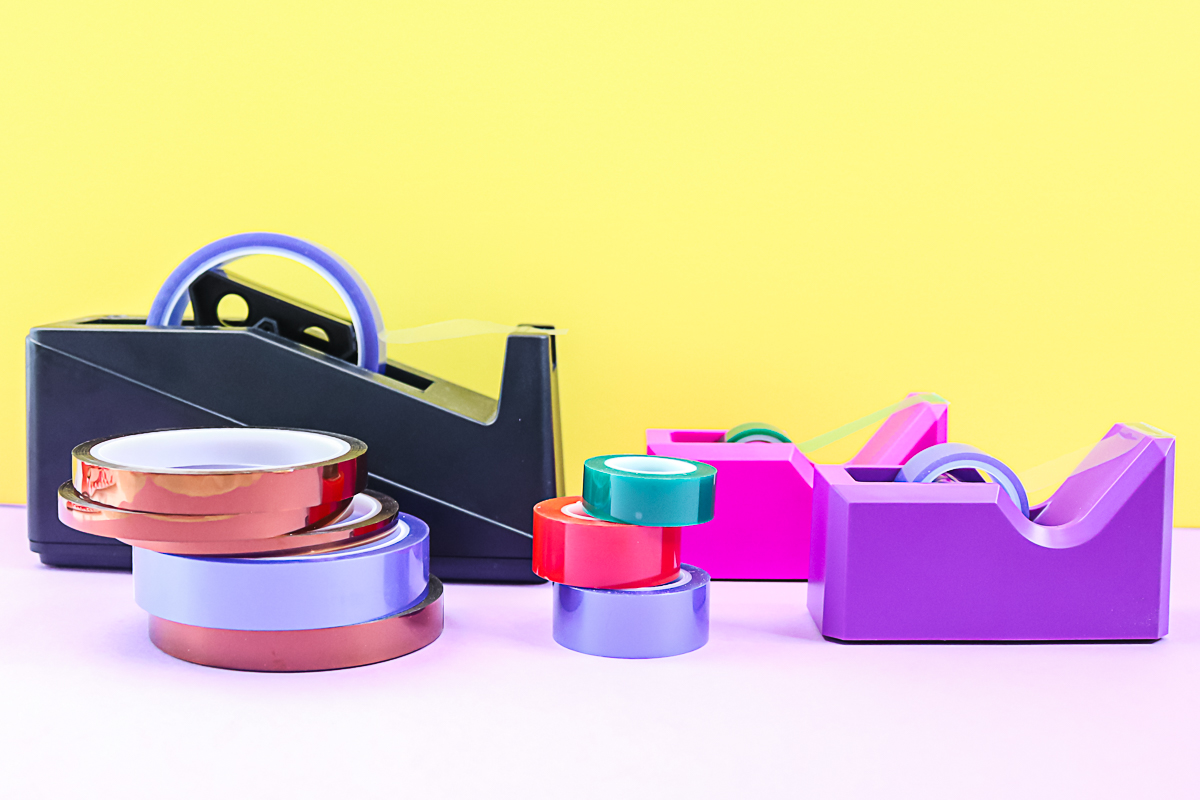 What do I use most often?
I use the Artesprix or the Cricut most often. You will see green or blue tape in almost every single video I do. I experiment with some of the other ones occasionally. Personally, I like that they fit in the cute little tape dispenser. If you don't have a ton of room, it's definitely the way to go. This way I don't have to buy anything special. I like how well they stick, and I like how well they come off of my projects. I would say I use these most often and basically pick up the one that's on sale.
Every single time someone messages me and says that their yellow heat-resistant tape has transferred to their mug, I tell them to buy the Artesprix or the Cricut and remake their mug. If you've purchased the yellow tape off Amazon, and it's leaving marks all over your mug or your surface, I have not found anything to remove those marks. In my opinion, those mugs are ruined. If you have a solution for removing those adhesive tape marks, please leave it in the comment section below! I'll definitely test it in a future video just to help those people that get into that issue later on down the road and have the heat-resistant tape leaving a mark.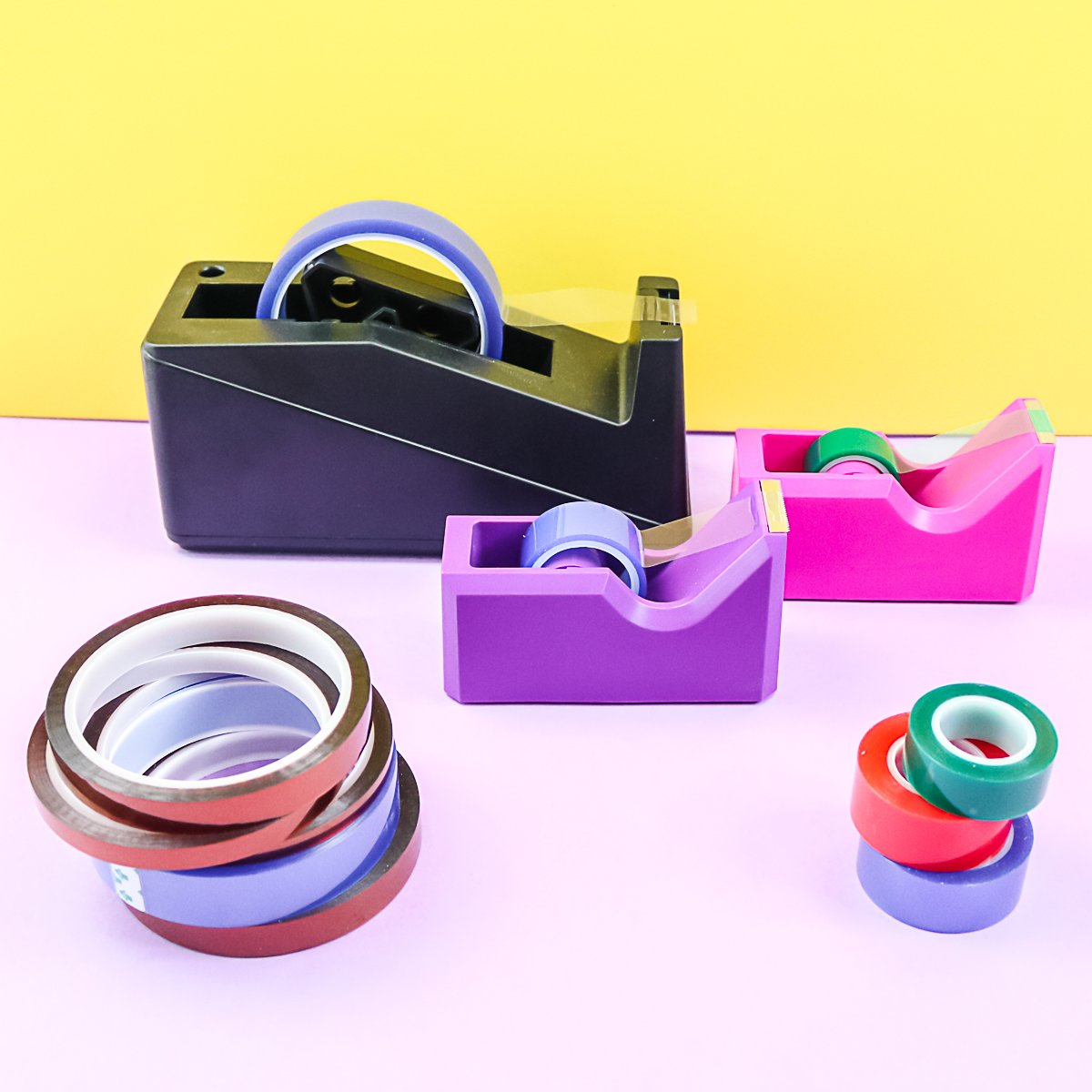 Hopefully, this helps you pick your favorite heat-resistant tape. Start with the brand that you particularly liked from this video and maybe one that's on sale. See if you like it. I do think it is going to come down to a personal preference for you. Which one do you really like to use? If you like all of them, pick the one that's on sale for the week, or pick the one for the tape dispenser you have. Hopefully, this helps you pick a heat-resistant tape that works for your sublimation, infusible ink, HTV crafts, and more!