I get a ton of questions on sublimation blanks so I thought I would clear it up in a big post all about what works and what doesn't. All of my information below applies to Infusible Ink sheets, Infusible Ink markers, sublimation markers, sublimation stamp pads, and sublimation printers. What works and what doesn't work? Let's dive in and find out before you buy any more sublimation surfaces!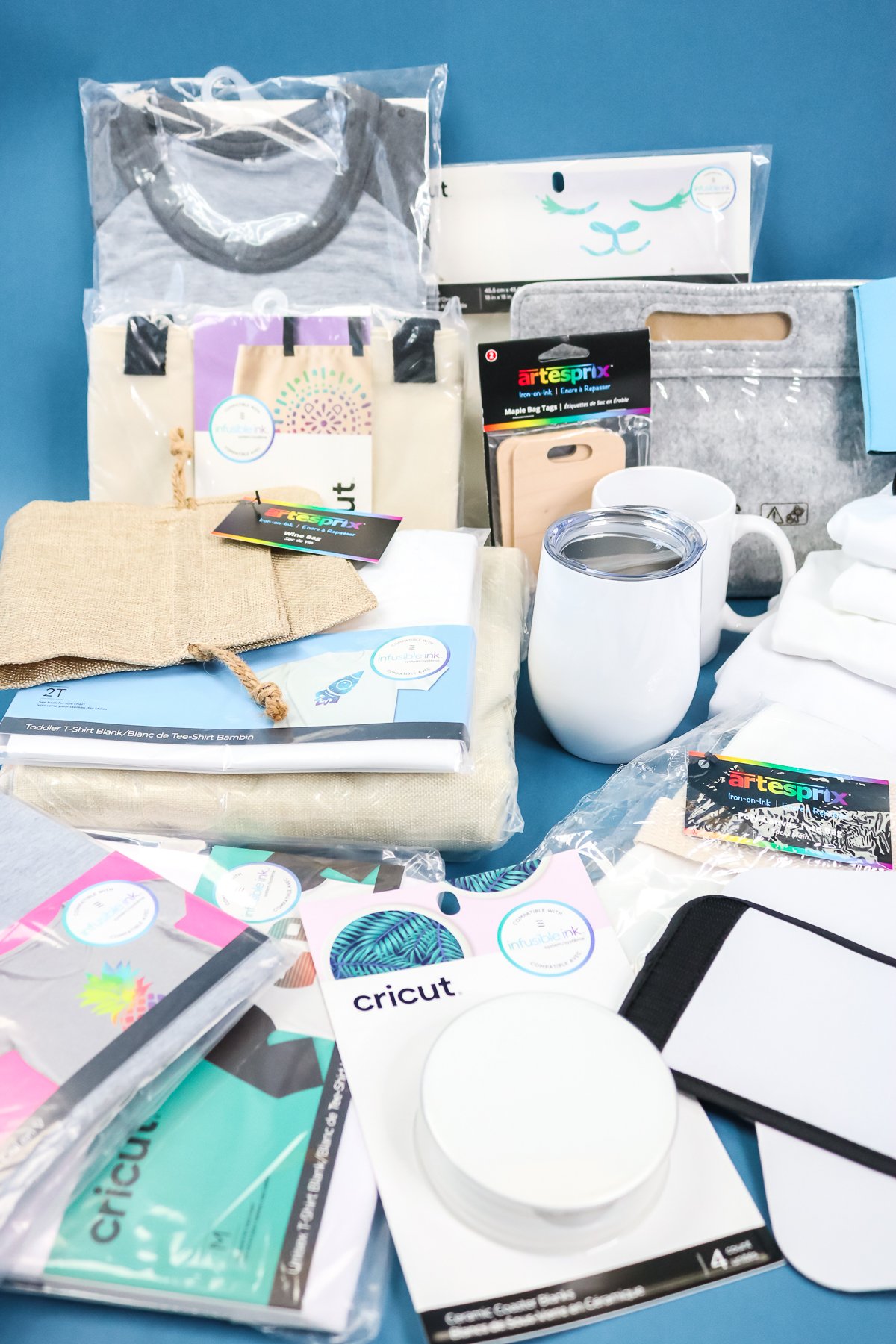 What are sublimation blanks?
Sublimation blanks are the substrates or materials that will work with a process called sublimation. You can read more about sublimation here but it is basically a chemical reaction between the ink and a polyester surface that causes the link to be infused in or trapped into the surface. This makes for a really durable and permanent project that is hard to beat!
Which sublimation surfaces will work?
So, now that you know a little bit more about sublimation. Let's take a look at what surfaces will work and which will not. After all, it is super frustrating to get done with a project and have a failure! You can actually watch the video below where I walk through all of my favorite sublimation blanks and where to look for them.
Can't watch the video or missed some of the information? I also have links for you below for each blank and store mentioned!
Sublimation Shirts
Shirts that you use for sublimation should be at least 75% polyester to work correctly. Be sure to check your tag. If you use dye sublimation ink on a cotton shirt, it is just going to wash out and you are going to be super unhappy with the results. Look for shirts at the following places:
Cricut Infusible Ink Blanks – Use code CCC2021 to get 10% off and free shipping on orders over $50.
Artesprix – Use code CCC10 for 10% off.
Heat Transfer Warehouse – they have a bunch so here are a few of my favorites: Gildan Polyester, Sport-Tek. NOTE: These Gildan ones are amazing especially if you don't love the feel of a traditional polyester shirt.
Amazon (I have added my favorites to my store here.)
Conde- they carry Vapor shirts which are another high-quality option.
Look for shirts at other stores as well! As long as the tag says they have at least 75% polyester content, they are fair game. I have heard 65% polyester content is okay but I stick with 75% or more.
NOTE: Be sure to see my notes for colors on sublimation blanks below as that may factor into your decision as well.
Sublimation Fabric Blanks
You can also use other fabric blanks like wine bags, totes, and so much more. I have found totes that are 100% polyester at IKEA so you can literally look just about anywhere! Here are a few sources:
That is a big list! Here are a few of my favorite fabric blanks:
Sublimation Mugs
With the release of the Cricut Mug Press, interest in sublimating on mugs has increased. Here are a few of my favorite mug blanks and they all work in the mug press:
Sublimation Tumblers
I have made some tumblers with sublimation as well. I have used my mug press to do some here as well as an oven to do others here. My favorite blanks are as follows:
Other Sublimation Blanks
Now, let's talk about things that are NOT a fabric. Yes, you can sublimate only ceramic, metal, plastic, and more. Again, you will need to make sure it has a special coating in order to be permanent. That means you can't pick up tiles from Home Depot or mugs from Dollar Tree. These will NOT work. You need to look for special supplies that are marked for sublimation. Sources include:
Here are a few items that are my personal favorites: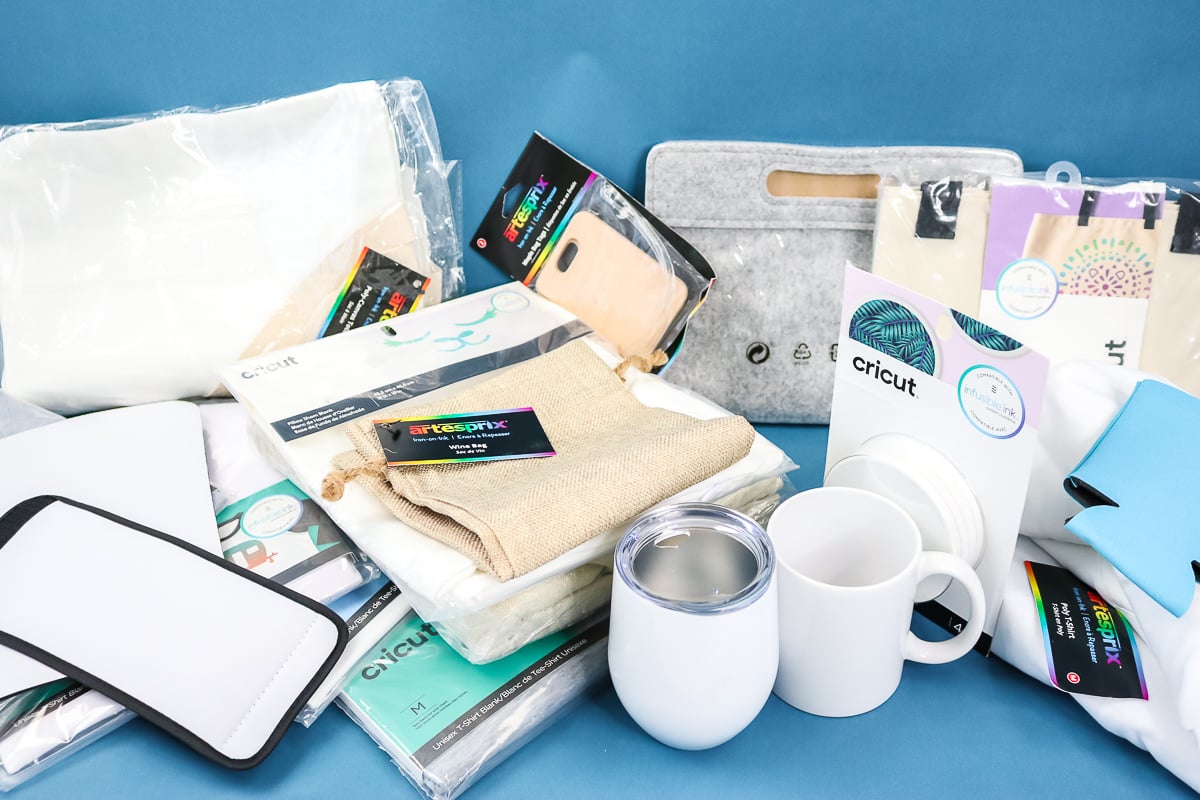 Color of Sublimation Blanks
Sublimation ink is fairly see-through when you add it to your blank. That means the color of the blank will change the color of your final project. So, if you use a grey shirt or a blue can koozie, you can expect that to change the color of your final project, especially when using lighter colored sublimation ink. You just need to be aware of this when choosing the sublimation surfaces you want to use for your project.
Where to Buy Sublimation Ink
Now you may be ready to buy your own sublimation ink and start creating! What can you use these blanks with? Try the links below!
Now, are you ready to give sublimation blanks a try? Use our guide to pick the right surfaces to make your crafts a success. Sublimation is a fun craft to try but you want to make sure to use the right supplies so you get the optimal results!
Stay tuned for more on sublimation over the next few months. I hope this helps demystify the surfaces a bit so you can start making your own projects. I know you will love this craft once you get started with sublimation blanks.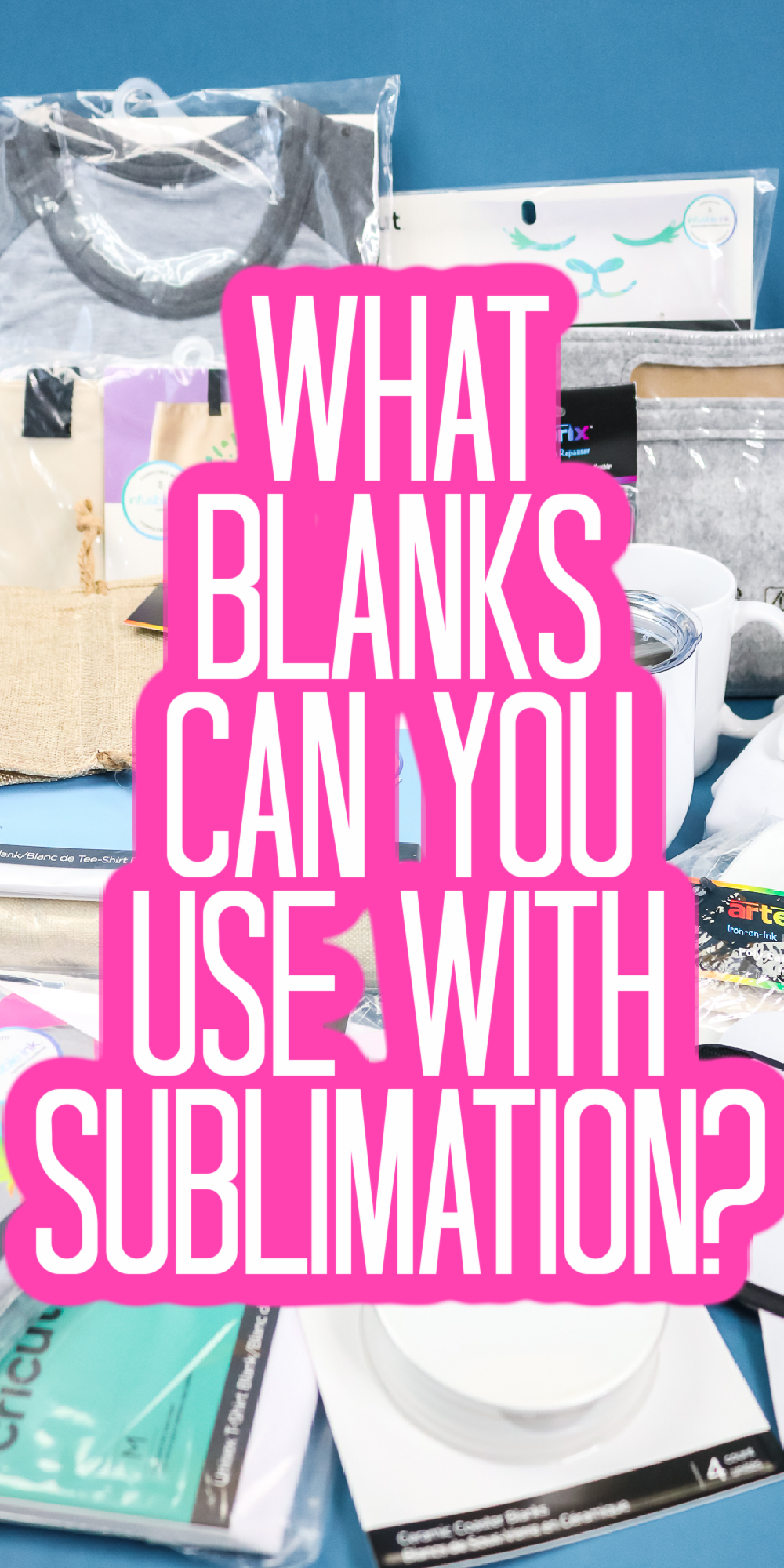 Love this and want more ideas? Try the links below as well!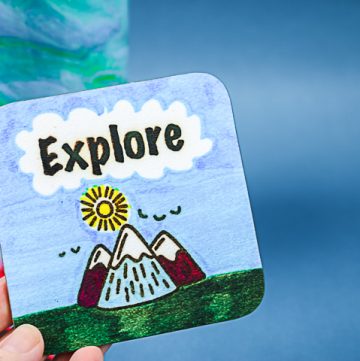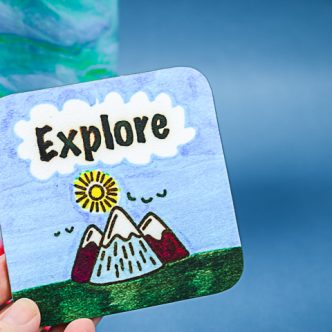 Sublimation Stamped Ink Coaster with Words
Add sublimation ink to a coaster with a stamp pad and this method.
Read More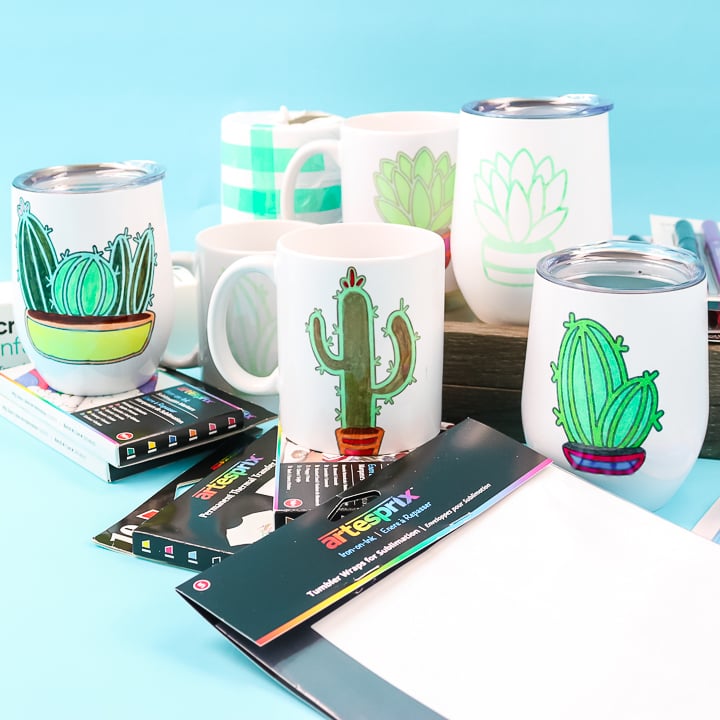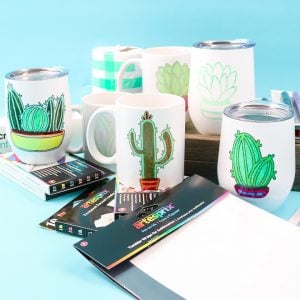 How to Do Sublimation on Mugs in an Oven
Use a small oven to add sublimated ink to mugs and tumblers with our technique and tips.
Read More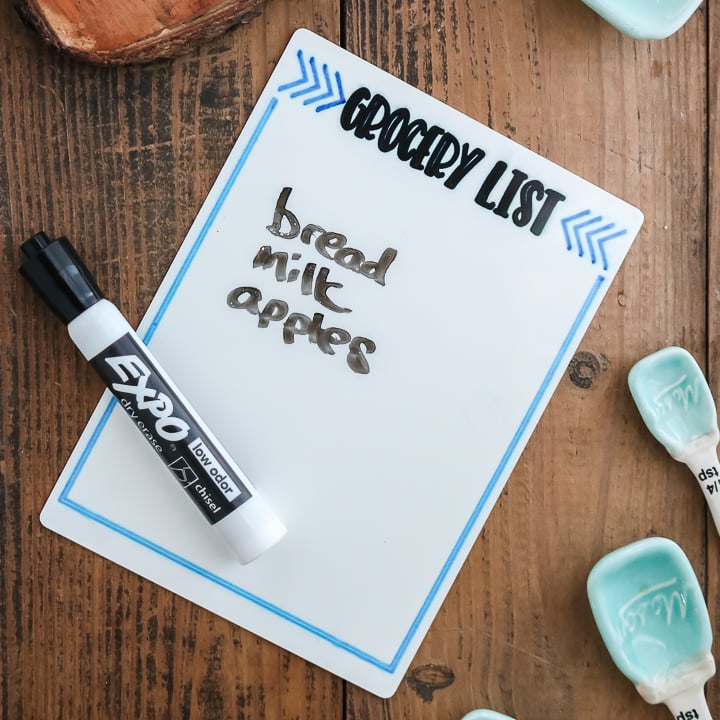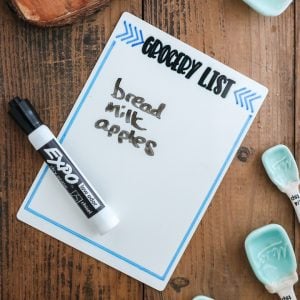 Grocery List Board with a Free Kitchen SVG
Make a dry erase grocery list board with sublimation markers and this organization SVG file.
Read More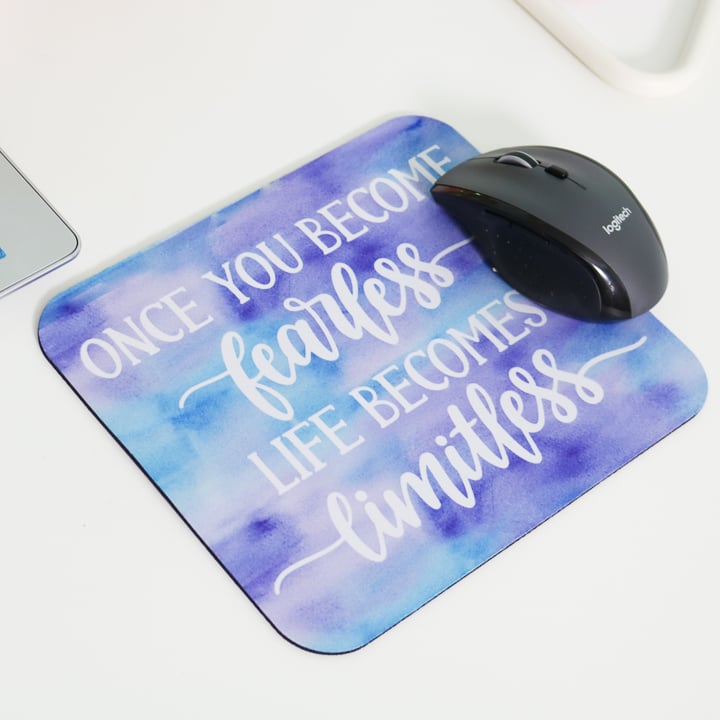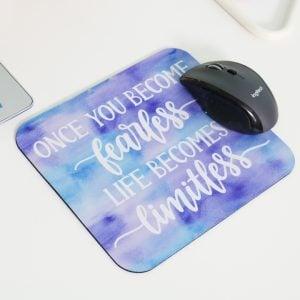 DIY Mouse Pad with Cricut Infusible Ink
This tutorial teaches you everything you need to make your DIY Mouse Pad! Made without cork and ready in just a few simple steps with Cricut Infusible Ink, you can transfer any design you'd like! This tutorial is super easy and requires just a handful of crafty materials that are usually super easy to find.
Read More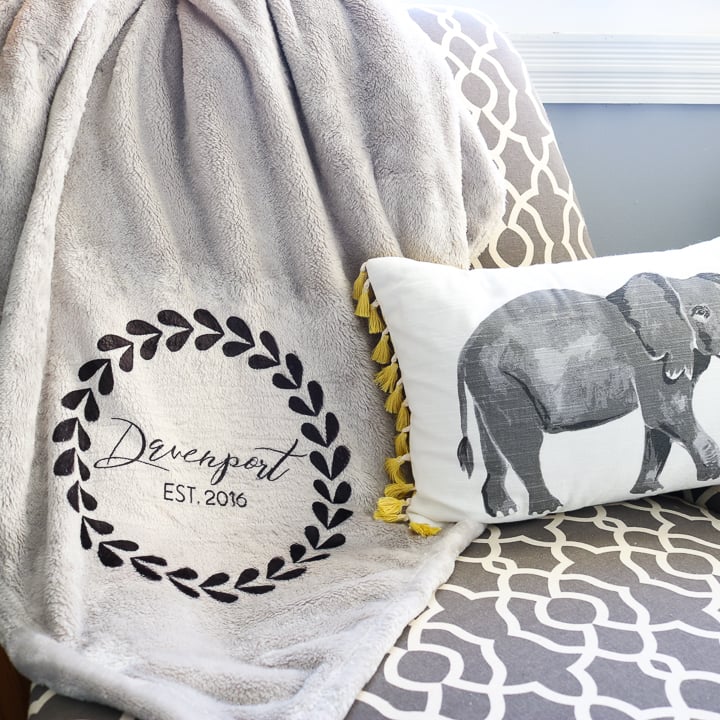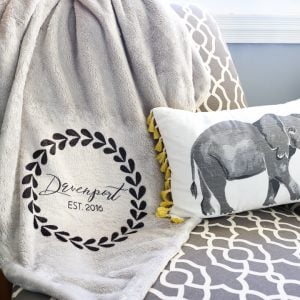 How to Make an Infusible Ink Blanket
Use the new Cricut Infusible Ink on a polyester blanket for a personalized gift idea.
Read More