What is HTV? Well, actually heat transfer vinyl is one of my favorite mediums to work with. It is a vinyl material with an adhesive on the back that is heat-activated. This means that when you heat it up it will stick to a variety of surfaces (even wood!) But what materials do you use it on? Which is the best type for your surface? Read on to find out!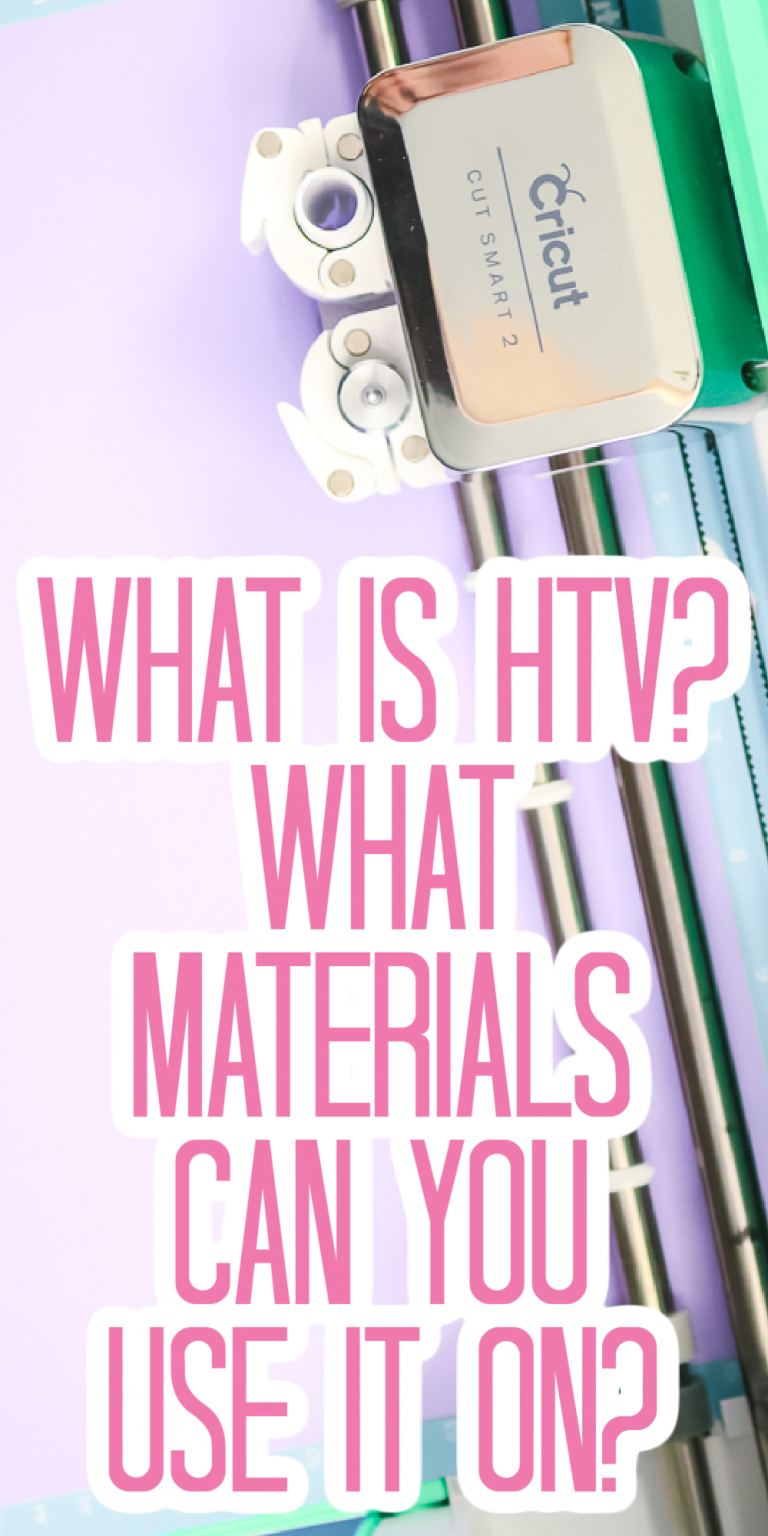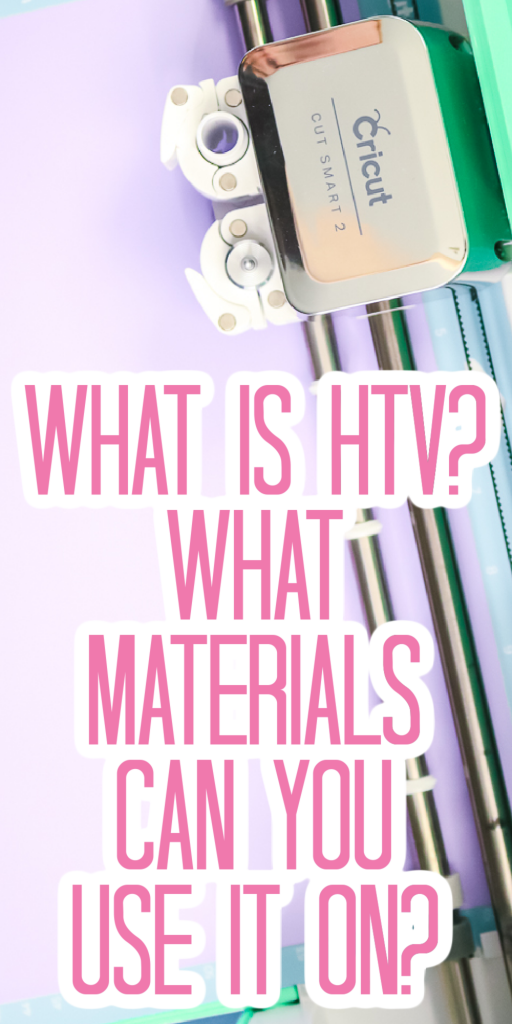 I recently spoke at Cricut Mountain Make-a-thon all about my love for the material and its uses. I thought I would share a bit of that talk with you here just in case you were not at the event. You will be surprised at all of the surfaces that you can use this material on. It is time to think outside of the t-shirt!
First, I want to encourage you not to get discouraged. Perhaps you have had a failure with heat transfer vinyl in the past and think you really can't use it successfully. I am here to tell you that you can! I was in the same boat a year ago but have turned into a huge fan of the material. What changed my mind? The Cricut EasyPress has made heat transfer vinyl projects super simple for me. You can see all about my experience with that machine here. Then read on to find out more about how to use iron-on products on a wide range of materials.
What is HTV?
First, what exactly is this material we are talking about? Iron-on or heat transfer vinyl (HTV) is a special material that can be added with heat to a variety of fabrics and other materials. New to iron-ons? With Cricut, you'll be amazed at how fun and easy it is to create custom T-shirts, accessories, décor, and more. You can see the full range of iron-on products from Cricut by clicking here. We will talk a bit more in-depth about each one below as well. There are other brands of course but I have had great luck with the Cricut brand so I am using it as an example here.
Which type of HTV is right for your material?
Now that you know what HTV is, maybe you are ready to dive in and use this material. But it is so confusing! What material do you buy for your material? Here is a simple chart to help you pick the right material for your craft project.


Having trouble reading the chart above? You can also print the HTV material use guide for free by signing up for the newsletter below. Just add in your information and the printable PDF will be sent directly to your inbox. Look for a box below with a picture of the sheet you would like to print. If you already get the newsletter, just add in your information again as you will not be signed up for anything further. Once you sign up, check your inbox and print your sheet!
Remember that this file is for personal use only. You can also contact me if you have any issues with your download.
For Use on Any Material
The following iron-on products from Cricut are good for any material:
These are super versatile and come in a huge variety of colors. You can add them to a variety of materials. You can also layer them up to three times to create unique designs that are all your own. Remember, however, that these do not have any stretch. We will get to materials that stretch in a few minutes. You will also want to hand wash any projects that you add foil to for maximum life.
Adding Sparkle
Add glitter and holographic sparkle to all materials except silk, nylon, and jersey mesh. These are the perfect way to add accents and a little something special. You will want to remember that holographic is not recommended for items that require frequent washing. Plus, you do not want to layer any other type on top of glitter.
SportFlex Iron-On
Need a little stretch with your iron-on? SportFlex is here! This is great for use on polyester and nylon fabrics. Think workout shirts, swimsuits, workout gear, yoga pants, leggings, maternity shirts, and more. Be sure to layer only with itself to maintain that stretch. It is currently in a wide variety of colors and is great for use anywhere you need that stretch. You can see a bit more about this product in my post all about it here.
Patterned Iron-On
Add style to your designs with a wide selection of patterned iron-on. This type of heat transfer vinyl can be added to cotton and cotton/poly blends. You do not want to layer on top of it, however. You can use the knock-out method to add in some colorful accents if you wish. In other words, knock out words from a shape and cut the words from a different type of iron-on. Then the two will not be layered when you go to add them to your shirt or other project.
Iron-On Designs
Iron-on designs are perfect for simple quick and easy projects and gifts. These designs are completely weeded and ready for application. You want to try these on 100% cotton, 100% polyester, and poly/cotton blends. With iron-on designs, you are able to get details that are just not possible with other iron-on products. Available in a wide variety of trendy designs so you can find one perfect for you. Plus, there are new releases regularly so keep an eye out for a design perfect for your project. You can also customize these with other types of iron-on. These are perfect for keeping on hand for quick and easy gift ideas! You can see more about using these designs in this post.
Projects to Make
So, as you can see, there is an iron-on product for just about any fabric. But did you know that you can branch beyond just fabric? Oh yes! Experiment with heat transfer vinyl on wood, paper, and so much more! Seriously the possibilities are endless with this material. Are you ready to jump in and make some projects? First, head to our start guide for the basics then try the links below!
And that is just the tip of the iceberg! We would love to see your heat transfer vinyl projects as well! Share them with us in our Facebook group here!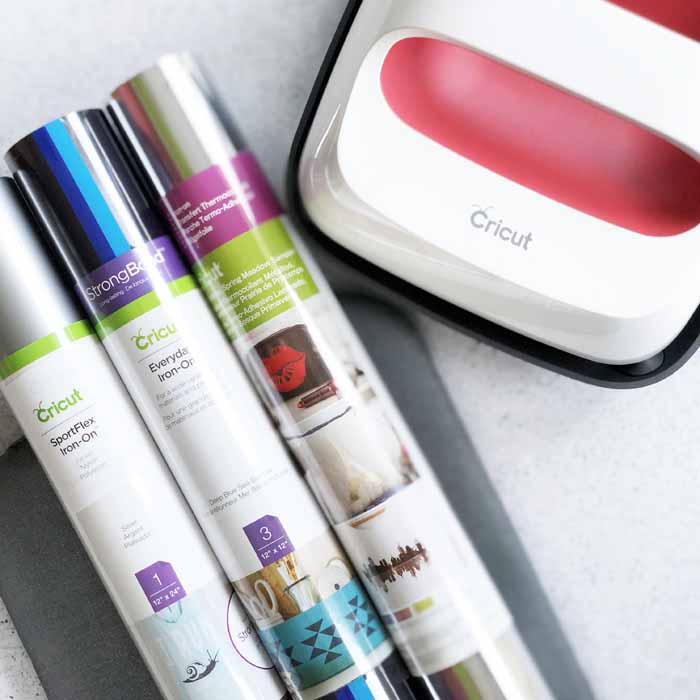 Now the only question is, how many iron-on projects can you make? Now that you know what is HTV, there are so many options out there for you! Be sure to download and print our easy reference sheet then order the materials for your first HTV project. You will be so glad you did!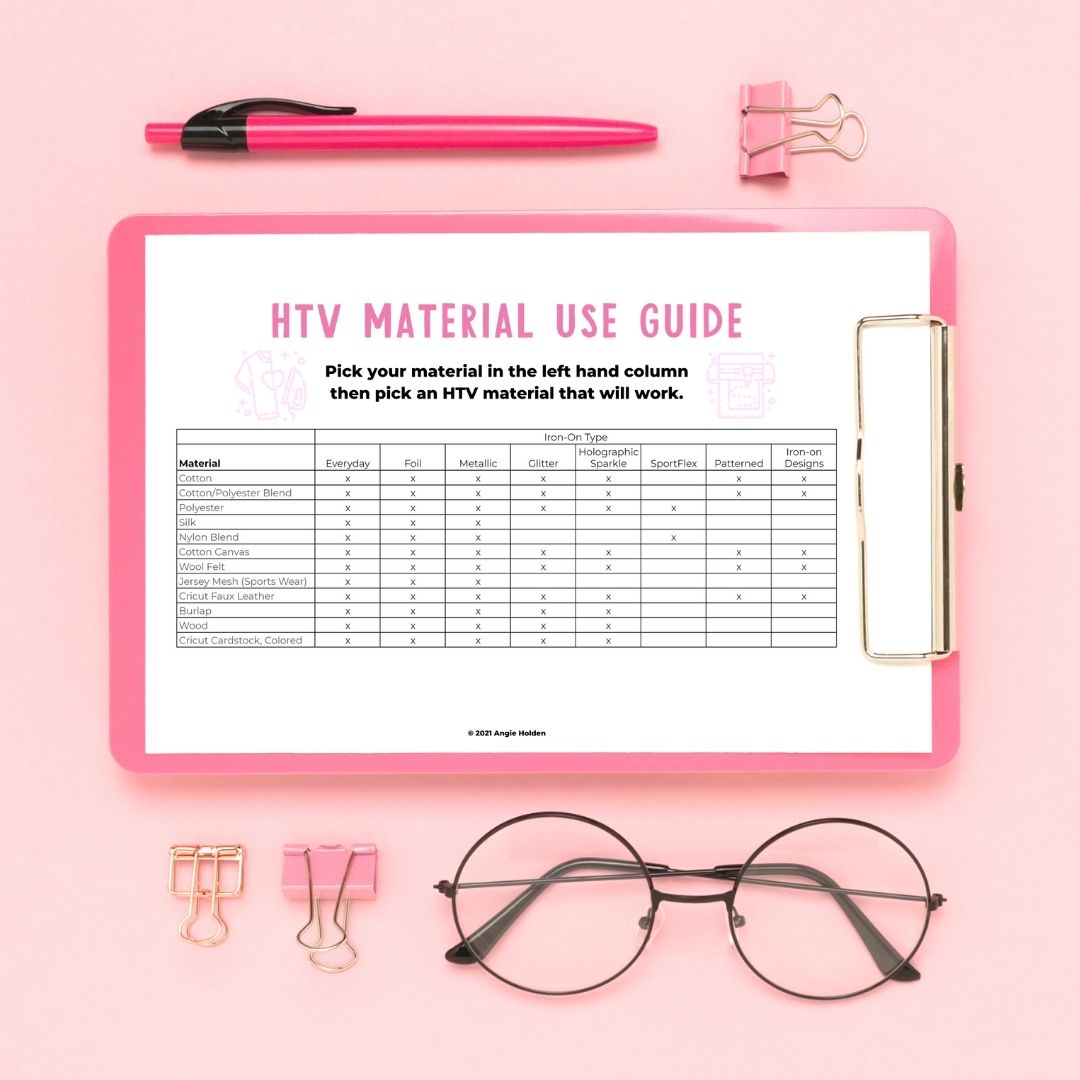 New to Cricut?
Sign up for our email list here to download the Beginner's Guide to Cricut Design Space for FREE today!
Sign up to get the guide emailed to you!