I thought I would do some experiments on adding heat transfer vinyl to hats and share the results with you. The process is fairly easy but what method is best for this process? We are experimenting with three different methods for adding heat transfer vinyl to hats and sharing our results below. You will be adding iron-on to hats for yourself and to give as gifts!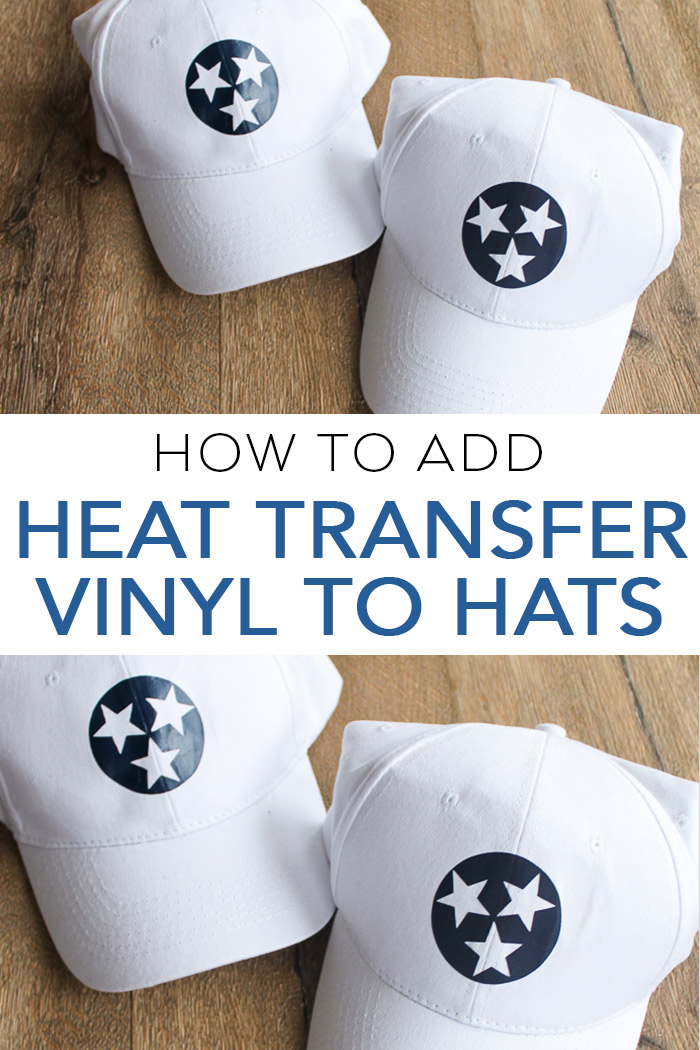 Some links below may be affiliate links which means that you do not pay anymore, however, a portion of your purchase will go to this site.
Adding Heat Transfer Vinyl to Hats Video
I thought this one would be best explained with a video so I made one below. You can watch me demonstrate the three methods as well as talk about the pros and cons of each.
Can't watch the video or missed some of the steps? No problem! Just follow along below.
Adding Iron-on Material to Hats
There are three ways to add material to the hats: heat press, EasyPress, and a mini iron. You can click here to see a comparison between a heat press and EasyPress if you don't know what those are. Also, the costs of each are in order so the heat press is the most expensive and the mini iron is the least expensive. I did the same design with all three and used the same basic hat for my experiments. The iron-on is from Cricut and the same in all cases.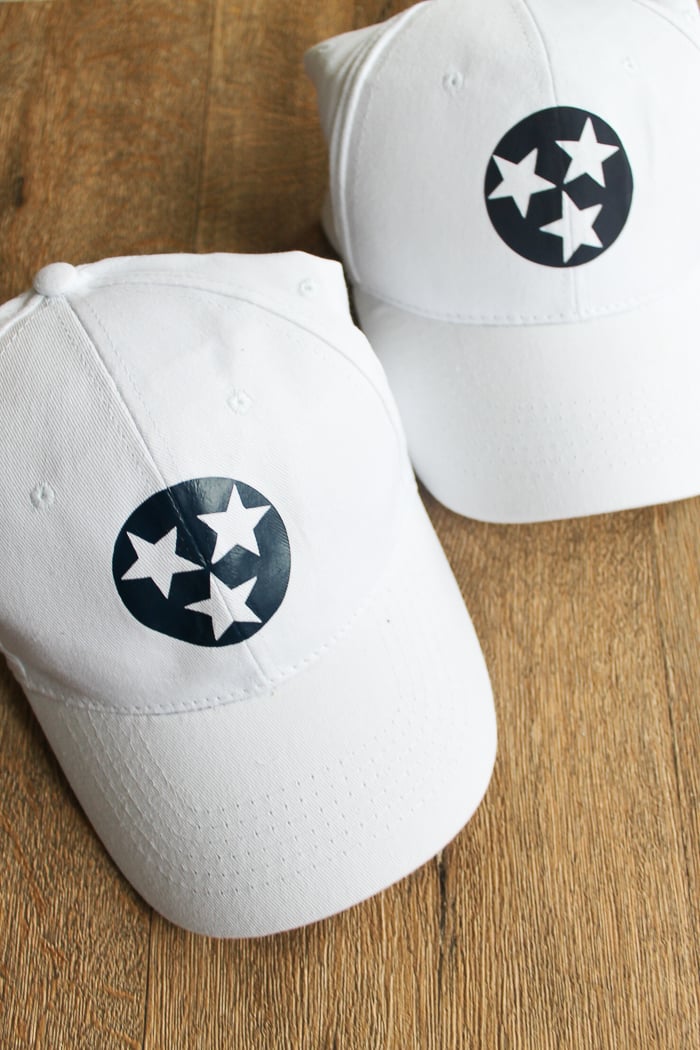 The heat press I used had a hat attachment and that made adding heat transfer vinyl to hats super simple. The changeover to the hat attachment is the longest part of that process. I then tried using the EasyPress in a variety of ways to get the iron-on onto the rounded surface. You can see that hat below and how it is messed up from the EasyPress trying to flatten the hat.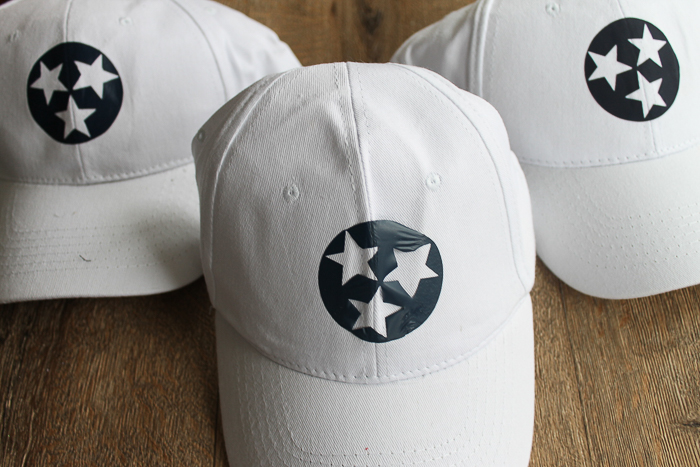 The mini-iron was a surprise as it works great! The results are comparable to the heat press and the iron is much less expensive. You can see the version I used here. It does take a bit longer but if you are only doing to do a few hats, this is definitely the way to go.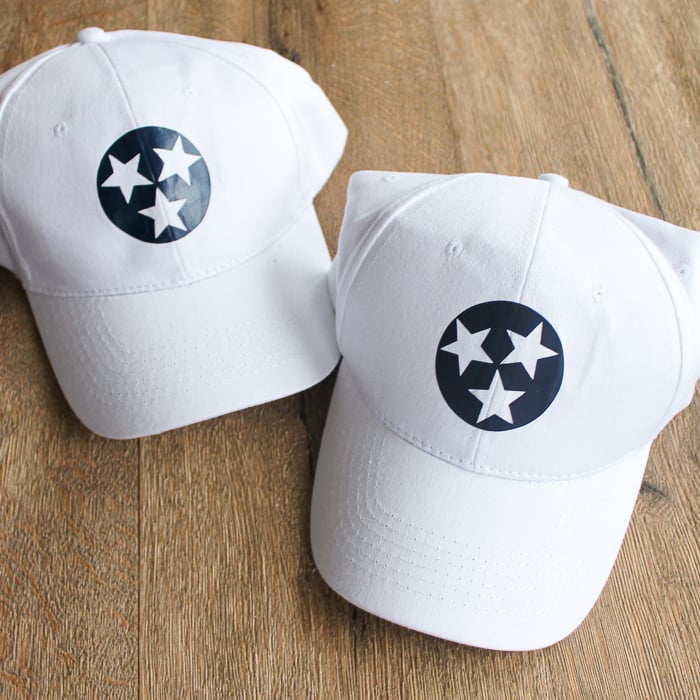 So, if you want to make some hats, I would recommend using either a heat press with a hat attachment or the mini iron. Both will get the job done but the mini iron will be less expensive and smaller to store. If you are going to do a bunch of hats, however, I would invest in a heat press. You can see more about the model of heat press I have by clicking here. Now, will you be adding heat transfer vinyl to hats?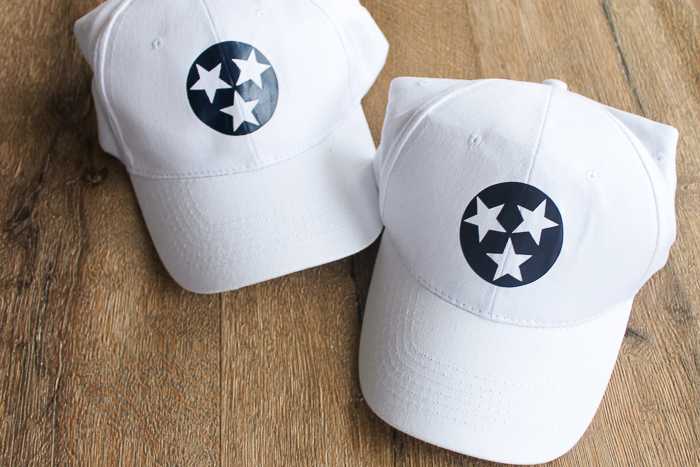 Love this post about adding heat transfer vinyl to hats and want more ideas? Try the links below.
New to Cricut?
Sign up for our email list to download the Beginner's Guide to Cricut Design Space for FREE today!
Sign up to get the guide emailed to you!