There have been tons of apothecary jars all over blogland recently. I just had to make one and show off my latest creation.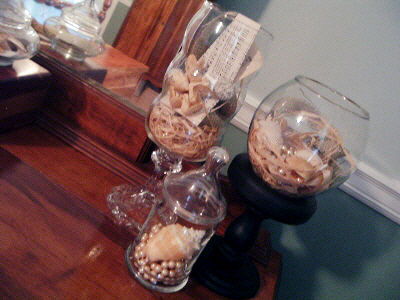 The small apothecary jars I found at the thrift store for $1 a piece! The largest I made out of these two pieces.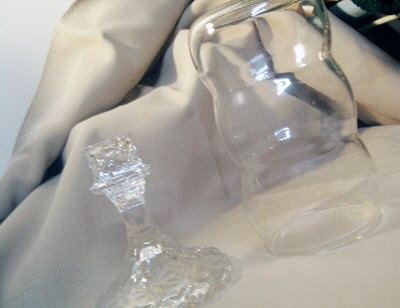 At $1 each — the price was right! Glue them together with a little E6000 and you have something fab! Please be sure not to touch them for 24 hours after applying the glue — trust me on this. Next to my newest creation is a 50 cent clearance globe on a black wooden stand. That stand was 50 cents and just look at it before….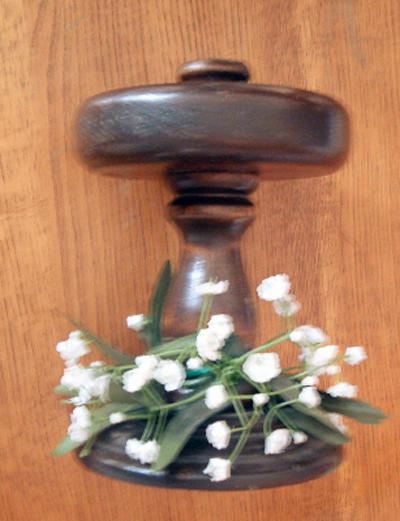 Yep — it needed a makeover! A little spray paint fixed it. And after the addition of some seashells, sheet music, and pearls — oh so pretty….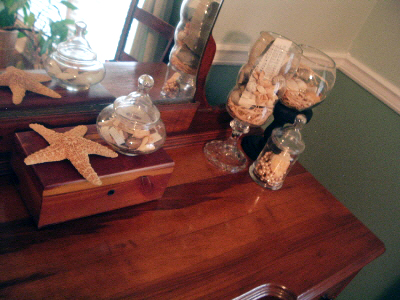 I just love this addition to my bedroom!
So have you made one yet? Please share the link if you have and show it off.