Today I thought I would show you how to make stickers with a Cricut as well as give you some project ideas. Making Cricut stickers is actually way easier than you probably think it is! Plus it is one of my favorite things to do with my Cricut machine. Need stickers for your planner? Just make some in minutes! Want to add some fun embellishments to a project? Put them on sticker paper to make the creating even easier. So many possibilities and so little time with Cricut sticker making!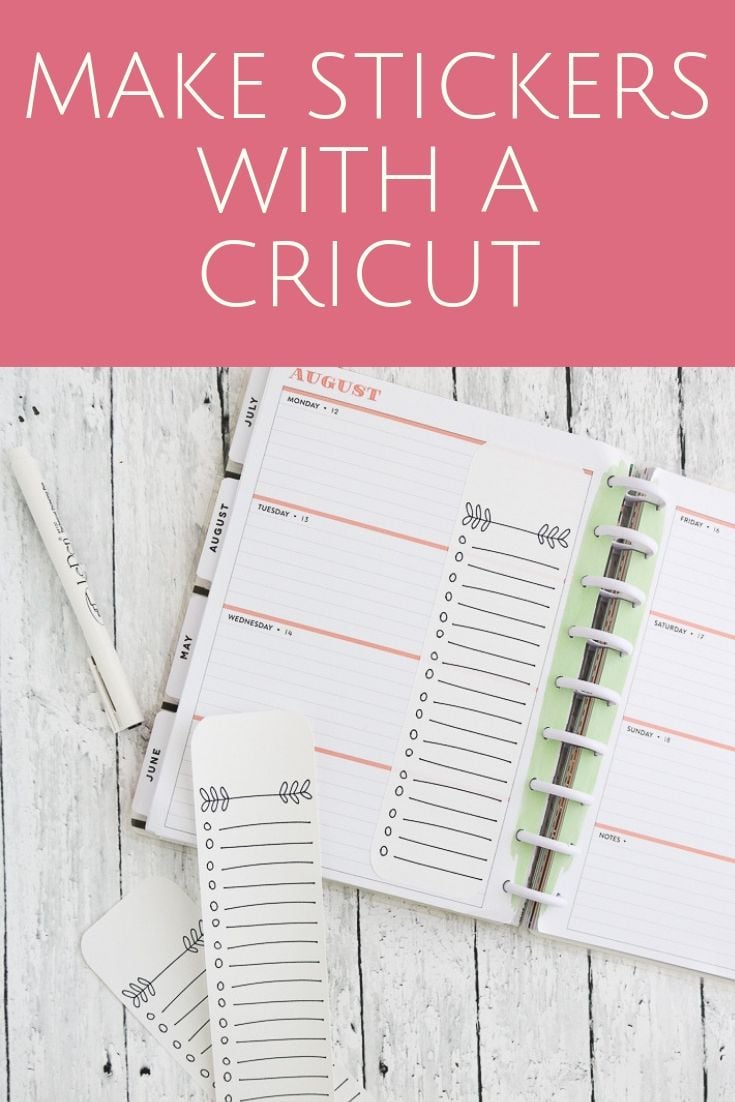 What sticker materials are best for Cricut machines?
First, you will need the right materials for your project. You will need a material with an adhesive backing to make Cricut stickers. But which is best? My two favorite sticker materials are:
The adhesive labels and printable sticker paper will be thicker and more like a traditional sticker. However, if you are looking for something a bit thinner to give the appearance of vinyl, the printable vinyl is the only way to go.
Don't want to print your stickers? You can cut out shapes from adhesive vinyl as well and use those as stickers wherever you like! Using vinyl on glass? Be sure to click here to see which Cricut vinyl to use on glass.
Which Cricut machines can make stickers?
You can make stickers with either the Cricut Explore series or the Cricut Maker. Stickers only use the fine point blade when cutting and this blade can go in any of the machines. You will also need a printer if you are going to make printed stickers!
How to Make Stickers with a Cricut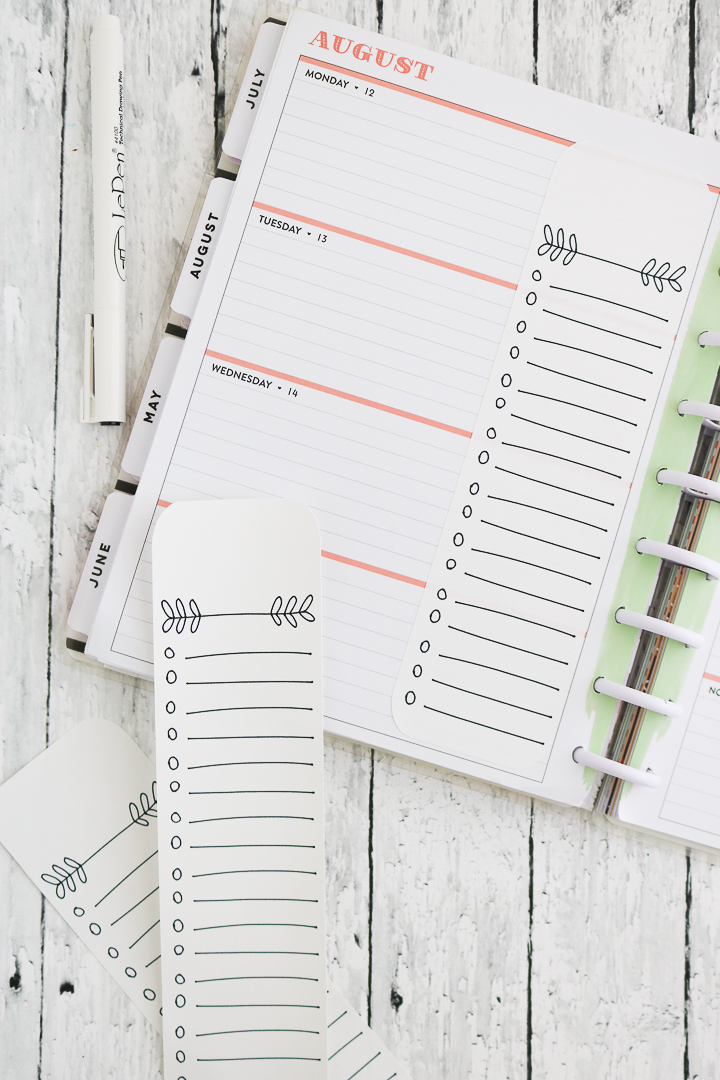 Now that you have your materials and your machine, it is time for some Cricut sticker making!
Cricut Stickers Video
Want to see the details in a quick video? Try watching below!
Want the cut file for the stickers in the video? You can find that on Pineapple Paper Company! If you can't watch the video, you can also follow along with our instructions!
Making Stickers on a Cricut
Pick your design and start making stickers following the instructions. Want more inspiration for something to make with this method? Keep reading because we have project ideas below as well.
Make your design in Cricut Design Space. You can upload a file or design something right in the software. For my example planner stickers shown in the image above, you can click here to access the design.
Resize the stickers to fit whatever size material you are using for your project. You will also want to make sure your components are either "cut" lines or "print" objects before continuing. You can see more about using print then cut for this project here. I also use the draw then cut function for making stickers with a Cricut. You can see more about how to do that here.
Then click "make it".
If you are using print then cut, the software will walk you through printing your project before cutting.
For cutting Cricut stickers, you will need to pick the material you are using from the list. For the Cricut Explore series, this means moving your dial to custom. You need to pick the right material as this will give you a "kiss cut" meaning that the blade will not cut through your backing. This will leave you with a sheet of stickers once the cutting is complete.
That is it! Cricut sticker making is actually pretty easy once you know the basics of this technique.
Projects with Cricut Stickers to Try
Now that you know how to make stickers with a Cricut, you might want some inspiration to give a few projects a try! Just follow the links below for tons of project ideas as well as files to use when making stickers with a Cricut.
You can also try our free SVG files to import and add to your Cricut stickers!
Love this post on Cricut sticker making and want more ideas? Try the links below!
New to Cricut?
Sign up for our email list here to download the Beginner's Guide to Cricut Design Space for FREE today!
Sign up to get the guide emailed to you!