An old bottle with a great old vintage label….is there anything better? Want to turn your cast-off bottles and jars into treasures? Create your own DIY vintage labels in a few minutes with scrapbook papers and stamps. Ready to see how? Oh and maybe to swoon over the awesomeness that you will see when it comes to this paper. If you love all things farmhouse, these labels are definitely for you!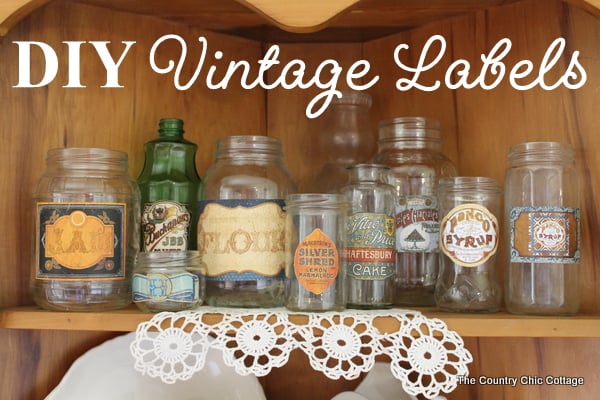 Some links below may be affiliate links which means that you do not pay anymore, however, a small commission will go to this site.
DIY Vintage Labels
I gathered up my stamps and scrapbook paper. The paper is from Weekend Market Collection by Bo Bunny
.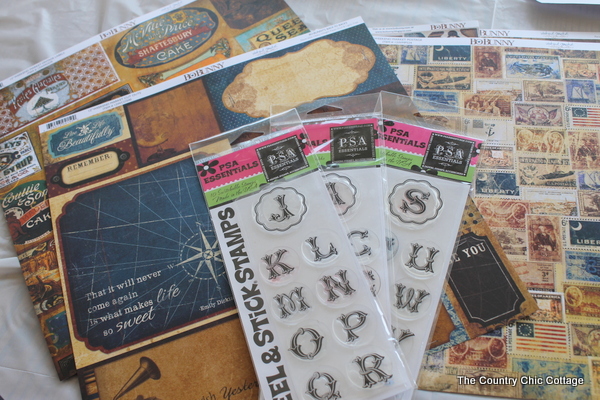 The labels came out of sheets like the following one. It is absolutely swoon-worthy.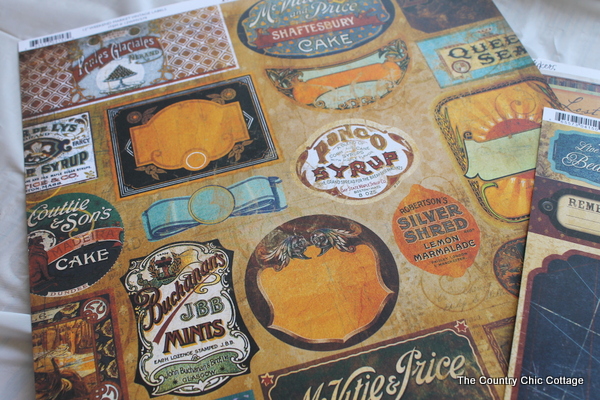 But before we make labels, just look at a few more sheets of paper in the collection.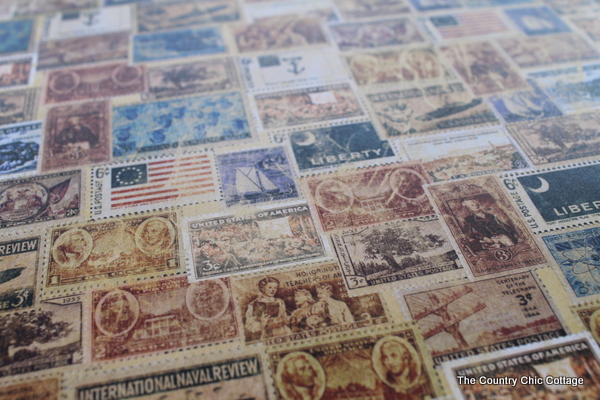 This one with the rulers had my heart racing! Gorgeous! I can see an entire tabletop with these sheets of paper mod podged to it. You can actually see what I did with this sheet here.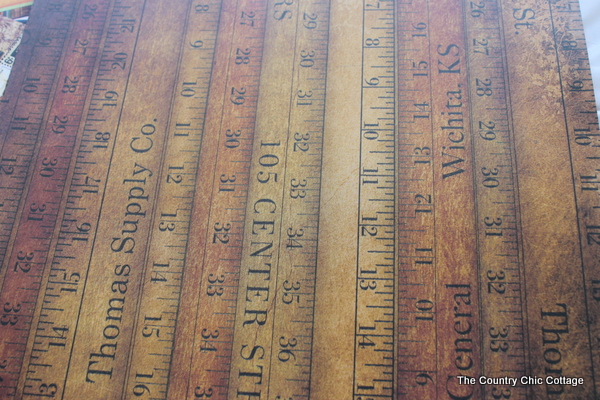 But back to our labels. I cut out various labels from the Bo Bunny papers.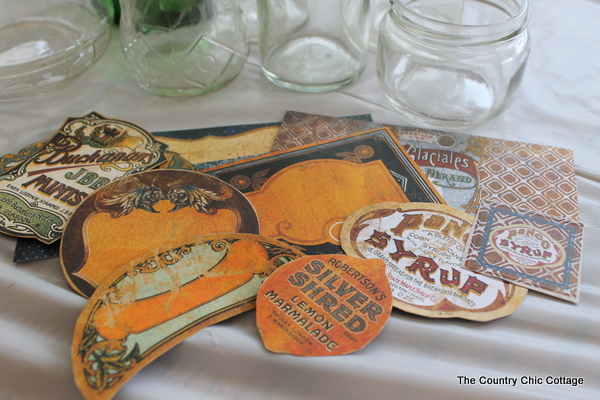 I gathered various jars and bottles. Some are vintage but others are from pickles, pimentos, or anything else we are eating out of glass containers.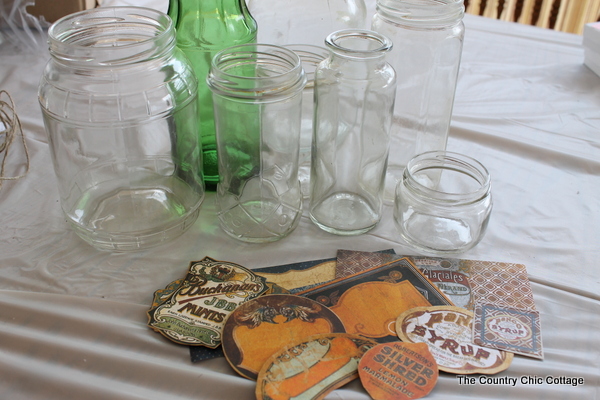 Just apply mod podge to the back of your DIY label and adhere it to the jar.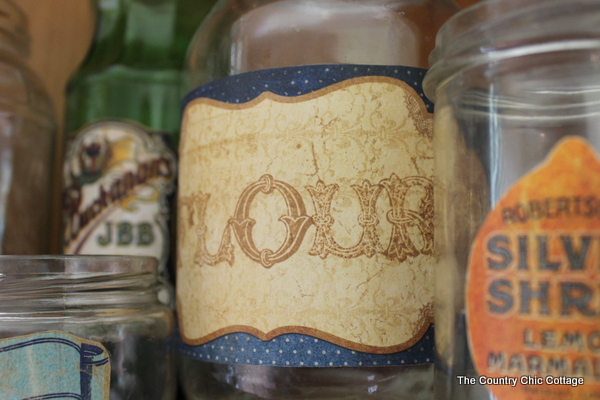 Some of the labels were blank, so I added words with my letter stamps.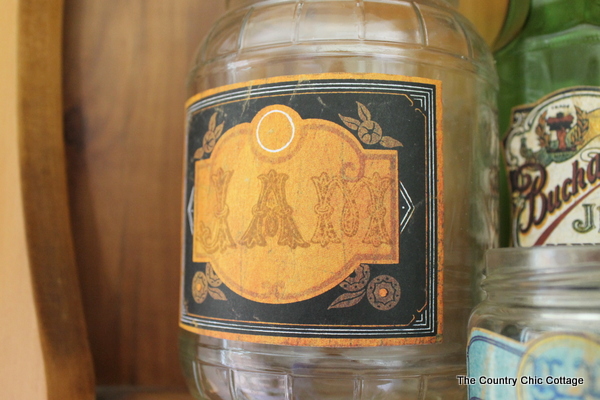 Or just my initial on a mini label.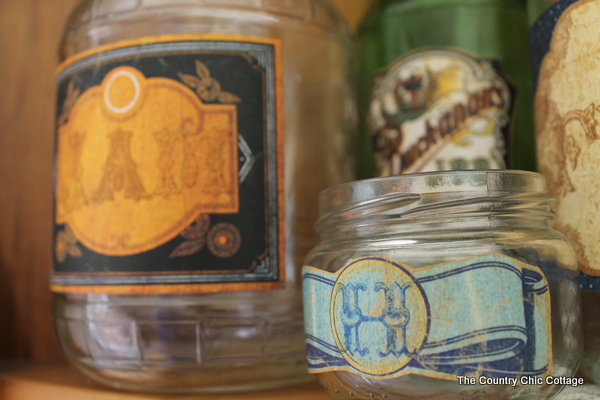 Other ones just needed put on the jars as is.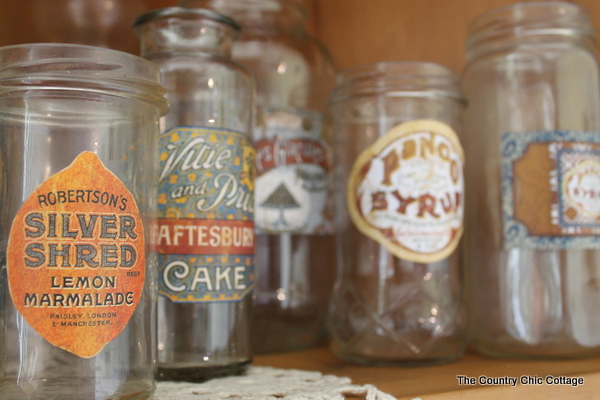 There is such a wide variety on the papers that it was easy to fill an entire shelf with goodies.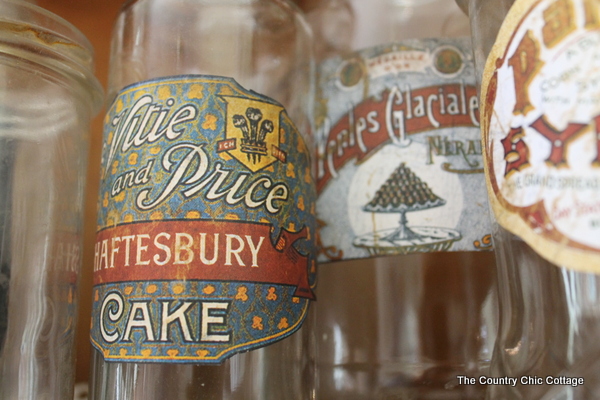 This project is truly trash to treasure.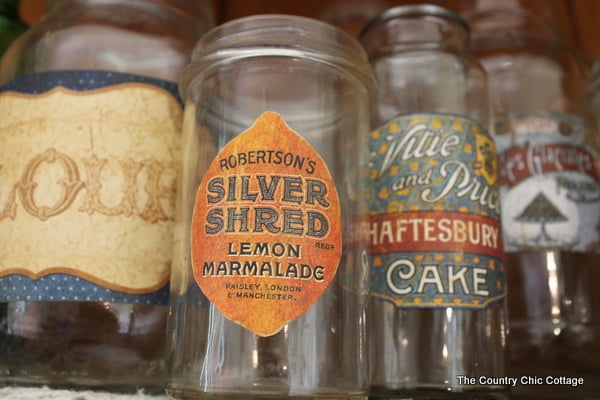 All of the jars found a home on the top shelf of this vintage cabinet. Of course, they do not all have to be grouped together, but they do make a nice statement in my foyer.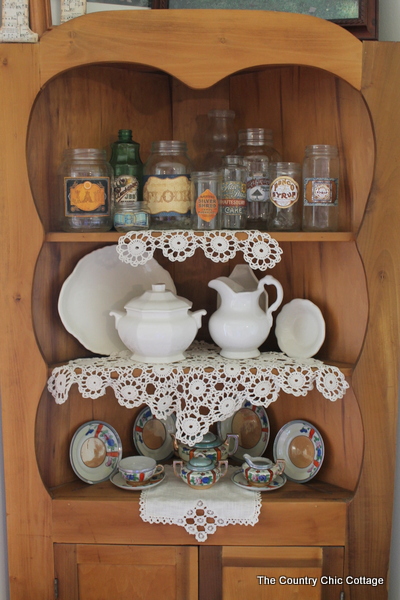 You can also click here to see how to make more vintage labels below. Between these DIY vintage labels and the ones below, your entire home will be filled with amazing vintage bottles and jars!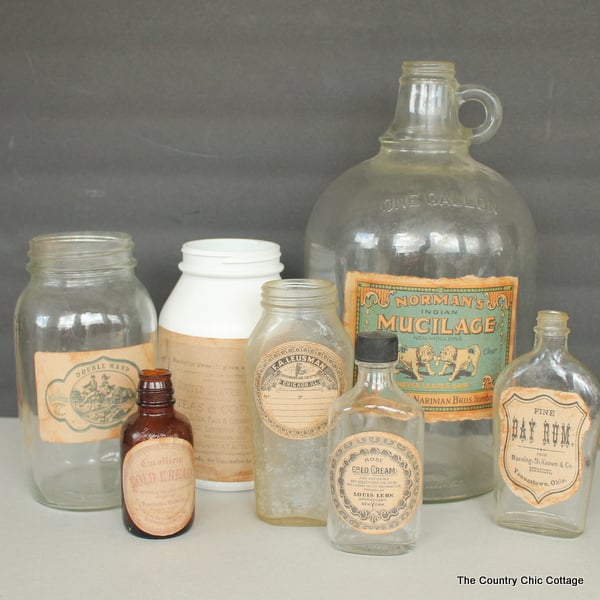 So, will you make some of these DIY vintage labels for your home? I can't wait to see what you come up with!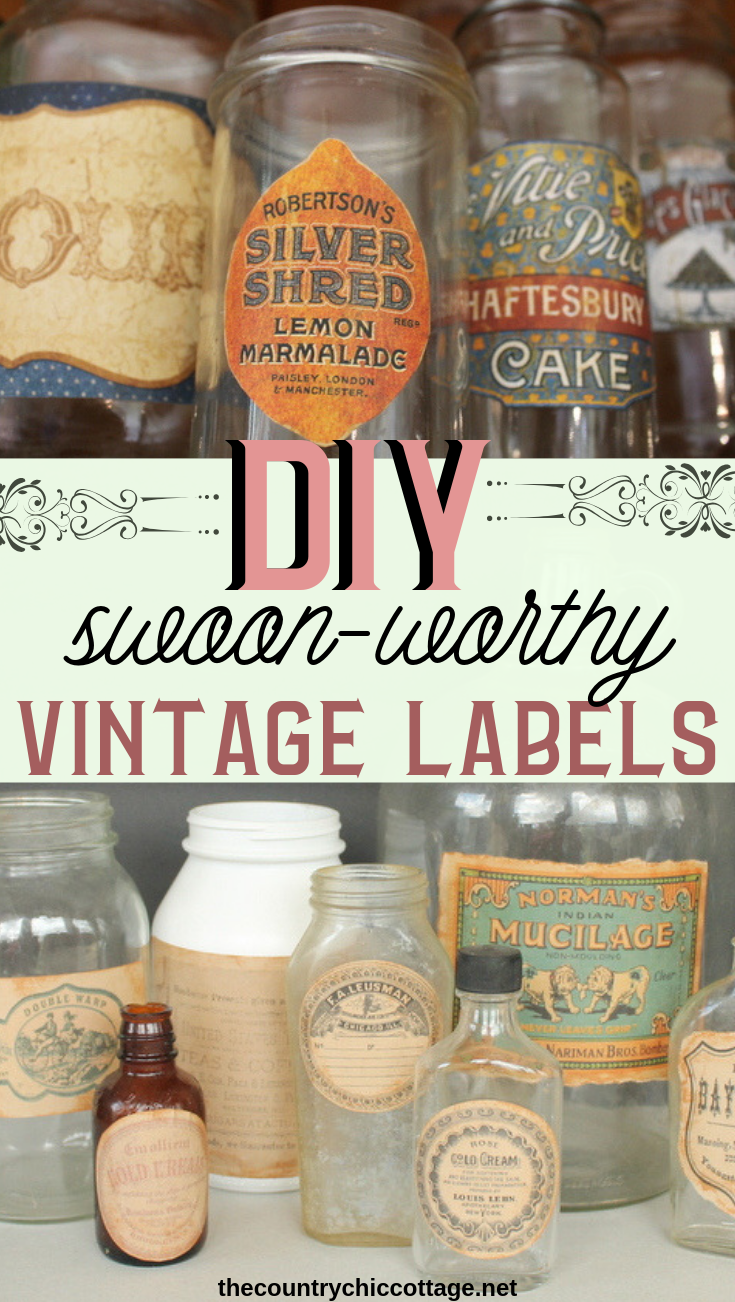 Love this idea for making vintage labels and want more ideas? Try the links below!