Y'all this bath salts homemade gift idea will be the hit of any holiday party. The best part is they are both inexpensive and easy to make! It doesn't get much better than that! Whip up a large batch and keep these mason jar gifts on hand during the holidays. You never know when someone may stop by bearing gifts!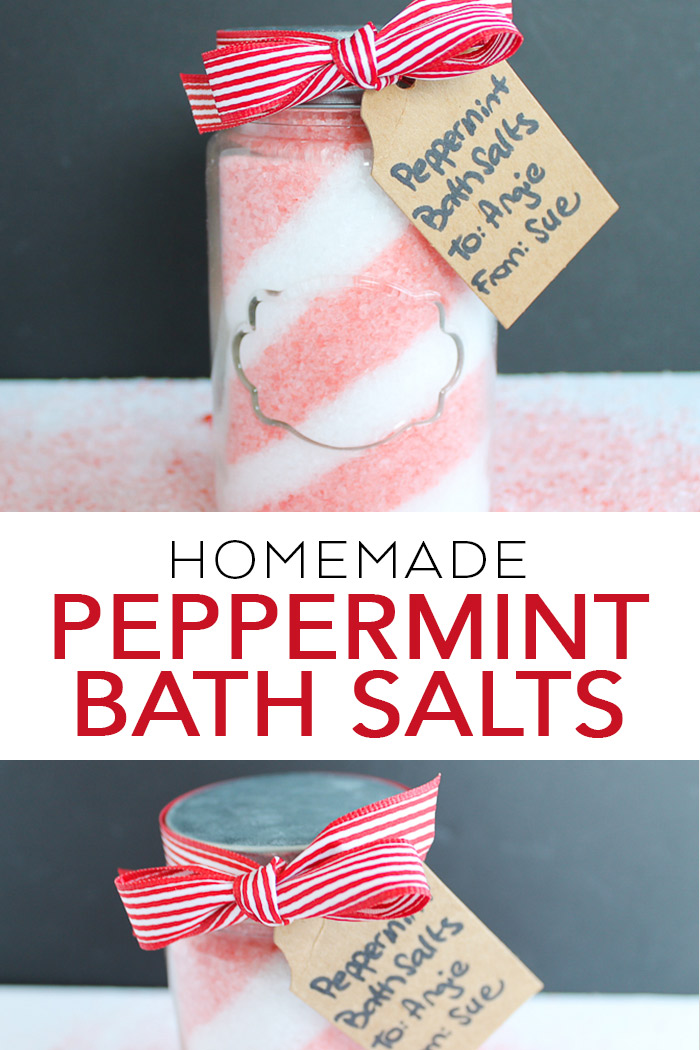 Supplies to make this bath salts homemade gift idea:
2 cups Epsom Salt
2 tbsp. baking soda
8 drops peppermint essential oil
9 drops red food coloring
Mason jar (pint size)
Ribbon
Gift Tag
Marker
Video Tutorial
Want to see a video on how to mix up this bath salts homemade gift idea? Just watch below.
Can't watch the video or missed some of the steps? Just follow along with the step by step instructions below.
Bath Salts Homemade Recipe
Mix one cup of Epsom salt with one tablespoon baking soda.
Then drop in 4 drops of peppermint essential oils.
Mix well.
Add red coloring if desired.
Peppermint Bath Salts Gift Idea
Mix up one batch of the recipe above and leave it white. Mix up the second batch and tint it red/pink. Then layer those in a mason jar. Tilt the mason jar on its side while layering to get the candy cane look. Press down with the back of your spoon occasionally as layering.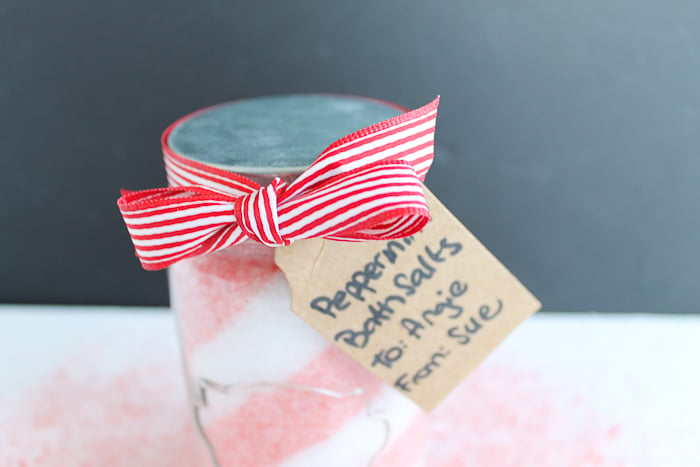 Then just add your lid and tie on a tag with a ribbon. Your bath salts homemade gift idea is ready!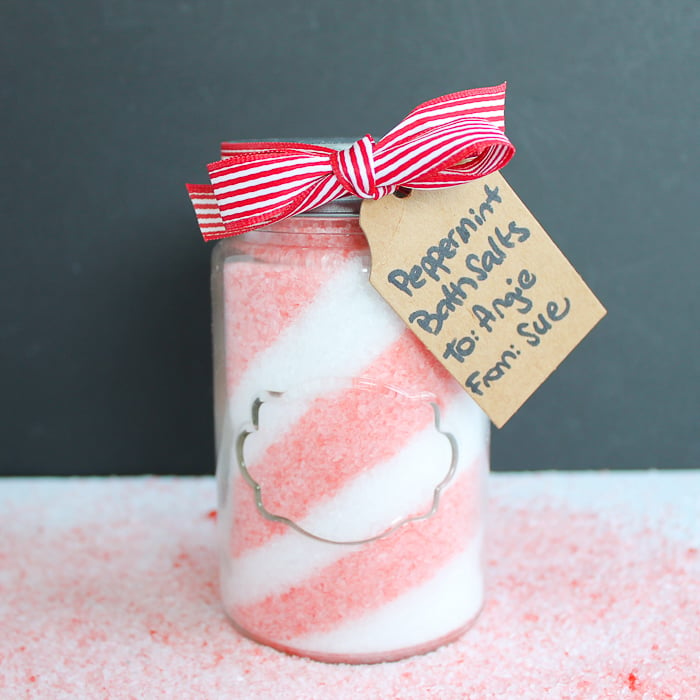 Can you believe how easy this one is and how stinking cute? I am in love with this idea!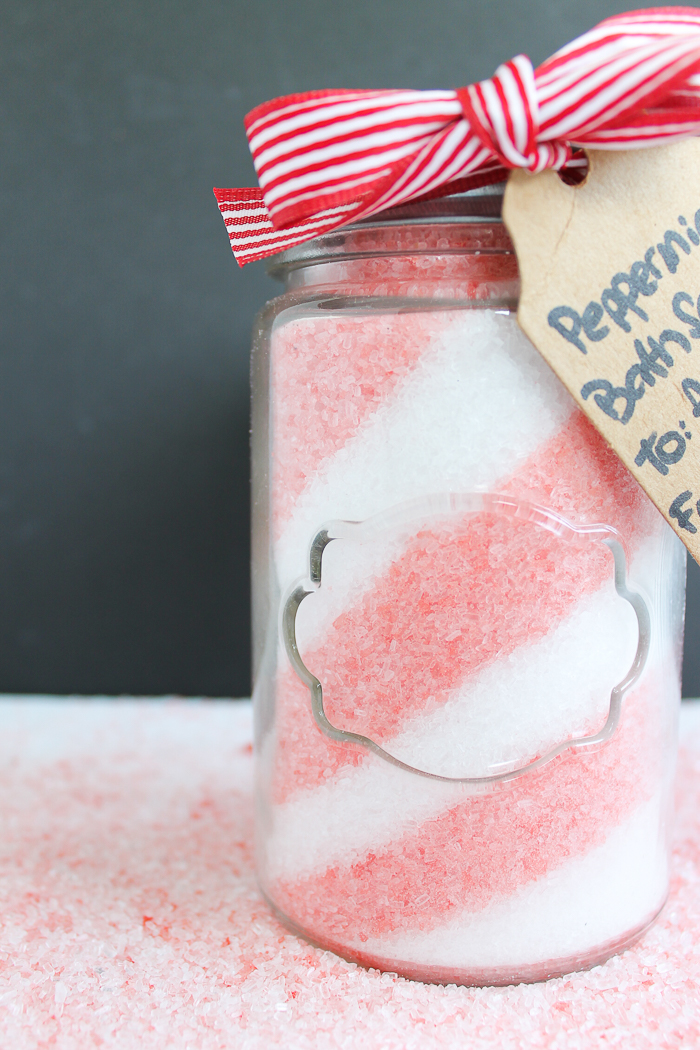 You will want to stock up on ingredients and mason jars because everyone on your list will want this cutie!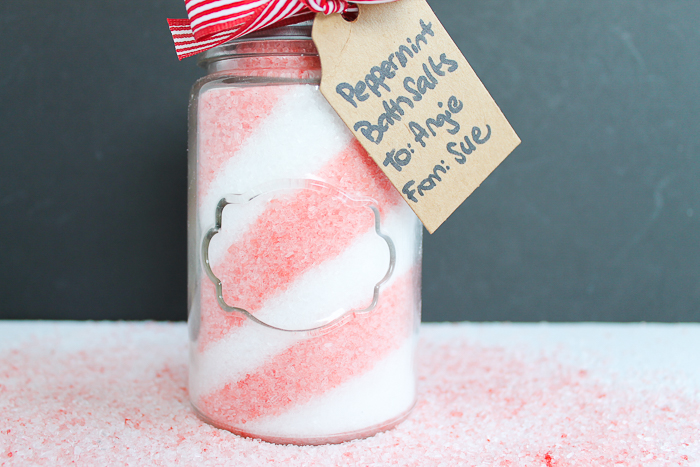 Who will you make this bath salts homemade gift idea for? The answer is …. everyone!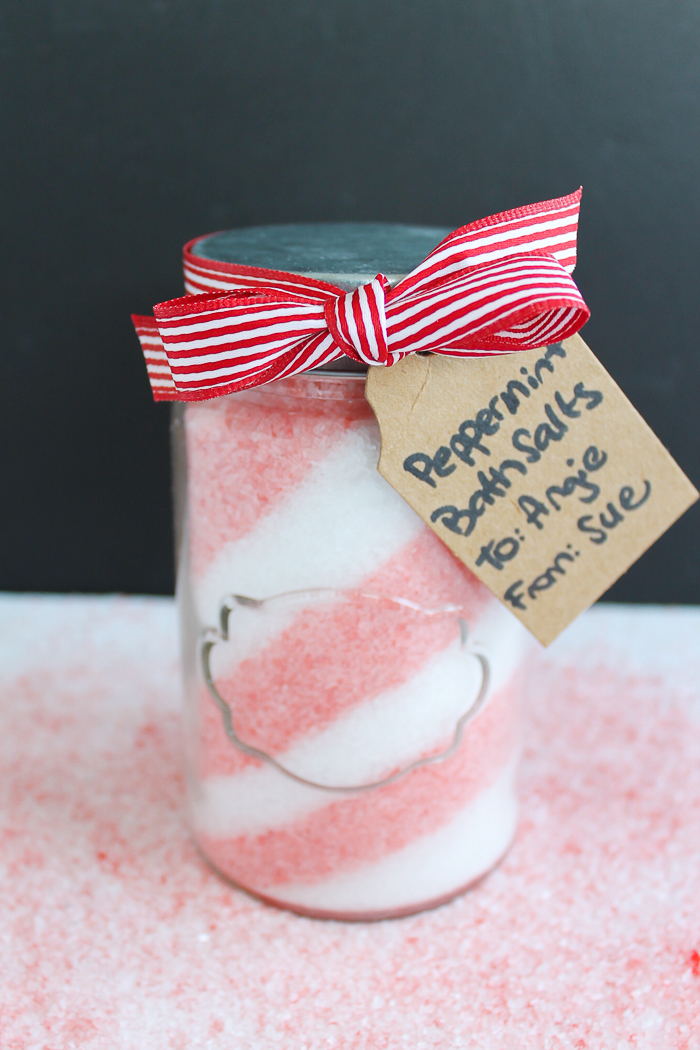 Love this bath salts homemade gift idea and need more ideas? Try the links below!
A Year of Jar Crafts
Sign up for our email list to get a FREE book with an entire year of jar crafts! 12 months, 12 crafts, tons of fun!