Bout time I let y'all in on our secret hideaway.  We have a little cabin on the Tennessee river.  Just call it the most relaxing get away spot EVER!  I have decided to do a few projects to "beachify" our cabin.  (Hmm…is beachify a word??)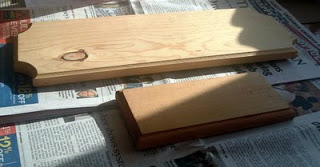 And yes I was up at 7 am on a Saturday painting signs and the sun was beating in like you would not believe!
I painted them in white first.  Then used a very dry brush to add on some blue and turquoise.  I freehanded the words…yes freehanded…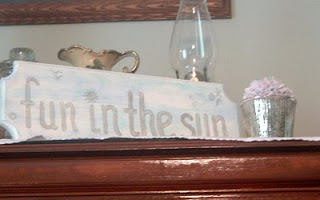 This one I even added some beachy stamps in gray.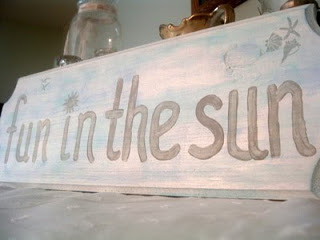 So whattya think?  Wanna visit the beach?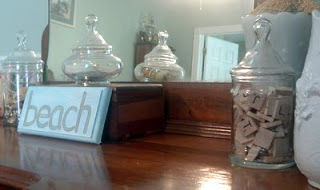 These will be making the trip to the cabin very soon…please turn your head while I jump up and down in anticipation.
Weekly Newsletter
Subscribe to get our latest content by email every week!