It is that time of year. We all start thinking about cleaning and organizing our homes. I have a list of the best cleaning and organizing books and courses to get you started on your journey. Well yes, they are the best in my opinion but I think you will be happy with them as well!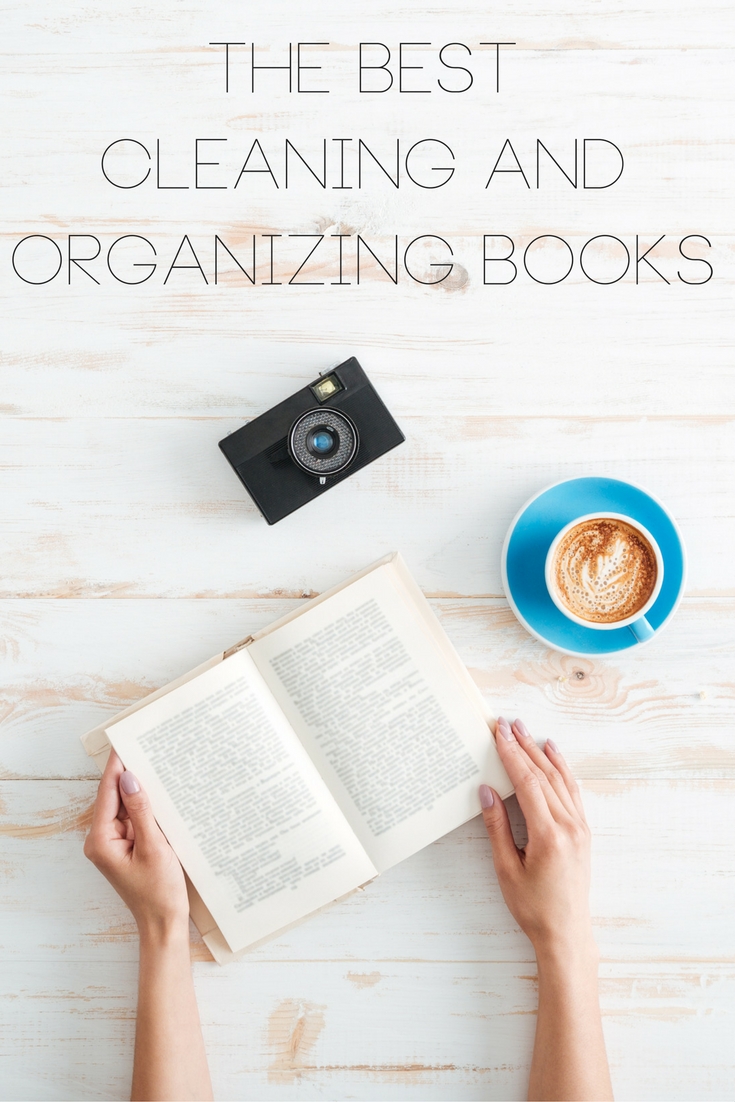 The Organized Home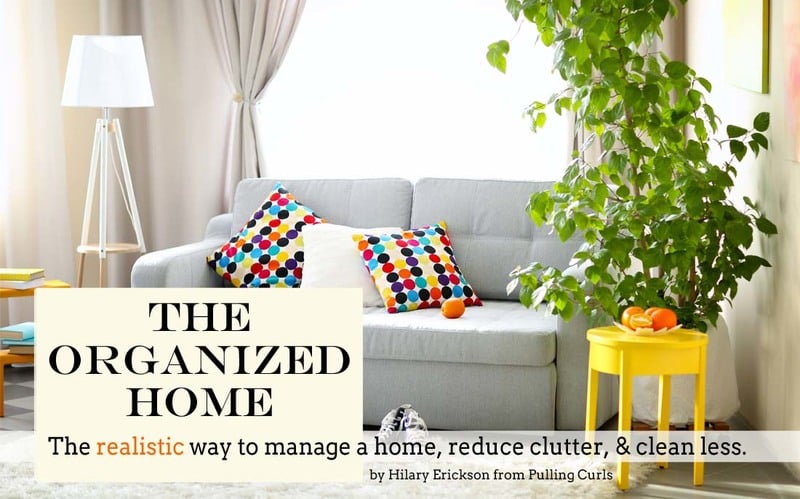 Do images on Pinterest stress you out because they seem more like a fairy tale?
Don't fall into that pretty and perfect trap. You can get clutter-free and organized without living a fairy tale life. No one knows this better than my friend Hilary! She has an entire course for sale that is dedicated to real-life organization ideas. I love that her approach works for any family with any budget. You can click here to check out her course and judge for yourself!
My favorite part of this course is that Hilary strives to make your home easier to clean-up, so it takes minutes, instead of hours. Who couldn't use more time and less cleaning? Plus the system can make your house look fairly put together most times of the day. Just click here for this course!
Declutter Your Digital Life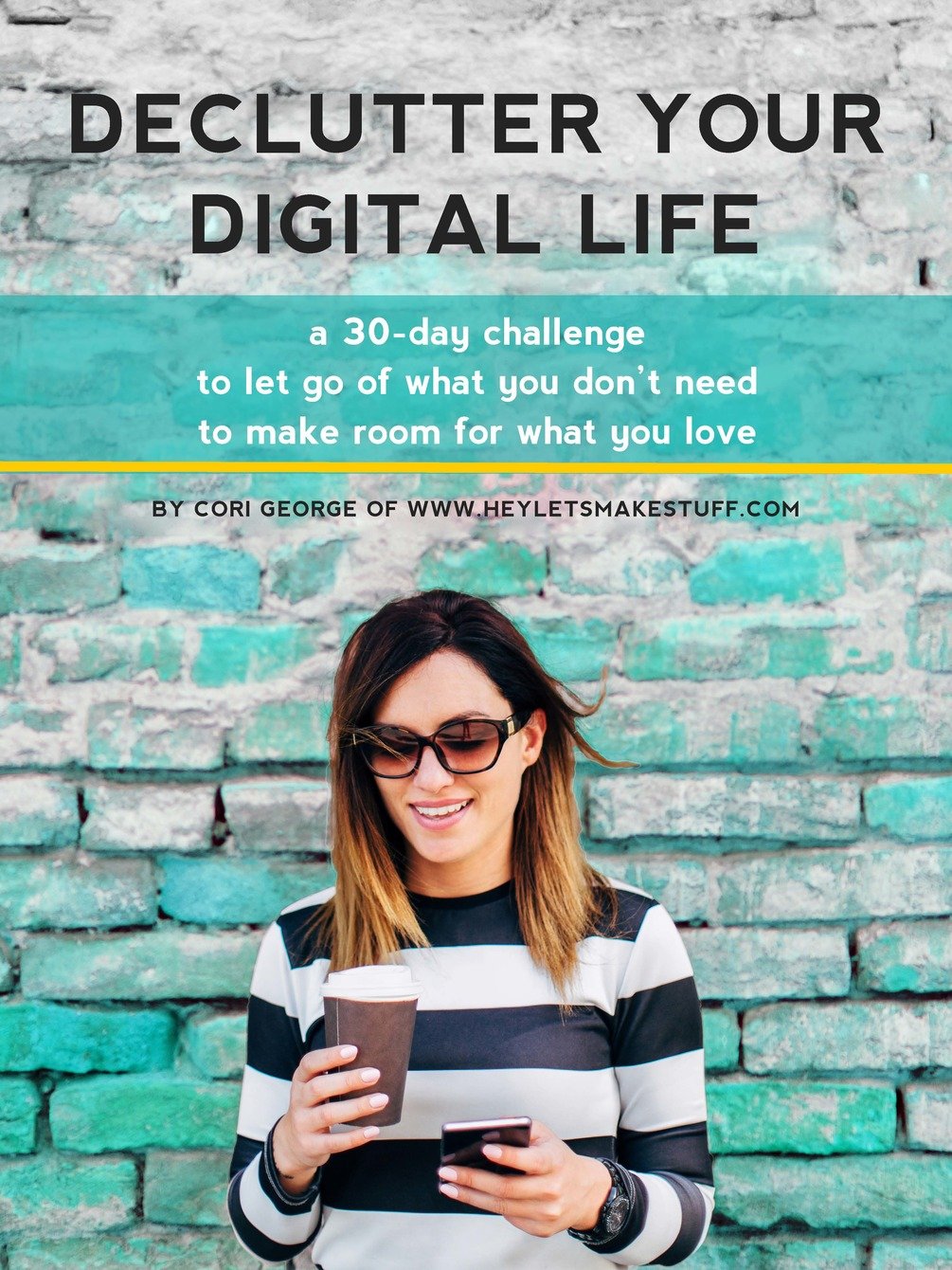 Your digital life needs to be cleaned just like your home. I love a bite sized approach to anything so this 30-day challenge is just perfect! If you are overwhelmed by computer files and your email inbox, you will want to click here to see more about the book.
There are 30 different exercises to help you get rid of the digital clutter in your life and organize what's left. From purging your digital devices to organizing your documents to taking a tech-free day each week, you are going to let go of things to make room for the things you love.
Bite Size Organize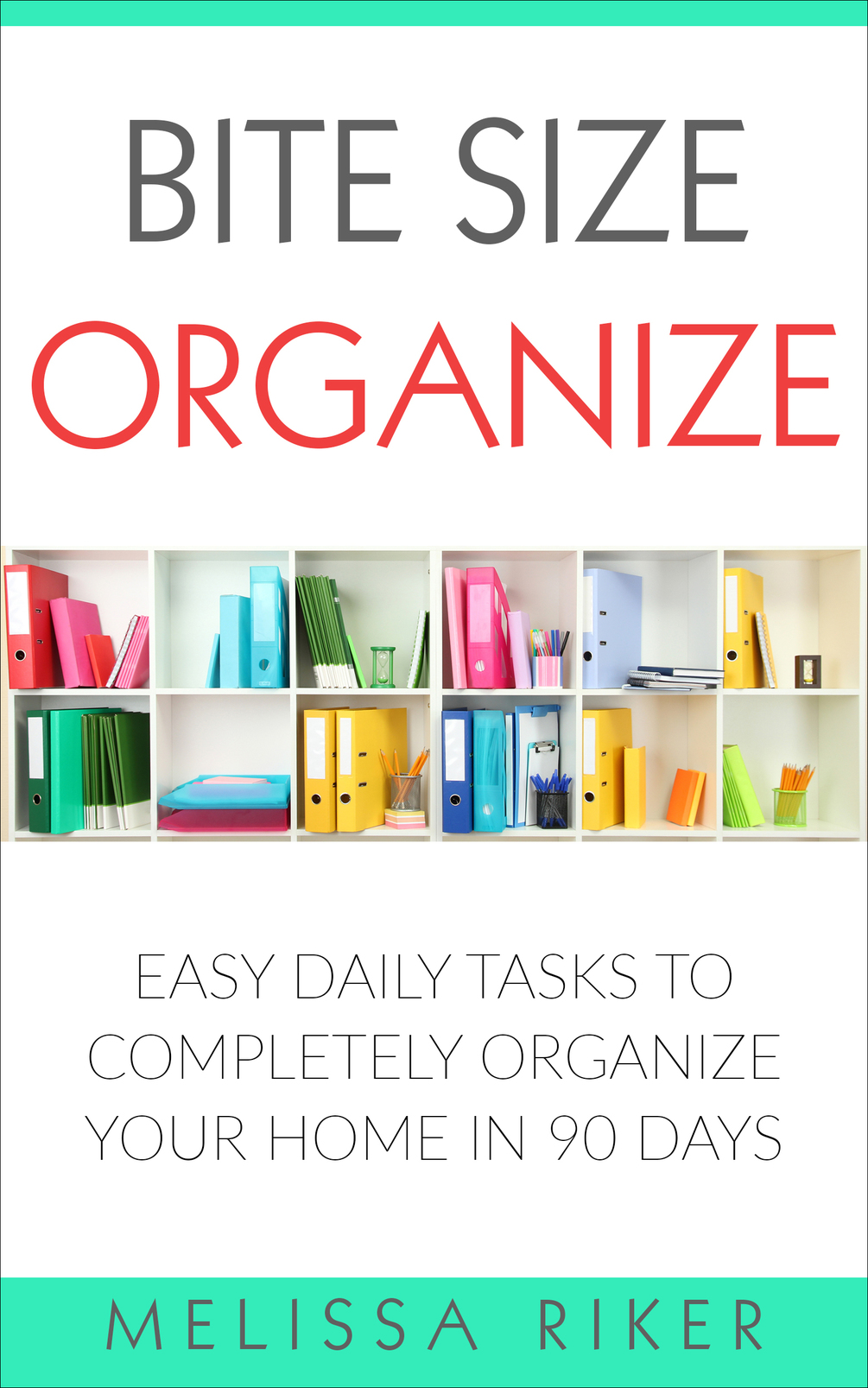 I said I love the bite-sized approach to organization and my friend Melissa just released a book tackling your entire home in 90 days! Bite Size Organize breaks down the monumental task of organizing your home into 90 days of small actions, most of which take under 30 minutes. It's a step by step blueprint to overhaul your life and your home. Imagine 90 days of cleaning, purging, organizing and starting new habits until being organized becomes a part of your everyday life and routine! Sounds great right? You can click here to see more about the book!
Along the way, you even set up a home binder AND learn to use it effectively-with over 25 printables included in the ebook. You'll be amazed at the difference it can make in your life! I can't recommend this one enough!
The Cleaning Ninja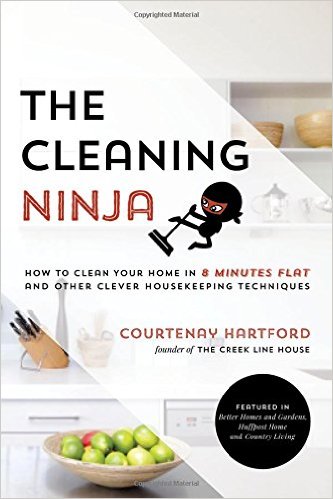 I couldn't have a post about cleaning and organizing books without this one. The funny and savvy Courtenay Hartford takes readers on a journey to work smarter, not harder, and get back to the real-life living they'd rather be doing. Unlike stuffy cleaning books, Courtenay shows readers how to speed clean their homes with clever shortcuts and innovative cleaning techniques, intertwined with her hilarious, down-to-earth banter. Cleaning in just 8 minutes? Yes please!
Get your home the sparkly clean you've only dreamed about incredibly fast! Make your life easier with tips and tricks and deep cleaning checklists, as well as learn which steps in your laundry routine you can skip to make laundry so much faster. Tackle your toughest cleaning jobs in the dirtiest of rooms with quick, helpful and realistic tips in this fun and easy-to-read guide.
Click here to see the book on Amazon and get started cleaning your home….FAST!
All-Natural Cleaning Guide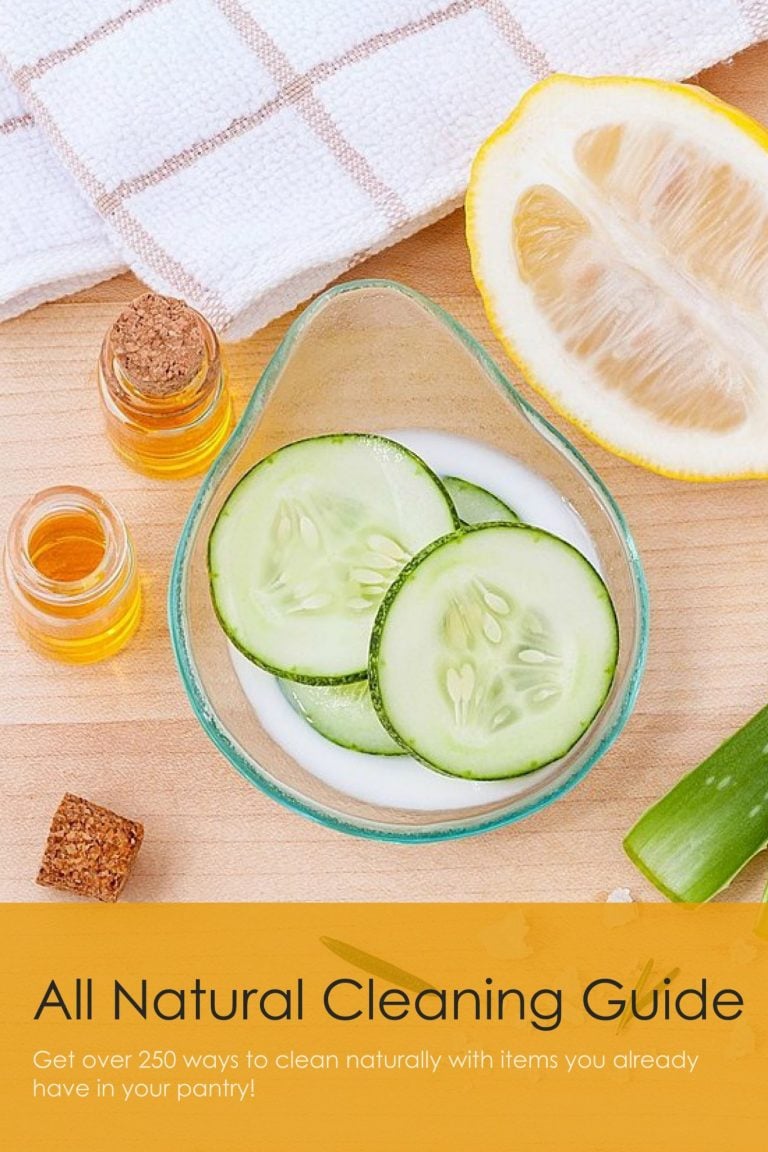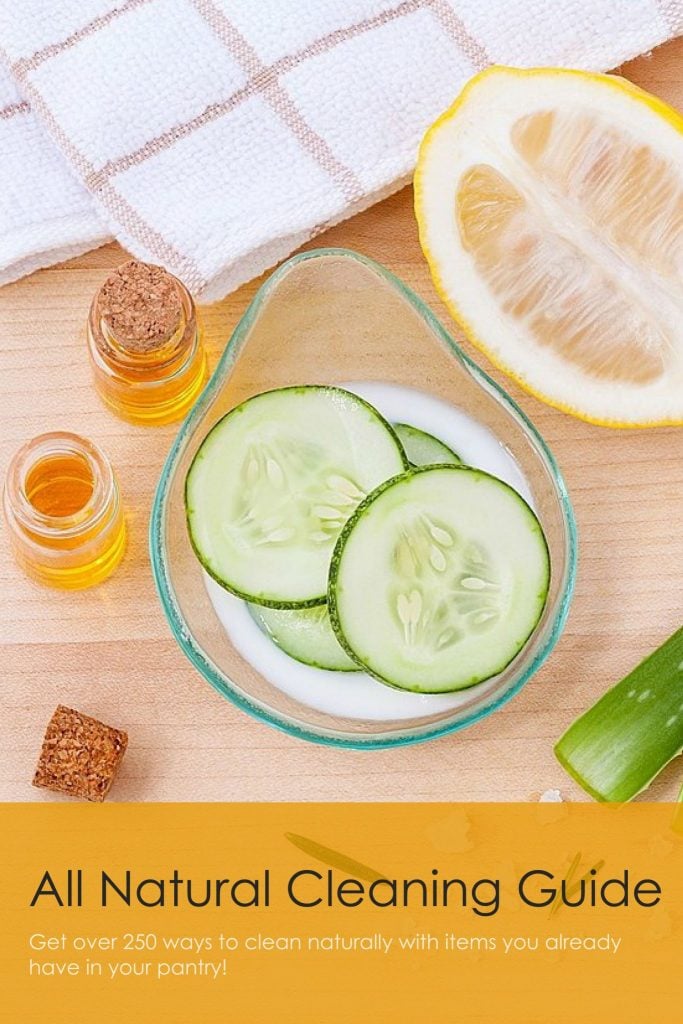 Speaking of cleaning…did you know that there are all-natural cleaners hiding in your cabinets? Print this complete guide to natural cleaning and keep it as a handy reference around your home. There are 225 ideas for using vinegar, cream of tartar, lemons, hydrogen peroxide, steam, baking soda, corn starch, salt, and rubbing alcohol to clean! Yep, all of those things you probably have around your house already can be really powerful all-natural cleaners.
Just click here to add this download to your cart. You can then print on your home printer and keep this complete guide to natural cleaning handy all year!
Declutter Your Home in 31 Days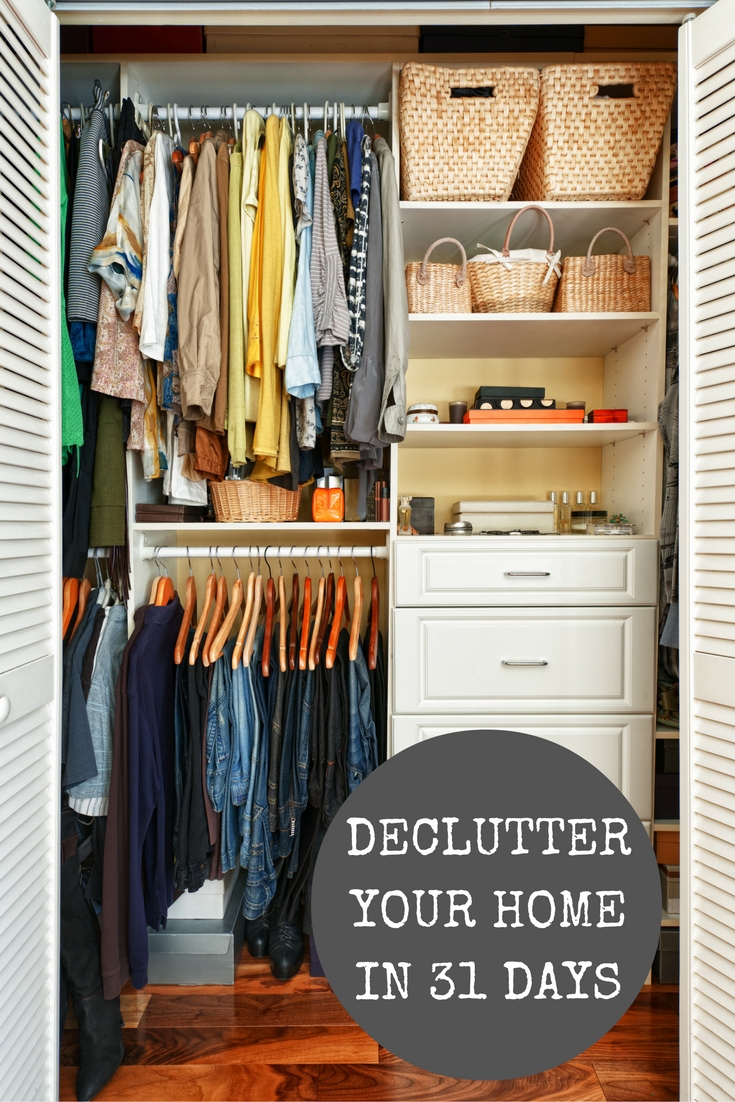 Need to get started on the path to organization but can't afford a book right now? You can start with my 31 day declutter series for free! Each day you will get a mission to reduce the clutter in your home. Each one should take about 30 minutes to an hour depending on how much you have to tackle. Of course, some areas might take an entire day if it really out of control! The beauty of getting the tasks in bite-sized emails is that you can work on the series at your own pace. Perhaps you don't have time to work on organization today…no problem! Just tackle today's prompt tomorrow or this weekend. We all deserve a clutter-free home that makes us feel good. Now you can have that in just one month! Sign up for the emails in the form below and declutter your home in 31 days.
You will get your first email right away then daily emails for 31 days after that. Work at your own pace and enjoy the process. After all, you are working on taking your life back and eliminating all of that clutter. Declutter your home with our great email guide!
Whatever you decide to tackle in the new year, let these cleaning and organizing books help! They will guide you in the right direction and get your home looking better than ever!
Want even more organization ideas? Try the links below as well!