For your most dreaded task, I have the best way to clean blinds. It is also an all-natural solution! Sounds great right? Quit dreading the cleaning of those blinds and take action! Your home will be cleaner, have less dust, and you will feel better knowing that this task is complete. Be sure to also clean your windows so you have a clear view of the outdoors from inside your home.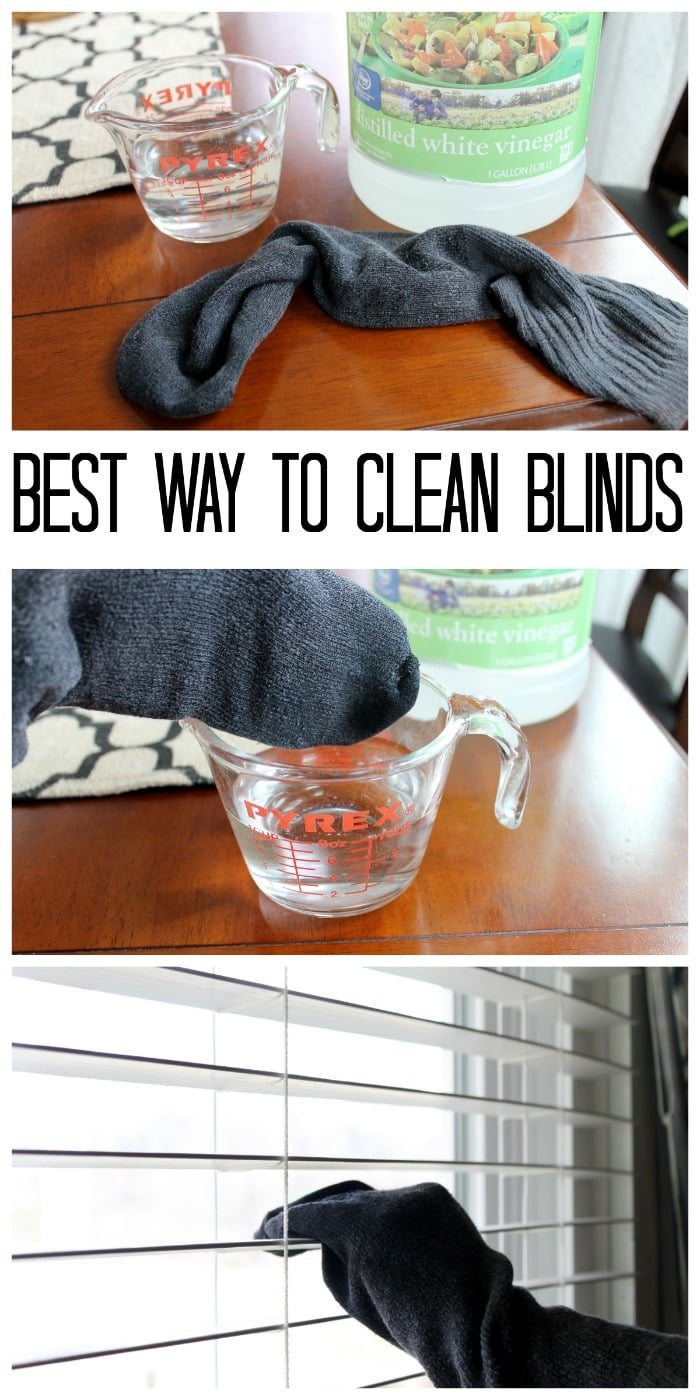 Supplies for the best way to clean blinds:
Water
Vinegar (distilled white vinegar with 5% acidity)
Old sock
Pick up everything you need for this during your next trip to the store! Don't want to forget? Be sure to download the free Cozi app and add the supplies and instructions to your app! Just click the button below to add everything you need to your list.
You can get the Cozi app for free in the app store and also click here to learn more about how it can help you to organize your home and family!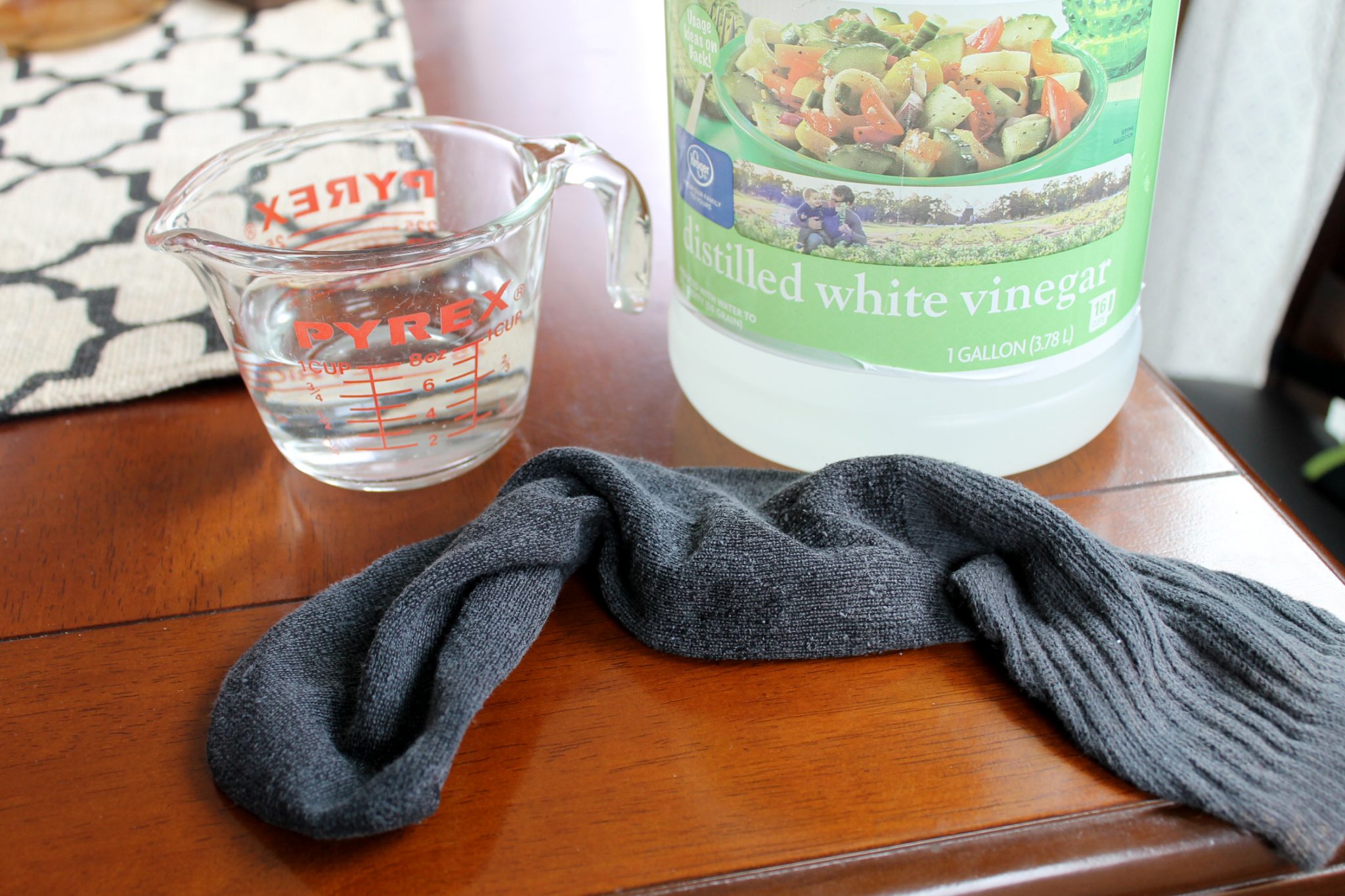 How to Clean Blinds Naturally
That is it! That is everything you need to clean your blinds. So simple yet so effective. Start by mixing equal parts of water and vinegar in a bucket or small bowl.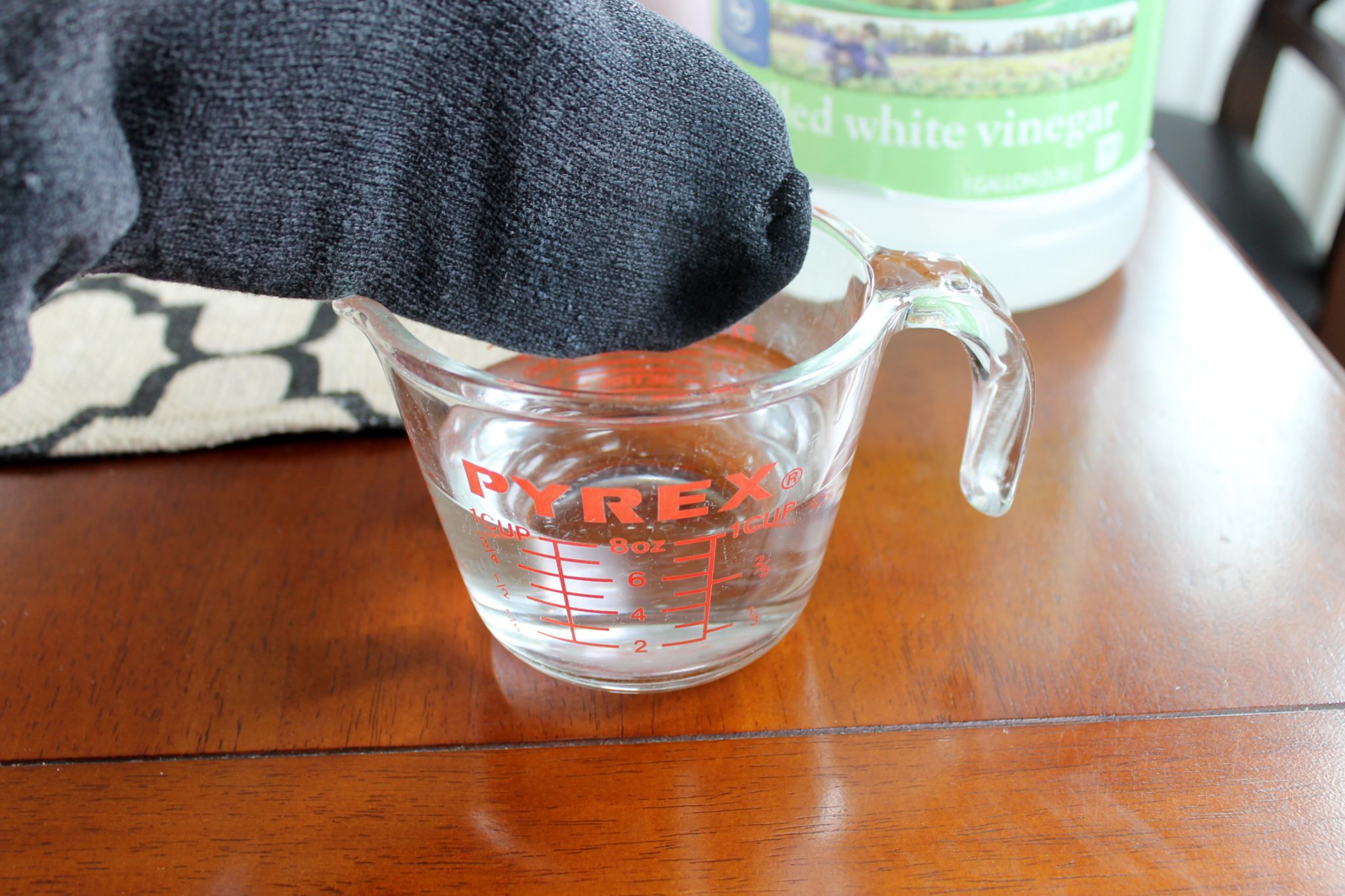 You want to add the sock to your hand like a glove. This is really the secret for quickly and efficiently cleaning those blinds. Dip the sock into the vinegar/water mixture and wring out any excess. It should be damp but not dripping water. Use the sock to run along both the top and bottom of each rung simultaneously on the blinds. Squeeze each one of the blinds in between your fingers and thumb. Your thumb should run along the bottom of the rung and your fingers across the top. Move from one side to another to wipe away any dust and dirt. The task goes pretty quickly when cleaning both sides at one time.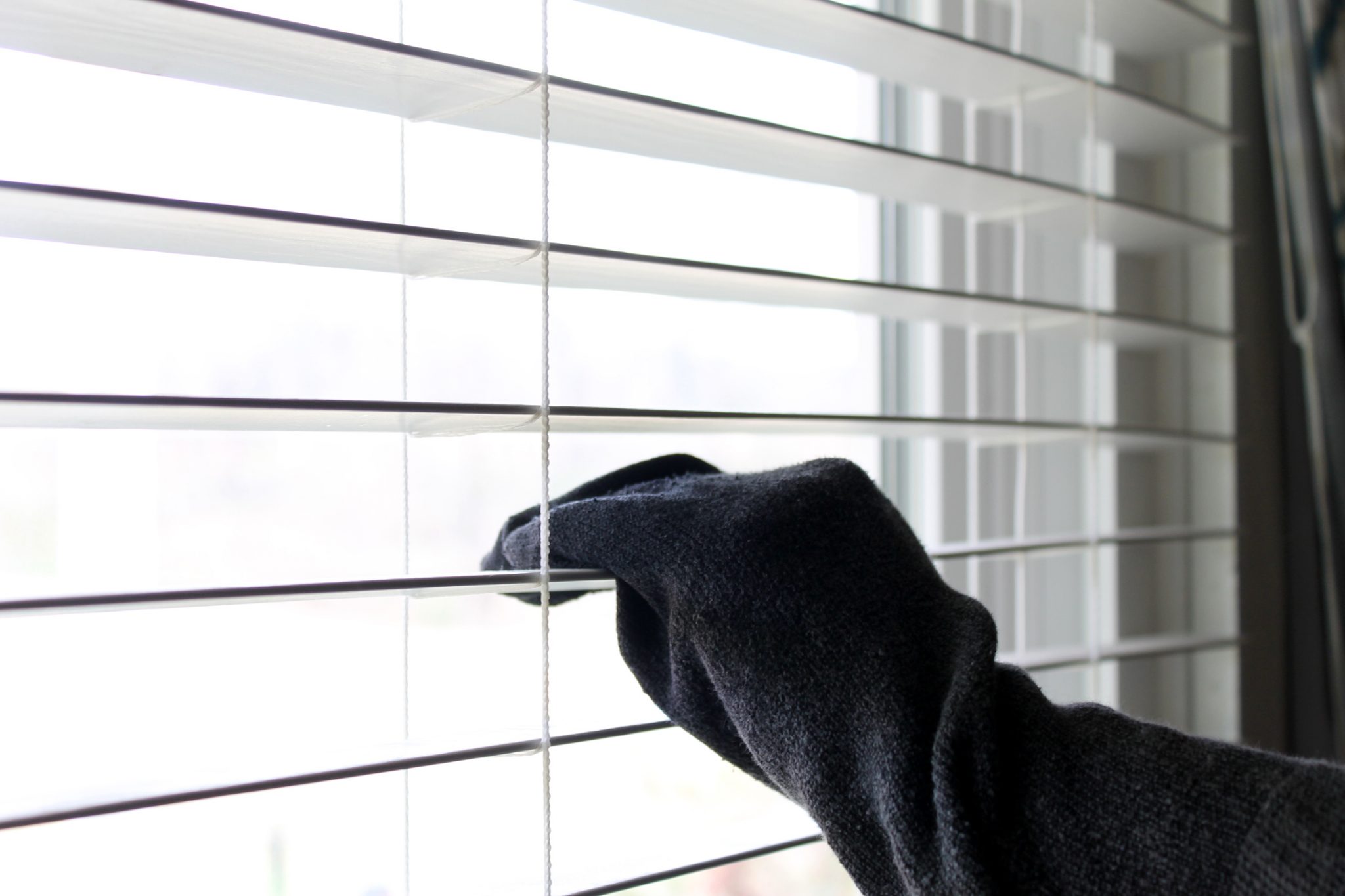 Rinse the sock in the vinegar/water mixture as many times as you need to complete one window at a time. I like to work from top to bottom when cleaning. You can see the sock before rinsing below and the dirt and grime that I was able to lift from my blinds.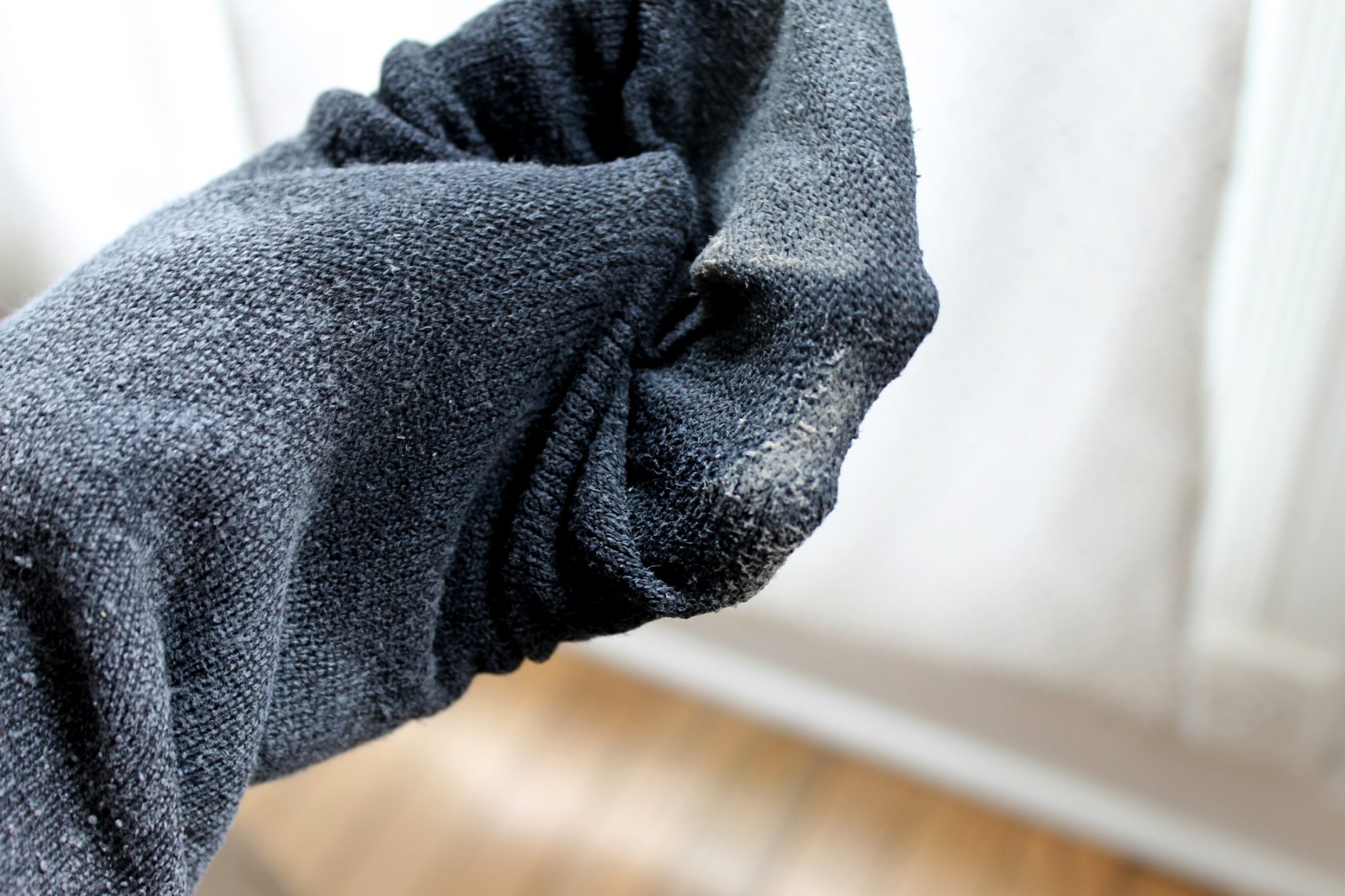 You will be amazed at just how well this method works. It truly is the best way to clean blinds and you probably have everything you need around your home already. Cut time from your cleaning routine with this method also. The sock makes quick work of those pesky blinds so you can move on to larger tasks (like perhaps those baseboards).
I love a cleaning method that doesn't involve chemicals. Here, using the vinegar solution is the perfect substitute. The vinegar will get your surface clean and not leave any chemical residue. It really is a win-win for cleaning and your family! So, now that you know how to clean blinds naturally, will you give it a try this weekend?
Love this idea and want more cleaning tips? Try the links below.
Want to see my favorite cleaning supplies and products?
I have gathered all of the products I love using around my home into one great section of my Amazon storefront. You can click here to shop! If you're looking for just about anything to clean your home, I probably have an option that you will love!