I love these little burlap Christmas trees y'all! They are actually easy to make and you are going to love how they look in your home. If you love all things farmhouse style and burlap, this is one Christmas craft project that you will want to get started on right away. With just a few supplies, you will have cute Christmas trees made from burlap for your home's decor this holiday season. You can add it to our rustic wooden Christmas tree for an entire display.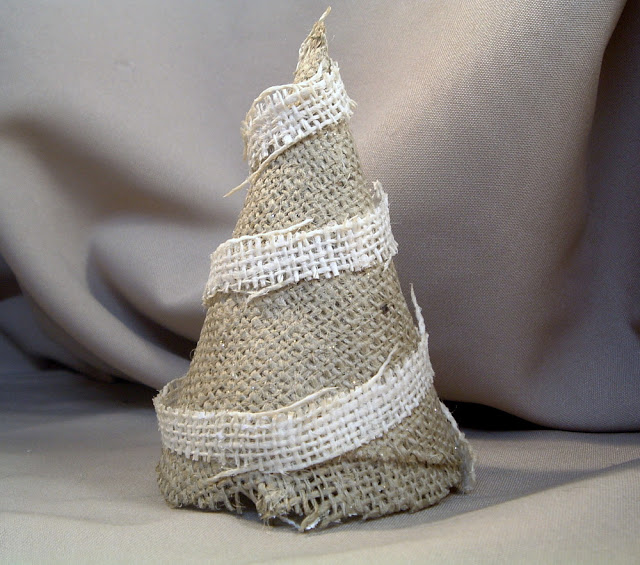 Supplies needed to make Christmas trees from burlap:
two different colors of burlap

glue (school glue works best)

poster board

stapler
clothespins
water
disposable bowl
How to Make Burlap Christmas Trees:
Cut your poster board into patterns similar to the pic below. I used a plate to cut into circles then folded into fourths. Remove one of the fourths. You can make these in various sizes.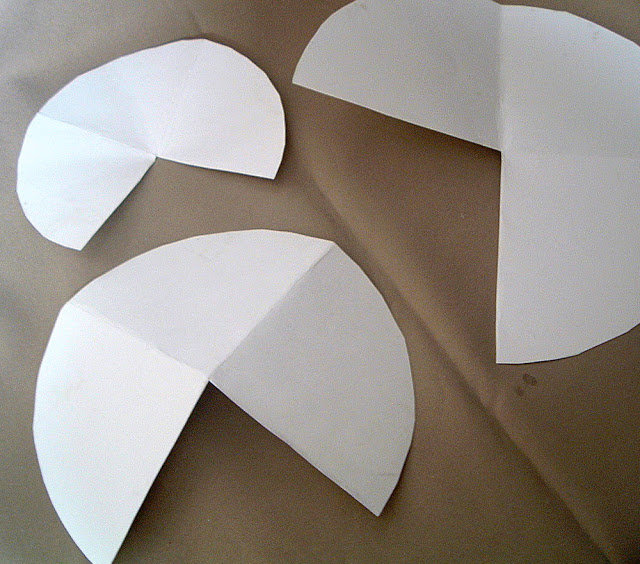 Use this pattern to cut out your darker color burlap.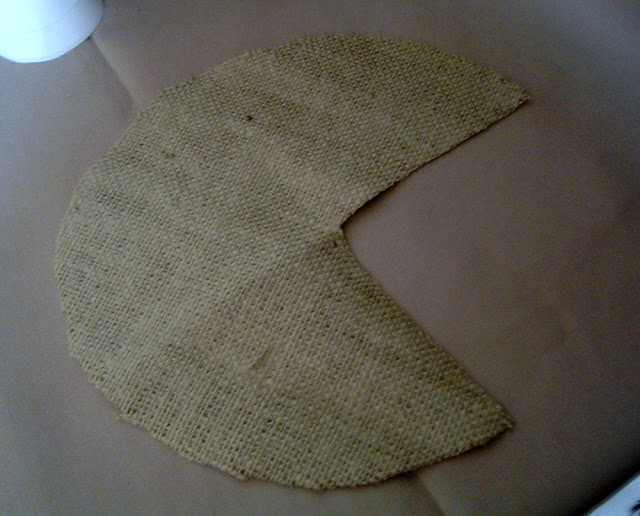 Wrap your poster board into a cone to make your tree form. I used a stapler to secure the cone into place.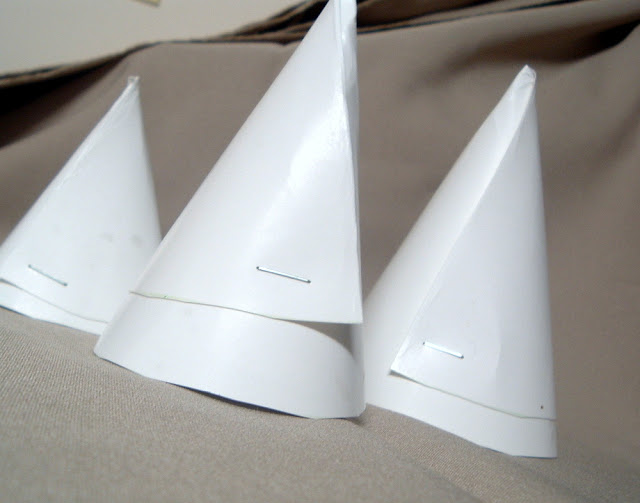 Wrap your cut burlap piece around your form and secure with a clothespin.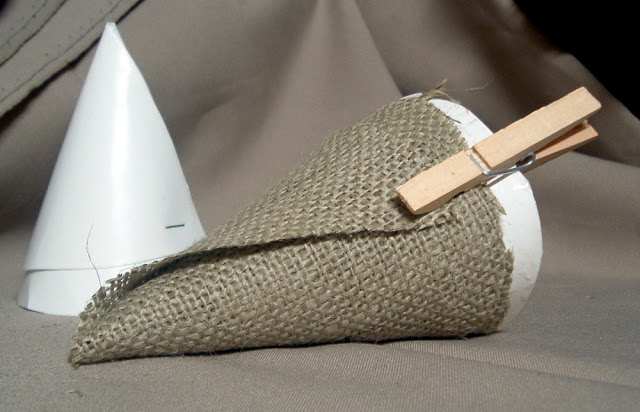 Mix 1/2 glue and 1/2 water. You will want to mix this in a disposable bowl. Now , I actually used that same paintbrush the day before with some glitter paint. The glitter ended up in my glue. I actually liked it after I finished it! So maybe add a touch of glitter to your mixture? Apply your mixture generously all over the burlap using the paintbrush.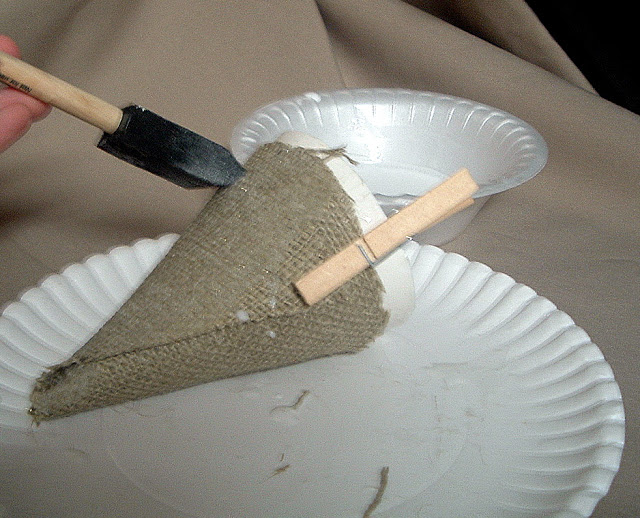 Cut the lighter burlap into a long thin strip.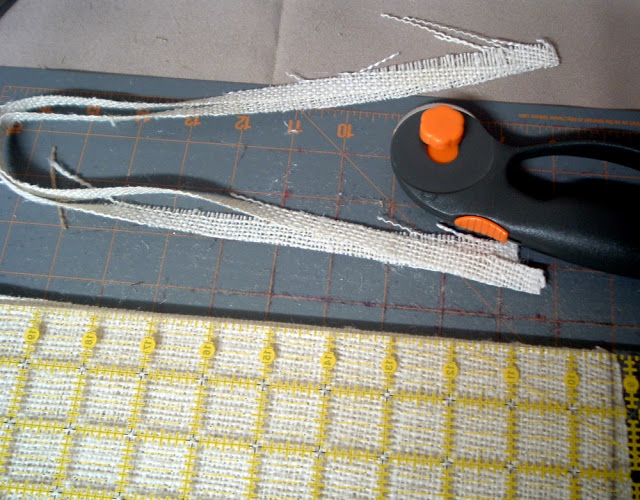 Wrap it around your form securing on both ends with two clothespins.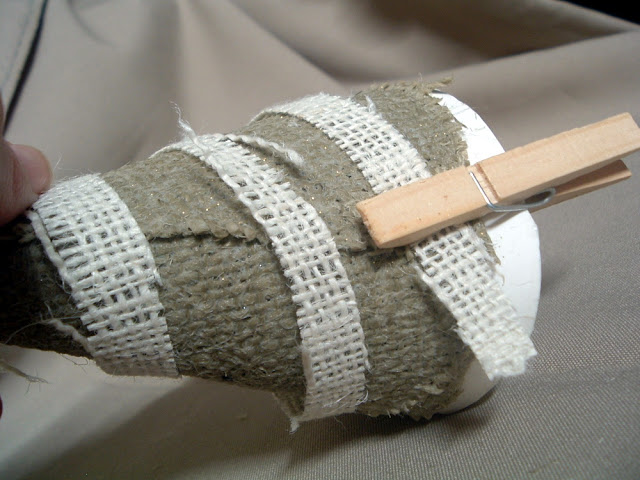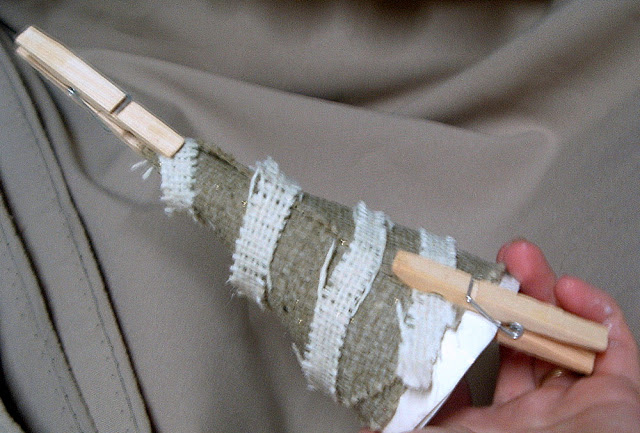 Apply more glue mixture liberally. And let dry. Yes it will take a looong time to dry. Then just remove the inner form by crushing it and pulling it out. Just look at the contrast!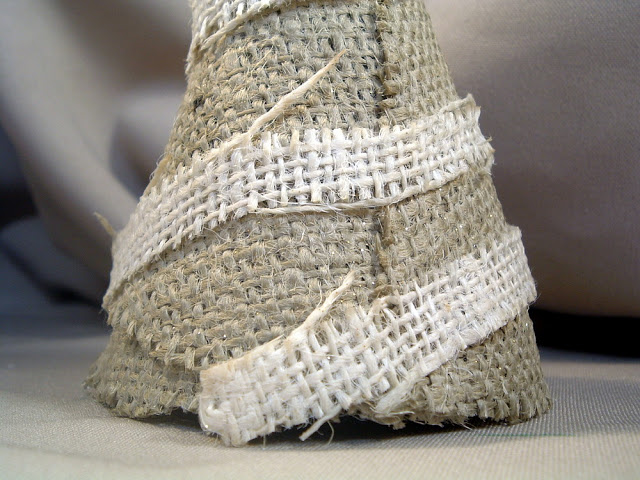 And here it is with my sewing pattern tree! Oh so cute! I want to make all the burlap Christmas trees now! Okay, I am also ready to break out the big tree!
Love this post? Be sure to subscribe to THE COUNTRY CHIC COTTAGE so you don't miss a thing!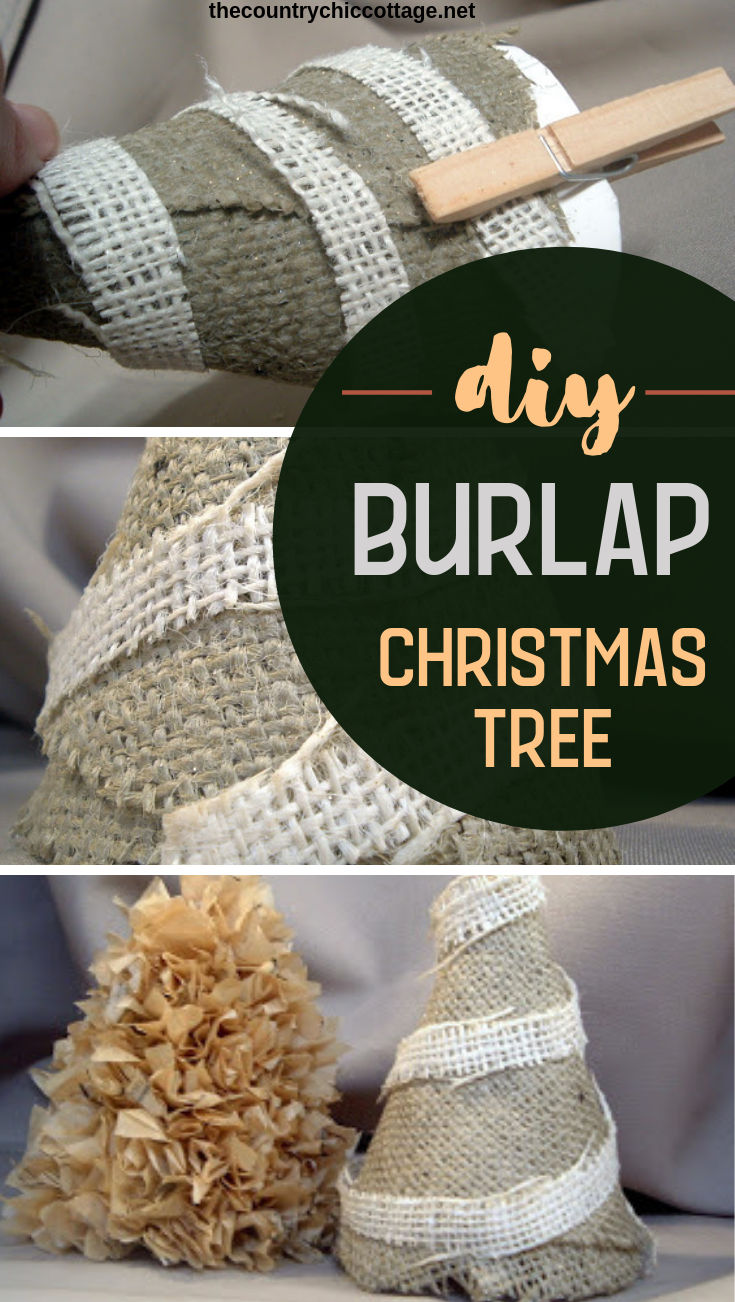 Want more ideas like these burlap Christmas trees? Try the links below!