This quick and easy burlap canvas nativity scene can be made before the holidays. I used some heat transfer vinyl on purchased burlap canvases to make this simple project one you can complete for your holiday decor in a hurry. This one was originally posted over at Crafts Unleashed where I am a paid design team member but I am posting here in case you missed it.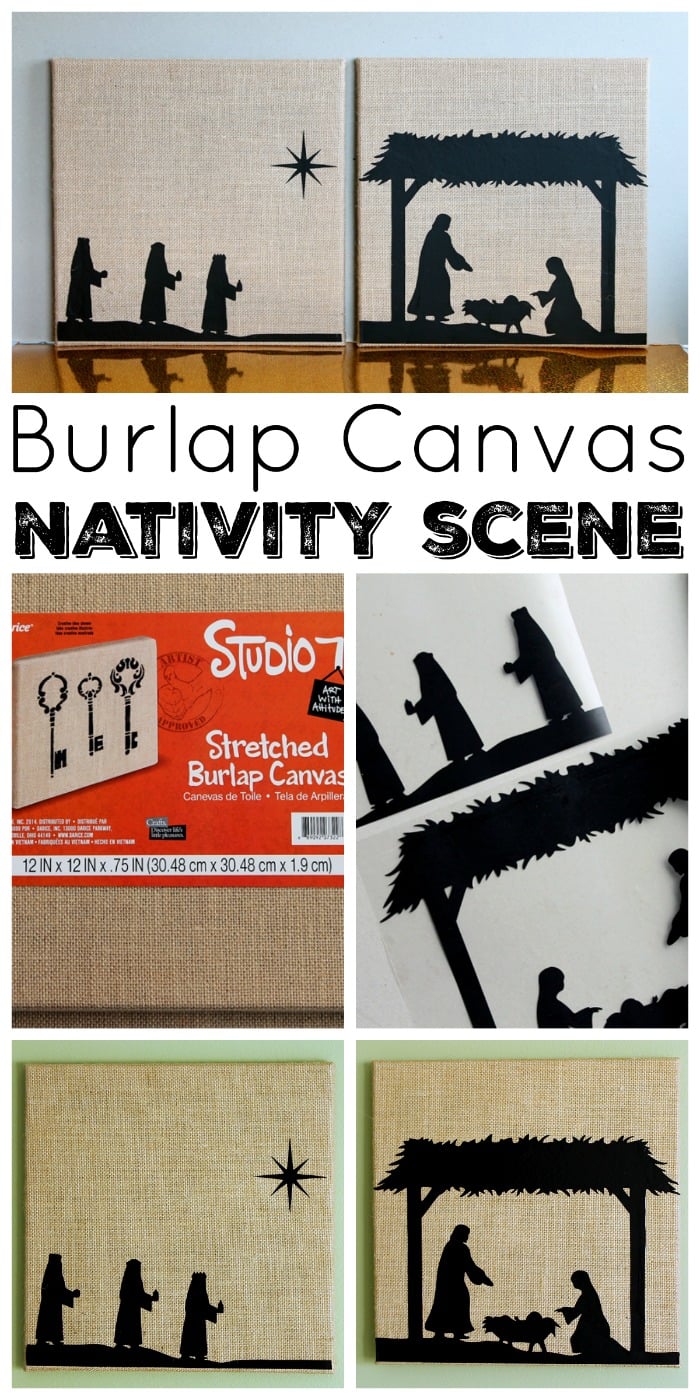 Supplies needed to make your own burlap canvas nativity scene:
Some links may be affiliate links which means that you will not pay anymore.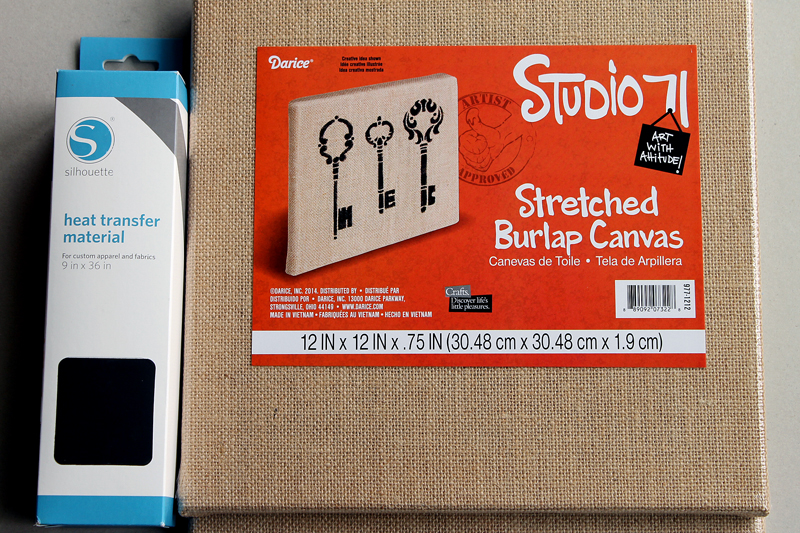 First download the files to your computer. Click on the links below to get those for free:
You will need to add these to your Silhouette software and trace around the images. You can get more details on how to do this here if you have trouble. Be sure to mirror the images before cutting as you are working with heat transfer vinyl. Cut the material with your Silhouette then begin to weed the vinyl. Weeding involves removing all areas that you do not want. You will want to remove all large and small areas that are not a part of the final design. A hook can help with this task. You will be left with something that looks like the below image.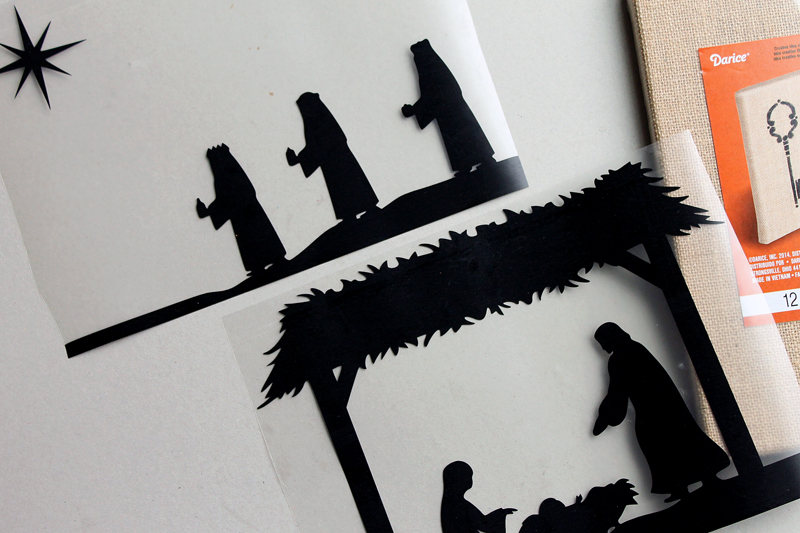 We are now going to iron the vinyl to our burlap canvas. Be sure to read and follow all directions that come with the vinyl brand that you are using. It will tell you times and heat settings. Be sure to insert a book into the back of the canvas so you have a firm surface for ironing. Then iron according to the directions and remove your protective sheet.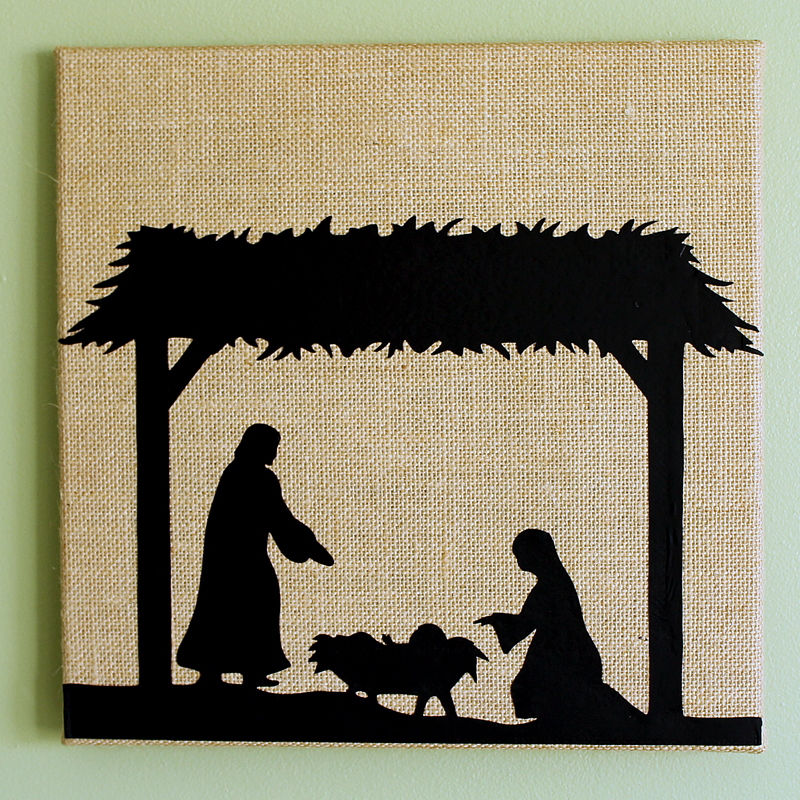 Your burlap canvas nativity scene is ready to be hung in your home. I love that heat transfer vinyl will work on these great canvases. Let your imagination run wild at the project possibilities.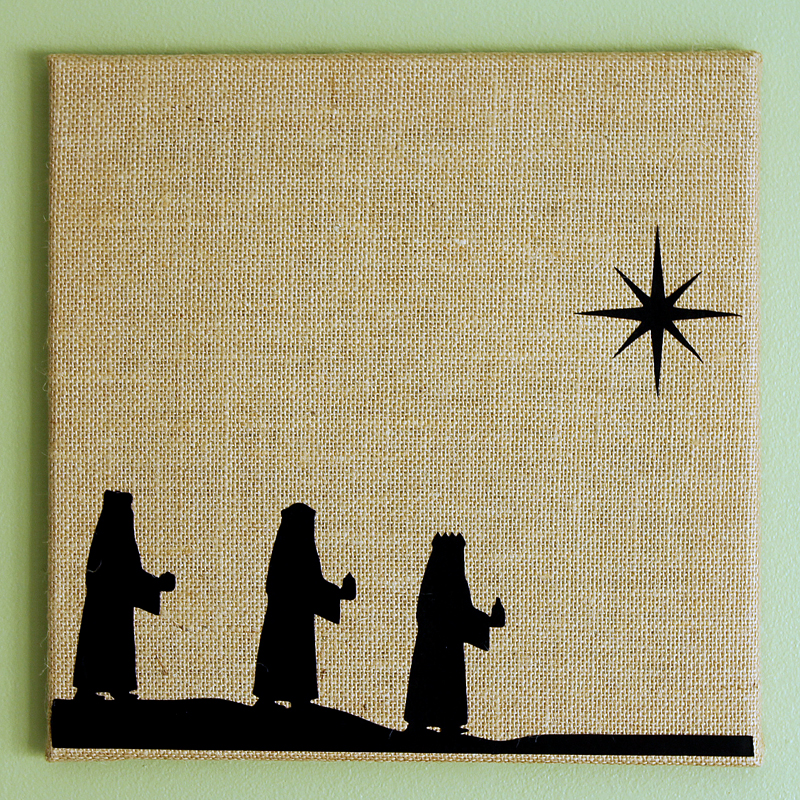 I love these simple canvases for decorating for the holidays. Remember the true reason for the season with a burlap canvas nativity scene. It is not too late for this quick and easy project idea.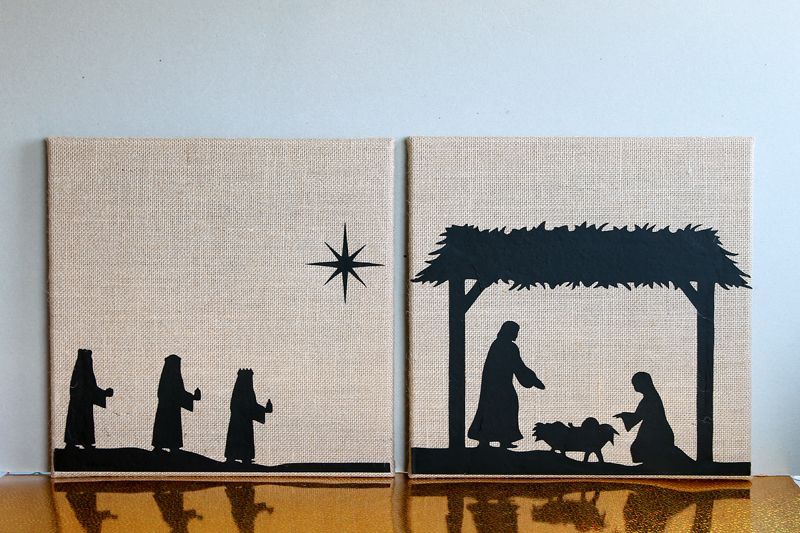 Want more inspiration? Try this DIY Wood Nativity Set!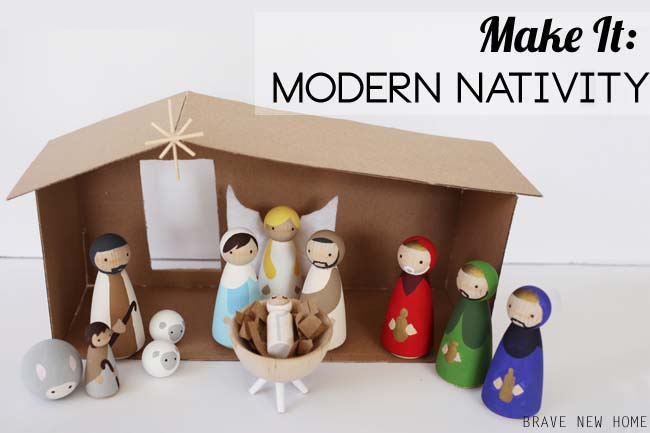 Silhouette Tips and Tricks
Sign up for our email list and we will deliver weekly inspiration with tips and tricks for your machine right to your inbox!