I am here today with my button candy cane Christmas ornaments. You are going to love this quick and easy addition to your tree. I am joining up over at
My Very Educated Mother
today for her No Ugly Ornament series. Be sure to head over there after you are done here to see even more ornament inspiration. Now lets break out those buttons!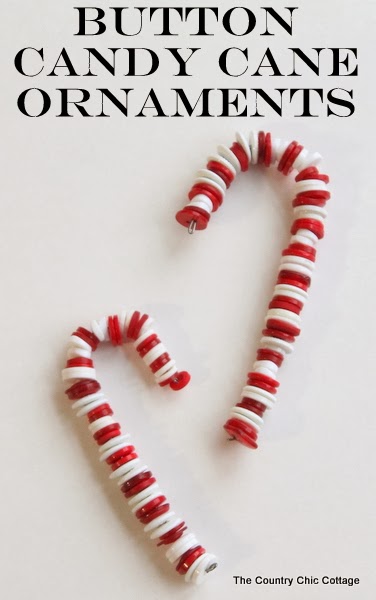 Button Candy Cane Christmas Ornaments Supplies:
The buttons used for my project were provided by Buttons Galore but all projects and opinions are my own.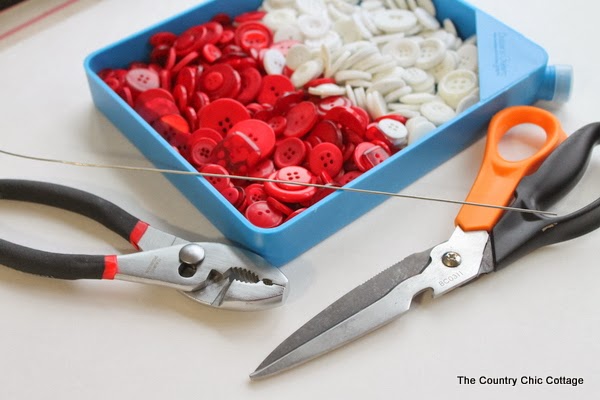 Start on one end of your floral wire and bend it over with your pliers. I would recommend a 16 gauge wire so your candy cane will hold its shape.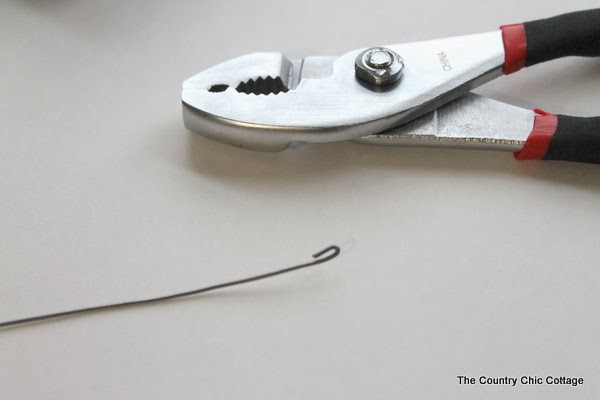 Next start adding on buttons from the opposite end. Two red then two white right through the holes in the buttons. Keep them all about the same size. This is where the kids come in y'all. Let them add the buttons on your wire! When you have your candy cane about full, bend the wire by hand while holding the buttons in place with your other hand. When you bend the wire the buttons will move slightly so you want to do this before you finish off your candy cane.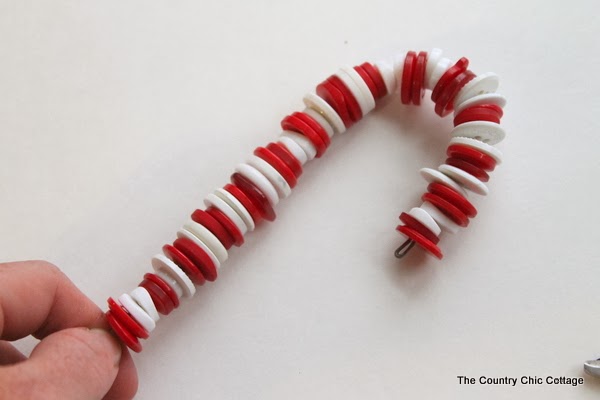 Once your candy cane looks full enough for you, hold the buttons really tight and bend over your wire as shown below.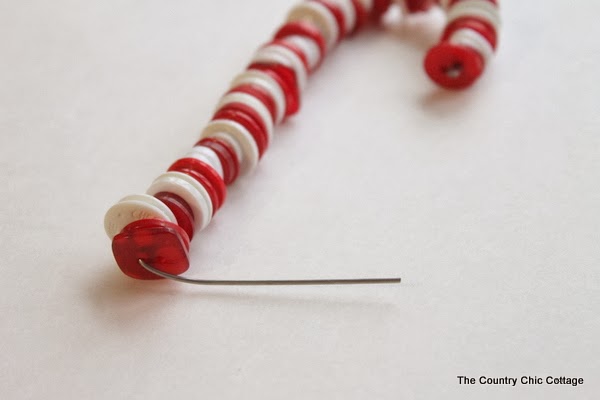 Cut off the excess.
Bend it over to hold everything in place.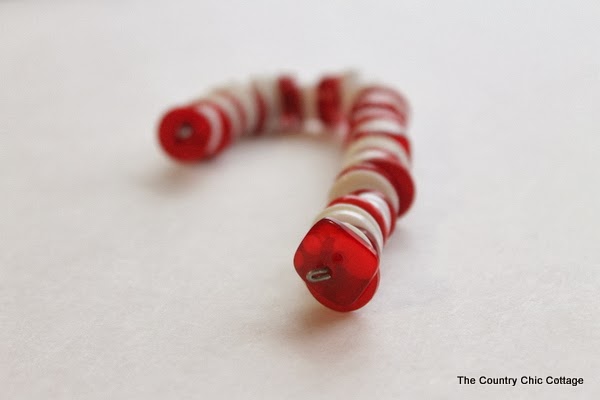 You will have a tree full of button candy canes in no time y'all! Those were easy right? Y'all can make these! Trust me!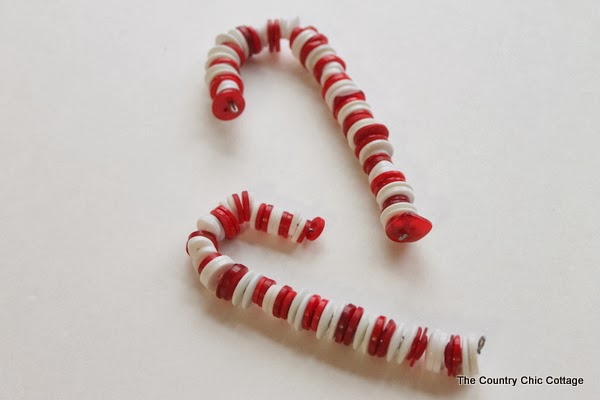 Now don't forget to find more fun ornaments over at My Very Educated Mother. Now is the perfect time to kick off crafting for Christmas.
I hope you enjoyed my button candy cane Christmas ornaments. Stay tuned cause I have tons of Christmas fun planned over the next couple of months.