A lovely buttons and stars patriotic garland for your summer or 4th of July decor. This tutorial was originally on Buttons Galore and More but I am reposting here so y'all can see it. Grab your Styrofoam and lets get started.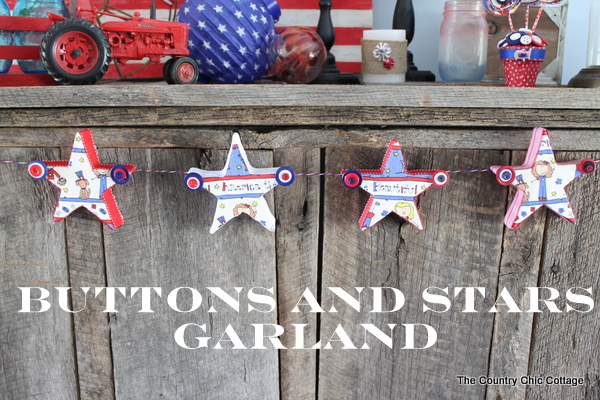 Americana Decorations Supplies:
Styrofoam Sheet

Styrofoam Cutter
Decoupage medium
Laura Kelly fabric (available at JoAnns)
Ribbon
Assorted buttons
red, white, and blue embroidery thread from Coats and Clark
hot glue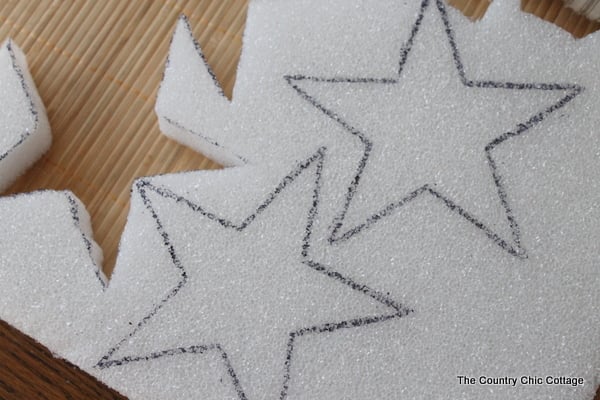 Americana Decorations Instructions:
1) Cut stars from your styrofoam sheet as shown above. You could also substitute wood stars if you can find them. I used a Styro Cutter to cut my foam.
2) Cut fabric into squares leaving at least a couple of inches around your star.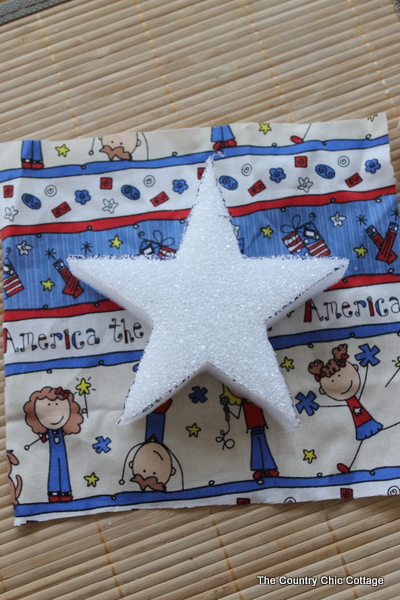 3) Cut into the square to the points on your star.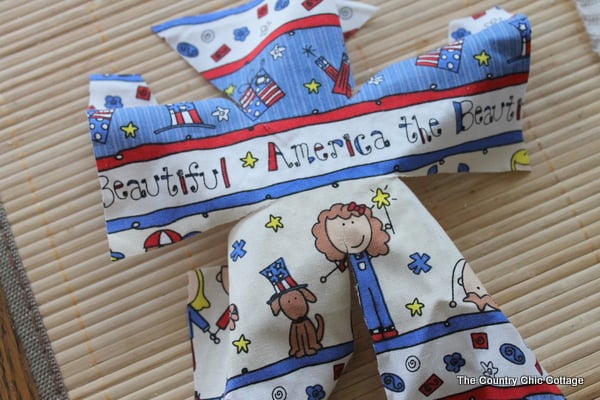 4) Use decoupage medium to adhere the fabric to the star as shown below. Trim away any excess fabric.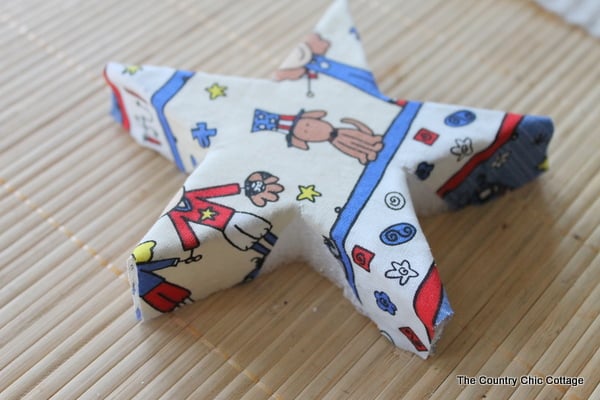 5) Cover the outer edge with ribbon and use a decoupage medium once again to adhere it to your star.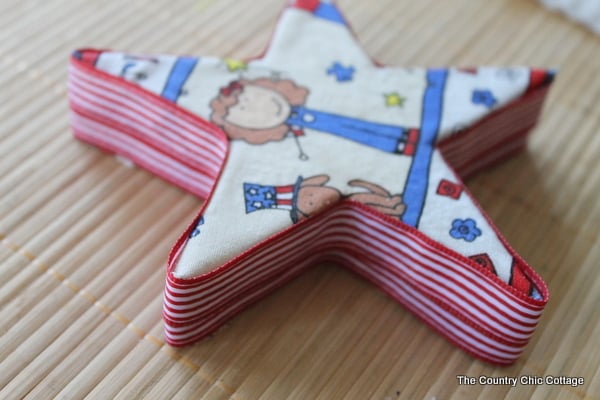 6) Twist your red, white, and blue embroidery thread together to form one string. Add your stars and buttons to the string using hot glue. I assembled this garland right on my mantle.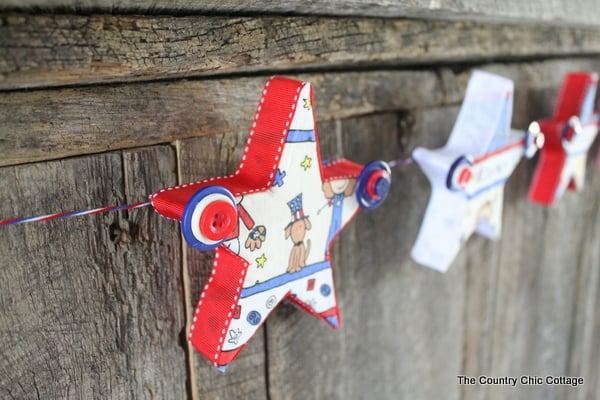 All that is left is to step back and enjoy your creation. A wonderful addition to your 4th of July decor. This buttons and stars garland will be the hit of your Americana decorations this year.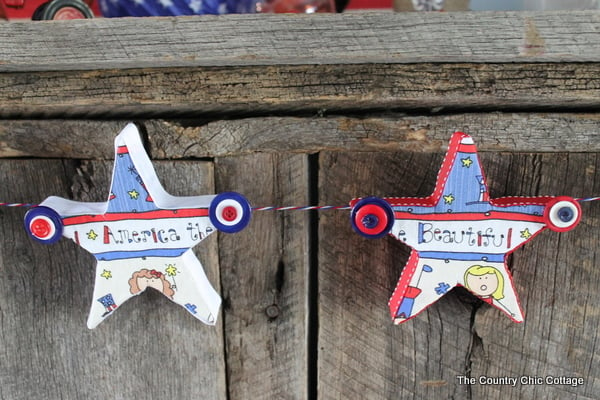 I added this garland to my 4th of July summer mantel decor. I love having a touch of red, white, and blue in my home in the summer. What about you? Have you been adding Americana decorations to your home?