I am wrapping up the patriotic decorations and crafts from our Craft Lightning event this week. Over 50 ideas that can all be made in 15 minutes or less! Now that is awesome! Get your summer crafting ideas here and pick up the supplies to create your own version of these amazing ideas.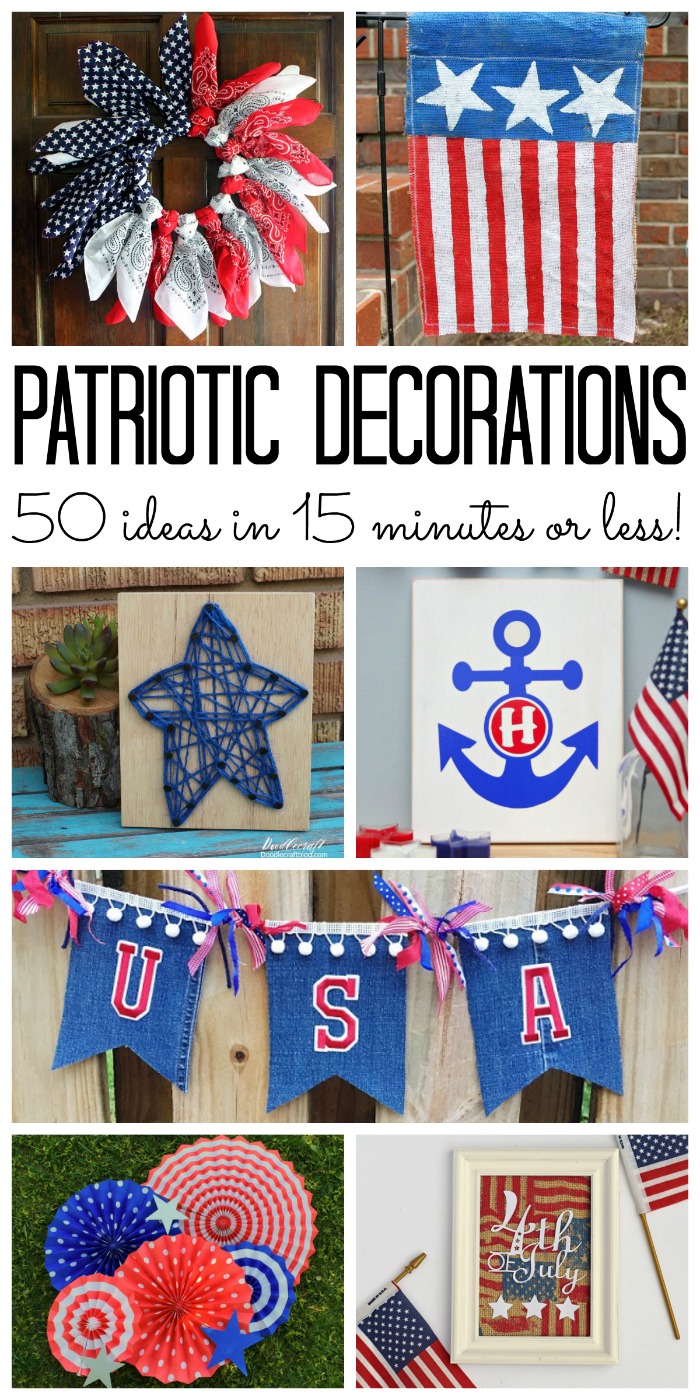 Patriotic Decorations and More
Just click on the links below to be taken to the ideas. The tutorial on how to make each one will open in a new tab on your computer. If you want to see pictures of the ideas before you click, just head on over to the posts from day 1, day 2, day 3, day 4, and day 5 and scroll to the bottom of each post. Happy crafting!
Give these patriotic decorations a try this summer. They can all be made in 15 minutes or less for a gorgeous addition to your home's decor!