Ready to make some chalkboard canisters? I got inspired by some fancy black tins on the Pottery Barn website but decided that I could make them for so much cheaper. The secret? Tins from the thrift store! They are inexpensive and the perfect thing for this DIY project. So, make these chalkboard tins for every room in your home to organize all the things. Want more ways to organize in containers? Try our printable labels with Cricut.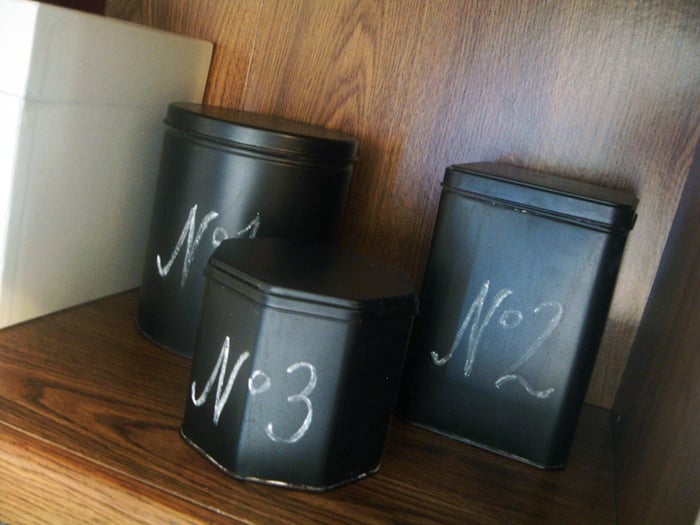 Some links in this post are affiliate links which means a portion of your purchase will go to this site.
What were those things before my transformation you ask? Oh, I am so excited for you all to see cause I know you have some in your house right now. Remember that any tins will work for this project as we are going to paint them.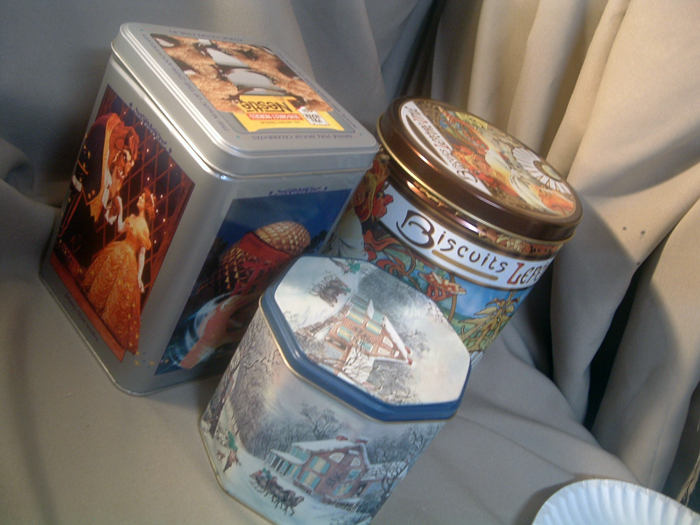 Yep, those tins that cookies and such come in. I had these in my cabinet. But the thrift store has these all the time for next to nothing. And some people throw these away…pfft…we are going to make them fabulous!
Supplies needed to make these DIY chalkboard canisters:
Tins of any size and type
Plastic wrap
How to Make Chalkboard Tins:
I put some
masking tape
around the tip-top of my tins and used plastic wrap to keep the paint out of the inside. I would think that if you paint all the way to the top the lid would scratch off the paint. But if y'all are feeling courageous — go for it!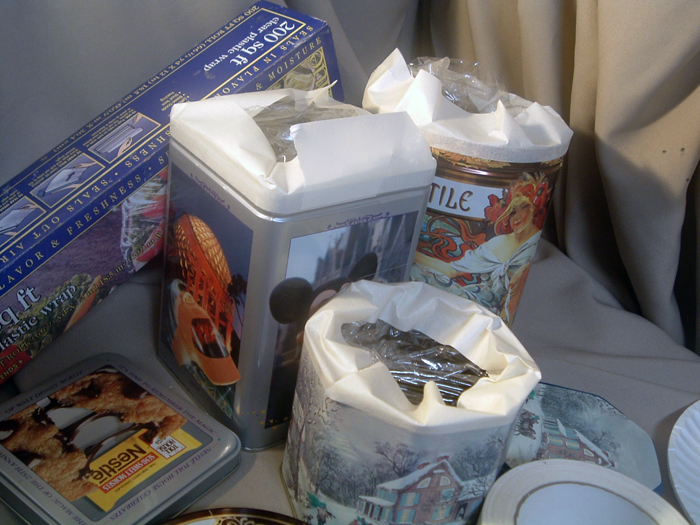 Be sure to spray paint with
metal primer before the topcoat
. And now for my grand secret ingredient….
chalkboard paint!!!
You can buy chalkboard paint or try making your own. Then just spray paint the ENTIRE thing with chalkboard paint.
(Follow the directions on the can pretty please — wait the time for it to dry and cover your surface with chalk before using.)
The entire surface is a chalkboard. So if you are not into the PB look you can change it up.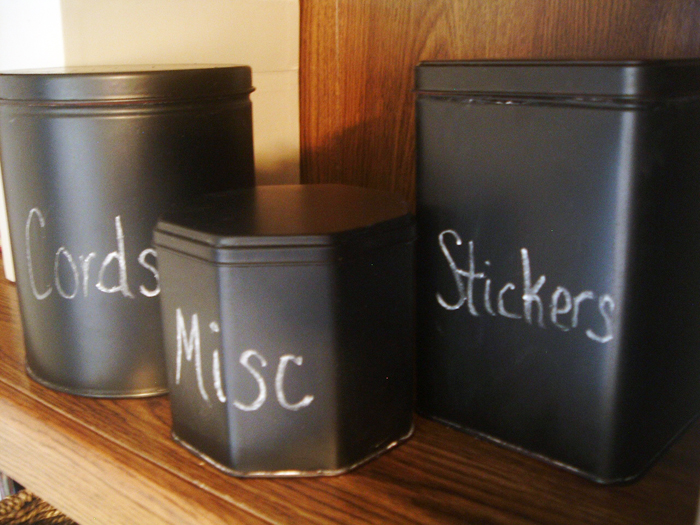 The best part is that you can change them back and forth as many times as you like! I love mine and I am ready to do some more! I have one HUGE tin that I am thinking of doing and writing "Cookies" on it. Yes, I am a little obsessed with these chalkboard canisters. I hope you are too.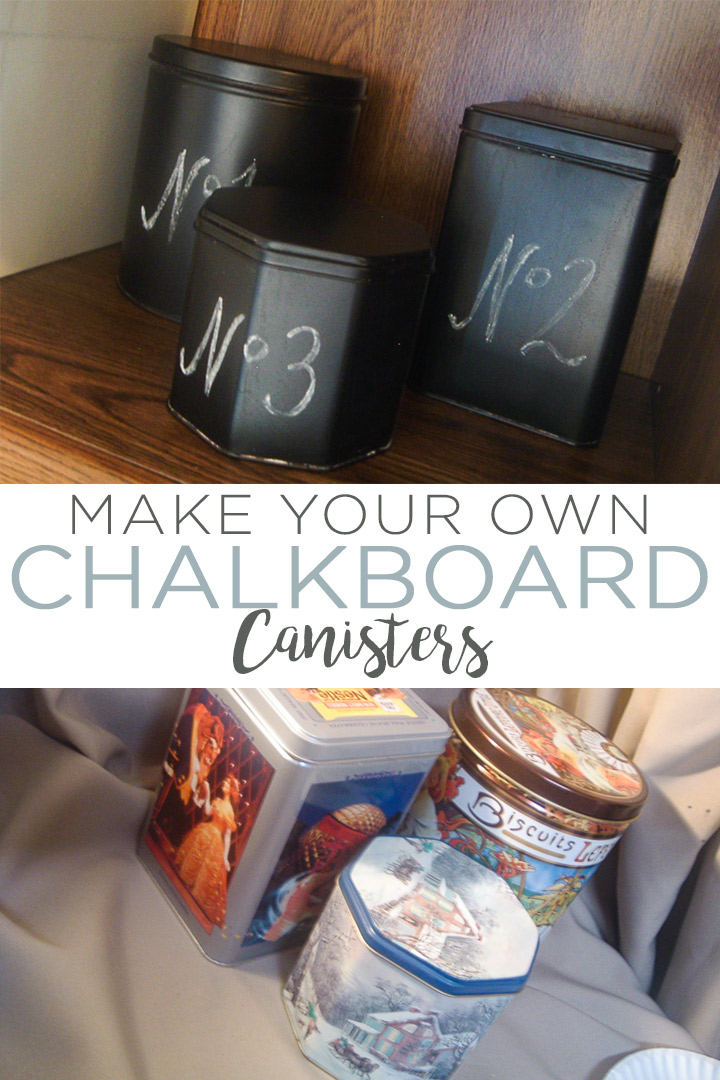 Love these chalkboard containers and want more ideas? Try the links below!