I have always loved chalkboard art. Imagine all of those gorgeous creations on a chalkboard! Now imagine changing your decor out whenever you feel like it just by drawing on something new. Yes I have loved it. But I have never been able to successfully do it! Until now! I have an easy way that anyone can create their own chalkboard art and you are not going to believe the results. Plus this method does not use any fancy machines or tools. Now that is what I call a win-win.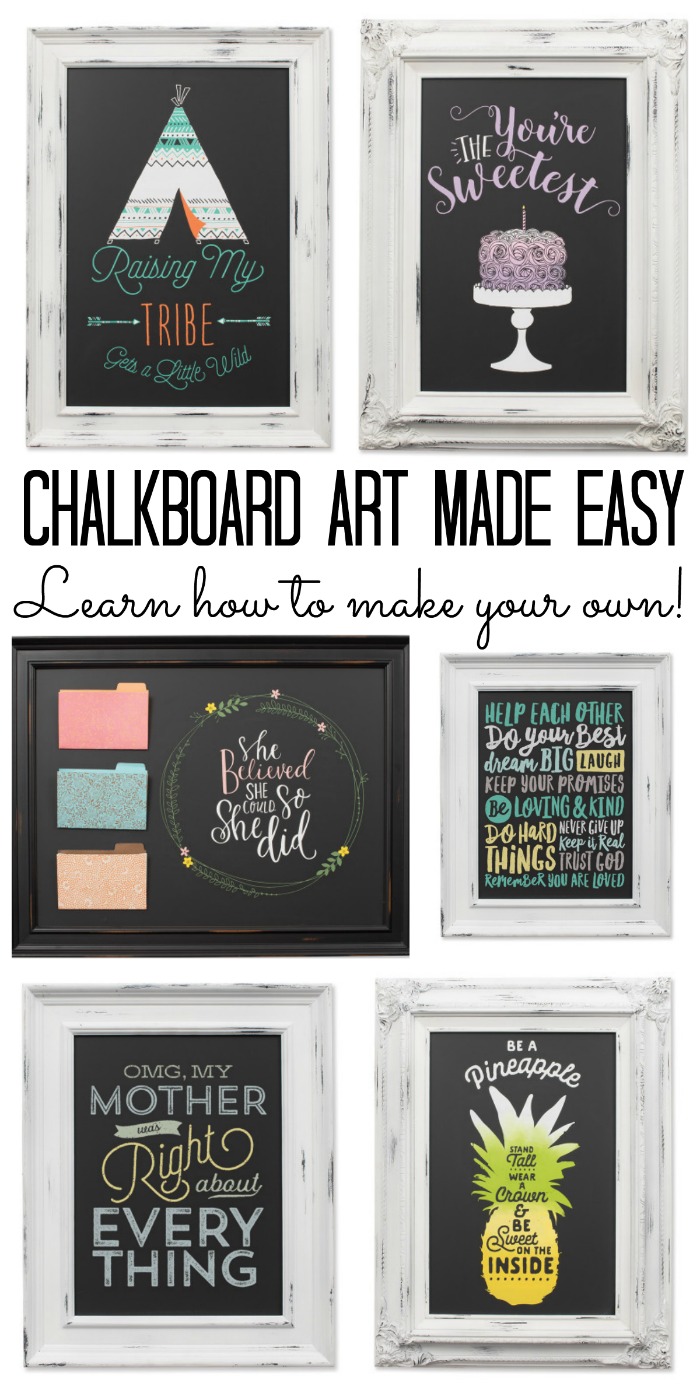 The secret? Chalk Couture! If you have not heard of this product, you are missing out! I have heard you! Many of you have said that you want to create gorgeous things but can't afford a Cricut or Silhouette. Well this is the solution! I thought I would do a quick video to show you just what you can make and how easy it really is.

I recently signed up to be an independent designer with Chalk Couture which means that I get a shop to sell you all of the supplies you need to make your own chalk creations. Awesome right? It really is as easy as 1 – 2 – 3. Maybe you can't watch the video or are confused on the steps? No problem! I have made a handy three page guide to Chalk Couture that you can download for free.
Download the Chalk Couture Beginner's Guide
Now you are well on your way to making your own chalkboard art with Chalk Couture. Perhaps you still have some nagging questions? Well let's just get to those now!
Chalkboard Art FAQ
Are the designs commercially licensed and can we make our own things and sell them?
YES! You can make anything with these transfers and sell them at craft fairs and more!
Is this just for chalkboard art?
NO! You can make all the chalkboard art your heart desires but you can also seal the paste to make it permanent. There is also an ink that is brand new that we will be talking about over the up and coming weeks. With the ink, you can put permanent designs on towels, shirts, and so much more.
Can I design my own transfer?
No. Right now you must order what is in my shop here. But there are so many designs and you can definitely mix and match between them.
Can I reuse the stencil?
Absolutely! Wash it according to the directions and use again later!
Can I sell Chalk Couture?
YES YES YES! You can become an independent designer as well. From selling online to hosting parties to getting a big discount on your supplies for things you sell, joining up just might be for you. If you think it might be and are still not sure, be sure to email me at thecountrychiccottage@yahoo.com. Ready to join? Just click here to sign up! Be sure to also email me if you join as I want to help you be successful!
Have more questions? Please leave them in the comment section below! I will add them to our FAQ above so they will benefit everyone. Now who is ready to create their own chalkboard art?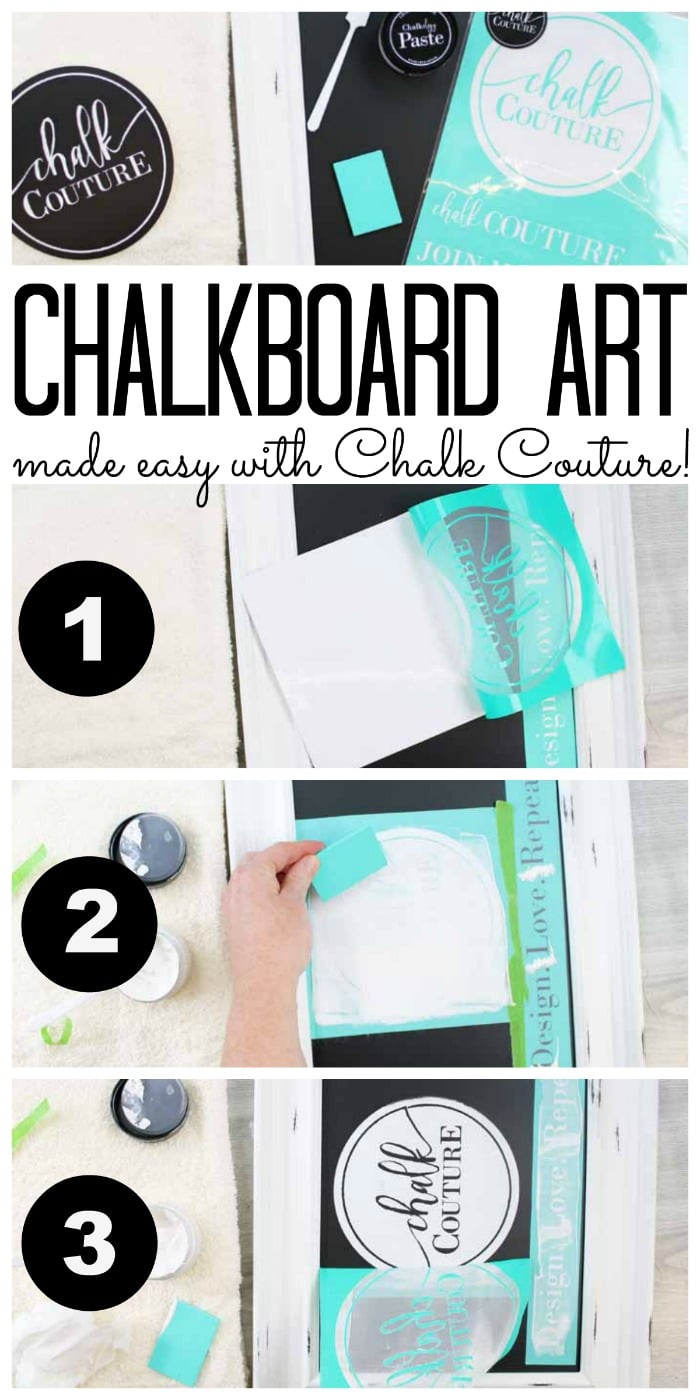 I hope that you love this product as much as I do. For now, I am off to make some more chalkboard art y'all. I tell ya…I am hooked!
Chalk Couture Beginner's Guide
Getting started with Chalk Couture? Sign up for our email list and then use our handy free printable guide to start creating chalkboard art in minutes!