Welcome to my home! I will be doing a little Christmas home tour next week. For now, I wanted to show off the welcome of my front door….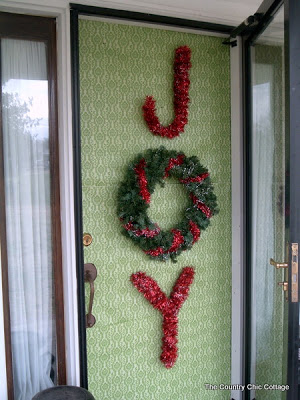 Nope not just a wreath. I decorated the entire door! The door is wrapped with wrapping paper I got on clearance a few years back. I just taped it on the sides with painter's tape…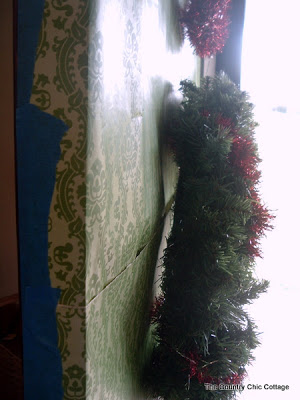 The letters I made with wire coat hangers. Them wrapped them with red tinsel. There are bits of silver tinsel left over from some point. The red tinsel I have had for too many years to even count.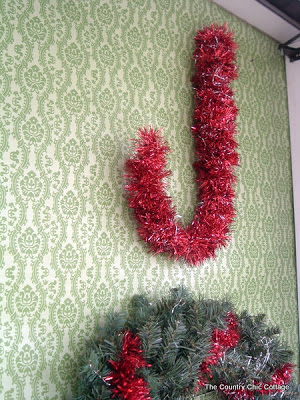 I took a plain greenery wreath and wrapped it with some more red tinsel.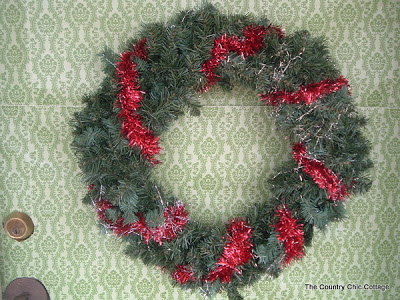 Everything is strung up with fishing line so you can't even see how it is held up there unless you are really, really close.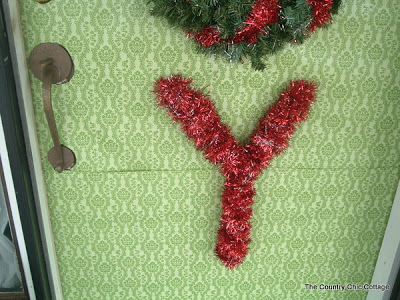 I cut the wrapping paper around the door knob and all the important parts…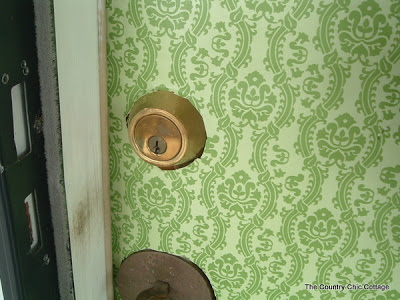 While I was on the front porch, I added a few more Christmas touches.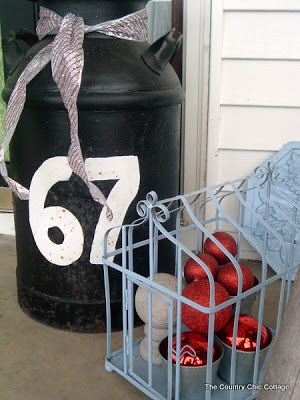 A few red balls added to my bird cage will also help to welcome any Christmas visitors…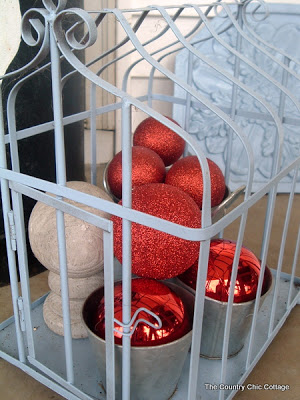 A very welcoming addition to my front door. Come back next week as I give you a tour of the Christmas decor around my home.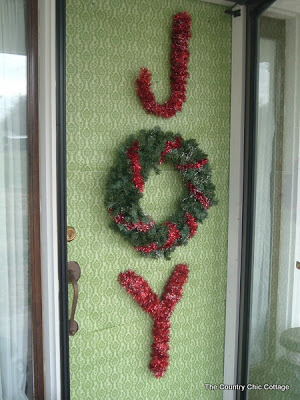 ~Thanks for stopping by!~