Y'all it is glitter week around here and I wanted to use this Christmas fairy garden to show you that crafting with glitter doesn't have to be messy. You see, the miniatures I am using in this case already have glitter on them. I can just add them to a fun pail for a Christmas scene and I don't have to clean up any mess. Sound great to you? Then keep reading to see how to make this fairy garden for Christmas.
If you have missed any of the fun with Craft Lightning this week, you might want to catch up with the post from day 1. You might also want to scroll down to the bottom of this post to see what our blog partners for this series have in store for you today!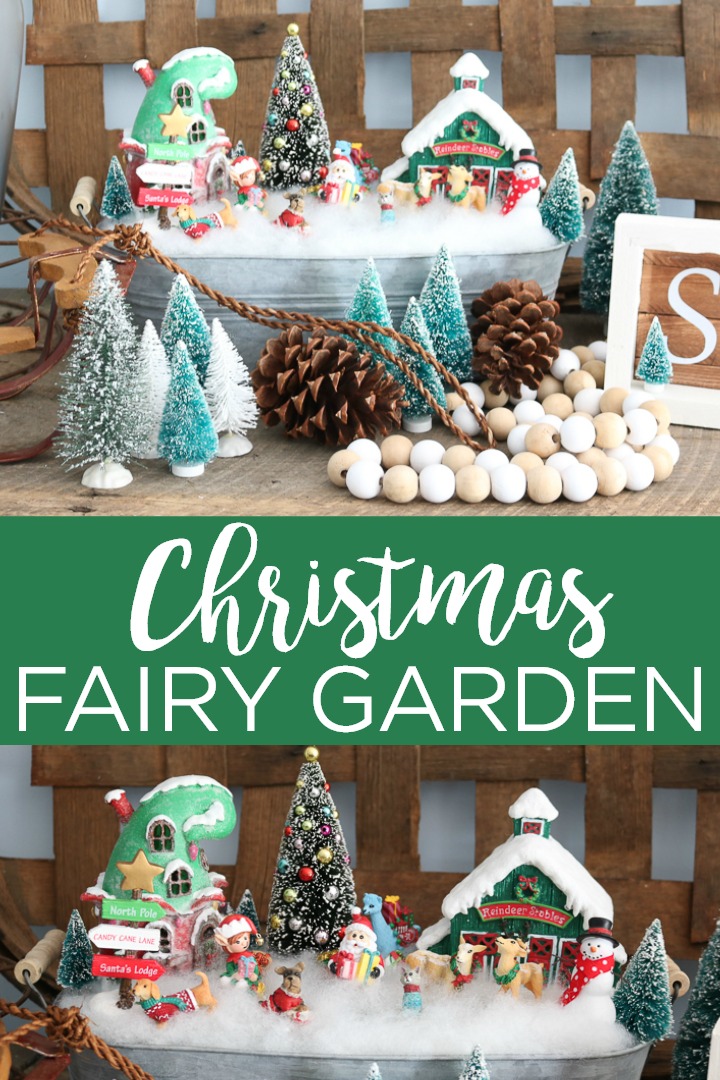 Supplies needed to make a Christmas fairy garden: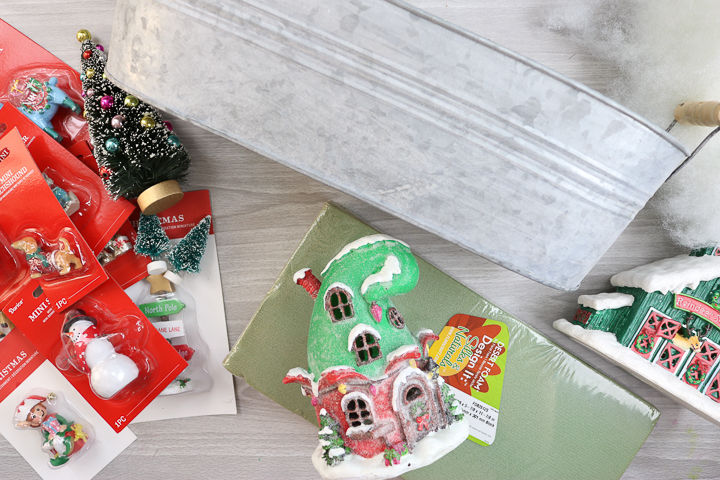 How to make a fairy garden for Christmas:
Start by filling whatever size galvanized container you decide to use with floral foam. You will need this to support your miniatures. Hot glue into place. You can cut this easily with a kitchen knife if you have an odd shape as I do. Just cut additional pieces to fill in gaps if needed.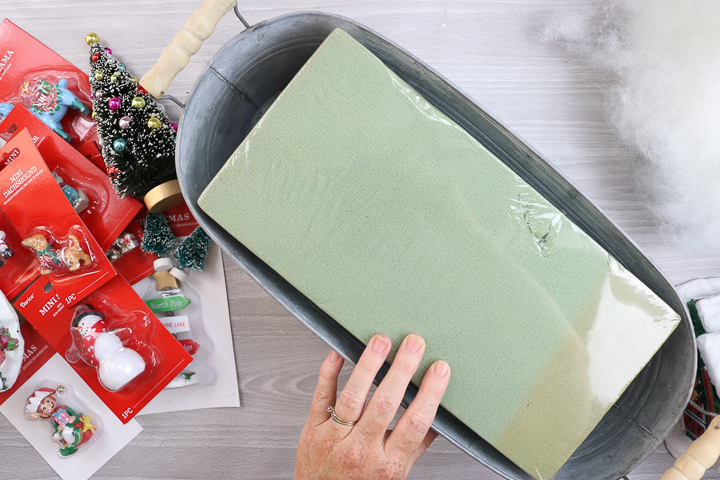 Then use stuffing to cover your foam completely. Again, you can use a hot glue gun to secure it into place. You can also use scissors to trim away any excess stuffing now or once your miniatures are placed.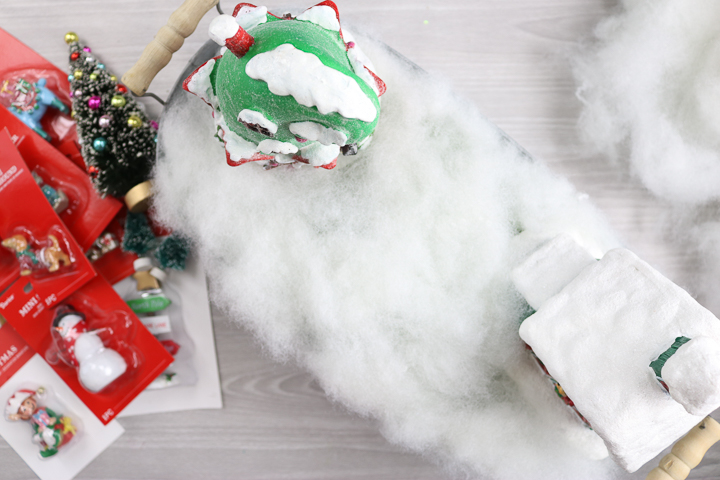 Now comes the fun part! Break out miniatures of all types and start adding them to your snow. This includes miniature houses with glittery snow on the roof, presents, bottle brush trees, and Santa!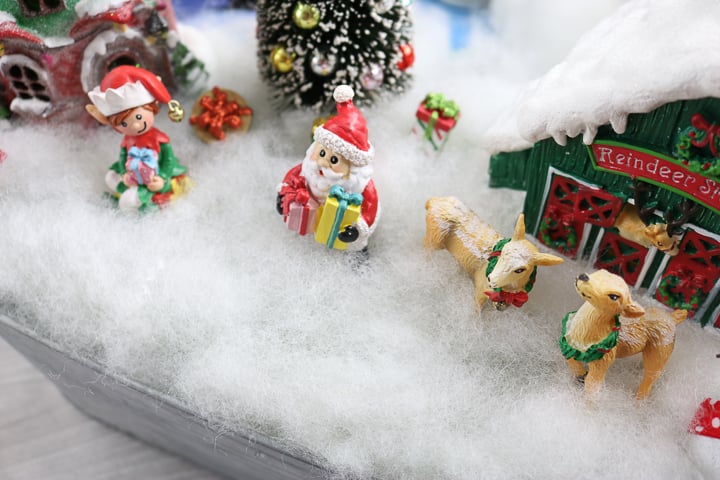 Just arrange however you would like and secure each piece into place with a bit of hot glue.
Then your Christmas fairy garden is ready for display on your mantel or anywhere around your home this holiday season.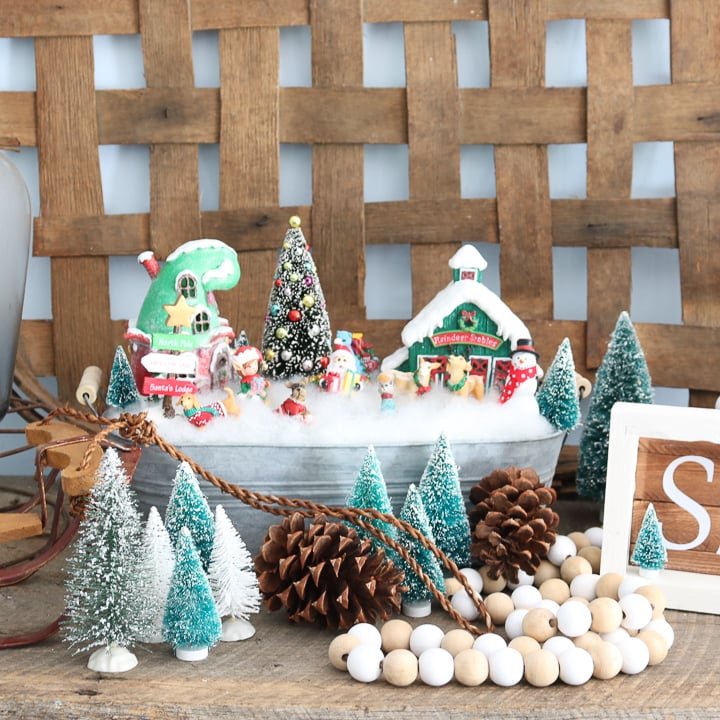 I told you crafting with glitter didn't have to be messy! It will just be our little secret.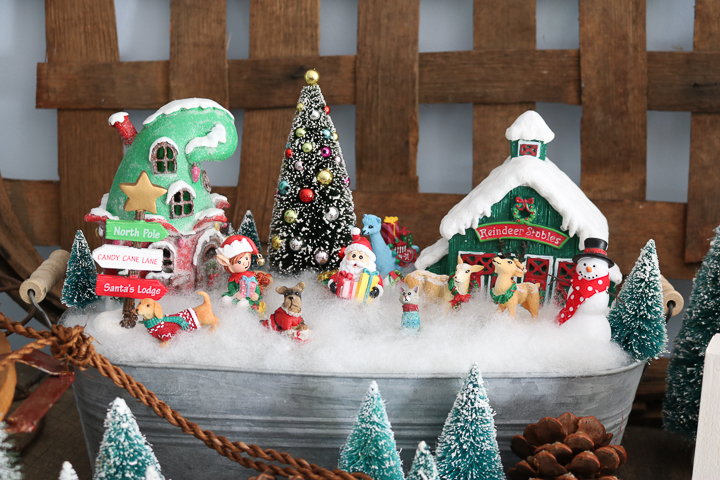 So, grab the supplies to make your own fairy garden for Christmas today. I can't wait to see what you create.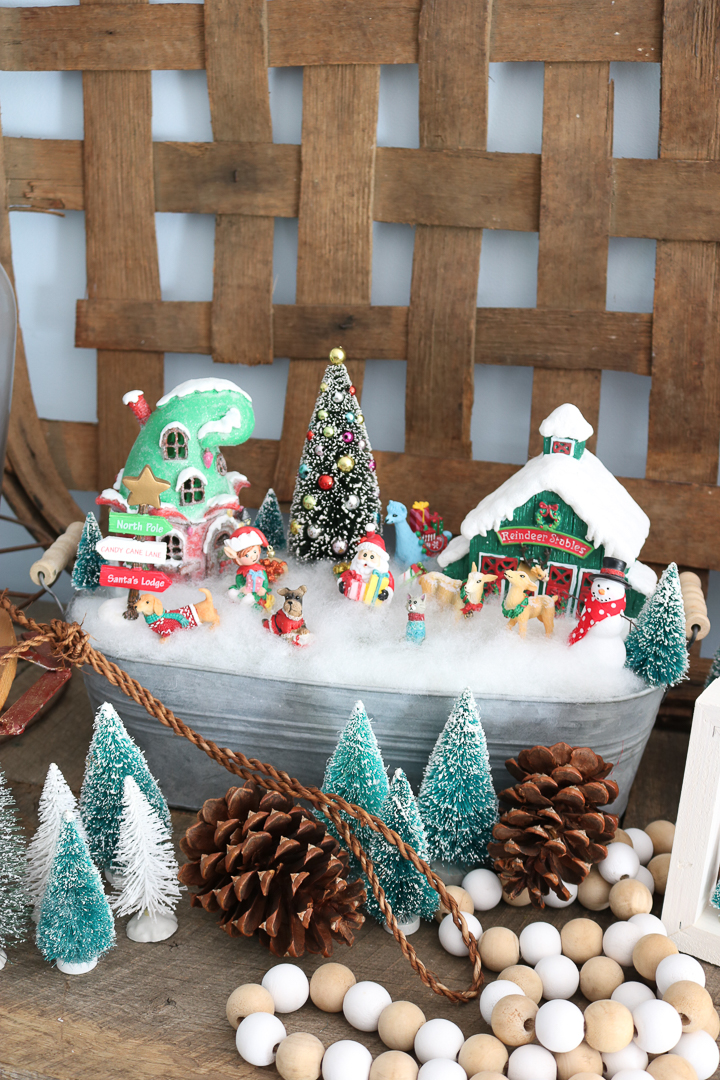 Love this Christmas fairy garden and want more ideas? Follow along below for ideas from our partners for this series!
Make a Santa letter holder for your little ones like this one from Tried and True.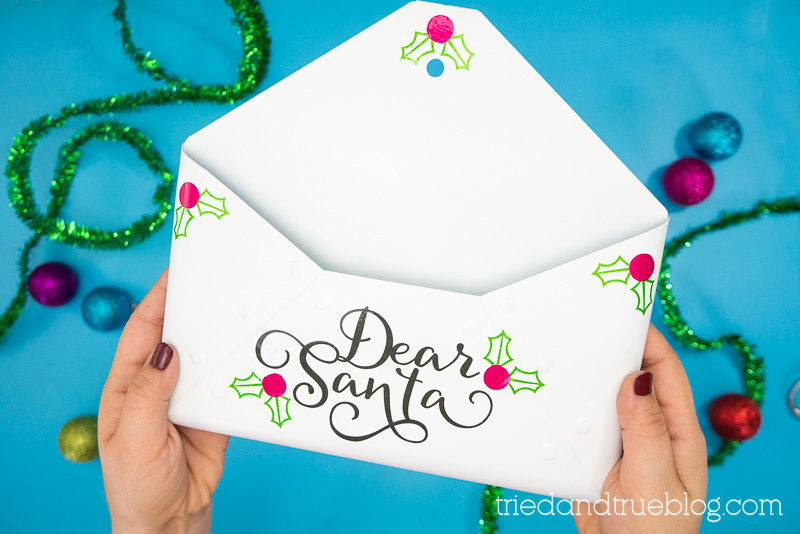 Use your laminator to make this simple glitter garland from Things Small and Simple.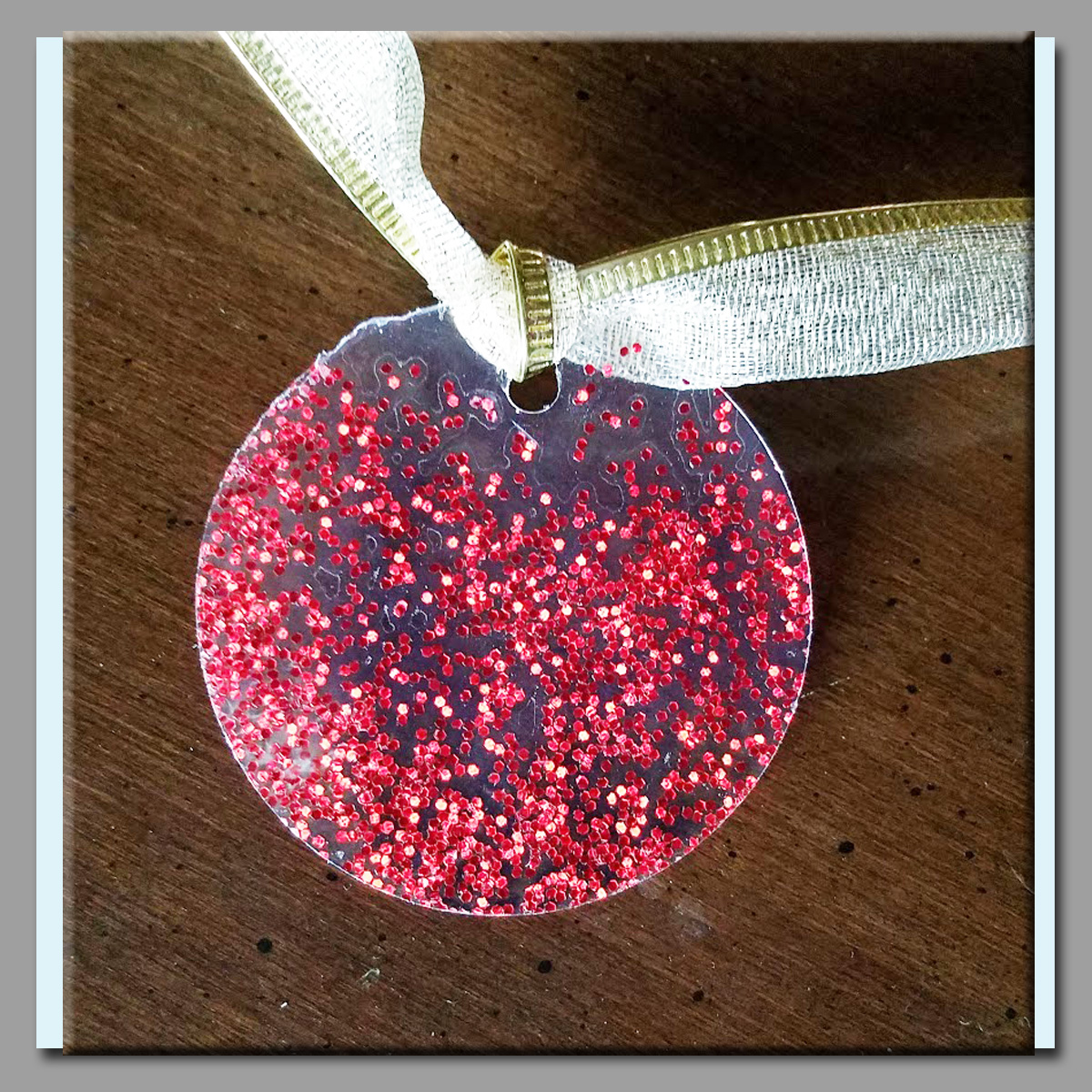 Mad in Crafts is sharing her awesome tip for stopping glitter from shedding.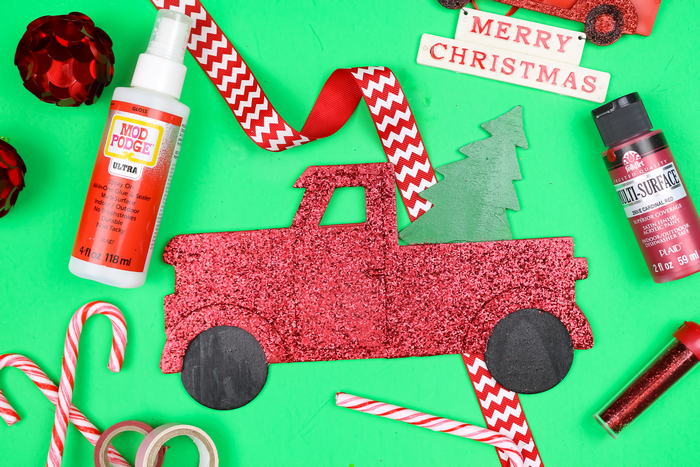 Make these personalized gift bags like these from Made by a Princess.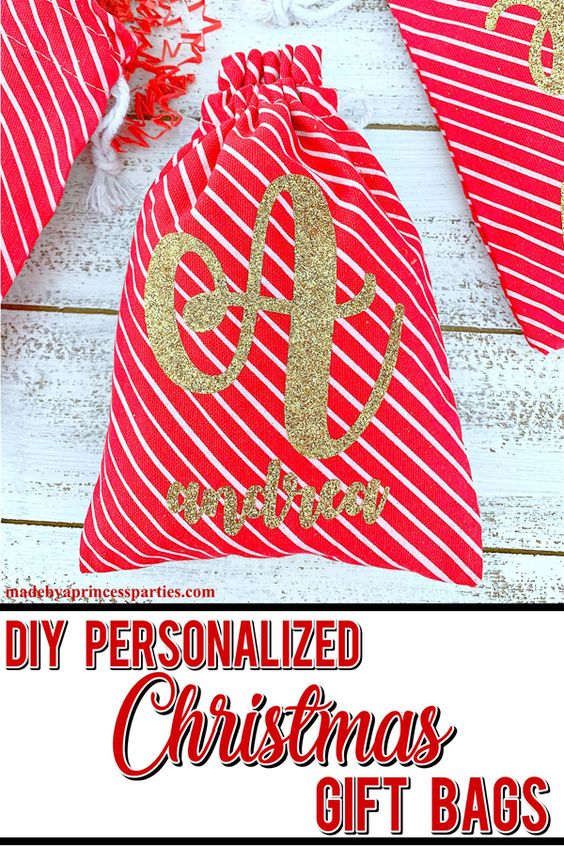 Going on a cruise this holiday season? Make these flamingo ducks from Flamingo Chronicles.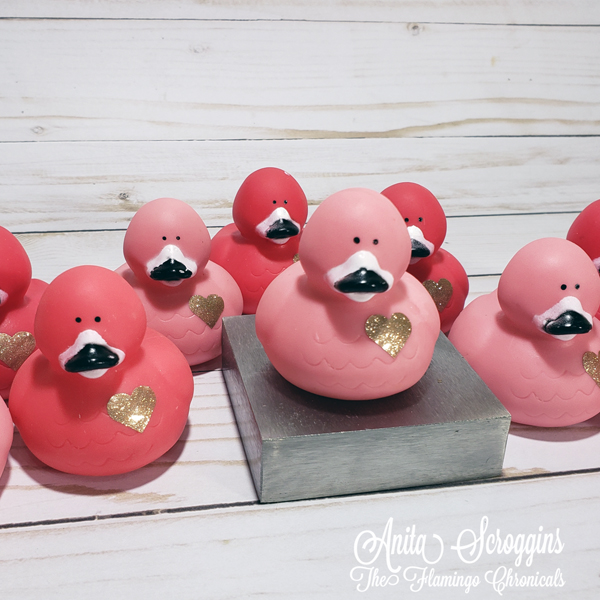 This holiday season you also need to make these easy glitter ornaments from Pineapple Paper Company.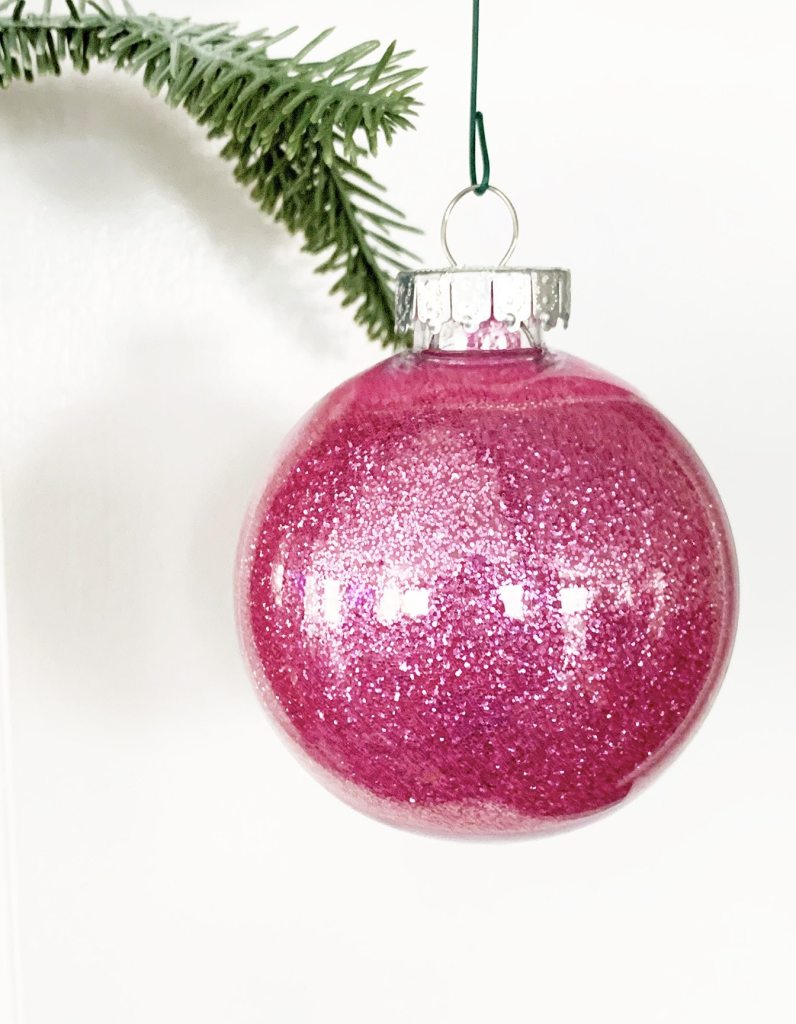 So, make this Christmas fairy garden or any of these other great glitter crafts this holiday season.