I have a super simple all natural cleaning secret for y'all. Cream of Tartar. Yep that stuff in your spice cabinet that you are just not sure what to do with. You will be amazed at the cleaning power of that little container. Try a few of my suggestions below and I guarantee you will be hooked. An all natural and powerful cleaner right out of your spice cabinet. This may well be your grandmother's best kept cleaning secret.
If you have missed any of our series, check out the ways to clean with
vinegar
,
cream of tartar
,
peroxide
,
steam
,
baking soda
,
lemon
,
corn starch
,
salt
and
rubbing alcohol
.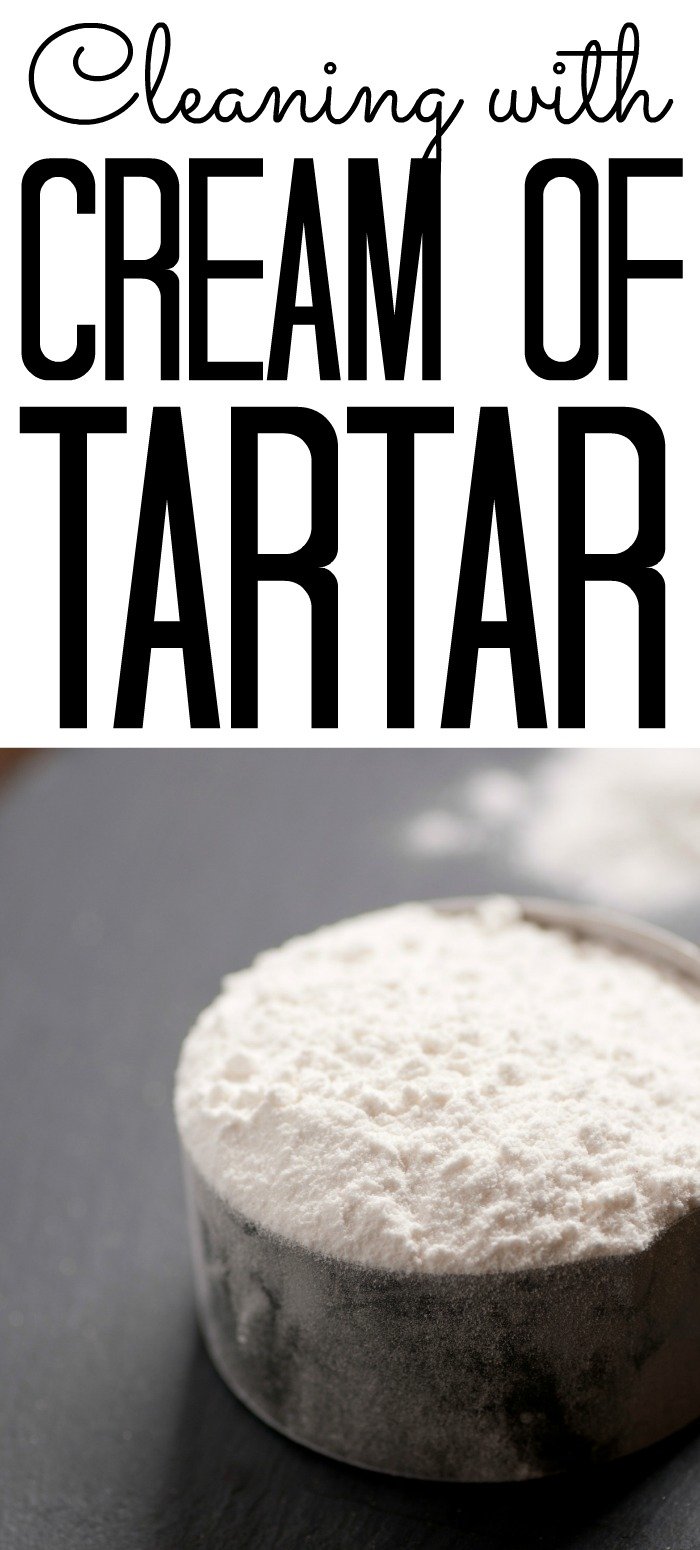 Mix equal parts vinegar and Cream of Tartar for a wonderful non abrasive cleaner for nearly all surfaces.
Cream of Tartar is an alternative to household bleach. Use it mixed with half as much vinegar or water anywhere you would use bleach.
Mix with a few drops of hydrogen peroxide to clean stubborn pots and pans.
Mix with 1/2 as much glycerin and add to a spray bottle. You now have your own homemade laundry stain remover.
Mix with 1/2 as much lemon juice for a great copper cleaner.
Porcelain tubs and sinks can be cleaned with equal parts vinegar and Cream of Tartar. Stains will magically disappear when rubbed with this mixture.
Add water to form a paste and tackle those bathroom mildew stains.
To clean drains, mix 1/4 cup baking soda, 1/4 cup salt, and 1 tbsp Cream of Tartar. Pour in drain and add 1 cup of water. Allow to sit then run water through.
Mix Cream of Tartar with a little water to clean all of your stainless steel appliances.
Remove scratches on dishes with a paste of Cream of Tartar and water.
A paste of Cream of Tartar and water will even clean stubborn soot from your fireplace with a brush.
One tsp of Cream of Tartar per quart of water makes a great presoak for your whites.
Clean your coffee pot with 2 to 3 teaspoons of Cream of Tartar plus water to fill. Allow to heat up, scrub with a soft cloth, and rinse.
Remove mold and mildew from grout with a mixture of Cream of Tartar and vinegar (form a paste).
Repel ants with a sprinkling of Cream of Tartar.
Remove rust stains from fabric with a paste of Cream of Tartar and water.
Remove ring around the collar by applying Cream of Tartar directly to the ring.
Discolored aluminum pots will be bright again after boiling 2 tbsp Cream of Tartar per quart of water for 10 minutes.
Love Soft Scrub but want a natural version? Mix lemon juice with Cream of Tartar.
Ink stains can be removed with a paste of lemon juice and Cream of Tartar. Allow to sit for one hour before laundering.
Removing tea stains is a breeze with Cream of Tartar.
Add a half teaspoon to water when boiling vegetables to preserve their color.
Mix equal parts Cream of Tartar and vinegar to clean burner pans. Apply paste and allow to sit for 10 minutes before scrubbing. Repeat if needed.
Mix paste of Cream of Tartar and vinegar to clean your oven. Apply and allow to sit for 2 – 3 hours before removing. Repeat if needed.
Remove toilet stains easily with Cream of Tartar.
Cream of Tartar has a very long shelf life and can be purchased in bulk through Amazon. I found this to be the cheapest if you order enough to qualify for free shipping. TASTE Specialty Foods Cream Of Tartar, 22-Ounce Plastic Container
As always, test all of these methods in an inconspicuous area before trying them on your entire surface.
I hope you enjoy cleaning with Cream of Tartar as much as I do! You may also want to try these bathroom hacks with vinegar and baking soda!
Post contains affiliate links.
For more cleaning and organizing printables see our list of over 50 free cleaning and organizing printables.
NEW!! Now you can print the complete guide to natural cleaning and keep it as a handy reference around your home. There are 225 ideas for using vinegar, cream of tartar, lemons, hydrogen peroxide, steam, baking soda, corn starch, salt, and rubbing alcohol to clean! Yep all of those things you probably have around your house already can be really powerful all natural cleaners.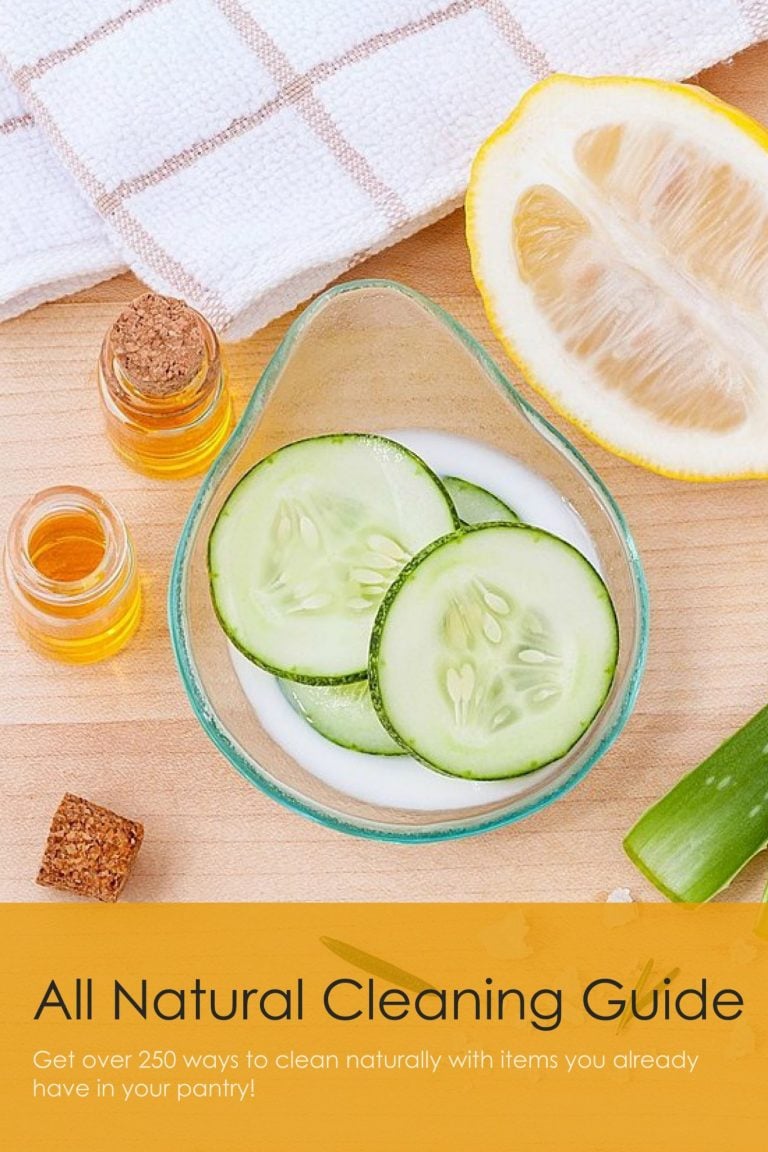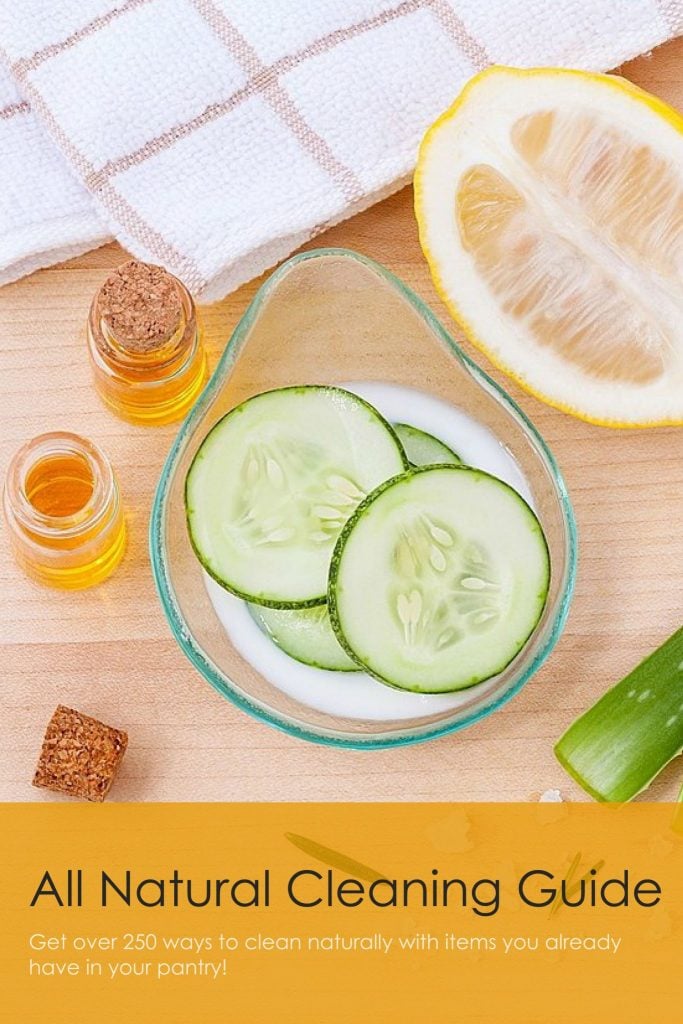 Just click here to add this download to your cart. Then just download to your computer. You can then print on your home printer and keep this complete guide to natural cleaning handy all year! I have just had many requests for a printable version of my cleaning series and thought this is the perfect time to release this series!
Want to see my favorite cleaning supplies and products?
I have gathered all of the products I love using around my home into one great section of my Amazon storefront. You can click here to shop! If you're looking for just about anything to clean your home, I probably have an option that you will love!