I am thrilled to share a college packing list with y'all today. I have sent one to college already and have another on the way. So, take it from this experienced mom, you need a list! Now, let's jump in and see what the must-haves are before the big moving day. This post is sponsored by Old Time Pottery, however, all projects and opinions are my own.
This is a sponsored post written by me on behalf of Old Time Pottery for IZEA. All opinions are 100% mine.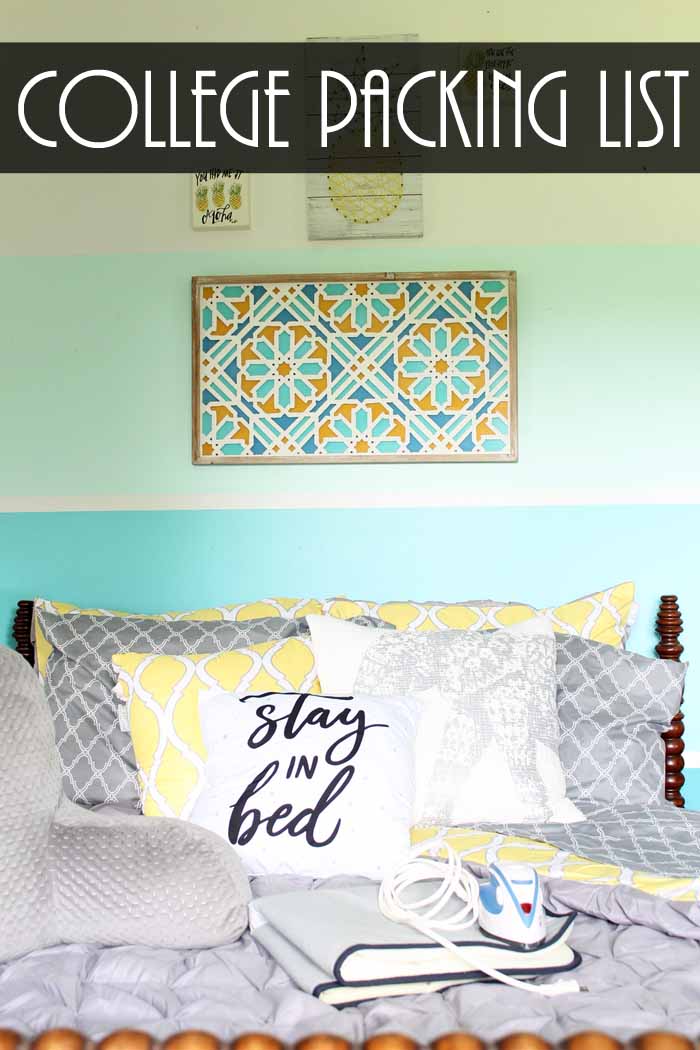 First, head here to download the dorm room checklist. Now you may not need everything on this list. So start by marking off any items that your child may not need. You might also want to add a few items that are specific to your child that they may need. Then head out to Old Time Pottery to knock off the items on your list. Why Old Time Pottery? Old Time Pottery stores are HUGE! There are so many things that students can use. It is a one-stop shop for all the things you need to send them off to college in style. Come along below as we shop and I will share a few tips and tricks that I have learned along the way.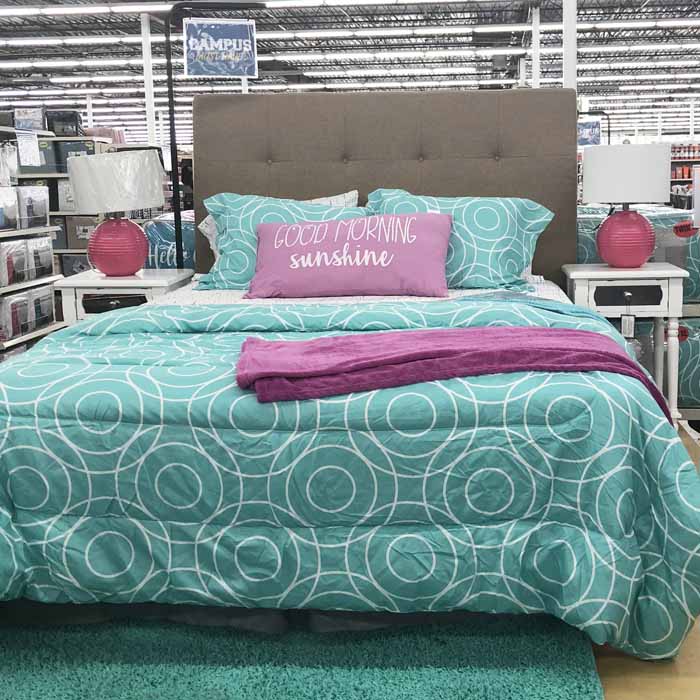 Bedding & Accessories
There is so much bedding y'all. So many choices and so little time! Even if you have a picky college student, you are sure to find exactly the bedding you are looking for at Old Time Pottery. Be sure to check with your college about the bed size. Many dorms have Twin XL beds and you will want to buy special bedding for those. Don't forget the sheets, mattress cover, pillows, and more while you are here. They have it all!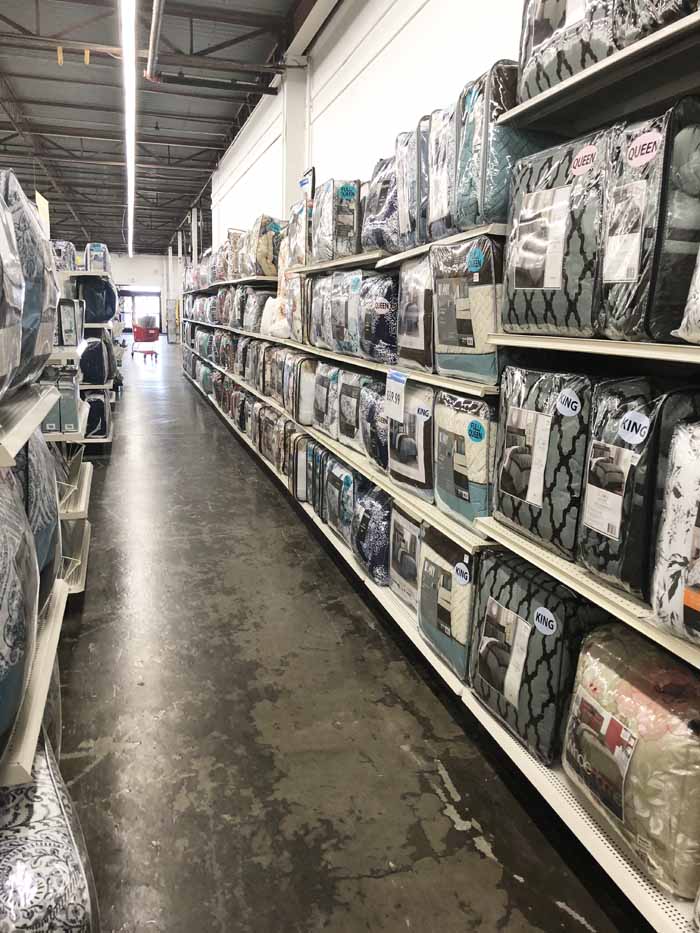 Rugs
Dorm floors can be cold and the echo can be horrible. Adding a rug to the room can solve both issues. Again, there is a huge selection at Old Time Pottery so you are sure to find what you are looking for.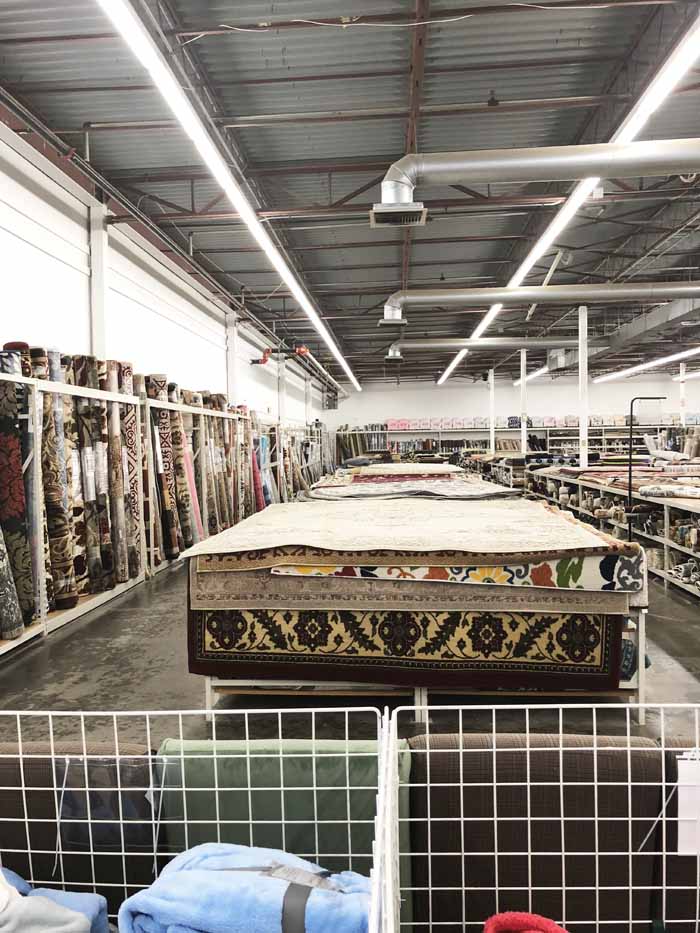 Decor
You will of course want to add some personality to any space. Lamps are a must for decor but also lighting. Think about bedside lamps as well as task lighting especially if they will be sharing a space with another person. It is nice to have a light when your roommate wants to go to sleep.
You will also want to add some decor to your walls. Be sure to check with housing at your college for any rules here. Usually you can use command hooks or something that does not damage the walls. Think light when using these products for hanging decor on the walls. A canvas is a perfect accent to any room and you can find aisles of options at Old Time Pottery.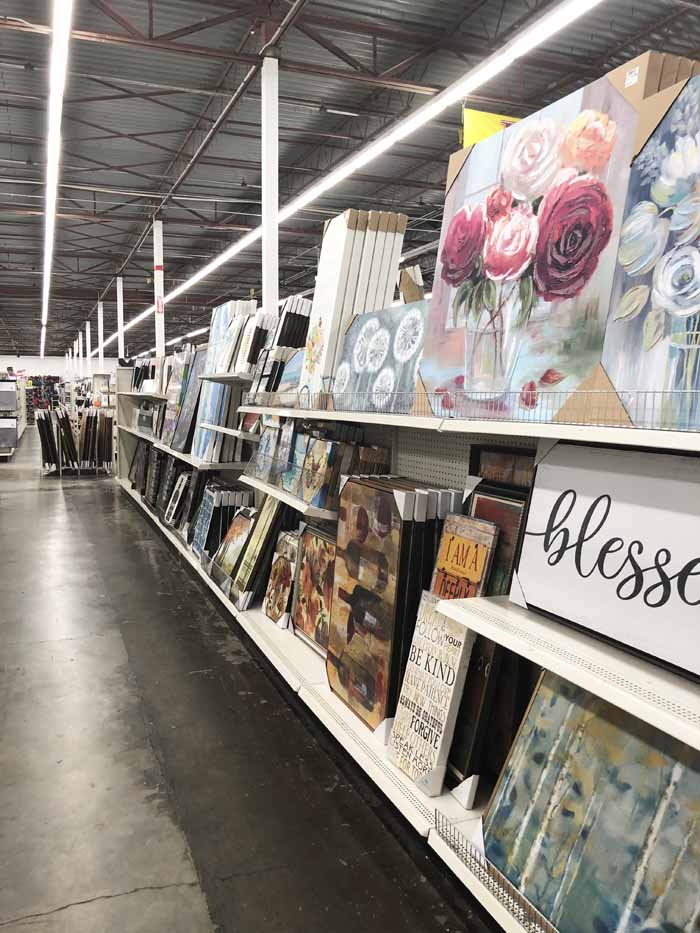 There are also posters and self adhesive decor options there as well. Whatever your restrictions are, you should be able to find something to add some flair to the room at Old Time Pottery.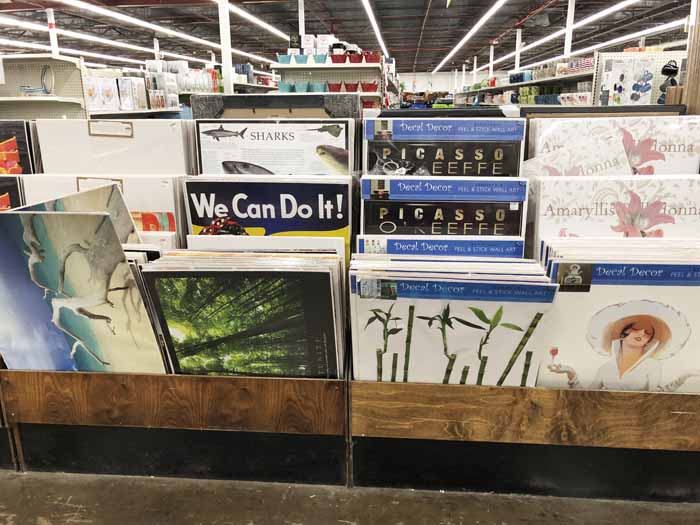 Bath
So many towels! Definitely pick up everything they will need for showers especially if there is a communal shower. Individual shower? Pick up shower curtains, bathroom rugs, and more at Old Time Pottery as well.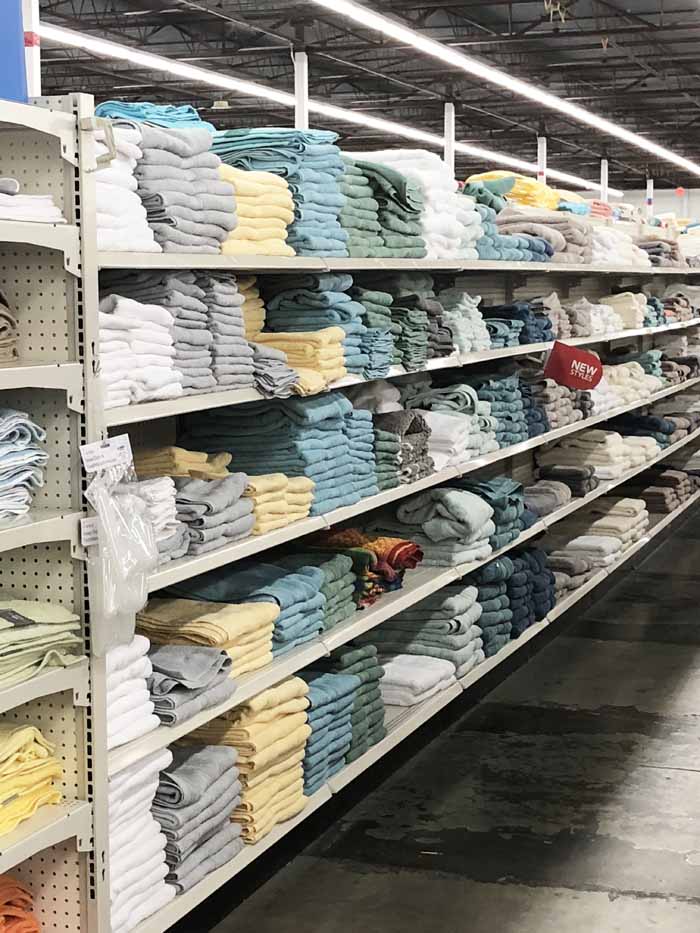 Storage
This is perhaps the most important thing you can plan for when shopping for your college student. Rooms are often small so get creative with your storage solutions. Try decorative baskets and boxes to store excess items. Lift the bed as high as you can to gain extra space as well.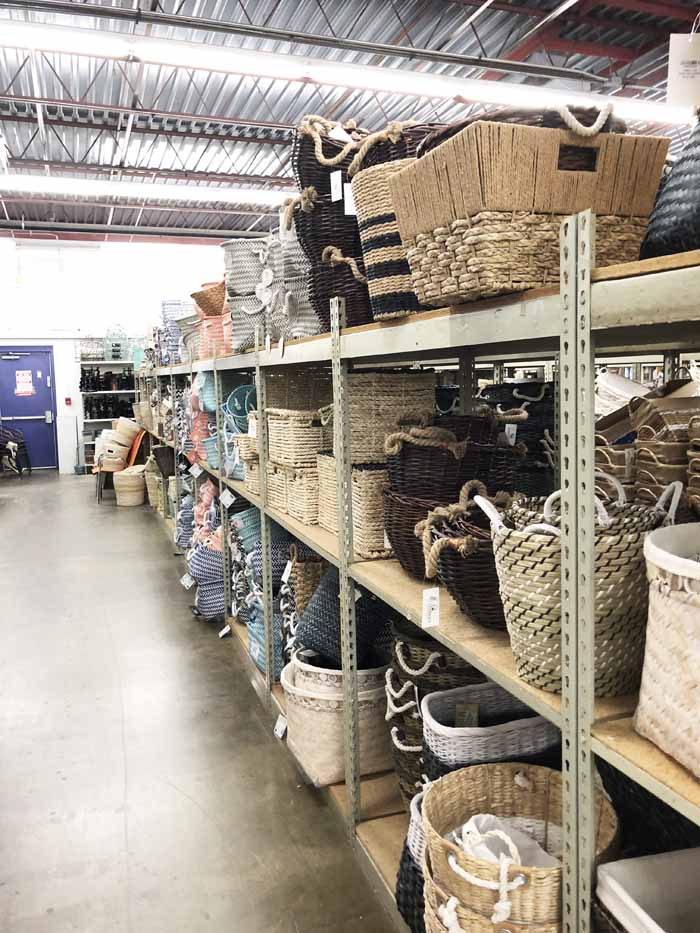 Shop for functional furniture pieces and plastic organizers all in one place. You can also maximize your closet space with functional closet organizers.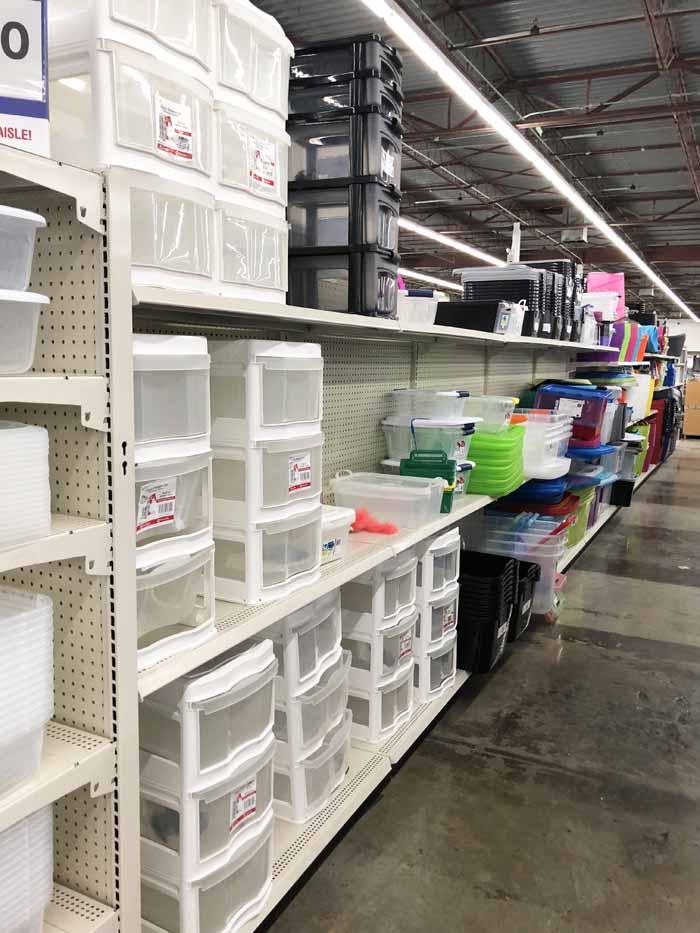 Among the many aisles at Old Time Pottery, you are sure to find some containers that will work in the space you have as well as match the decor that you already picked above. You might even need two carts!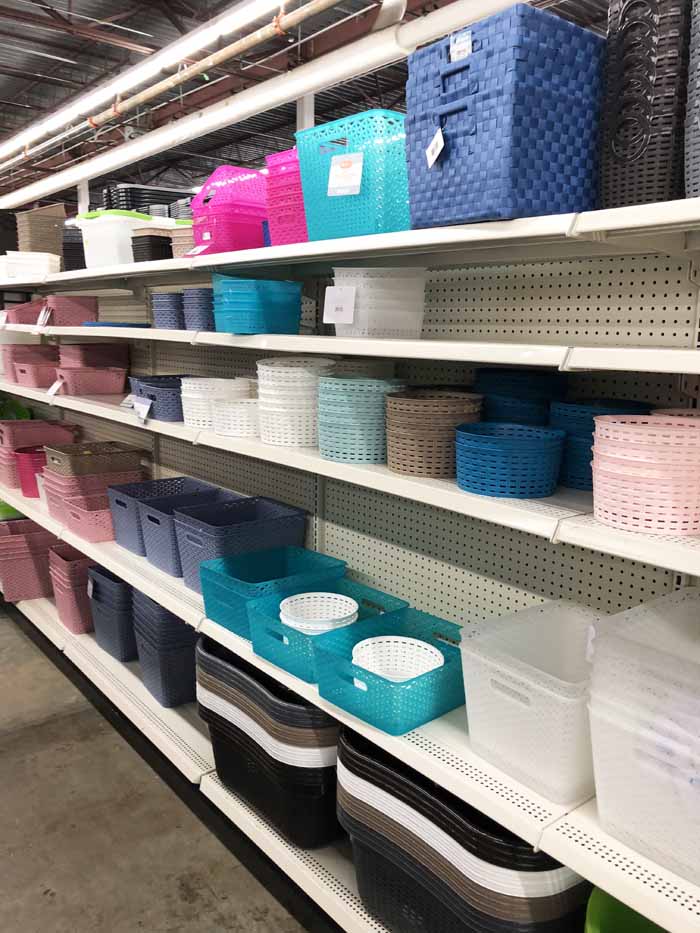 Laundry
If they don't know how to do their own laundry, now is a great time to learn! They will need everything to do their own once moved in. Don't forget to get an iron. They may not use it all the time but you will feel better knowing that they can at least iron out those wrinkles if they want to.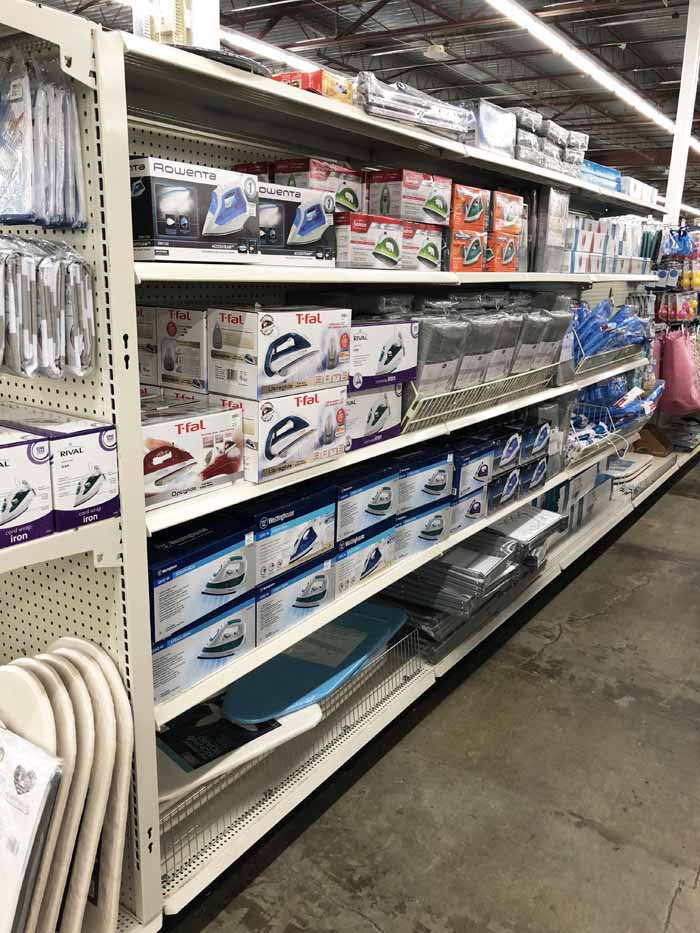 A laundry basket is a must! I like to send one that has handles so it can easily be transported to the laundry area. There are so many cute options at Old Time Pottery!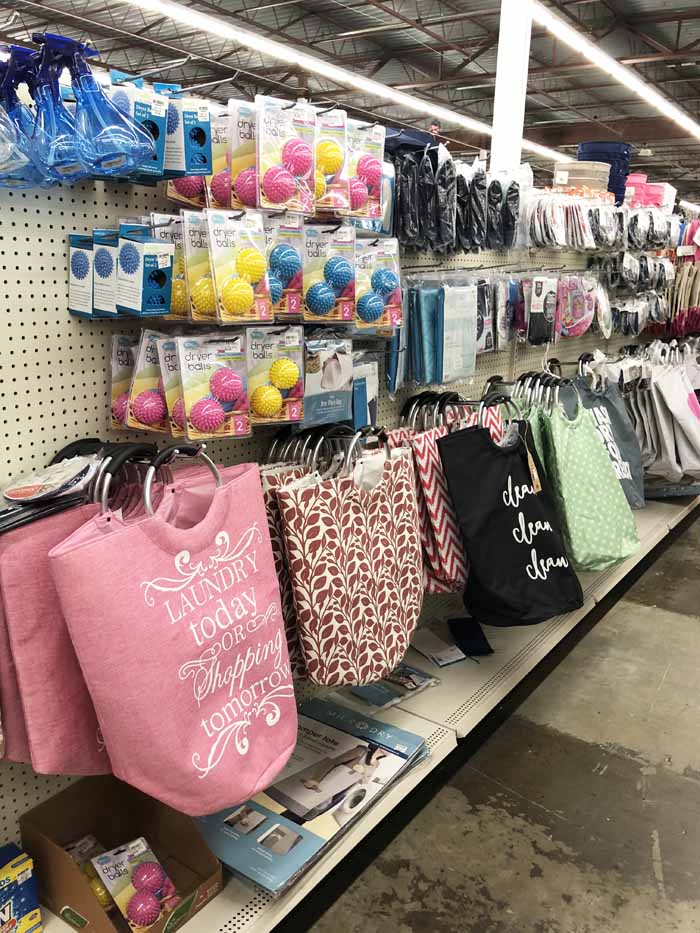 Kitchen
Their dorm room may not have a full kitchen but they can still have a few functional items to make a quick snack. Small appliances that may be allowed include coffee pots, toasters, crock pots, and sandwich makers. Be sure to check for any rules before you purchase. You might also want to pick up things like plates and utensils. You can find everything they might need at Old Time Pottery.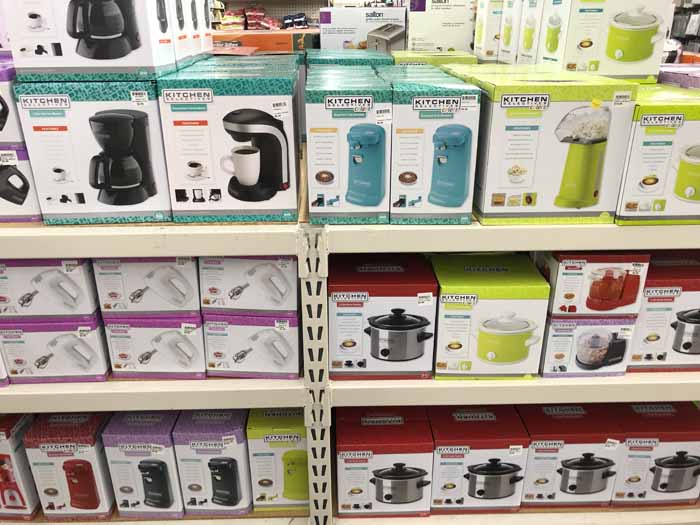 Other
There are so many more things that they may need. From trash cans to hangers to umbrellas and more. You really need to think about everything they may need. The great thing about shopping at Old Time Pottery is that they have all of that and more. Follow your college packing list but also be sure to go up and down each aisle. You may just find things that you didn't even think about!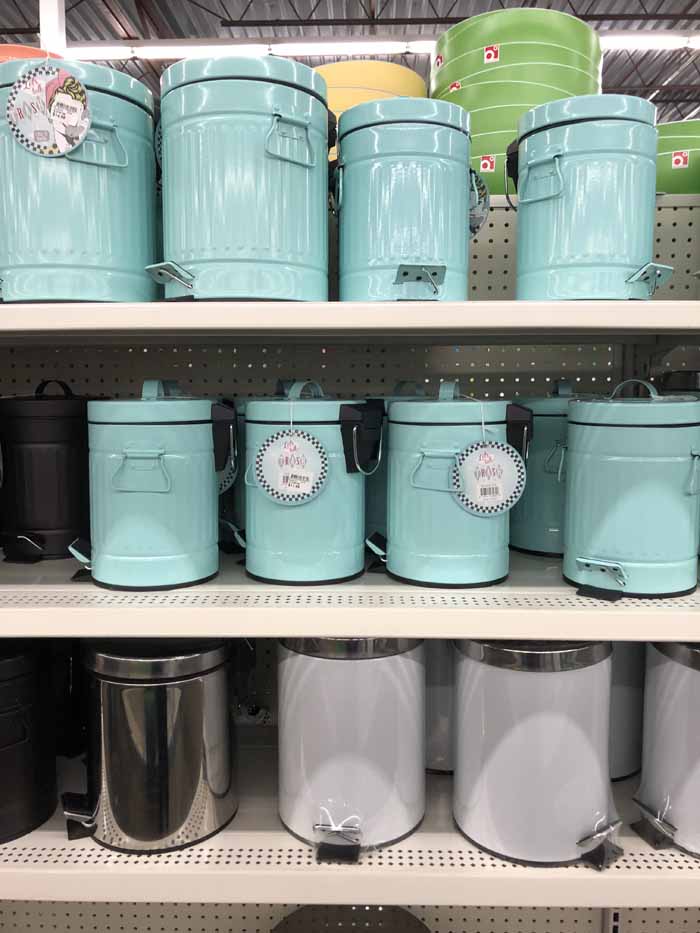 Tips and Tricks
Now for a look at what we picked up on our trip along with a few tips and tricks for things you don't want to miss! First of all, coordinated bedding is a must for my girls and it may be for yours as well. We were able to mix and match from the wide selection at Old Time Pottery and find bedding and pillows that look great together.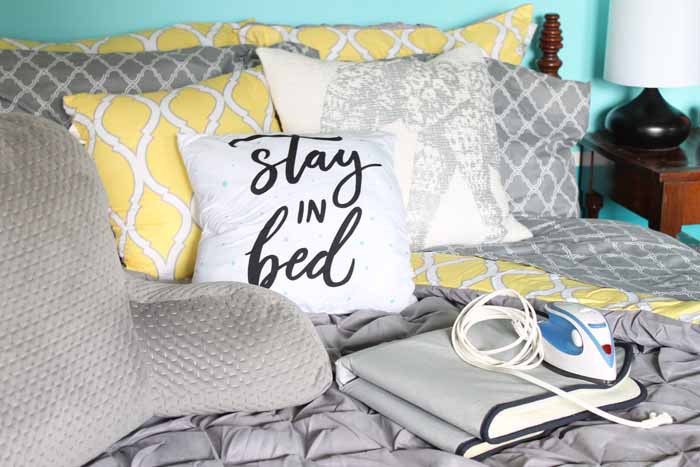 One of my top tips is to pick up a study pillow like the one below. They will definitely use it! You can find a wide variety of colors at Old Time Pottery to match any room.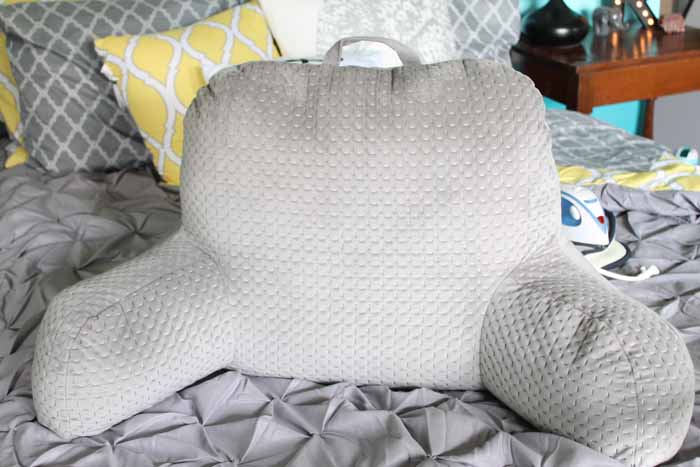 We talked a little about picking up an iron for your college student. I have a tip for saving some space in the room as well. Try an ironing pad instead of an ironing board. It can be folded up or even hung in a closet. It is the perfect solution for small spaces.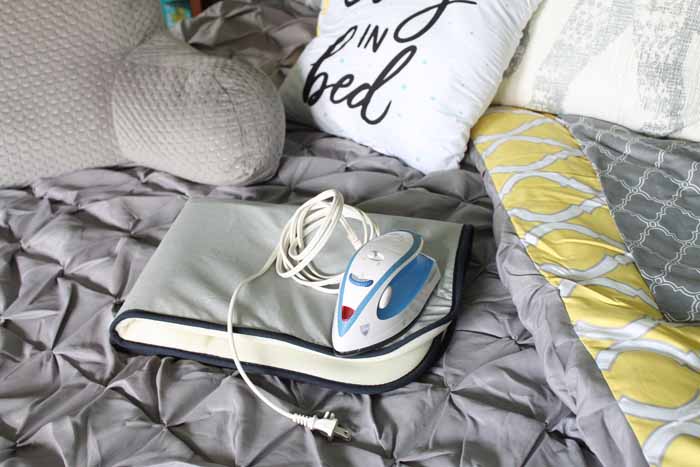 Also be sure to let your student's personality shine through with their room choices. If they love elephants, pick up some elephant items. Wherever their passion lies, be sure to reflect that in their space.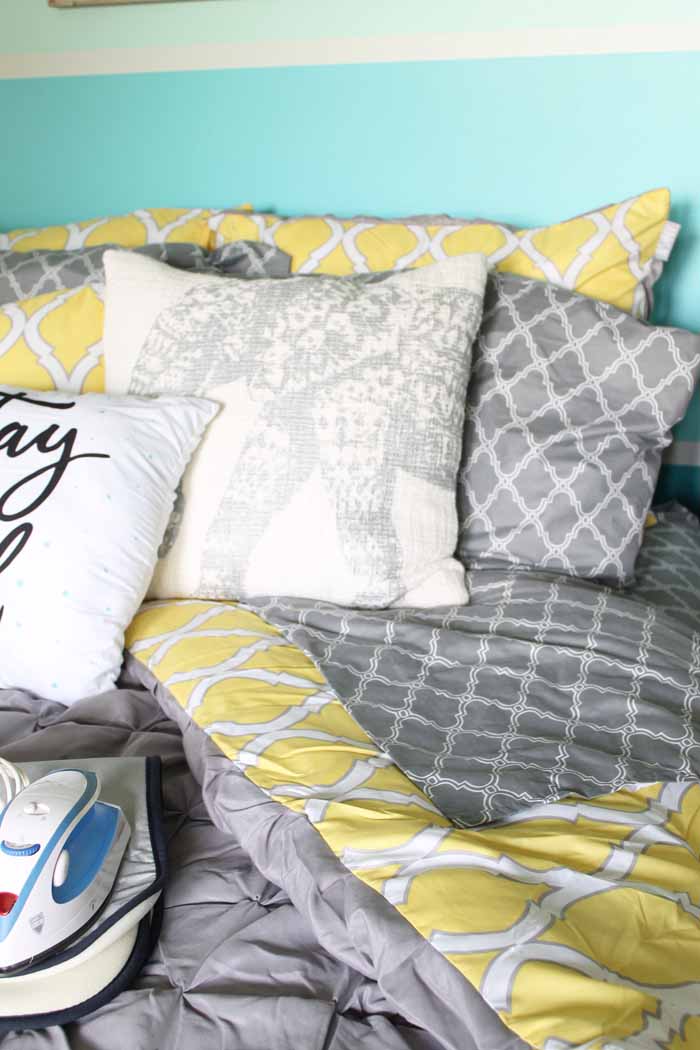 Organization and storage can reflect that personality as well. I personally love storage boxes with lids. They are stackable and make great use of vertical space. You will also want to be sure they are healthy and hydrated even after they leave the nest. Think about picking up a water bottle and a small lunch box for them to store snacks on the go.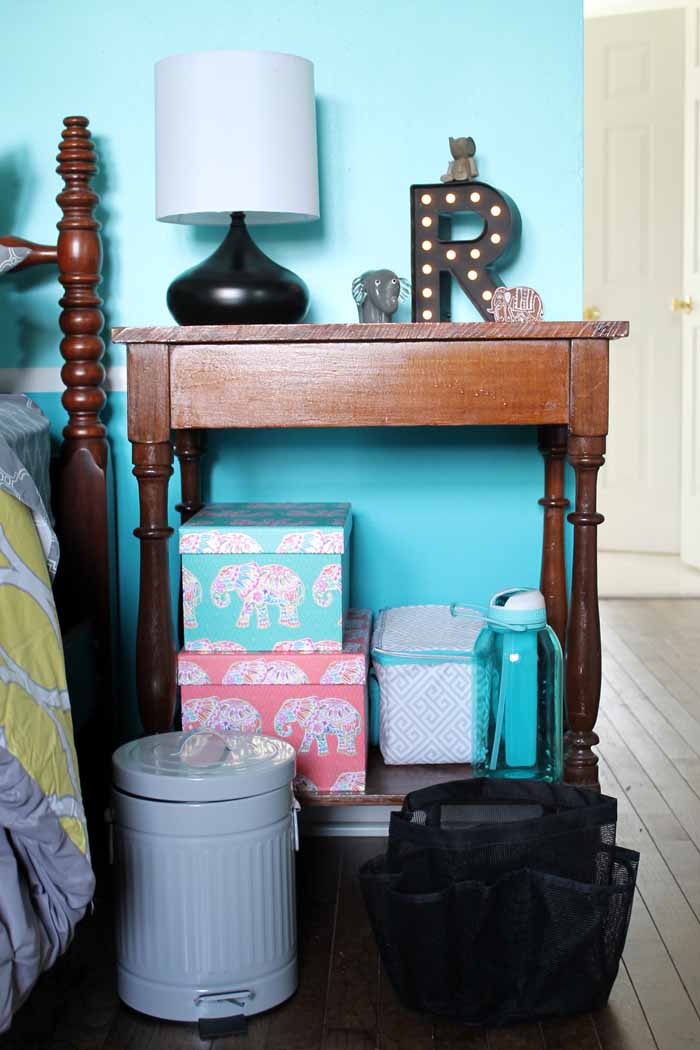 A shower caddy is a must for any communal bathroom. Get one large enough to store anything they need in the shower so they can pick it up and go!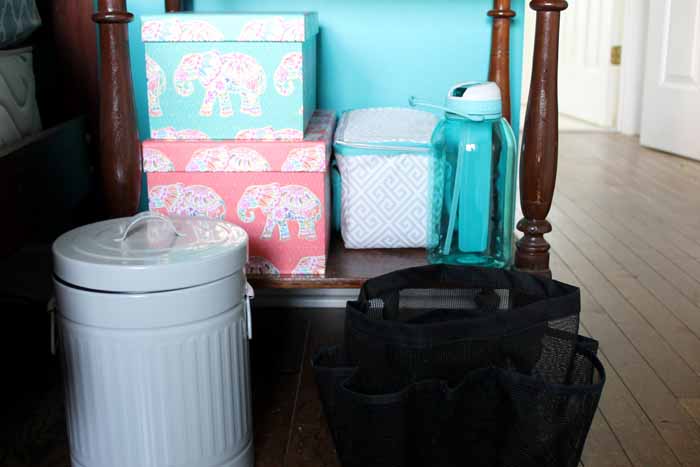 Now, are you ready to shop? Print your college packing list and head out! Be sure to visit OldTimePottery.com to find sales, coupons and other Back to Campus specific discounts.