Add a DIY college survival kit to the packing list of any teen headed off this year to college. This is the week for me y'all. My oldest daughter is headed off to college on Friday. It is a time of mixed emotions but I am so excited for her. Between the excitement, the craziness, and the to-do lists there are so many things I almost forgot. So I came up with a little DIY College Survival Kit for her to carry with her. I thought I would give y'all a peek and list of contents. Just in case your baby is off to college. You could even give this one as a gift to a new college student. It is just the basic essentials. The things that you are bound to forget. Cause really…who remembers to buy band-aids? Me that is who!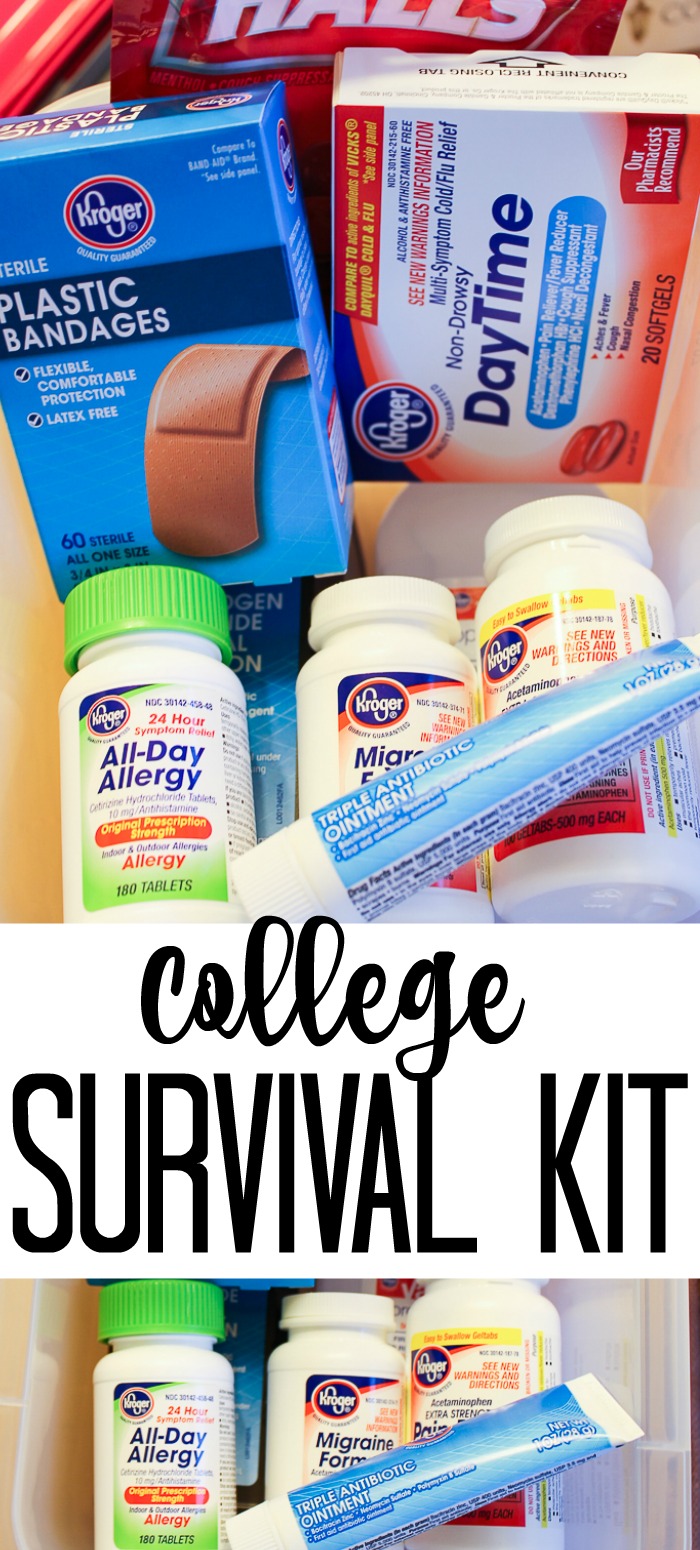 The contents of my College Survival Kit include:
cough drops
cold medicine
band-aids
allergy meds
Tylenol
migraine meds
antibiotic ointment
peroxide
rubbing alcohol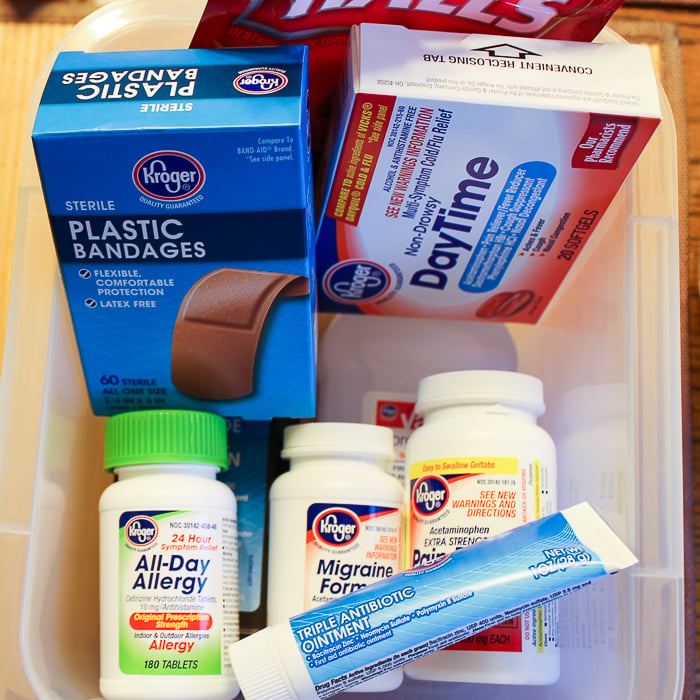 I put it all in a plastic storage bin
with a lid. My kid will be the one in the dorm room with everything you need when you get sick or scrape your knee. Hey, I won't be there to kiss the boo-boos anymore. This is my way of kissing them from across the miles.
What else can you include in your version of this dorm survival kit?
vitamins
essential oils
acne medications
moleskin
ibuprofen
Midol
cough syrup
foot spray
anti-fungal cream
eye drops
nose spray
throat lozenges
tweezers
nail clippers
sewing kit
or you can find more college essentials here
Any other tips for a mom of a soon-to-be college freshman? Advice? Or you can just commiserate with me in the comments below. Then make a shopping list for your own college survival kit. You will be so glad that you did!
Love this survival kit for college and want more ideas? Try the links below!