These cork Christmas ornaments are great for crafting with kids. Every year I make some type of ornament with my kids. This year I went with some cork! A touch of rustic with a little whimsy added by the kids. Plus they are so inexpensive to make your can fill an entire tree with these cuties!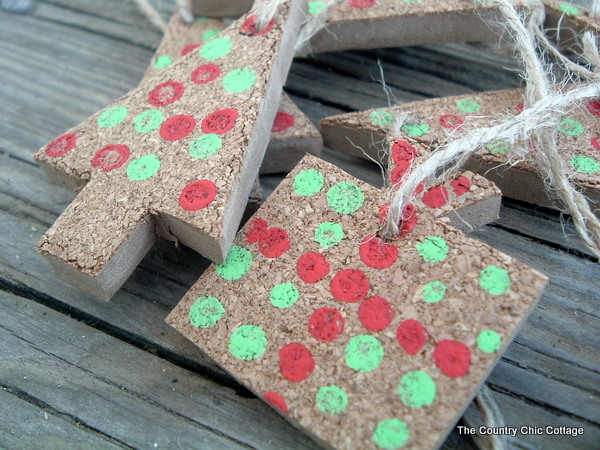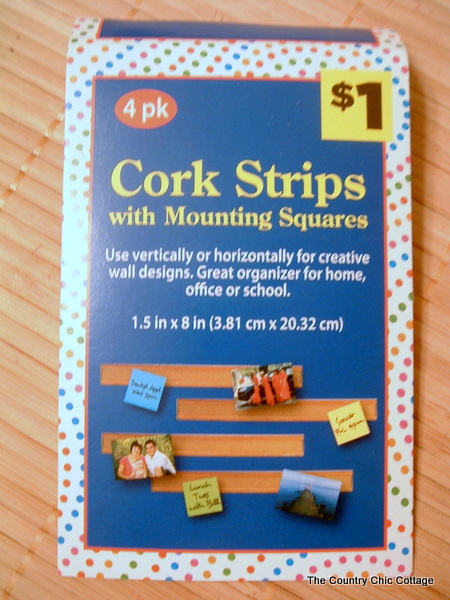 Did my kids paint those?? Why yes they did! The secret….teach them to paint perfect dots with the WRONG end of the paintbrush. Yep dip your paint brush end right in the paint and dot til your heart is content!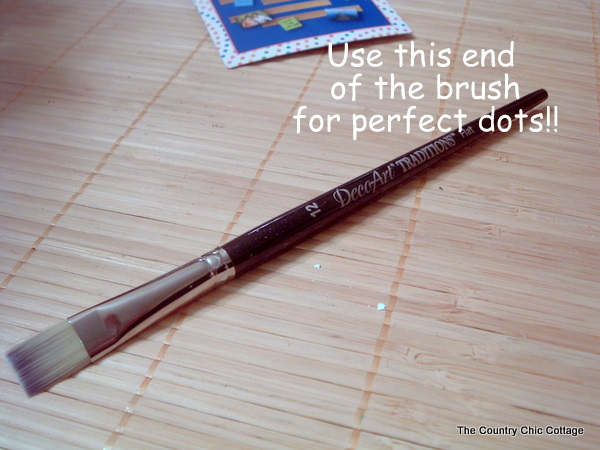 I used a pair of scissors and cut the cork into shapes. The kiddos went dot wild. After they dried I pokes a hole with a small screwdriver and added some twine. Yep this is one $1 pack of cork. You can allow older kids to cut the cork into shapes themselves but it does require some good scissors and a firm cut.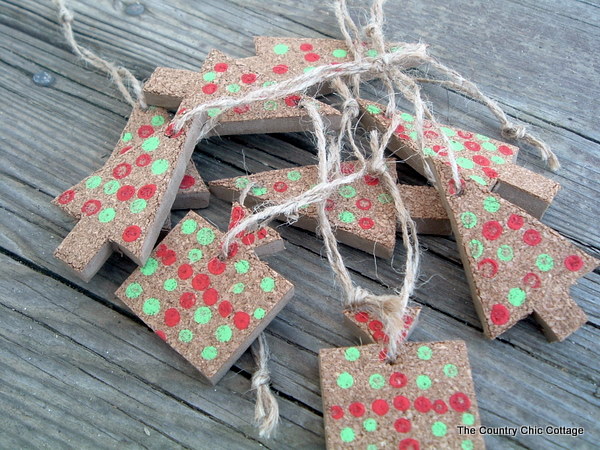 We even made a set of mittens! These may very well be my favorite version!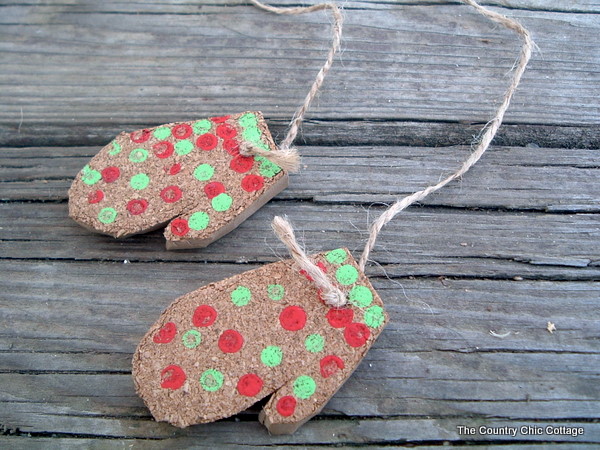 Red and green polka dot perfection! You can let the kids pick other colors as well but we liked sticking with the same color scheme over and over. We had an entire pile of ornaments in 20 minutes. Kid's crafts need to quick!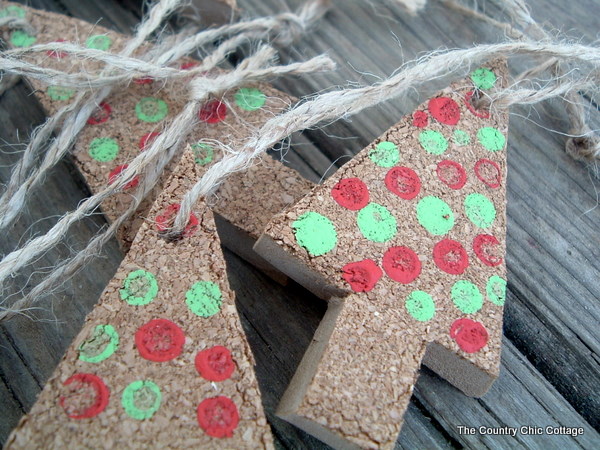 The cork is backed in a foam material. It cut fairly easily. I would not let the younger kids cut it though. And don't use your best scissors.
We added them to our stair railing. Stay tuned as later this week I will have a full Christmas tour. Any kid's crafting happening at your house?