The thrift store is a perfect place to pick up bits and pieces for a Halloween costume. This year my son wanted to be a cowboy. It all started with a hat that he just had to have. Then I worked on the rest of the pieces over a few months. If you want more Halloween costume ideas like my
Miss Frizzle costume
and more, be sure to head to the bottom of this post!
How to Create the Perfect Thrifted Cowboy Halloween Costume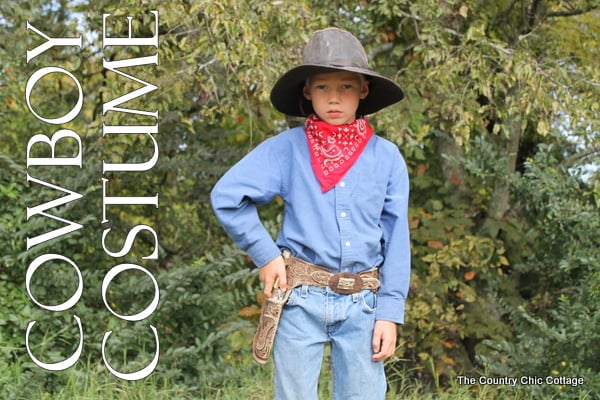 Thrift Store Finds Make Great Halloween Costumes!
The shirt and bandanna both came from Goodwill. The shirt is just a blue button down collar shirt. Of course, you can find the bandanna just about anywhere from the Dollar store to the craft store.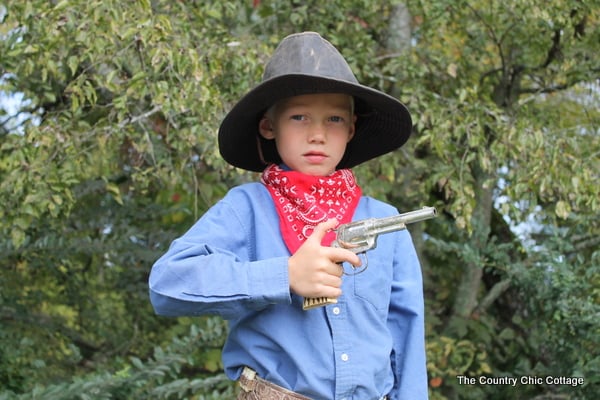 This Cowboy Halloween Costume Was Worth the Wait!
We just picked a pair of old jeans from his drawer. I am sure they were also a thrift store find at one time. The boots were the tricky part. It took me months to find some in his size at the thrift store. But when I did he was the happiest boy on earth.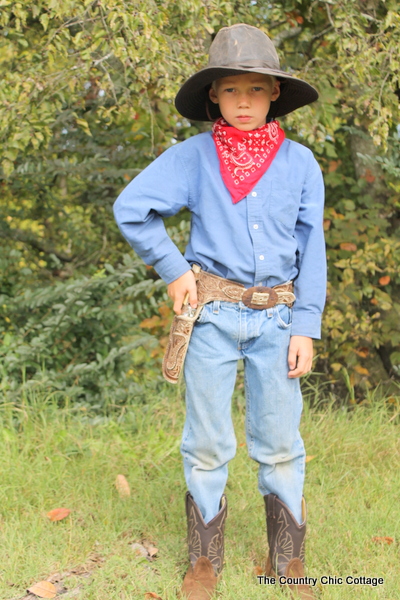 What about those guns and the gun belt? Those were Daddy's when he was a little boy and have been passed down to my son. It just might be the most special touch to the entire costume.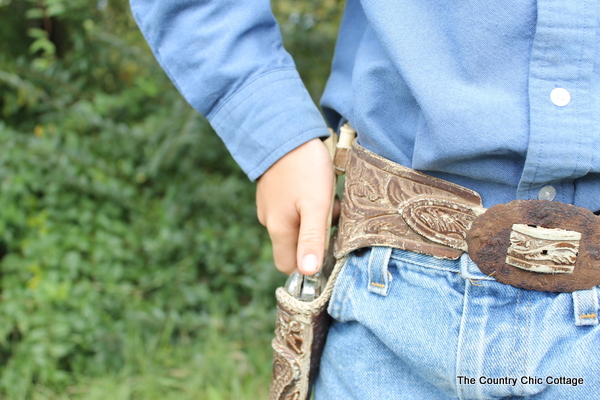 We are ready for a bang up good time this Halloween. Do you have your costumes ready?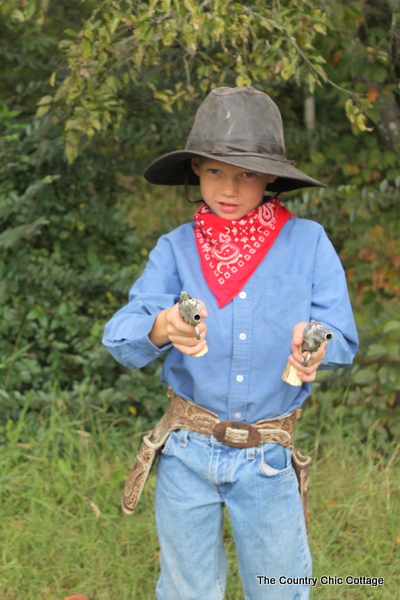 Want more DIY Halloween costume ideas? Try the links below!