Want to make a tacky tourist costume for Halloween? It is probably way simpler than you think it is. Grab a few accessories from the thrift store and you can be a tourist any day of the year. We pulled together this look with one trip to the store and a little ingenuity! Grab your supplies and our tacky tourist costume ideas to make your own today. Want more ideas? Try being an old lady for Halloween instead of making this DIY tourist costume.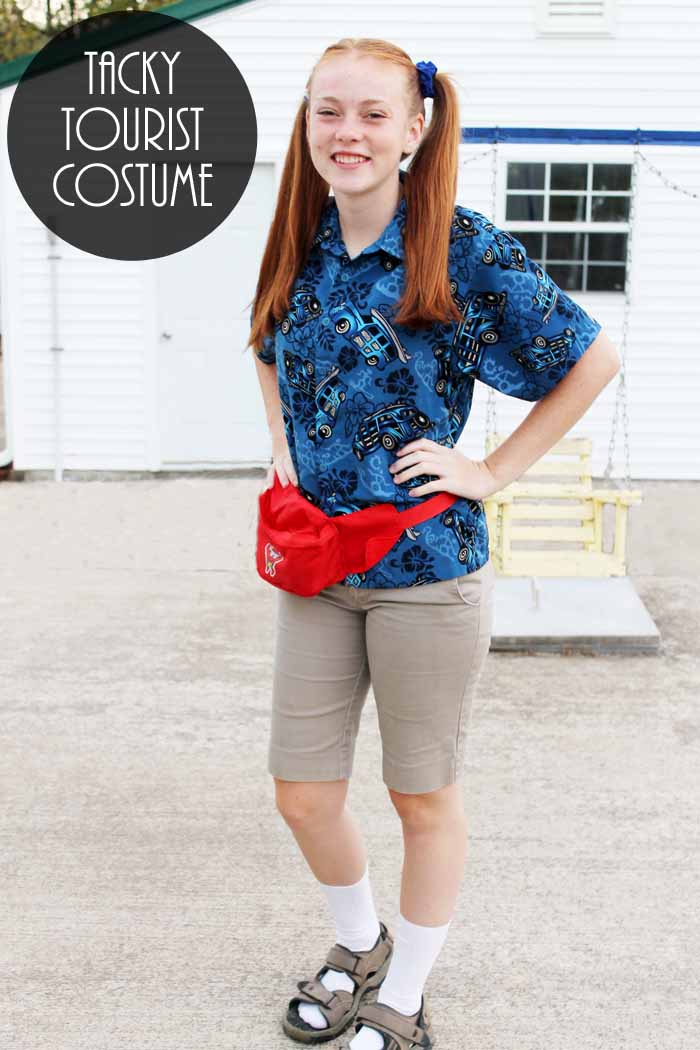 Tacky Tourist Ideas
Use each of our ideas below to pull together the perfect tacky tourist costume for Halloween. This is one inexpensive way to dress up for a Halloween party.
Hair
Start with your hair! Pigtails are perfect and you want to be sure to add a few scrunchies to them! We actually made the pigtails slightly off to add to the look. You can also of course add a hat if you wish. Think big and loud when finding the perfect topper. A beach hat perhaps or an outrageous ball cap. The thrift store is sure to have some great options.
Clothes
Next, you will want to peruse the men's section of the thrift store for a Hawaiian shirt like no other. This fun one with cars seemed to fit the bill perfectly. Pair that shirt with khaki shorts, of course. Think about clothing that a typical tourist wears to a beach vacation or even outfits you have seen at Disney.
Accessories
We also had to have a fanny pack! One with Mr. Kool Aid on it? Even better! Look for colorful options that "work" with your outfit. In other words, they need to be as tacky as possible.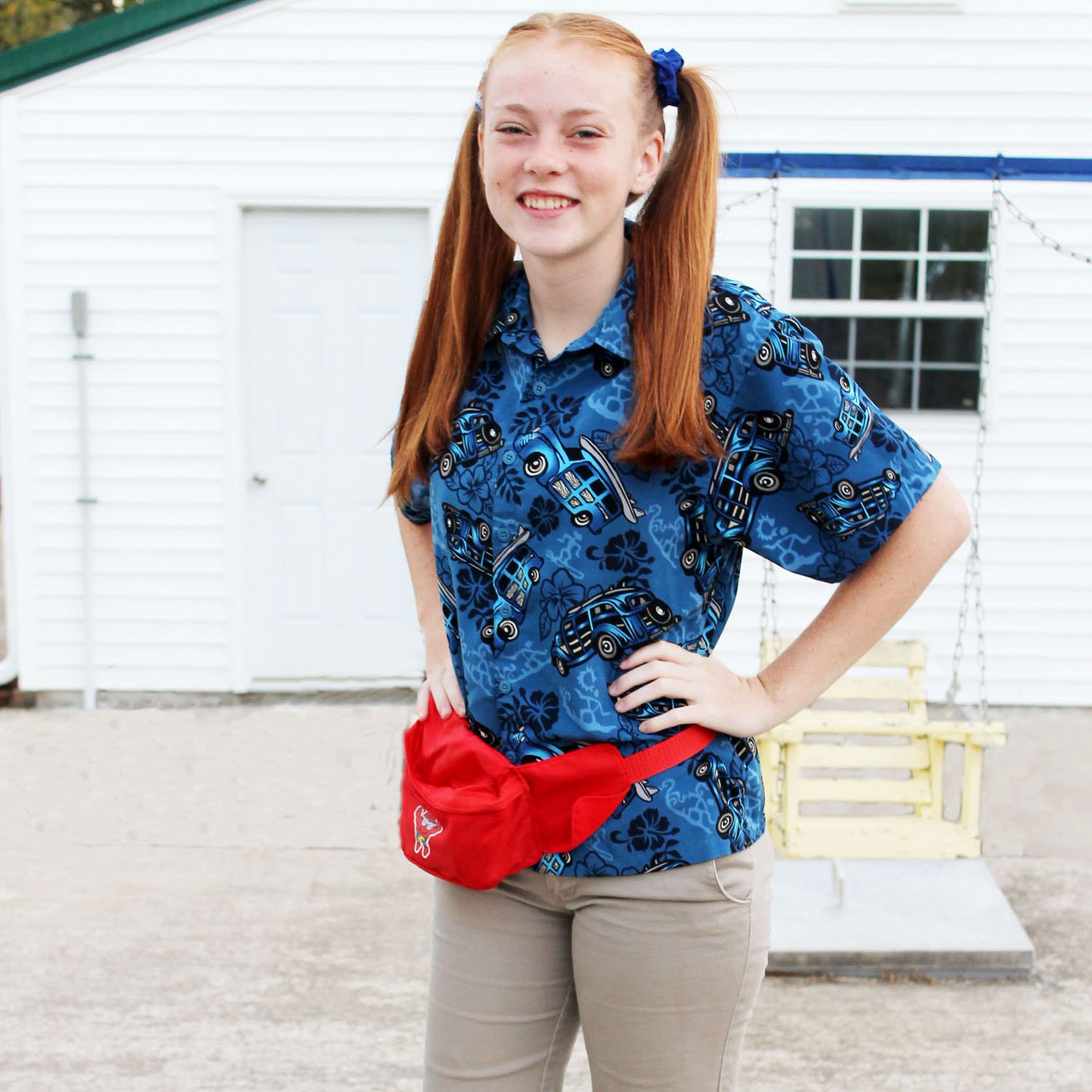 Footwear
Khaki shorts complete the ensemble but what do you wear on your feet? Sandals with socks of course! Look for strappy Velcro sandals and also long socks that you can pull all the way up! Look for the sandals at the thrift or second-hand store to keep prices low.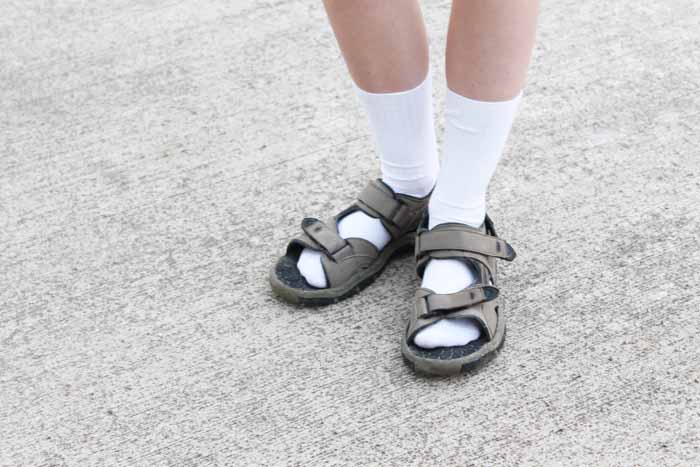 A quick trip to any thrift store can yield the tacky tourist costume of your dreams! Head out and find the perfect tacky outfit and then make this your go-to Halloween costume this year. You are sure to turn some heads! Use our tacky tourist costume ideas above to help you complete your look. Make a list of what you need and head out to find your perfect DIY Halloween costume.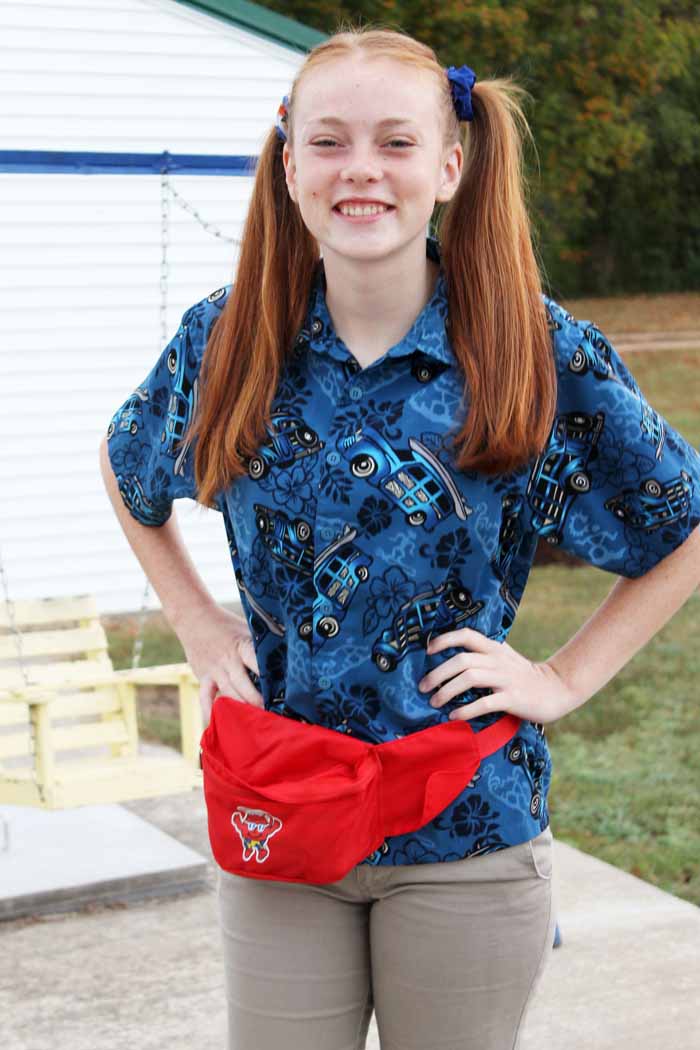 So do you love this and are you looking for more Halloween costume ideas? See the links below!
So will you be making your own tacky tourist costume this Halloween? We would love to see it if you do! Share your costume on Instagram and tag us! A DIY tourist costume is easy to make and will be the perfect way to dress up this year.