These decorative flower pots with sea glass will look great around your home anytime of the year. I am in love with how this project turned out and I think you will love it as well. If you collected sea glass this summer at the beach, be sure to use it to create this one of a kind planter pot. If not, purchase some! You can make this planter either way.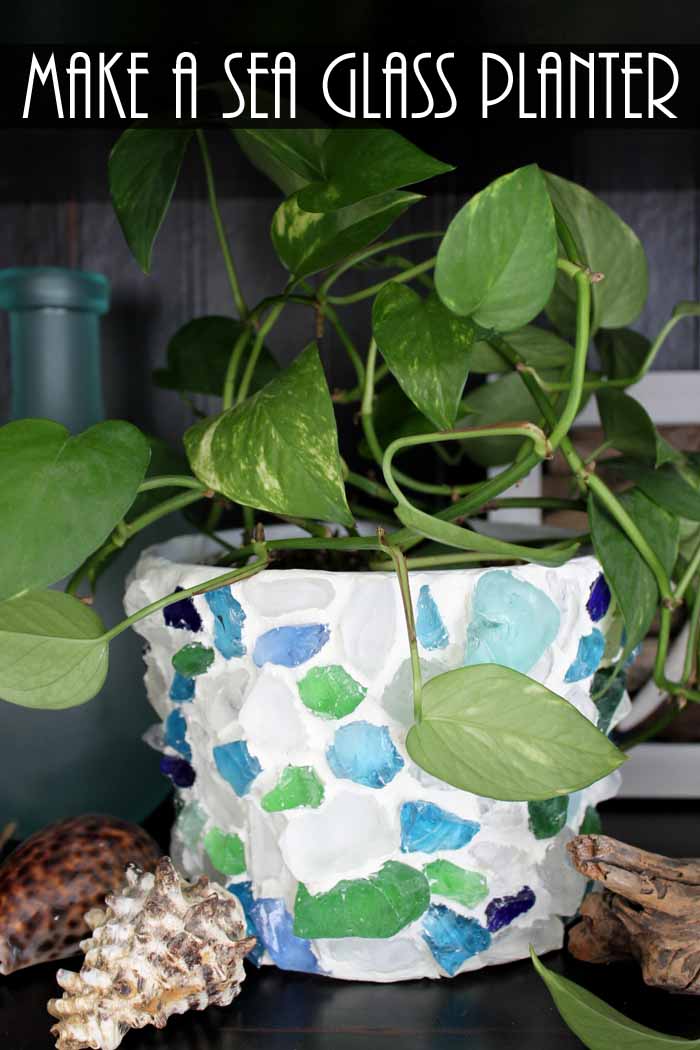 Supplies needed to make decorative flower pots with sea glass:
Some links below may be affiliate links which means that you do not pay anymore.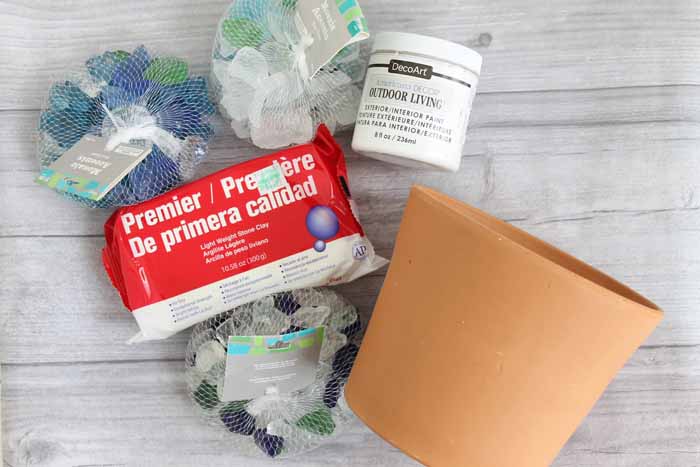 Start by painting the pot with a good quality outdoor paint. This will require several coats. Be sure to paint both the inside and outside of the pot to seal it completely. This will prevent moisture from ruining your sea glass finish.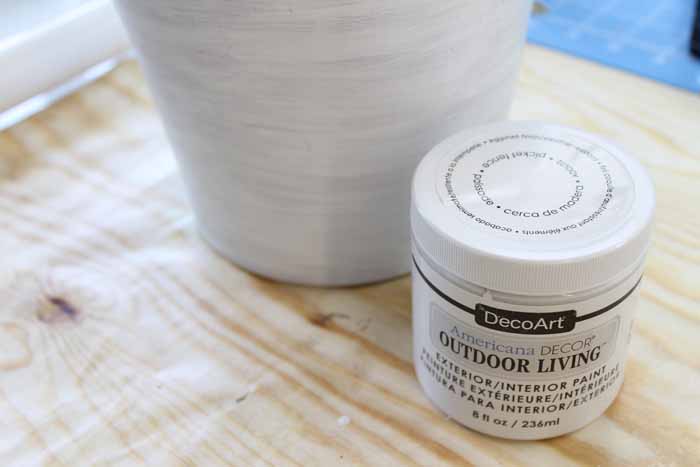 Once your paint has dried completely, start adding the sea glass randomly to the outside of your pot using glue. I added my pieces with the pot lying on the craft table. I would then turn it once the glue had dried.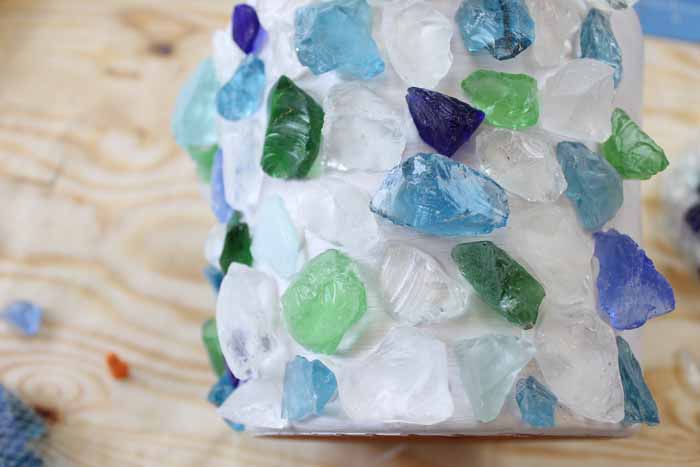 Once your pot has sea glass all over the outside and the glue has dried, you can add your air dry clay. Start by working it into long snakes as shown below.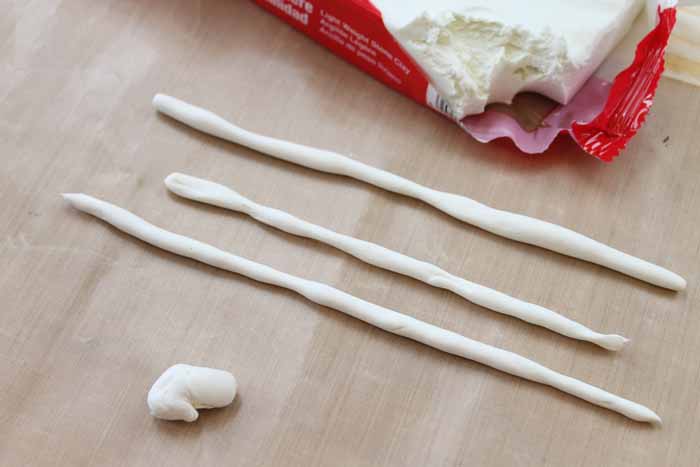 Then work those snakes around each piece of sea glass. It needs to go into all cracks and crevices.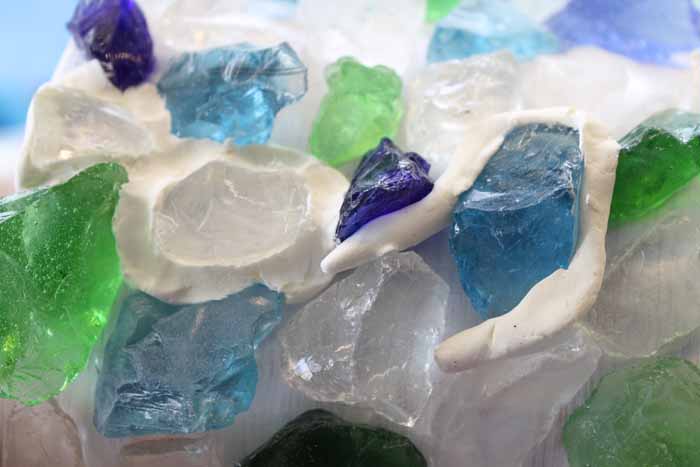 I found the clay tools pictured below useful for this task. They helped me to work the clay into the gaps and also smooth it down. These are optional but very useful.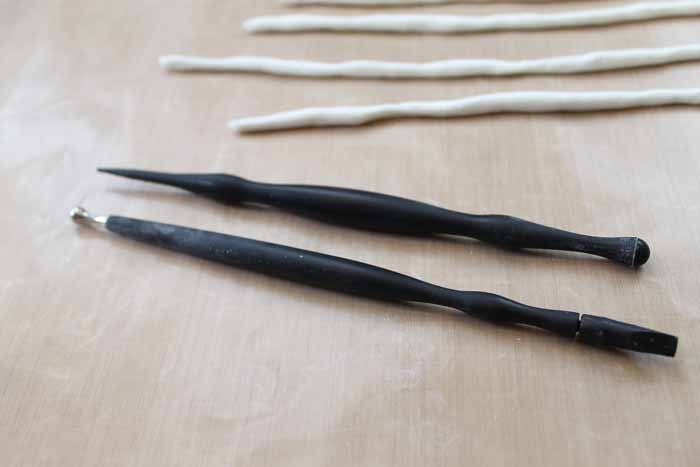 Once every gap has been filled, allow your clay to air dry. Then your decorative flower pots are ready for planting and display around your home. Don't you love the way this one looks!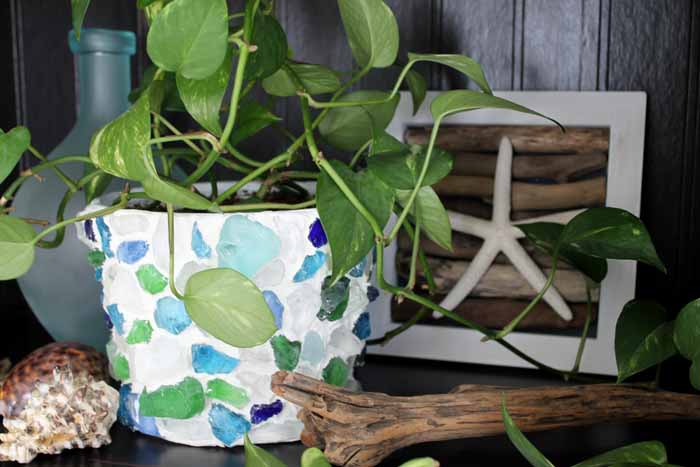 Grab your sea glass and get started on making a planter today. I think you will love the results as much as I do. So will you make some decorative flower pots for your home?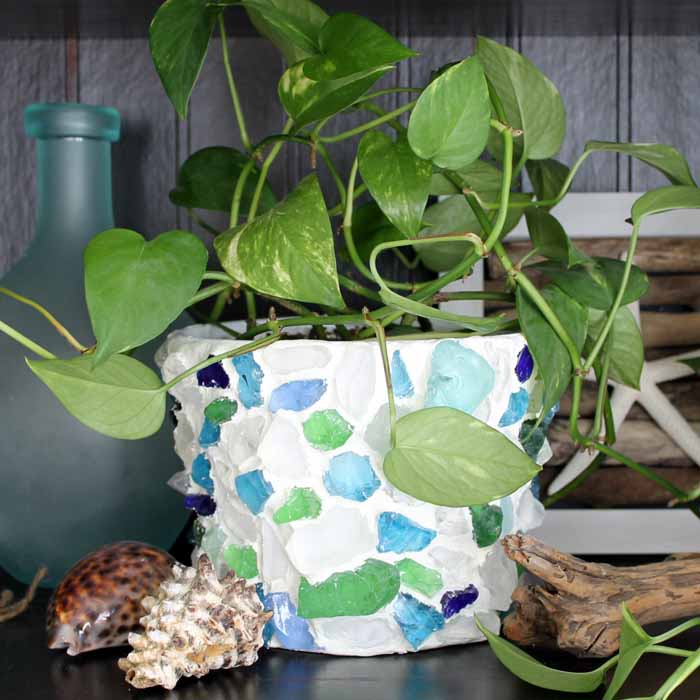 If you love this, you might also like this beach picture display window. You can head to Resin Obsession to see the instructions here.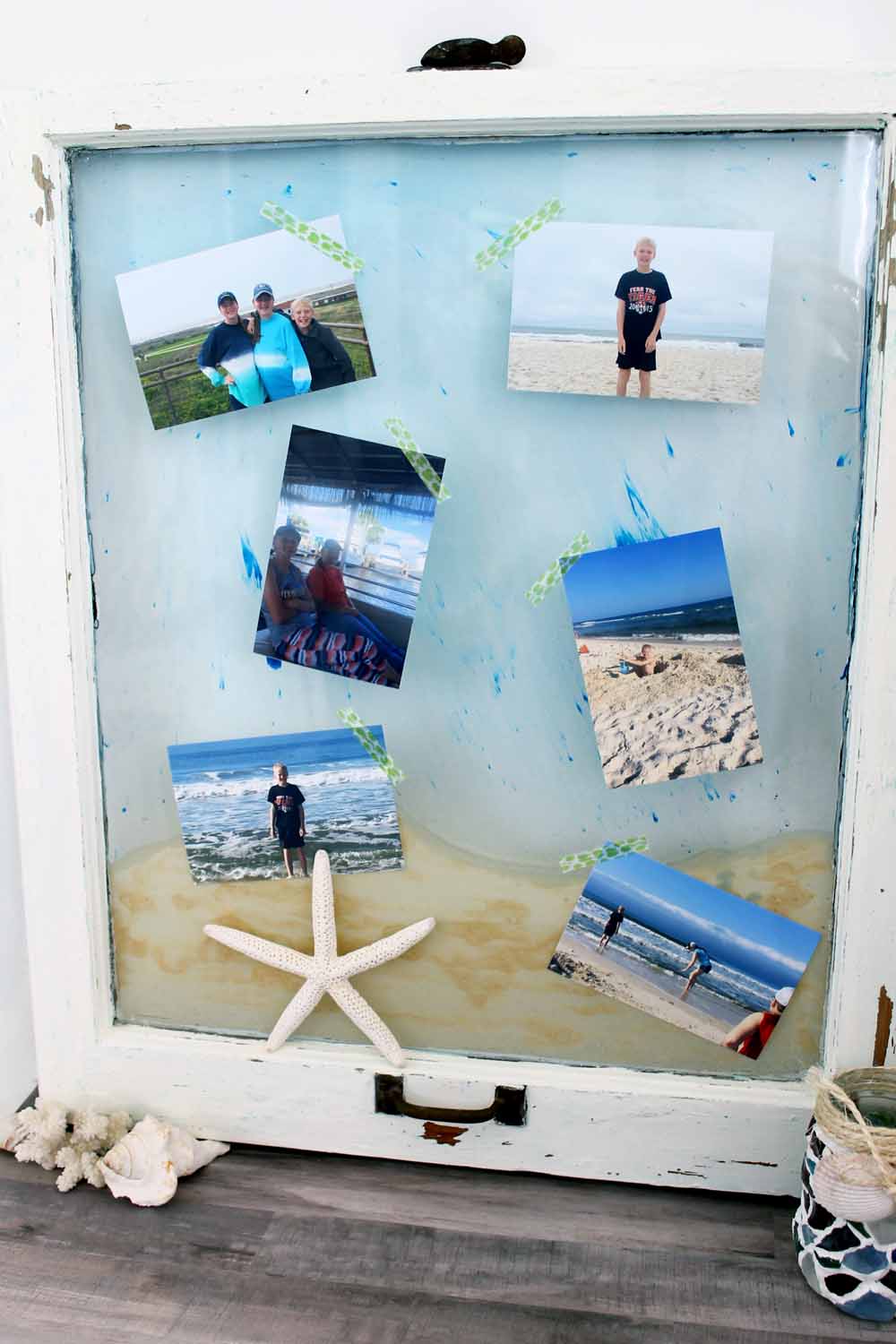 So do you love this and want more sea glass crafts? Try the links below!
You might also love this driftwood fish project!