I have a treat for y'all today. This dip dyed ribbon for Valentine's Day craft tutorial is brought to you by my friend Niki with 365 Days of Crafts. This Valentine's Day gift packaging is so beautiful I wouldn't want to open the package! Take it away Niki.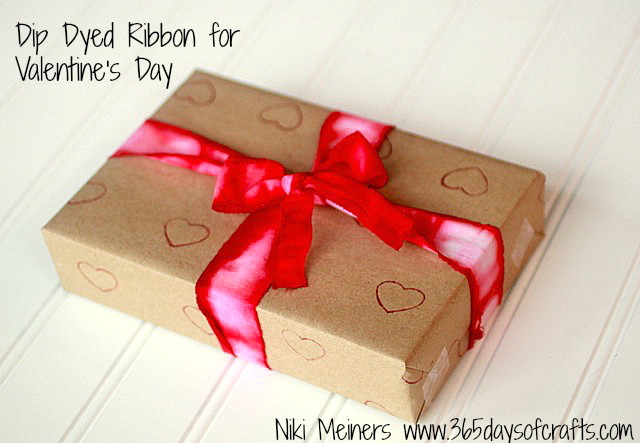 Make custom ribbon for your Valentine's Day Packaging by dip dying fabric strips and using
the dye to stamp your own paper. I keep a roll of craft paper on hand. It keeps costs down and I
can personalize it for the recipient.
This gift is for a girlfriend who is newly single. I do not normally buy gifts for girlfriends on
Valentine's Day, but I think this one is going to be a little difficult and I want her to know she is still
special. The gift I chose is a book that was given to me a few years ago and I loved it and thought she might like to have a copy too.
1,000 Places to See Before You Die
(affiliate link)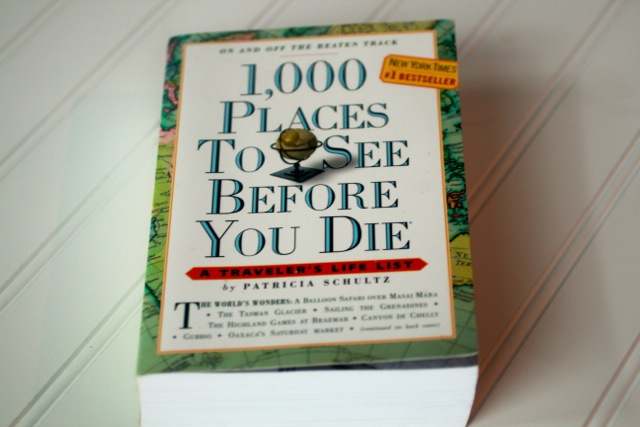 It is a fun resource for planning trips. I have checked off a few hundred of them so far. I am
not sure I will make it to all 1,000 but I am going to try. I could have popped it in a gift bag, but I
thought she would appreciate the little extra that handmade packaging provides.
Supplies for Valentine's Day Gift Packaging:
● Tulip One-Step Dye Kits- Red

● two glass containers
● water,
● mixing utensil
● fabric
● scissors
● paper towels
● heart stamp
● brown kraft paper
● gloves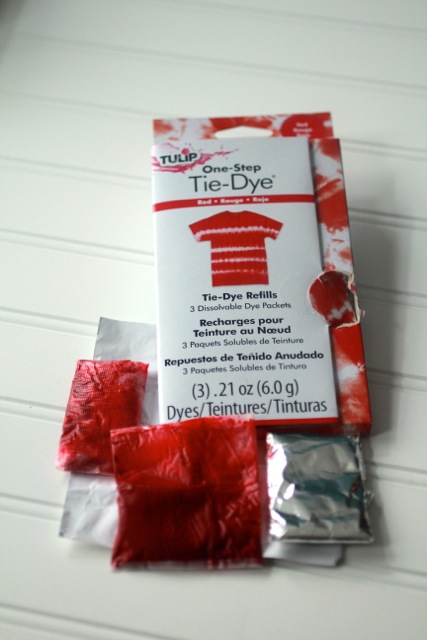 Instructions for Valentine's Day Gift Packaging:
1. Prepare your work surface. Mix 1/4 tsp powdered dye into 1/2 cup water. Mix ½ tsp
powdered dye into ½ cup of water. Mix thoroughly. The first mixture will be lighter than
the second. This will give you a variety of dying options.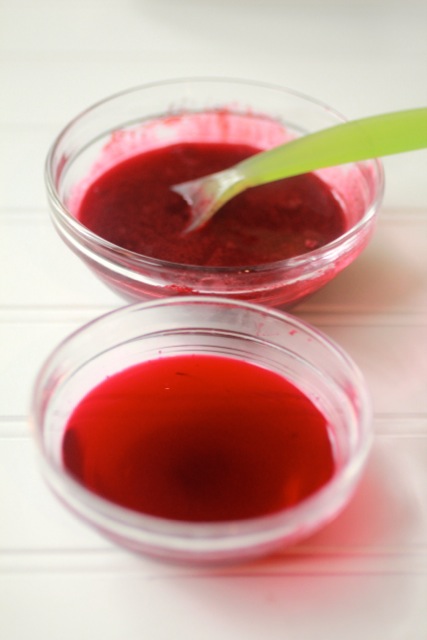 2. Begin by cutting fabric to desired length and then cut desired with using scissors into one
edge of the fabric. Tear the fabric into strips. This will create a rustic look. You can use
this same technique with ribbon for a clean edged look.
3. Roll the fabric strips. Dip the edges of the fabric into the dye bath. Rinse the strips until
the water runs clear. You can toss them in the dryer or line dry them. I like to place
mine in the oven on 225 for about 15 minutes or until dry. If you place them in the oven
you can avoid ironing them as they dry flat and wrinkle free. Please use caution when
placing them in the oven.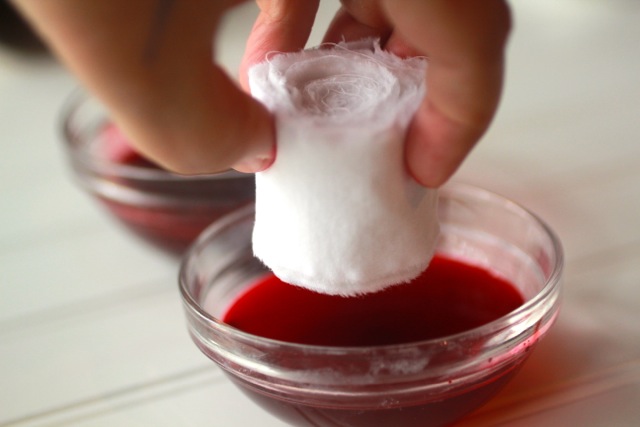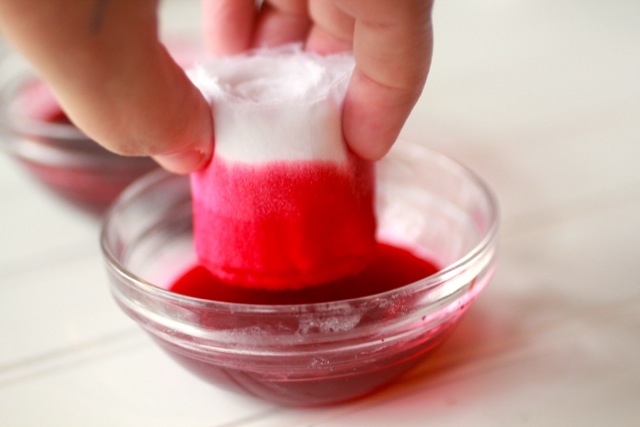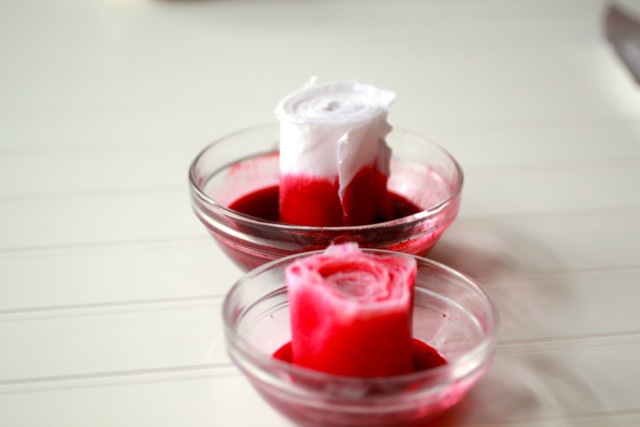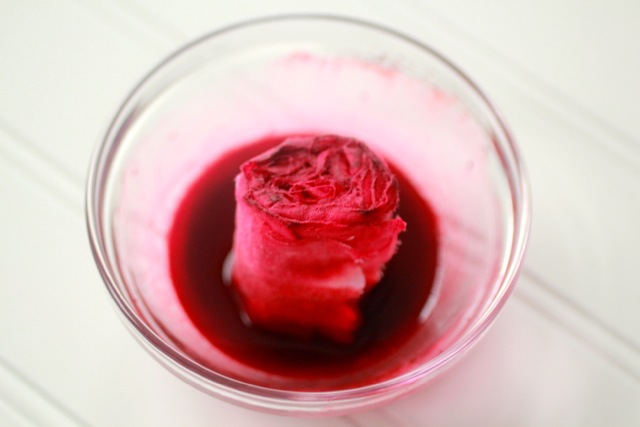 4. Place a paper towel in the dish with the darkest dye. Let it absorb all the dye. Place it on
a flat surface. Press the stamp into the paper towel and stamp just like you would
regular ink. Create a pattern that makes you happy.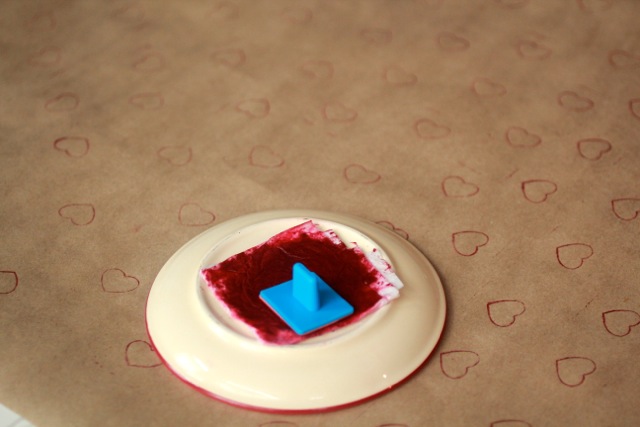 5. Wrap the package with the pattern paper. To tie the ribbon on the package. Place the
ribbon on the top of the package, turn the package over. Twist the ribbon 90' and turn the package over. Tuck the ribbon strips under and tie in a knot. Tie your bow and give to
the happy recipient.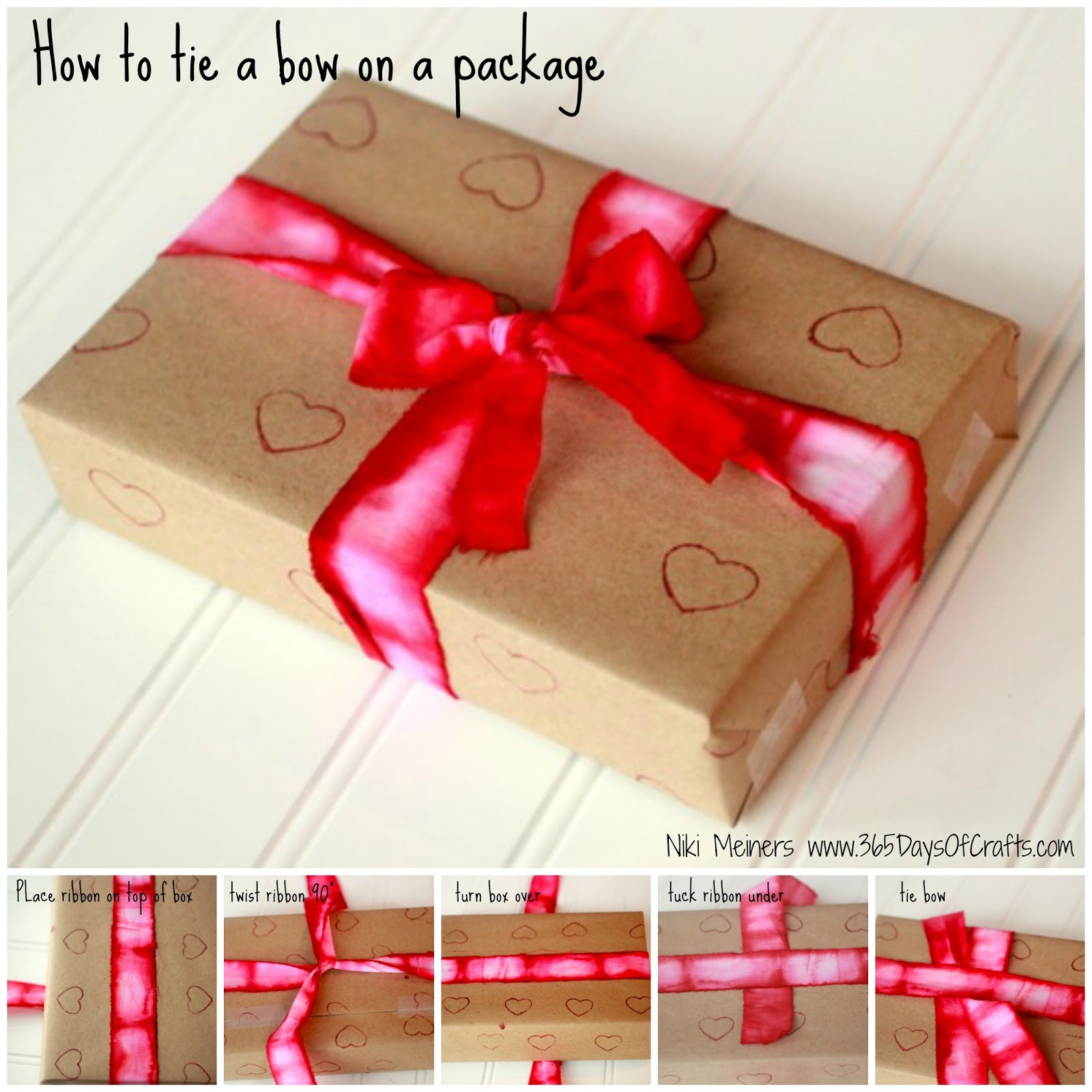 Thanks Niki for stopping by today. Y'all be sure to head over to 365 Days of Crafts and follow along. You will love the creativity that these girls have!