Make your own DIY flower pots in an animal shape. This is actually a really easy craft and you can choose any shape that you would like. I did a hedge hog cause why not! You might try a unicorn, llama, frog, or any other animal that you love! Or try plain shapes like a hexagon or circle. The possibilities are really endless!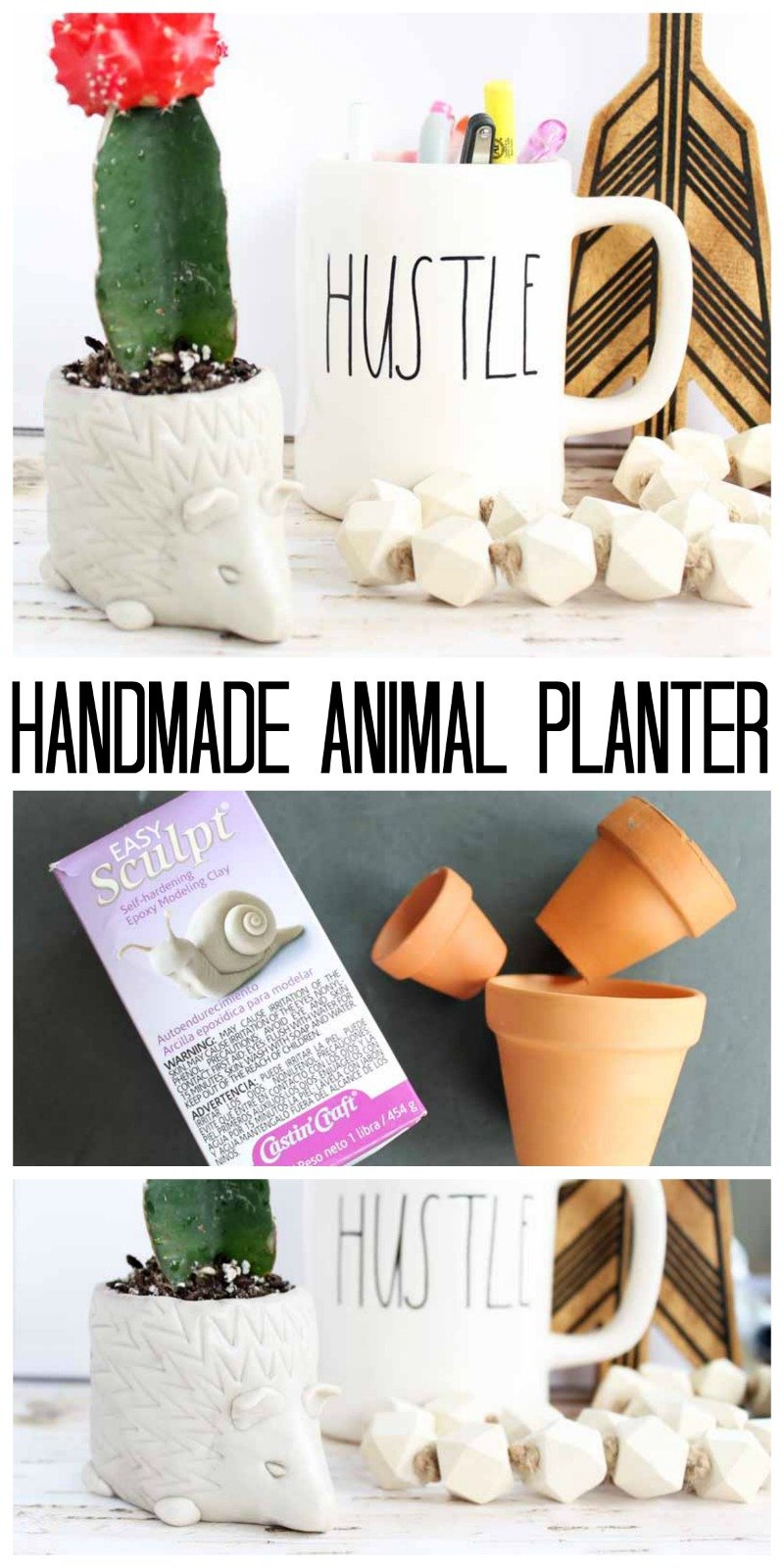 Supplies needed to make these DIY flower pots: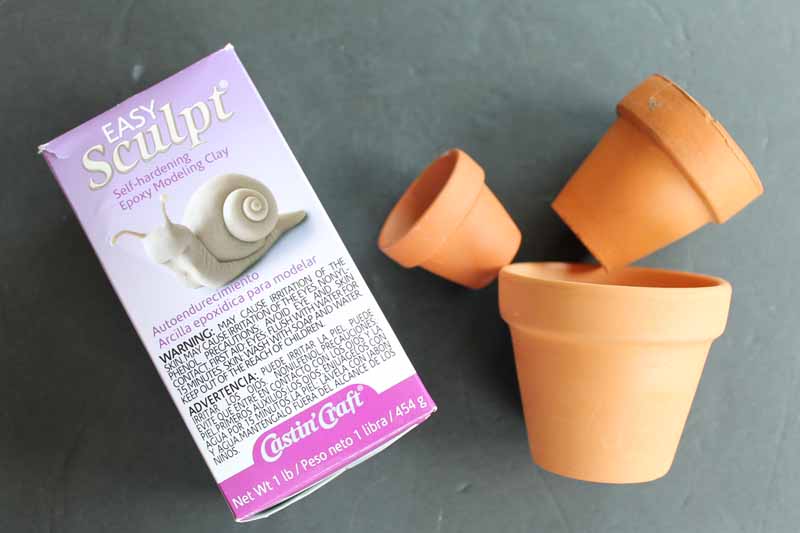 I did use a set of clay tools when making my project however you can use things you have around your home as well. The tools I found useful can be seen below.
The most important part of this project is to correctly follow the instructions that come with the clay. This is probably not like any clay that you have used before but it will also cure to be more durable than most any product you have used.
Instructions:
Start by mixing equal portion of part A and part B. You will also want to protect your work surface. I used a sheet of waxed paper.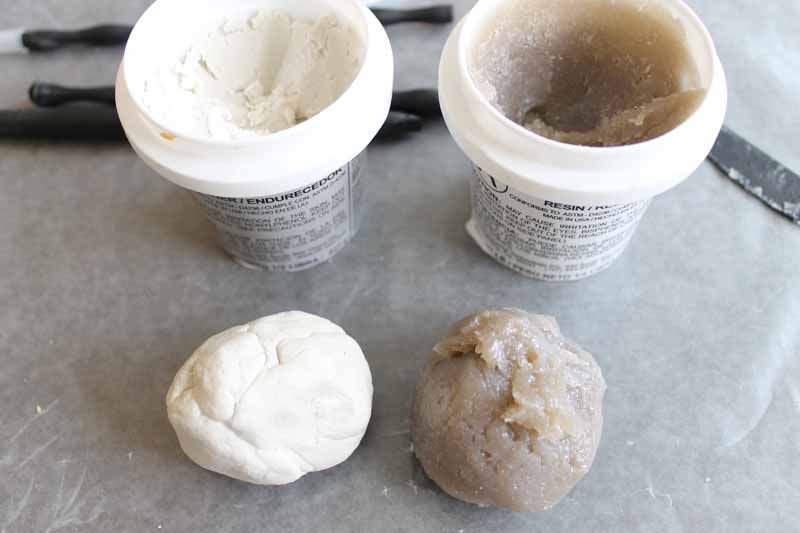 There are gloves that come with the clay and you will want to use those. Mix the clay with your covered hands until it is a uniform color. It is extremely sticky so the gloves are definitely a must.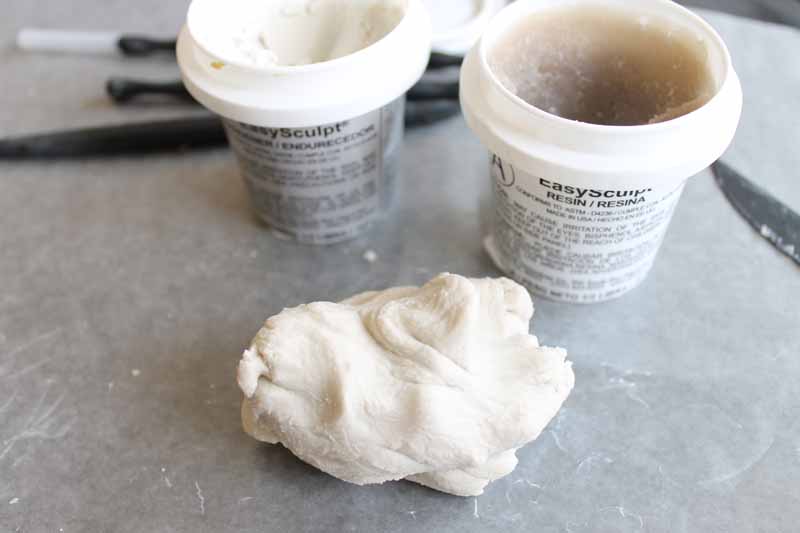 I found it easier to work the product around my clay pot while it was still sticky. You won't be able to do any fine detail but getting a rough shape of your final product is possible. TIP: Use talc to prevent your project from sticking the the wax paper.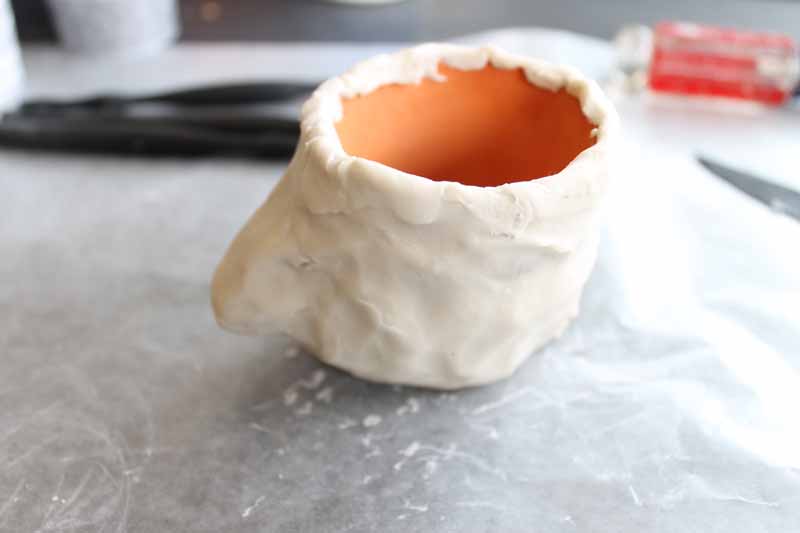 Now you will need to allow your project to sit about 90 minutes before finishing it. Once your wait time is over, the product will be workable and you can start to add the finer details. Use small pinches of clay to make ears and press them into the clay well. You will need to watch these and make sure they do not sag too much while curing over the next 30 minutes or so.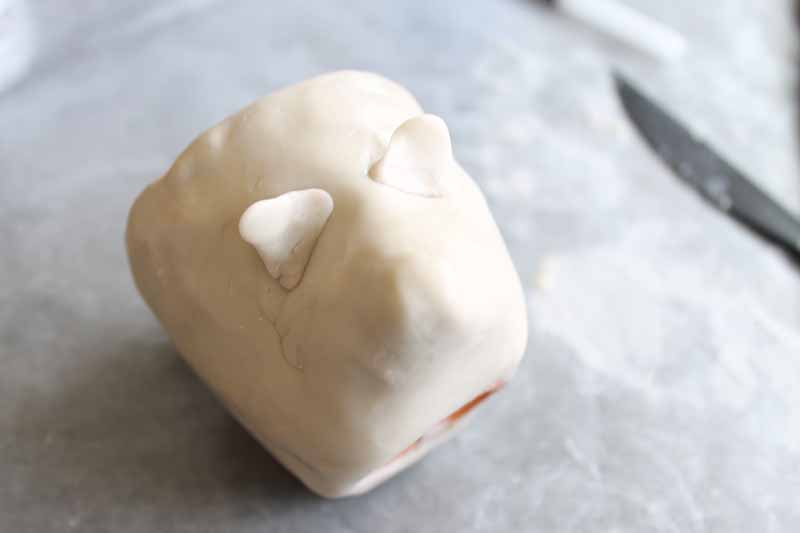 Use a few more pieces of clay to make your little guy some feet as shown below.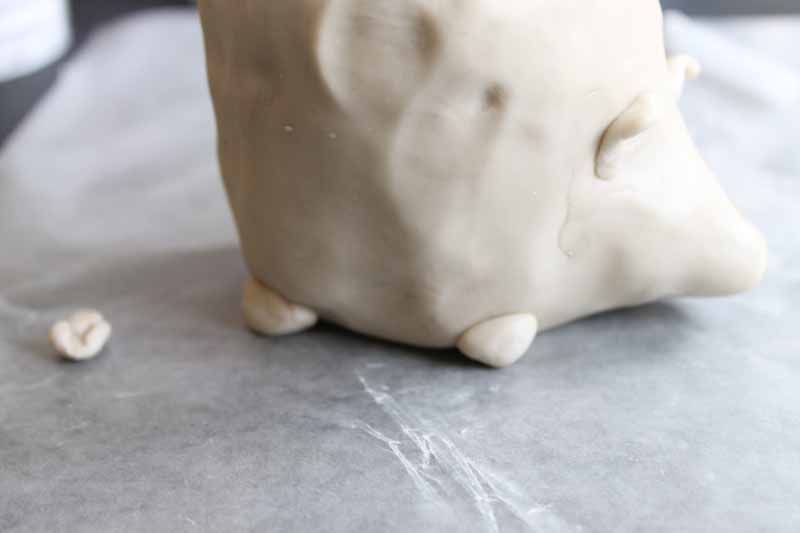 Now you can use clay tools or even a wood skewer to start adding some detail. I carved in eyes. You will also want to smooth out imperfections in your surface at this point.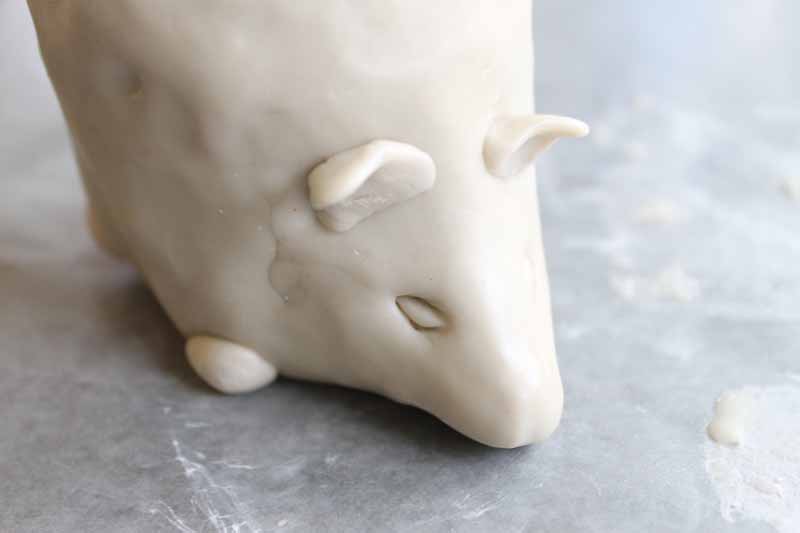 I then added hedgehog "points" all the way around my planter.
I free handed these with no measurement. Perfectly imperfect is what makes making DIY flower pots so fun!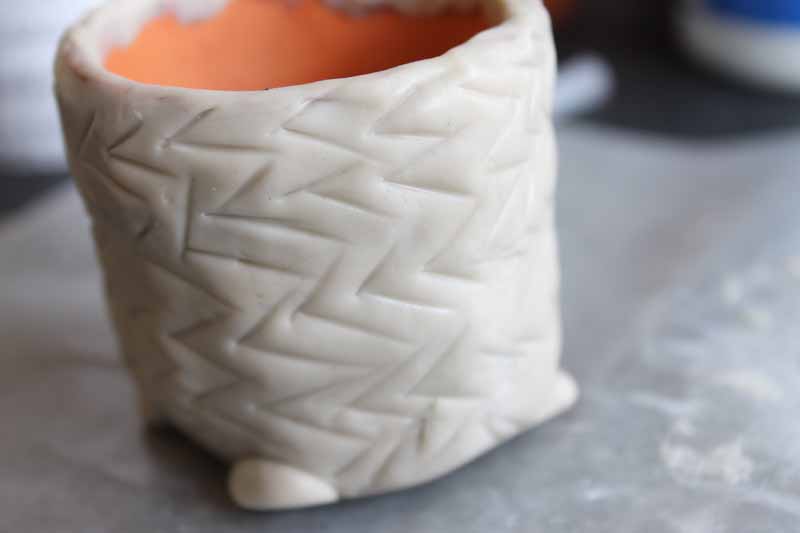 You will then want to allow your project to dry according to the directions in the package. I actually did not touch mine for 24 hours. Add in the plant of your choice and this one is ready to display in any room of your home.
I love mine with my Rae Dunn mug! An adorable cactus looks perfect in this hedgehog but a succulent would work as well.
So, tell me, will you be making a hedgehog or another animal? You can make as many DIY flower pots as you would like! Adorable animals all over your home!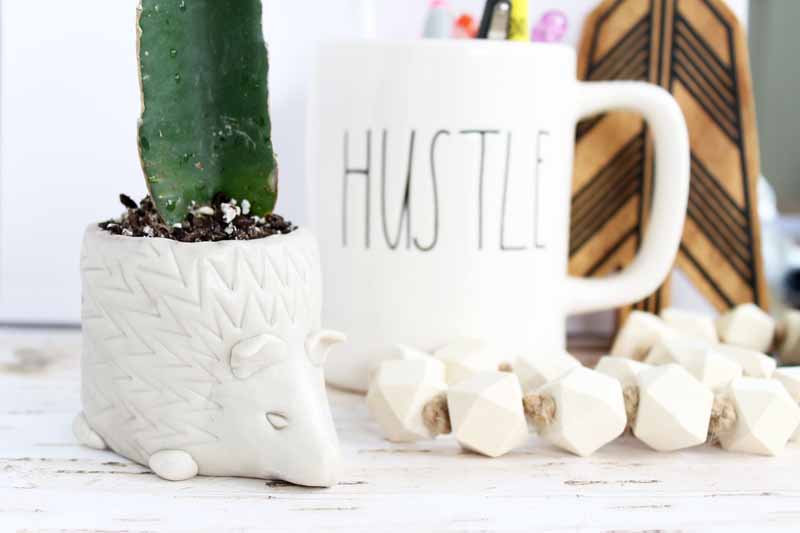 Love this and want more craft ideas? Try the links below!