DIY football silhouette pillows can be a great addition to a boy's room or even a man cave. For those that love football, these simple football pillows are a quick and easy DIY project. Use a freezer paper stencil to create this look easily and in minutes. Any shape can be added to a surface with this craft technique.
If you are going to be celebrating with a Football Themed Party, check out this Football Cake! These Football Silhouette Pillows help to complete the look of the bedroom and can be used on the couch to put a few details on the party!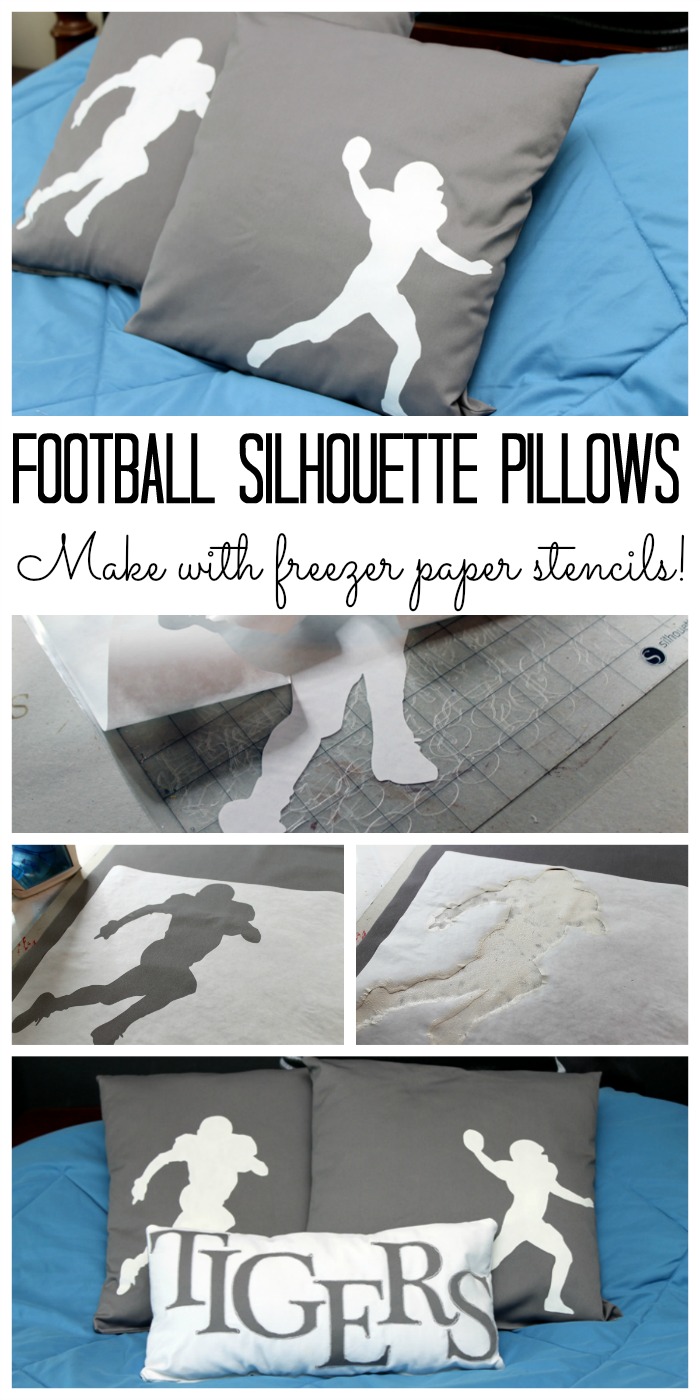 Supplies needed to make your own DIY football silhouette pillows:
Some links may be affiliate links which means you will not pay any more.
Silhouette of any shape printed or downloaded from the internet
Electronic craft cutter or craft knife (I will show you how to use a Silhouette below)
Fabric
Pillow form
Fabric paint
Iron
Start by finding the silhouette you want to use online. Either print it onto regular paper or save it and put it in your craft cutter software. If you do not have a craft cutter, use a craft knife and cut the shape from freezer paper carefully (be sure to protect your work surface). I will show you how I cut my shape with my Silhouette below. First bring in your shape then click the trace button. Click select trace area and pick your entire shape. Move your high pass filter all the way to the right to get something that looks like the image below.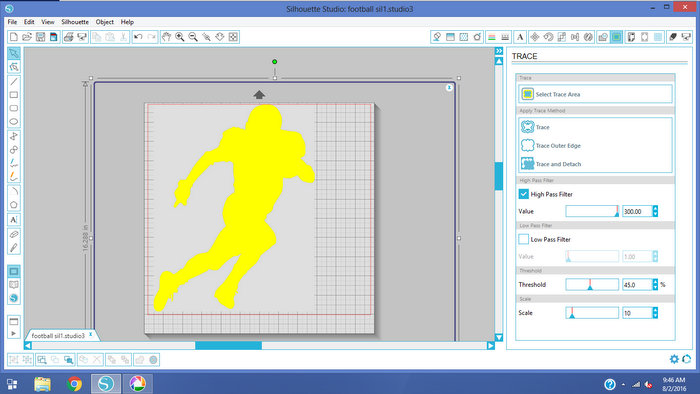 Click trace and you will be left with an outline of the original image. You can now delete the original image from the cutting mat. Size to fit your pillow and cut from freezer paper.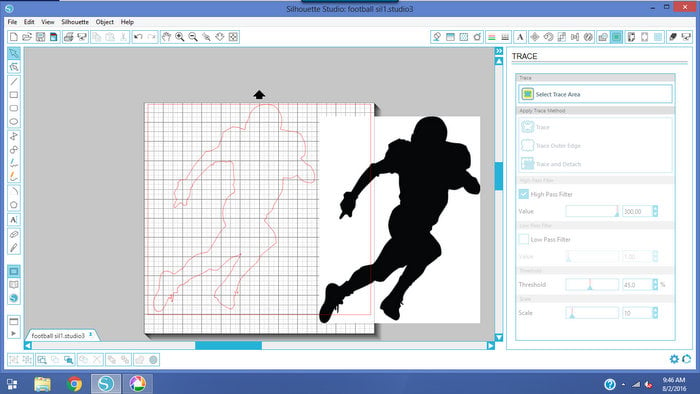 I set my blade on two and it worked perfectly. REMEMBER TO CUT SHINY SIDE DOWN! Remove the outer portion of your shape as shown below. We are making football pillows but these same steps apply to any shape you want to paint onto fabric.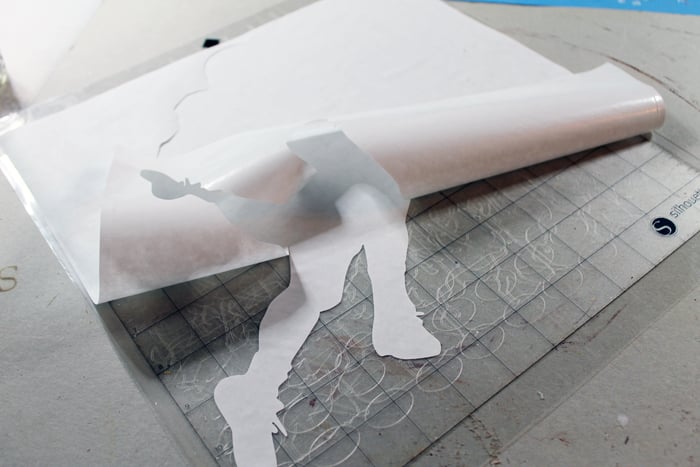 I am not going to give you a full tutorial on actually making the pillow in this post but you can click here for a great one. Once your fabric is cut to size but not sewn into a pillow yet, place your freezer paper stencil onto the fabric shiny side down.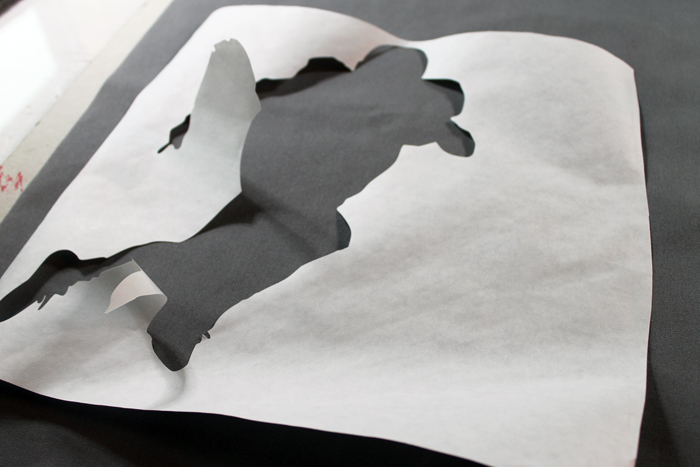 Use a hot iron on top of the stencil for a few seconds. The stencil will adhere to your fabric.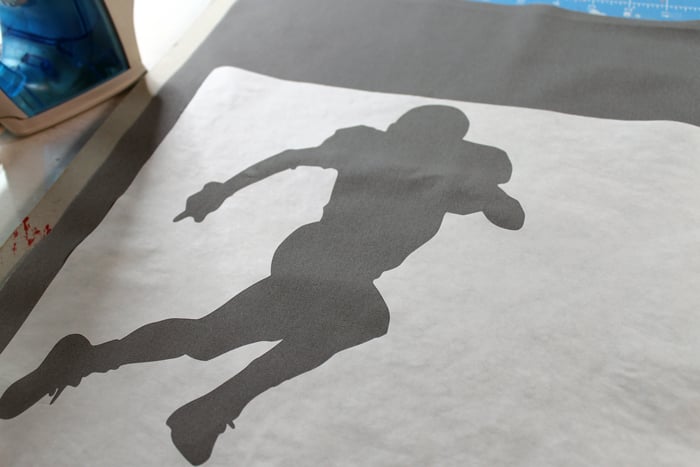 Use white paint to fill in the silhouette. It took me THREE coats to get the look I wanted with this white over dark grey. You might get by with fewer coats.
Allow to dry in between coats. Once your painting is complete, just pull to remove your freezer paper stencil from the fabric. I actually removed mine after the first coat and just used a brush to apply the second and third coats. Sew the painted pillow fronts into football pillows using this tutorial for making pillows.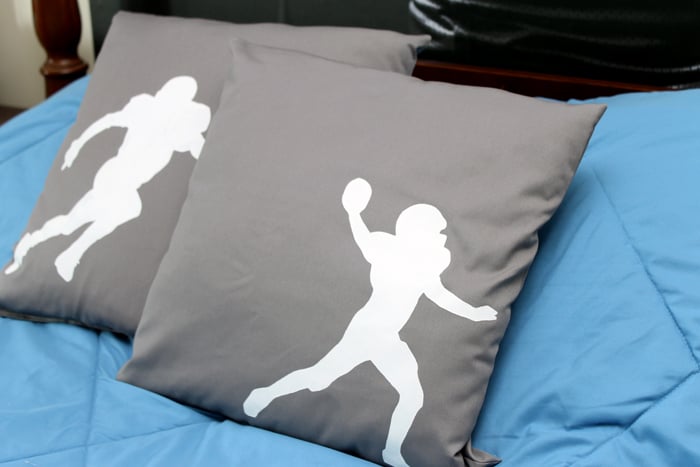 I also made a fun applique pillow to add to my son's bed. You can use this same method for making the front of this pillow.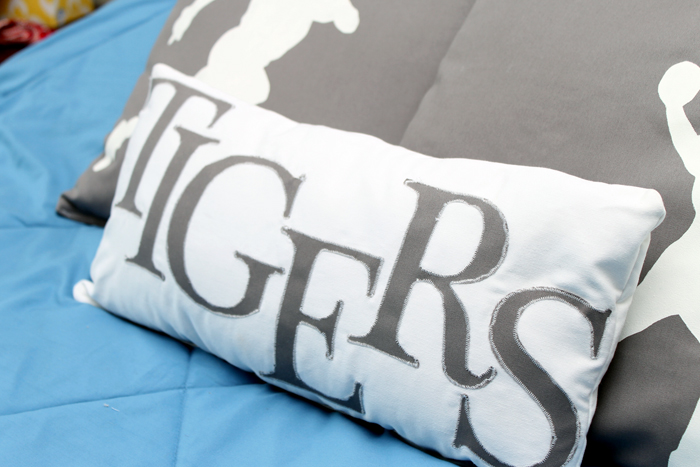 That pillow joined the DIY football silhouette pillows on his bed. I have more to show you in this room over the next few weeks so y'all stay tuned!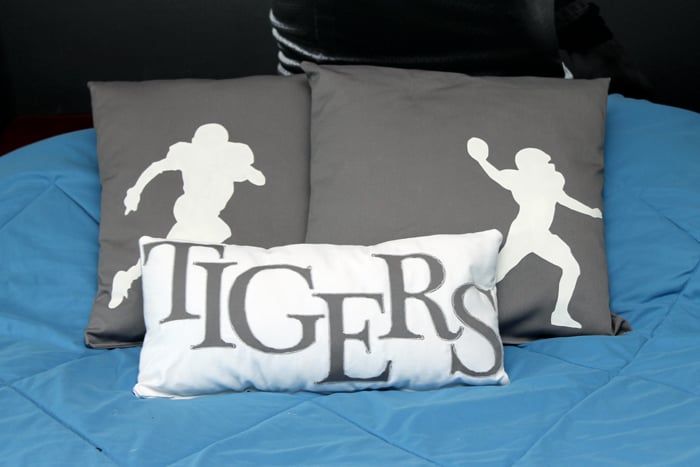 Silhouette Tips and Tricks
Sign up for our email list and we will deliver weekly inspiration with tips and tricks for your machine right to your inbox!