Making a DIY Halloween wreath has never been easier! I have a great spiderweb wreath for you today that you can make in minutes. It is the perfect idea for adding to your door before the big night. The trick-or-treaters will love this adorable wreath and the fact that it lights up as well! This one was originally posted over on the Darice blog where I am a paid contributor, however, I thought I would post it here in case you missed it.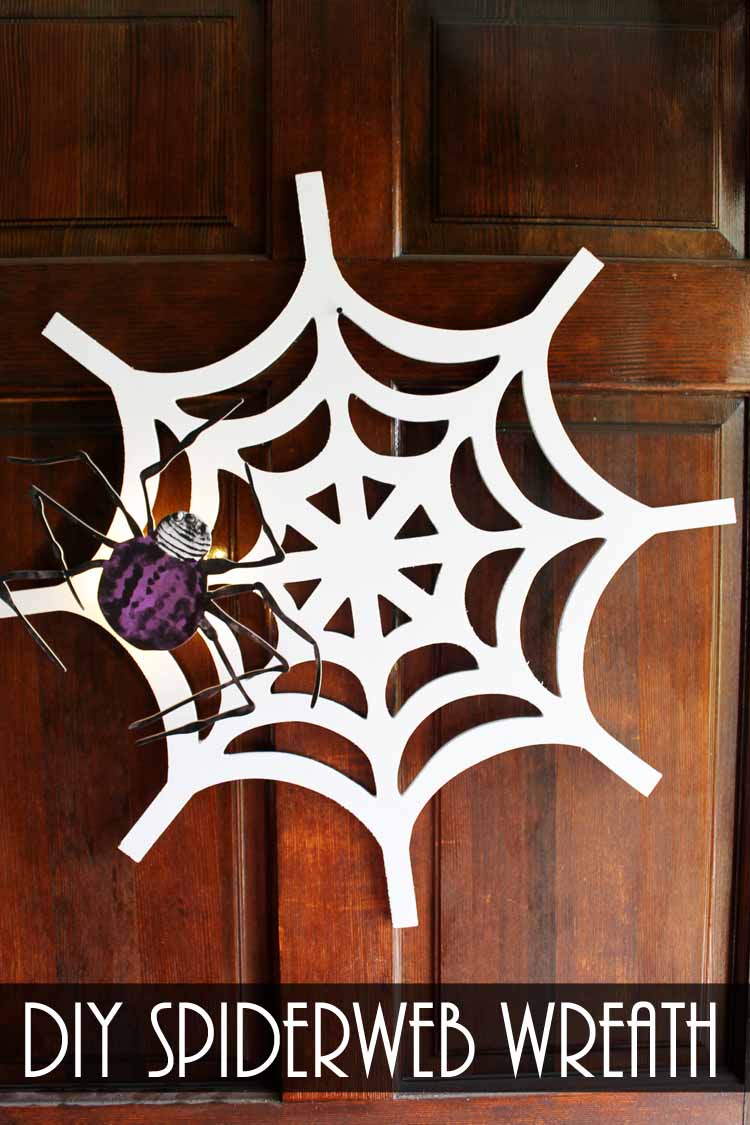 Supplies needed to make this DIY Halloween wreath:
Some links below may be affiliate links which means that you do not pay anymore, however, a small commission will go to this site.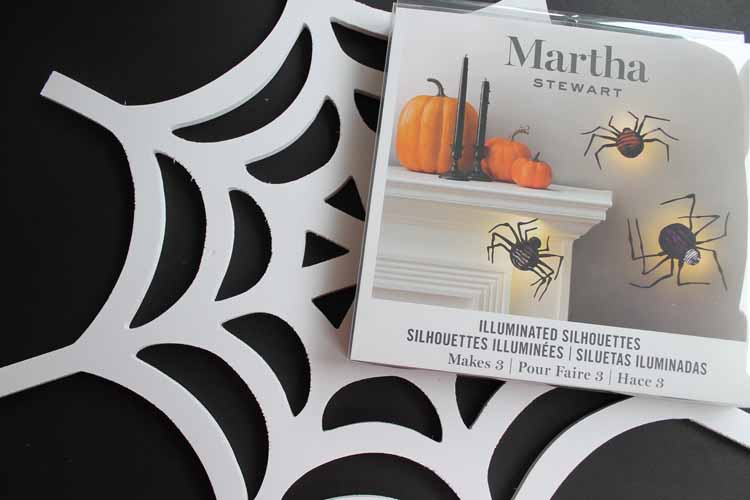 Instructions:
Start by painting your spider web with white paint. Set aside to dry and then assemble your spiders. I totally forgot to take a picture of the spiderweb before it was painted! You all can just imagine it plain wood in the image above then me painting it white right?
You can then move on to your spooky spiders. The package with the spiders inside actually contains everything you need to light them up as well as place them on your wreath.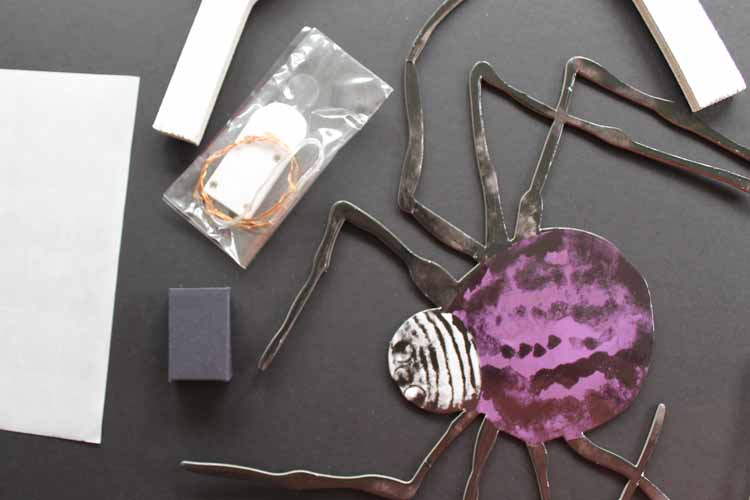 Remove the tag from the battery pack and test your lights. Then add the black box on the back of your spider and tuck your battery pack inside. There are adhesive strips in the package for attaching the cardboard box to the back of the spider. You can also add additional hot glue if you think the adhesive will not hold once on your door.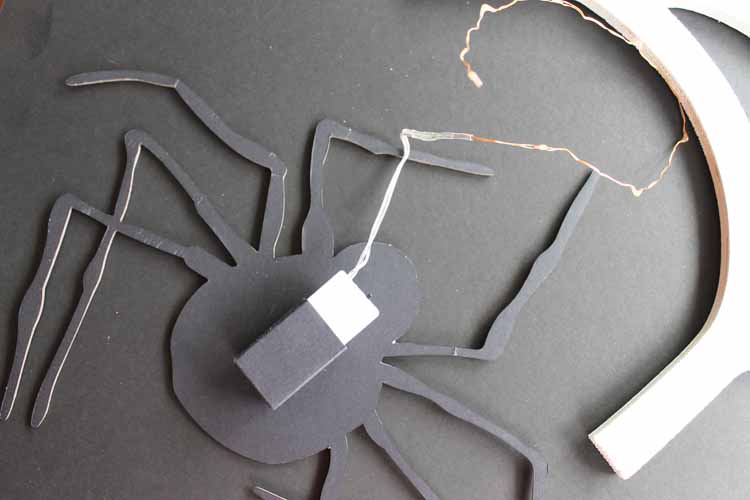 Use the adhesive strips in your package to secure the lights themselves to the back of the spider as shown in the image below.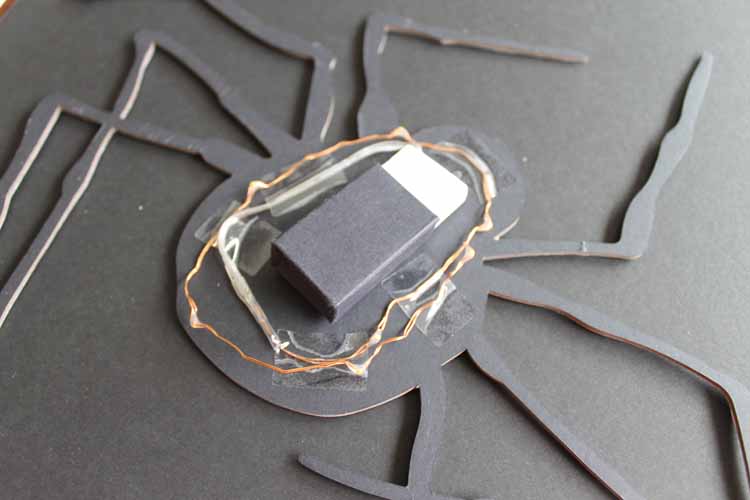 Finally, once your web is dry, you want to add the spider to the outer surface. I found that the adhesive included with the spiders did not work well on the wood web. So, I used a bit of hot glue on the black box and secured it to the spider web that way.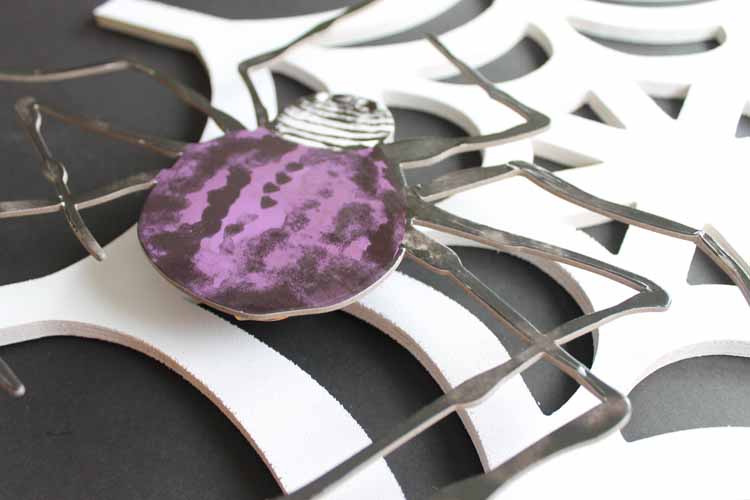 Then you can light up your spider for some spooky glow!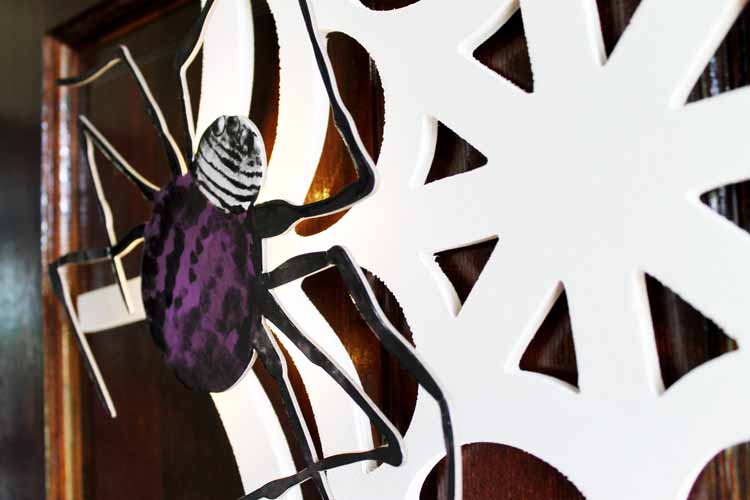 Add this fun wreath to your front door for some fright this Halloween!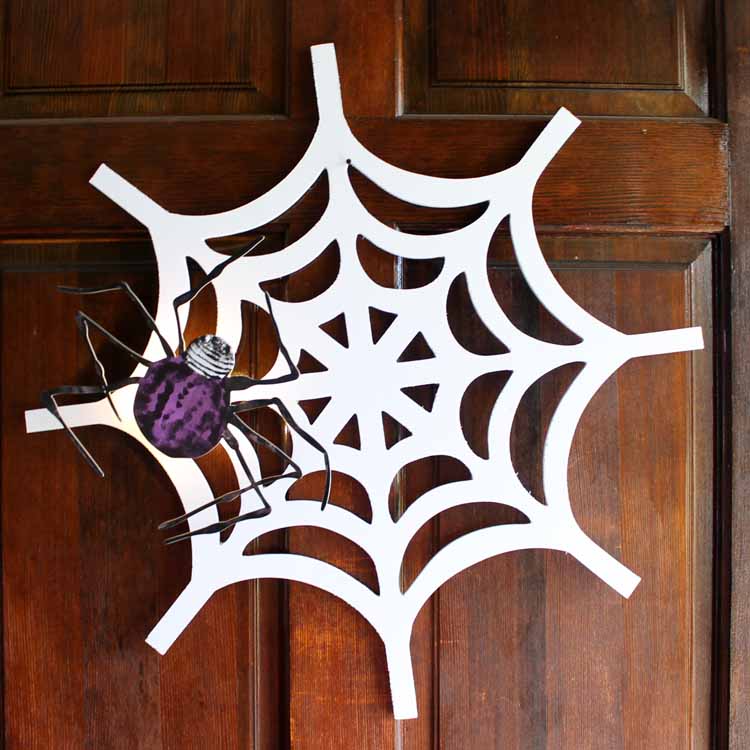 I told you that a DIY Halloween wreath has never been easier to make!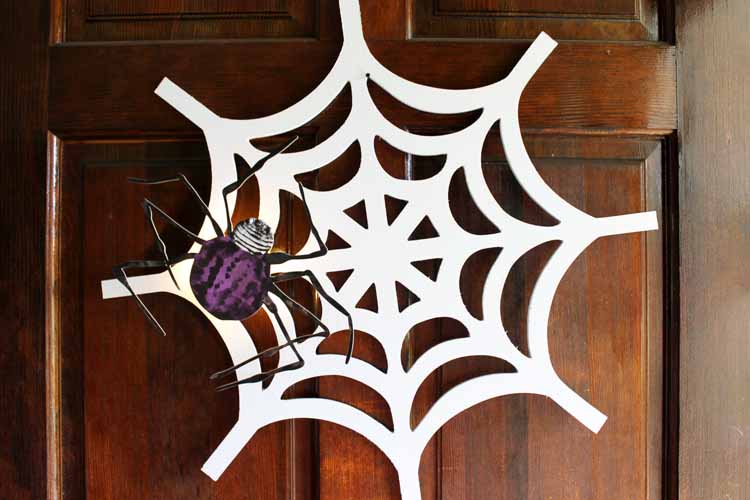 Grab your supplies and get started making your own today. I am telling you now – Halloween will be here before you know it!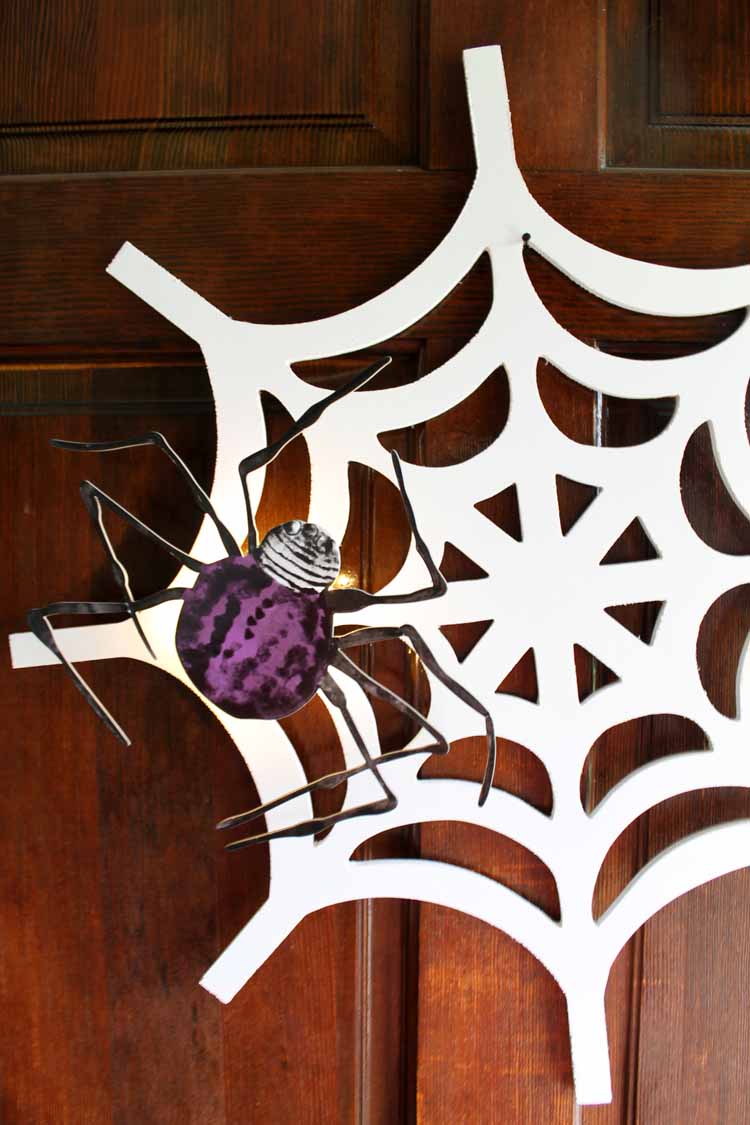 Love this DIY Halloween wreath and want more ideas? Try the links below!