Remember from yesterday, I started wreath week here on the CCC! So go check out my Rummikub wreath if you missed it. Now for wreath #2 made out of something unexpected…okay downright weird. Today's wreath is a Halloween wreath with googly eyes! Yep eyes! BOO! So are you ready to make your own eye wreath to scare the trick-or-treaters? Read on to find out how!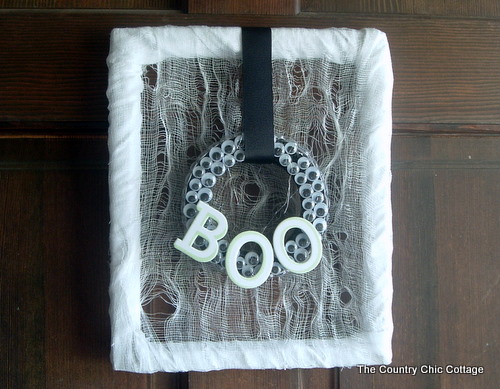 Supplies to make a Halloween wreath with eyes: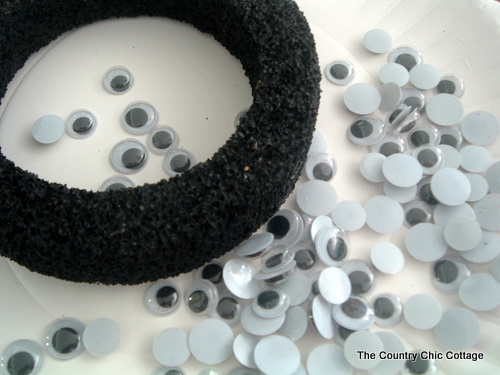 How to Make a Halloween Wreath with Googly Eyes
Paint the styrofoam ring black. Then hot glue on the eyes. This was one wreath I was not worried about glue strings. The strings add to the spooky effect cause they look like spider webs.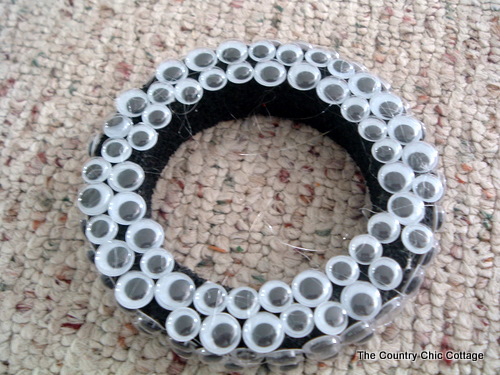 I then added chipboard letters to spell "BOO"!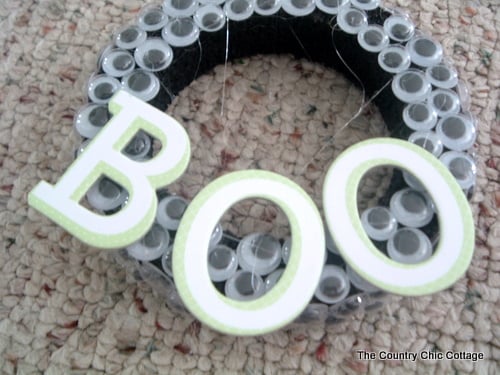 Now my circle was small — about 6 inches in diameter. So I needed something else to make it pop off the door. I wrapped a picture frame in torn white fabric scraps then grabbed my cheesecloth.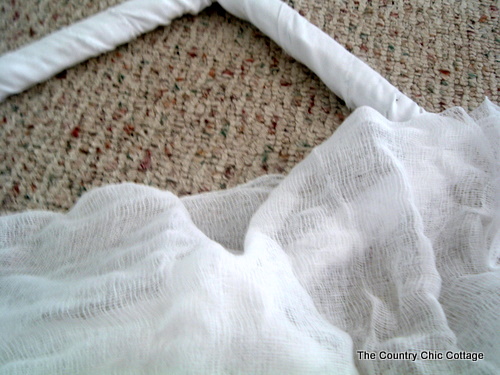 Cut a piece of cheesecloth to fit around your frame with some extra. Stretch it around your frame and use hot glue in the back to secure.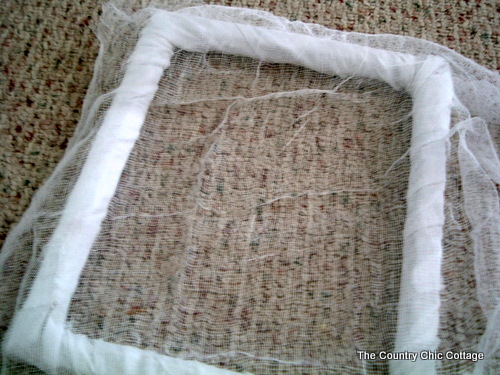 I took my scissors and poked holes in the cheesecloth. Pull your scissors when you poke through for a larger, more elongated hole. Just poke in other areas. Just get it to be spooooky.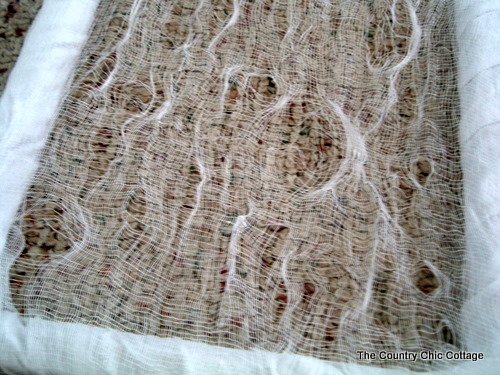 I then used a black ribbon to secure my little wreath in the center of the frame.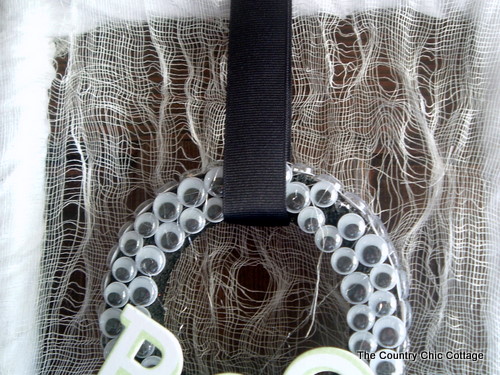 And my googly-eyed wreath stands out against the spooky white background!!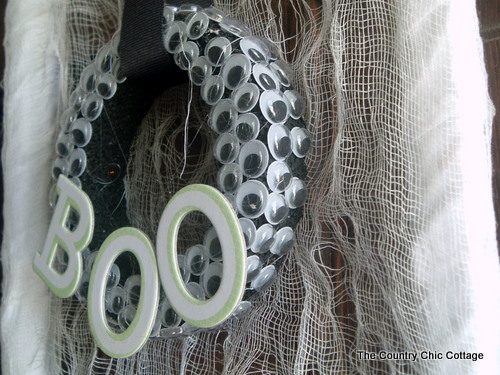 Cheesecloth makes an excellent addition to your Halloween decor if you have not already tried it. It makes things extra spooky and you might even have some in your kitchen supplies!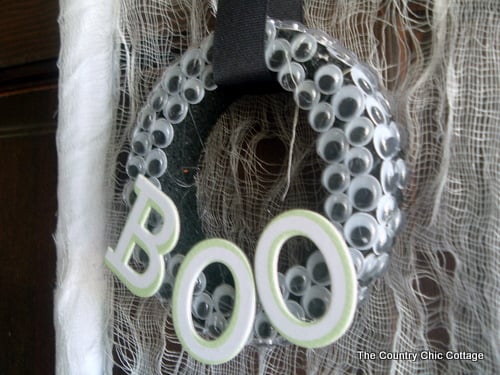 This may be my favorite wreath I have ever made…ever!!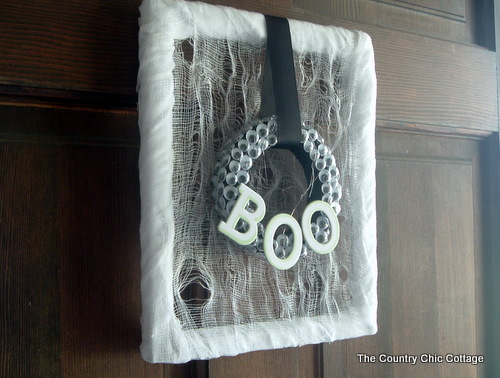 What about you?? Do you like this one better or the Rummikub wreath from yesterday? We have one more wreath to go for tomorrow!! For now, I am enjoying a touch of spooky Halloween goodness on my front door!!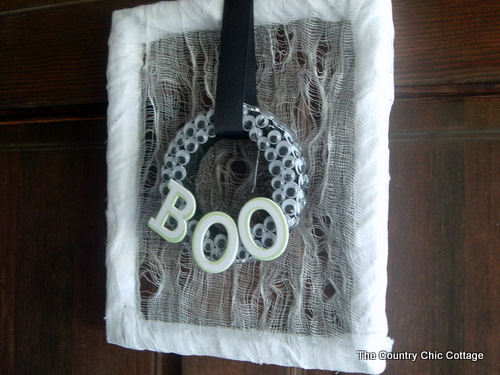 So, make your own Halloween wreath with googly eyes today! You are going to love how it looks on your door!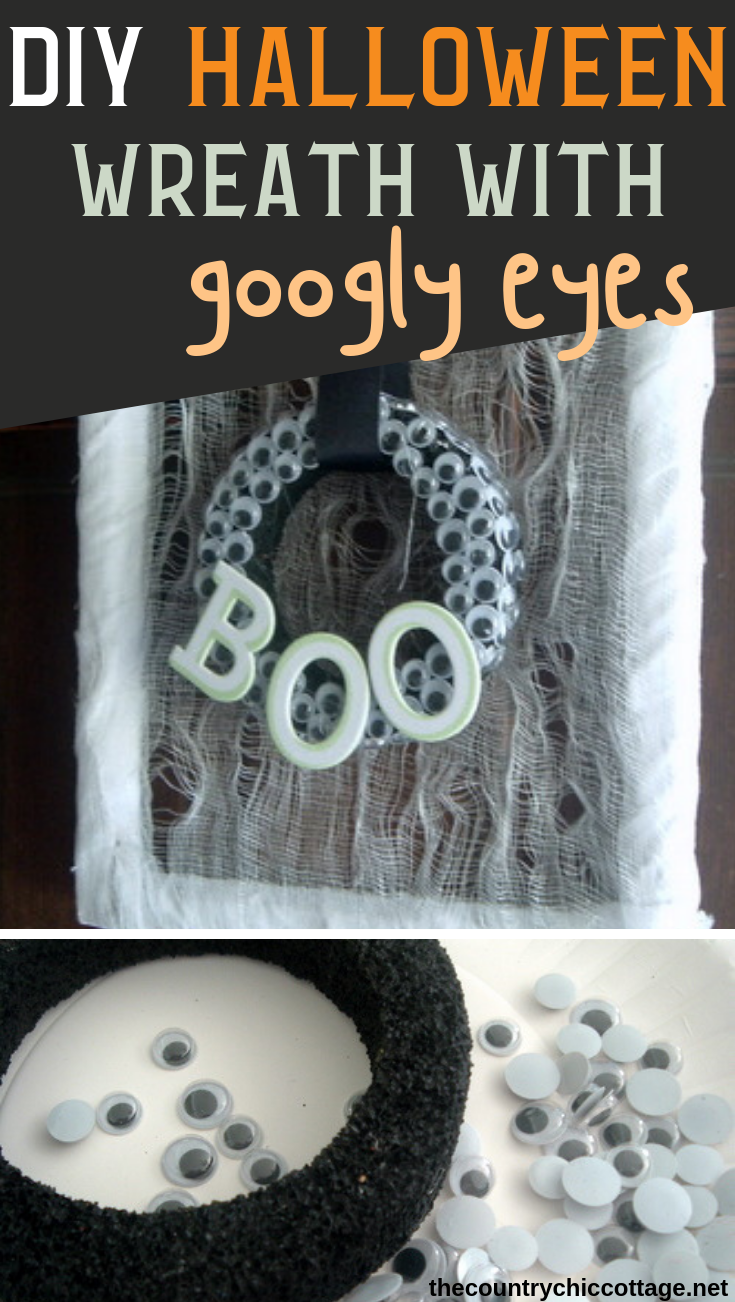 Love this eyeball wreath and want more ideas? Try the links below!