If you are planning a wedding or even a dinner party, my recycled map placecards are perfect for you. Make any of these placecards in just minutes with the instructions below. Find some vintage maps at your local thrift store to get started.
For these recycled map placecards, you will need:
The set of dies was actually given to me when I attended the CHA trade show this year. However all opinions and projects are my own.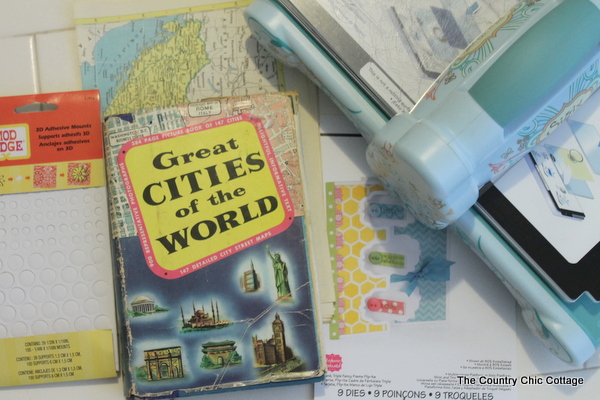 The die set comes with this perfect rectangle that makes a great placecard. I started with that and a map.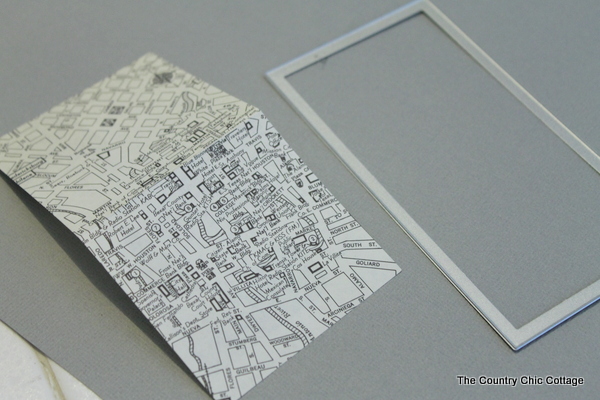 For this first version, I used one of the fancy frame dies and some card stock. Then I used 3D mounts to put it all together.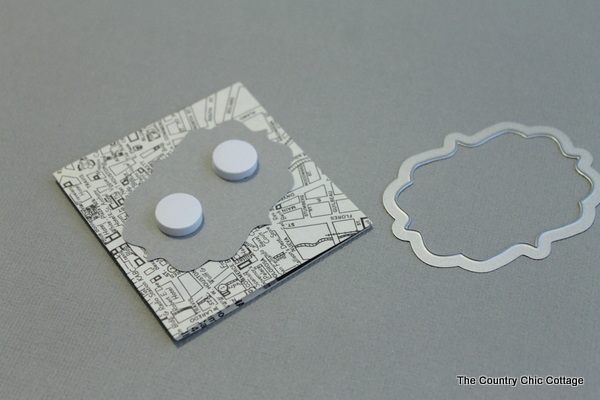 I personally love the monochromatic feel of this map placecard but you could absolutely use colorful maps instead.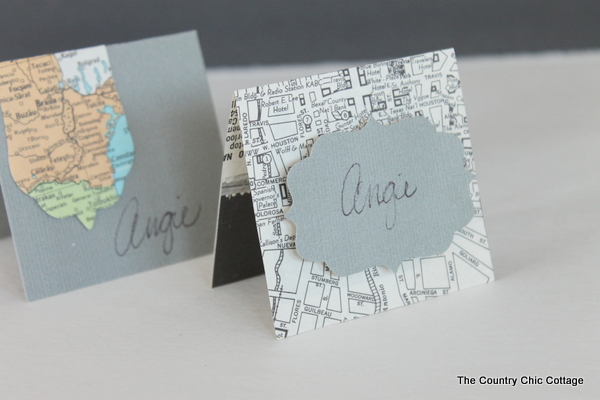 For the next placecard, I folded one of my maps and ran in through the Sizzix using the die shown below.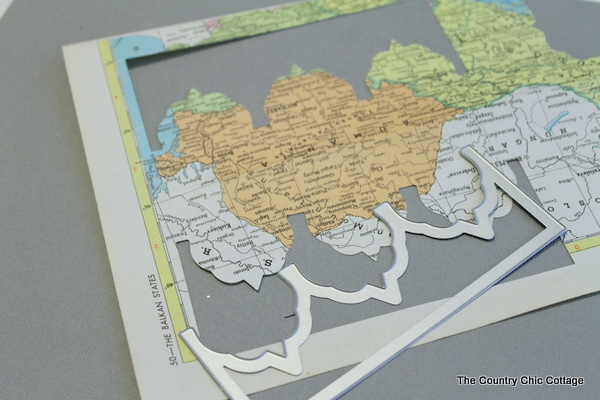 I then cut out just one of the shapes with my scissors and added it to a cardstock card once again cut with the rectangular die in the package.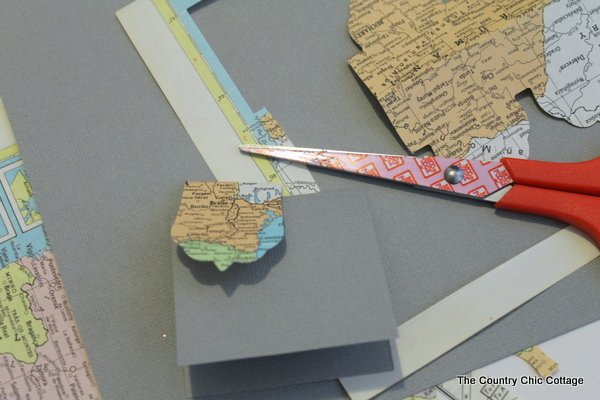 So simple yet an amazing addition to a dinner party or wedding reception.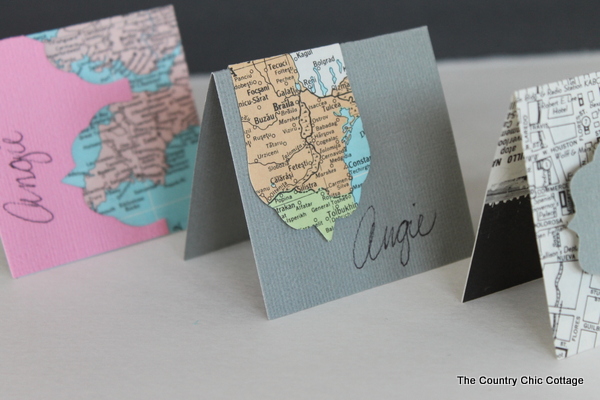 For the last version, the card itself is made from a map and the embellishment is made with the die shown in the picture below. Once again all of these dies are in the one package from Sizzix.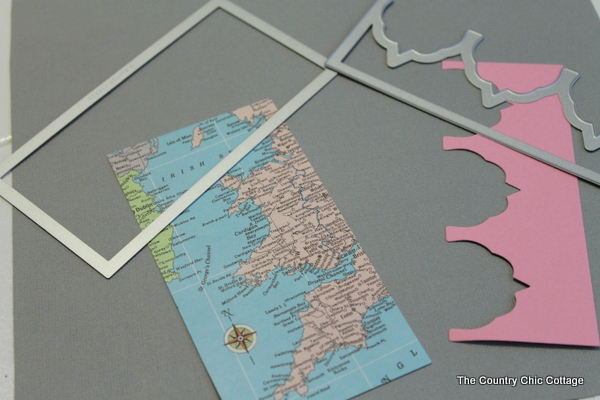 I just used glue dots to put the two pieces together and we have a completed placecard.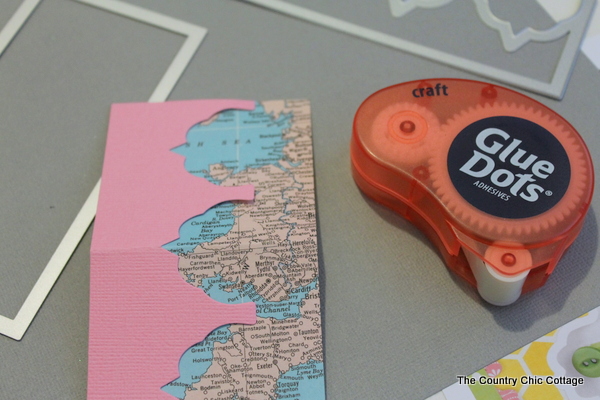 Write the name up the plain side on this placecard version.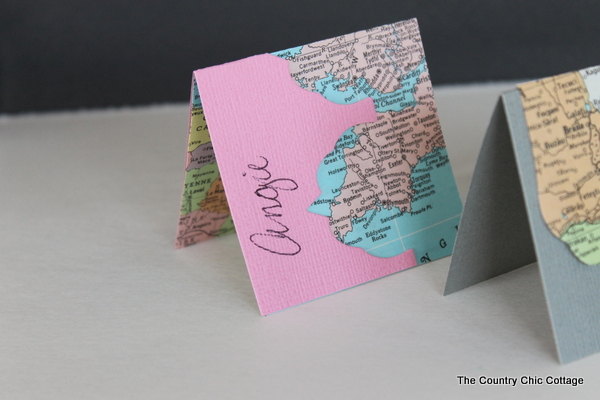 Which of the styles will you use at your next dinner party or wedding reception? These recycled map placecards are perfect for any occasion. Stock up on vintage maps now and grab those dies from Sizzix to make some amazing creations.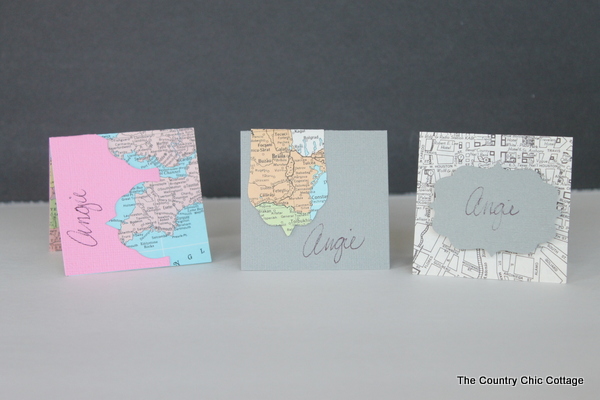 Portions of the materials used were provided to me free of charge however this blog post is all my own ideas and content.