Ready to make a patriotic tote bag? It will go great with these patriotic shirts. Jen Goode is back again this month with an easy craft that you will want to be sure to make.
Make your own custom patriotic tote bag in just a few steps using Cricut's Infusible Ink pens and free coloring pages. This is a great activity to do with the kids too. Just print a coloring page, have the kids color and you can apply the design to create a great handmade project.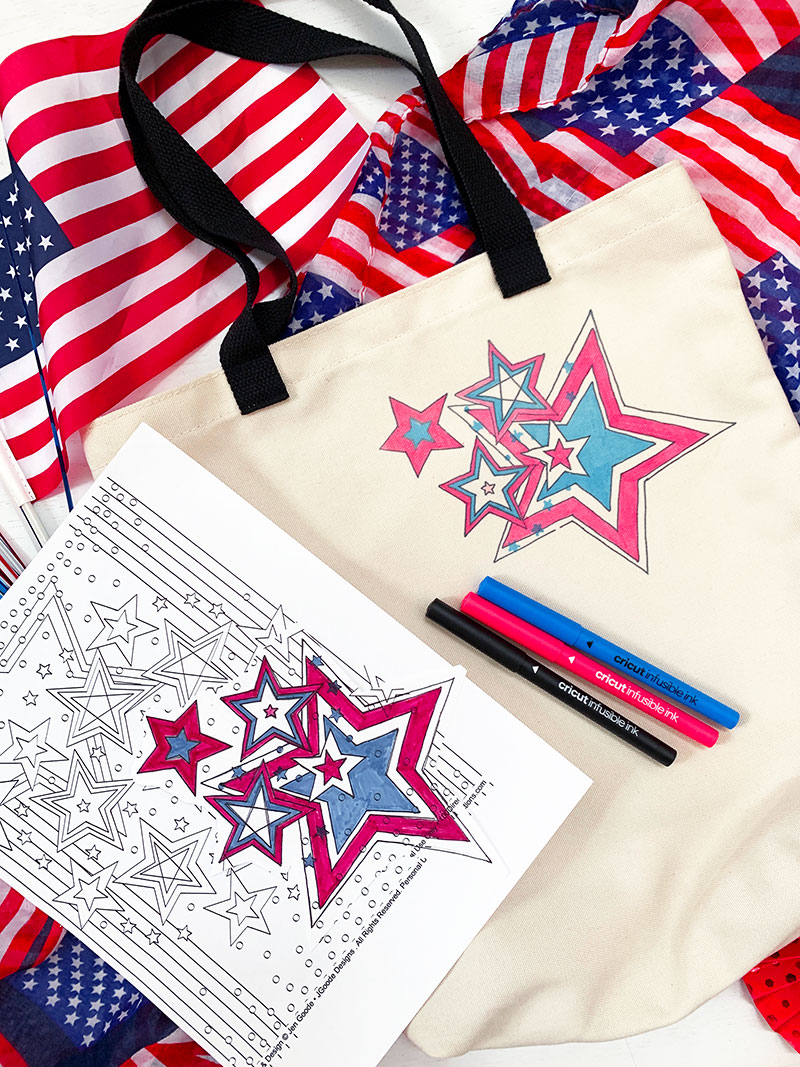 How to Make a Patriotic Tote Bag
Create fun, patriotic designs for a tote bag with July 4th coloring pages. I've created a couple of different coloring pages you can use. Color the entire page or just a portion, you can even add in your own doodling and drawing designs. Make it your own!
Supplies needed:
Instructions:
Download, print, and color the patriotic coloring page with Infusible Ink pens. Be sure to use the black fine point pen to trace over the coloring page lines and then color in using the thicker tip markers.
Place a sheet of parchment paper inside the tote bag. Then place the colored art face down on the tote bag, covering with another piece of parchment paper.
Heat set according to the pen instructions.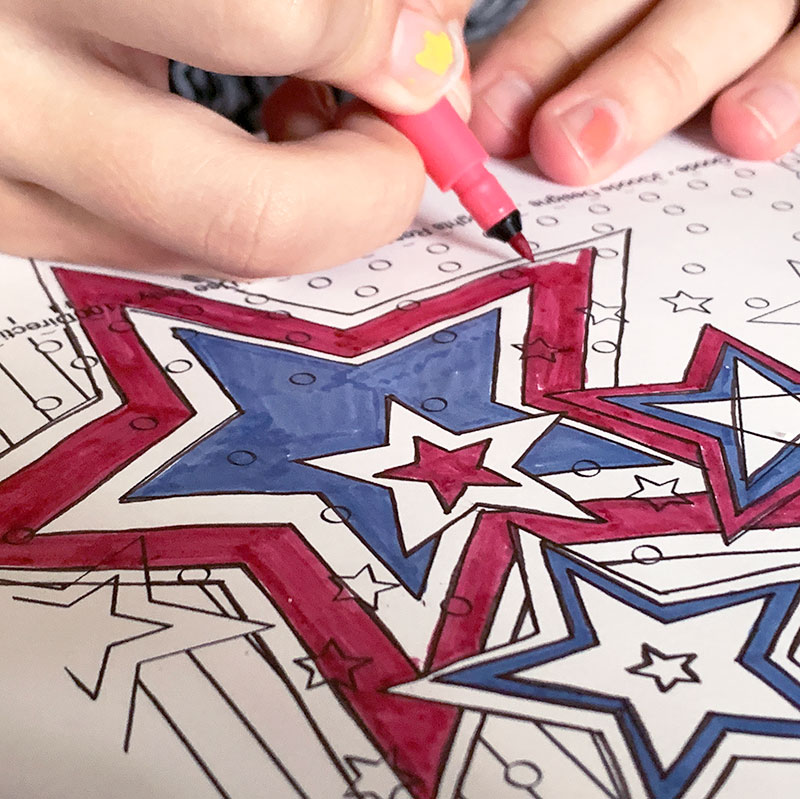 That's it! You can embellish the bag with other fun accents like fabric glitter or gems or leave as is.
Keep in mind, when you color with the Infusible Ink pens, the color will not look quite right on the paper. Don't worry, the ink will heat set nice and bright with plenty of vibrant color!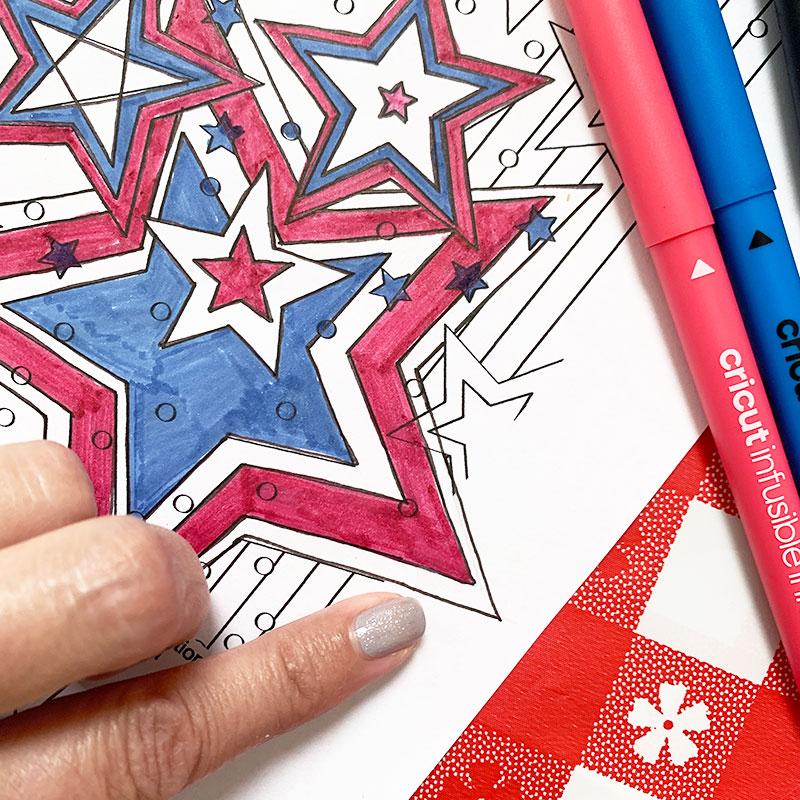 The fun thing about using Infusible Ink pens to create custom art is you can change up a design to add your own personal touch. For this project, the coloring page design cuts off along the edges of the paper. So I printed at 85% of actual size and then drew in the missing start point.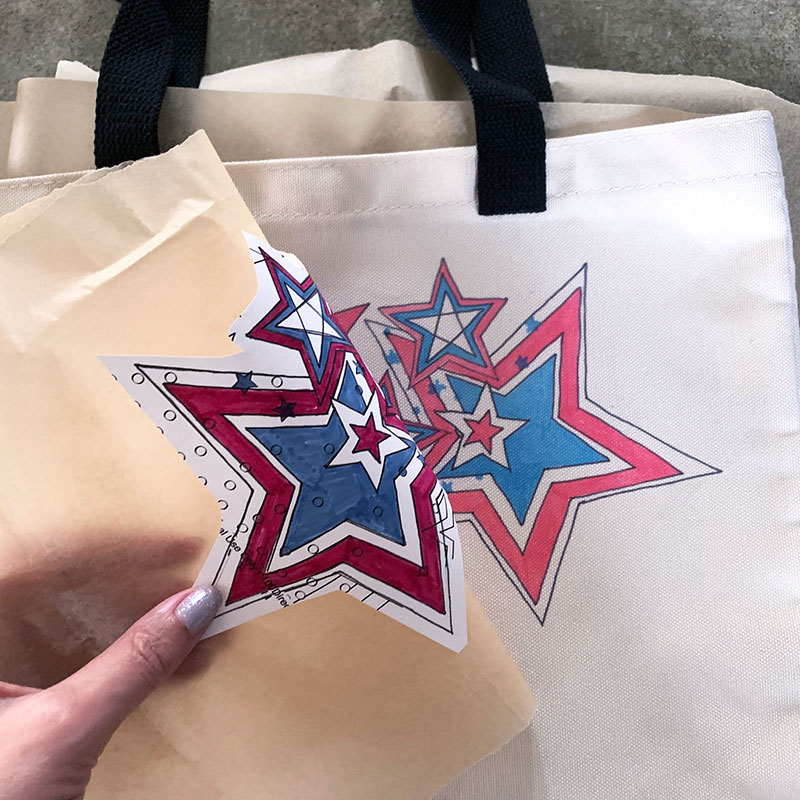 We only colored a portion of the coloring page design. So, I cut around the design to make it a little easier to decide where to place the finished art on the tote bag.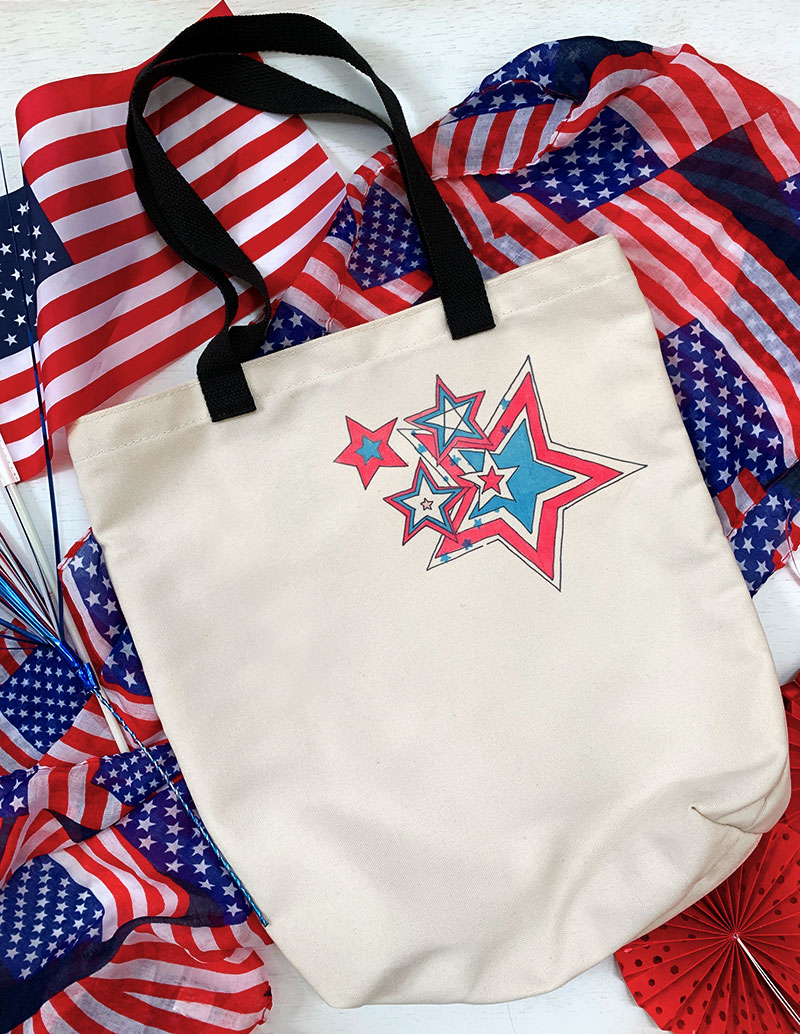 Your turn! Create your own custom patriotic tote bag with coloring page art. Get the kids involved, add your own doodle art and have fun with this family friendly activity!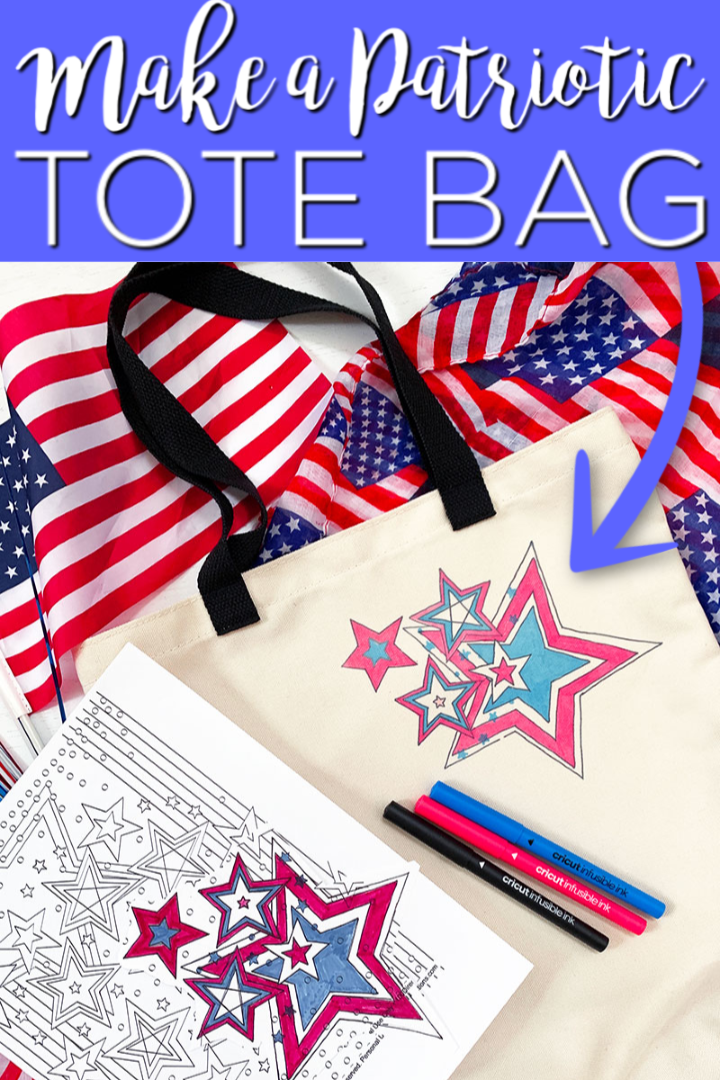 Love this craft and want more ideas? Try the links below as well!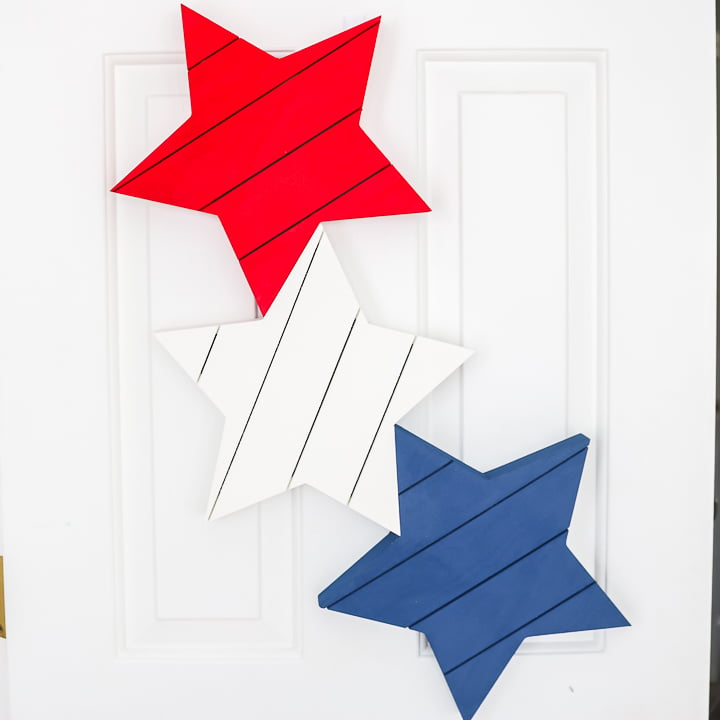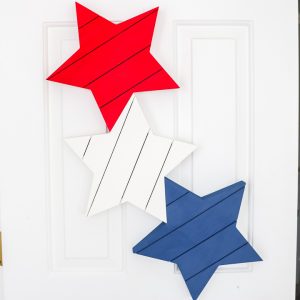 Wood Star Door Decor
A cute and unexpected 4th of July wreath that is super easy to make.
Read More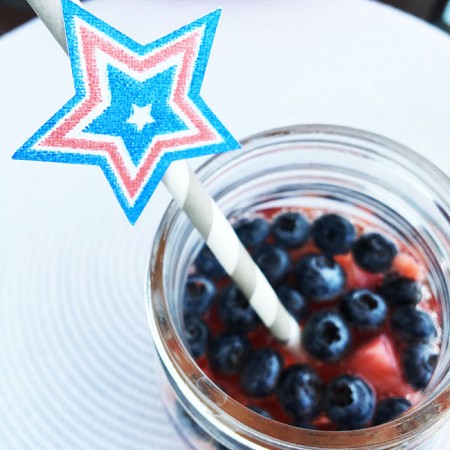 Patriotic Drink Idea
Whip up this patriotic drink and add some star straws!
Read More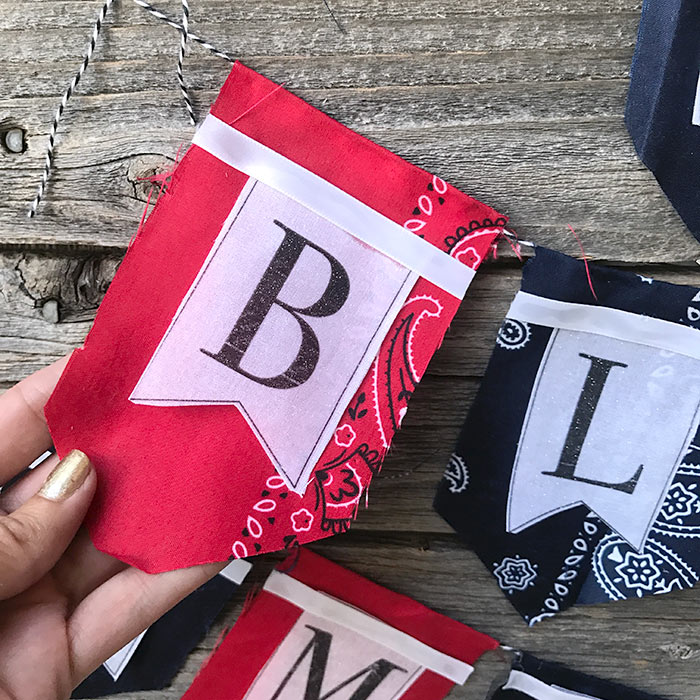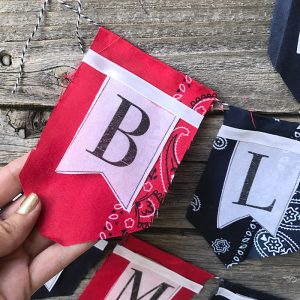 Patriotic Bandana Banner
Add this cute bandana banner to your patriotic decor this summer.
Read More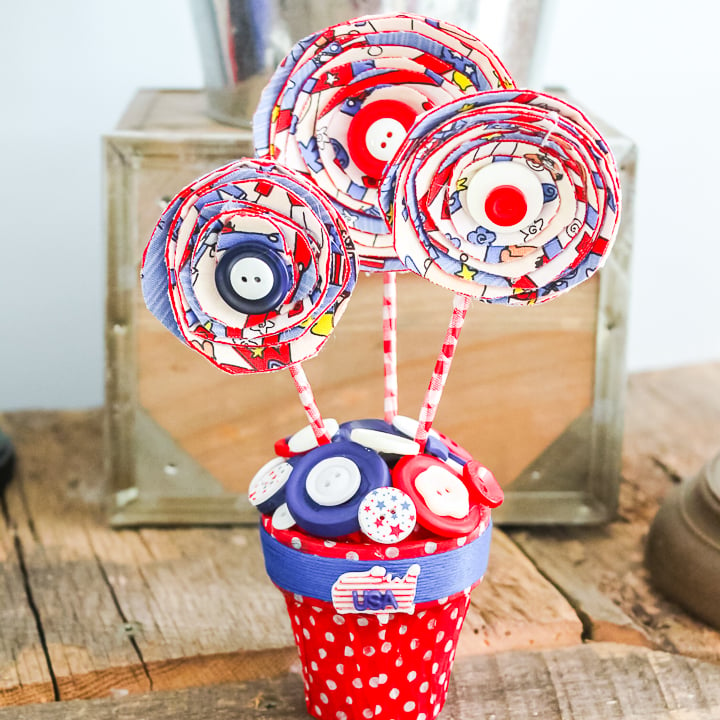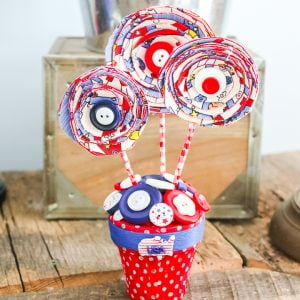 DIY Patriotic Craft Idea
You are going to love how this patriotic home decor looks in your home.
Read More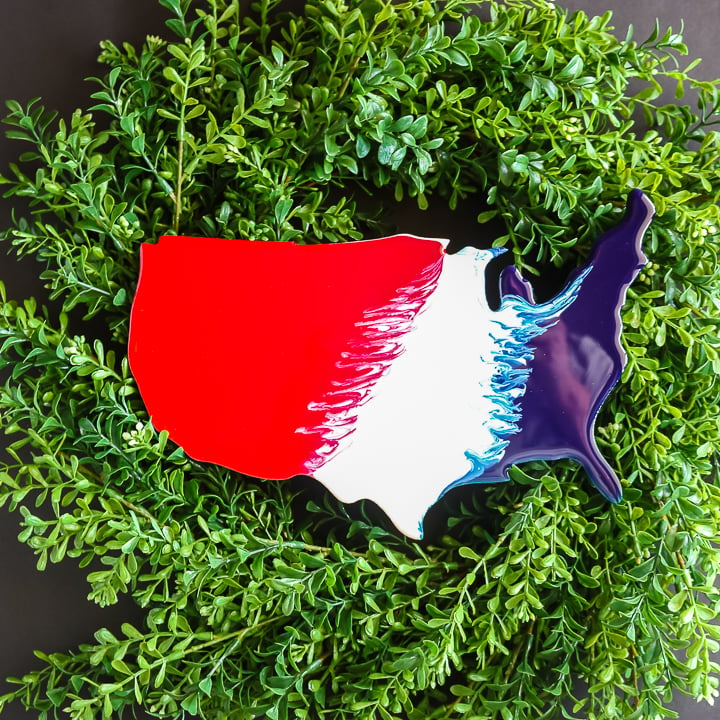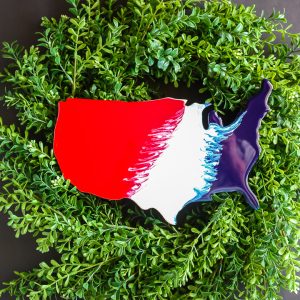 Red, White, and Blue Wreath Idea
Your guests will love this touch of patriotism on your front door this summer.
Read More