Make your own essential oil insect repellent with this quick and easy recipe. We even have free printable labels to add to the outside of your spray bottle. This natural bug spray will keep those mosquitoes and more at bay all summer long. Plus you can feel good about using a product that is all natural. So, let's learn how to make some essential oil mosquito repellent of your very own!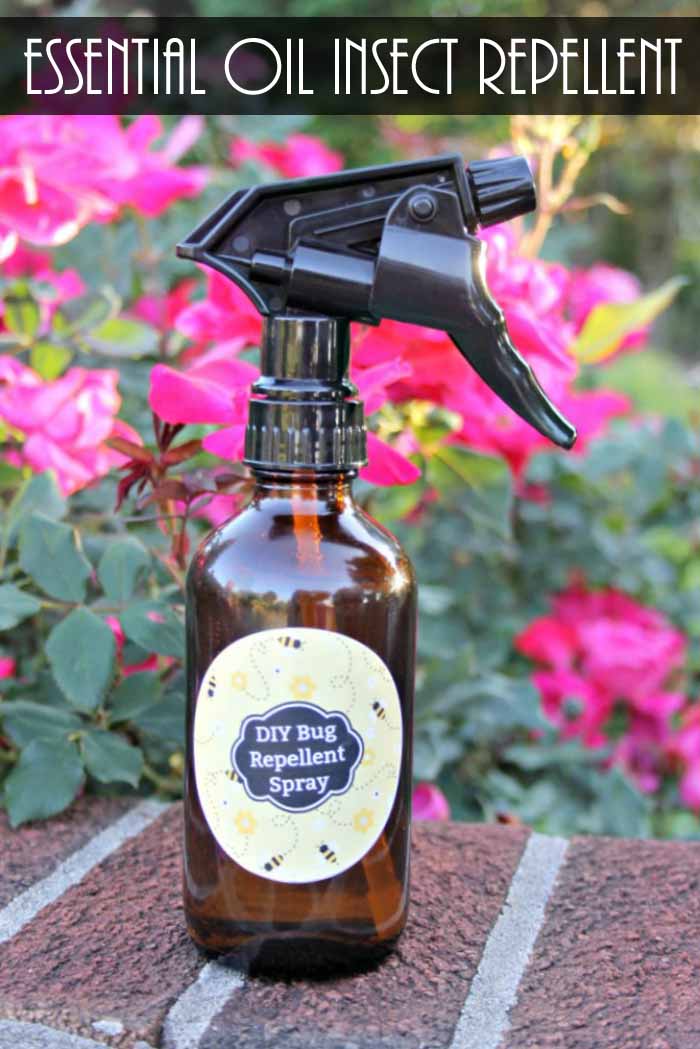 Ingredients for this essential oil mosquito repellent recipe: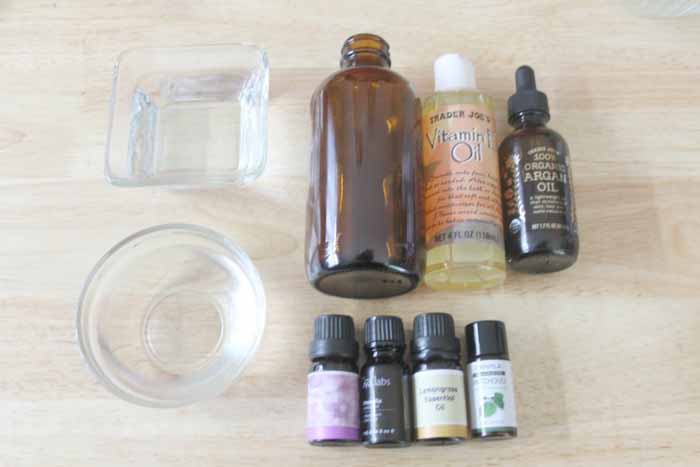 Instructions for making this essential oil mosquito repellent recipe:
Measure and add witch hazel and distilled water to a bowl.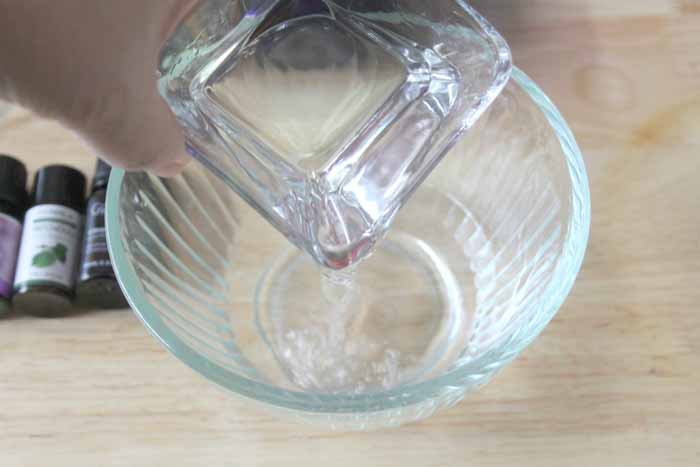 Add 10-15 drops of each of the essential oils to the bowl. Please note that for kids under 10 you should decrease drops of essential oils to 5 of each type.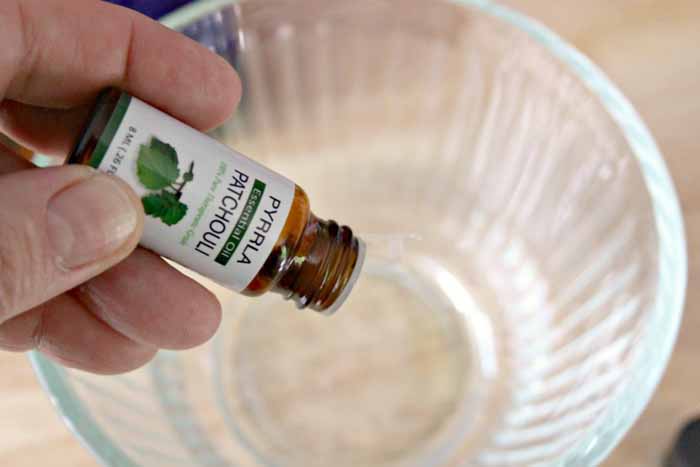 Then add Vitamin E and Argan oil to the bowl.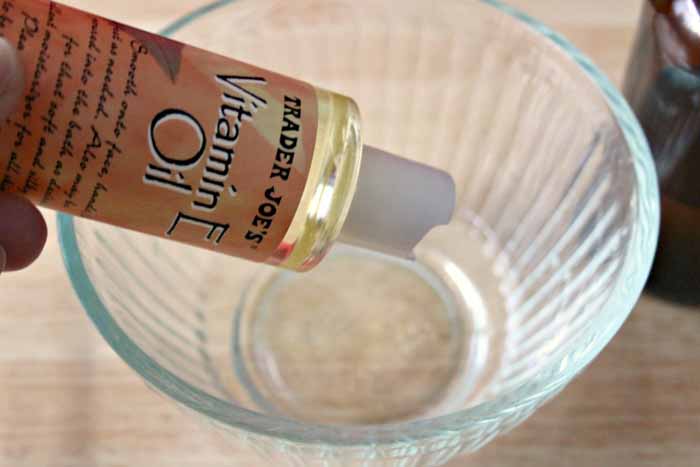 Mix the ingredients together well using a whisk.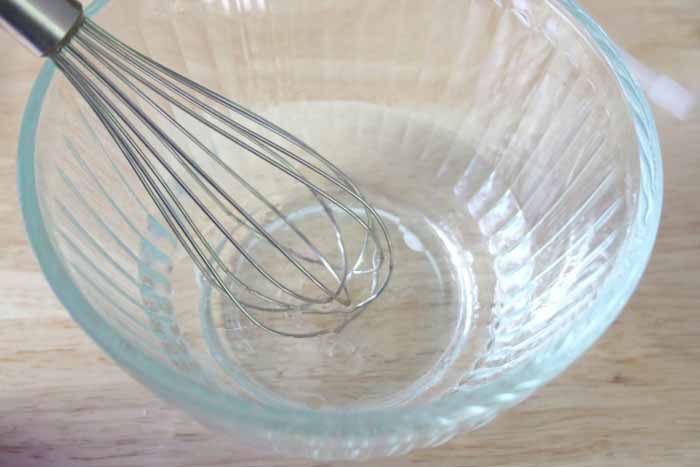 Then pour the mixture into a spray bottle. Using brown glass is preferred when working with essential oils. The dark glass prevents deterioration of the effectiveness of the oils. Then just print the free printable labels by clicking here. You can print them on sticker sheets and add them right to the bottle of this essential oil insect repellent.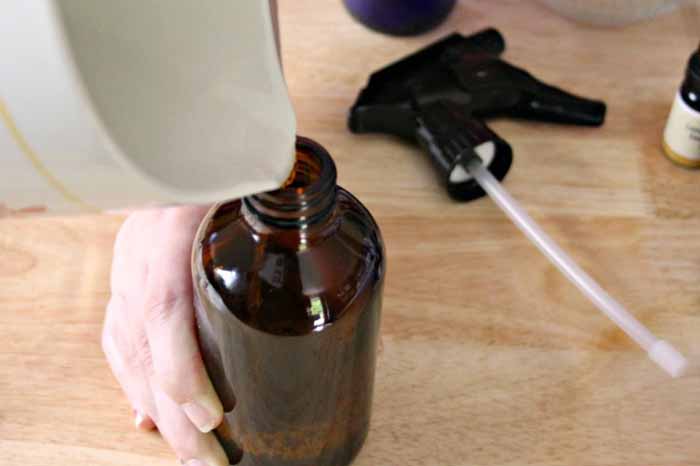 Be sure to spray yourself with this essential oil mosquito repellent recipe before heading out into nature this summer. You can re-apply as needed and this recipe is safe for all skin types.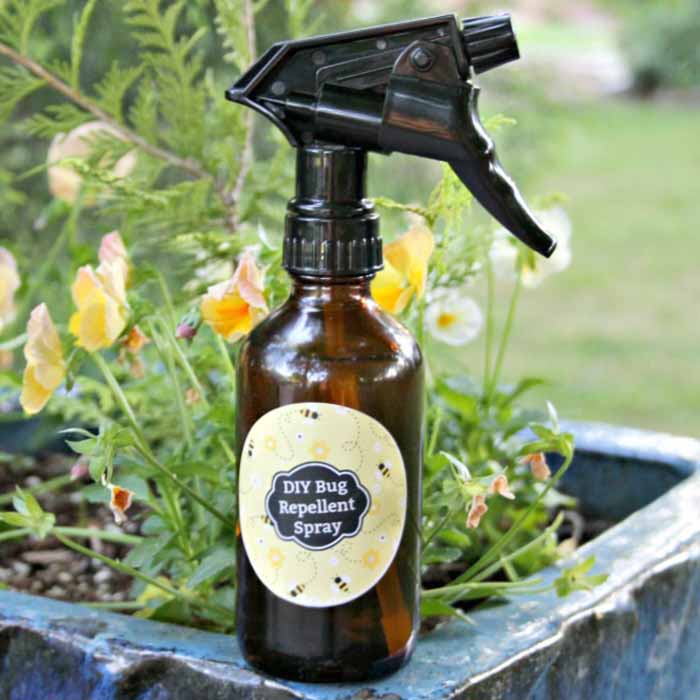 Protect yourself this summer with this all-natural bug spray recipe. Keep it on hand and dose yourself liberally before heading out to the garden. Be sure to mix up a separate batch for smaller kids and label it properly. Then head out and enjoy nature while being protected by this essential oil mosquito repellent! You are going to love the results!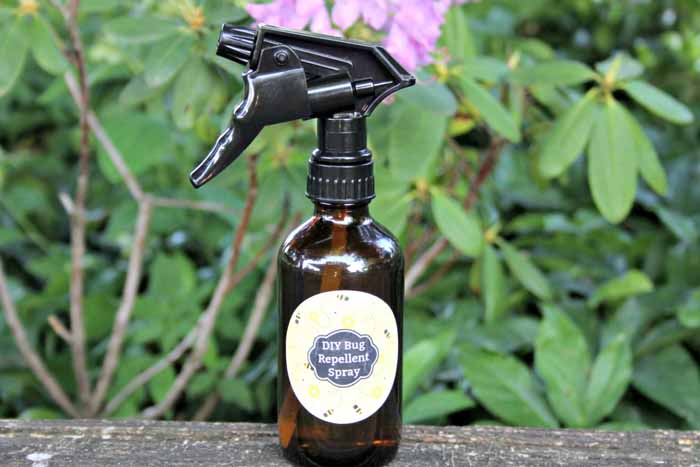 Love this essential oil insect repellent and want more essential oil ideas? Try the links below!
Essential Oils to Sooth Your Baby
10 more essential oils to try this summer