I love a miniature fairy garden and thought y'all might as well. I have ideas on where to buy supplies and ideas for making your own take on this trend below. I was shopping the other day and found the cutest supplies and just had to snap some pictures. This post is sponsored by Old Time Pottery however all projects and opinions are my own.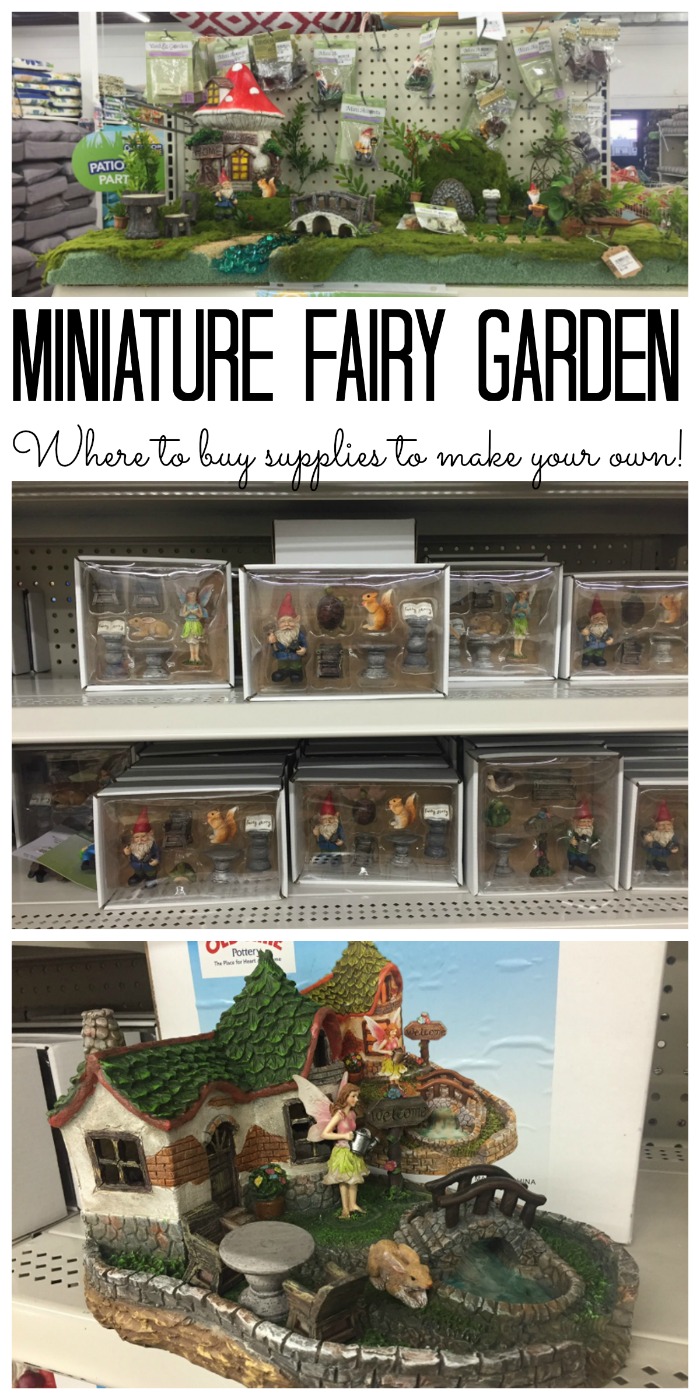 I was walking through the outdoor section of my local Old Time Pottery when I ran across the display below. I was in love! I scoured the shelves and sure enough found other miniature fairy garden supplies as well. You can actually click here to see pictures of my entire shopping trip. Trust me….you will want to head to Old Time Pottery if you need items for outdoors this summer.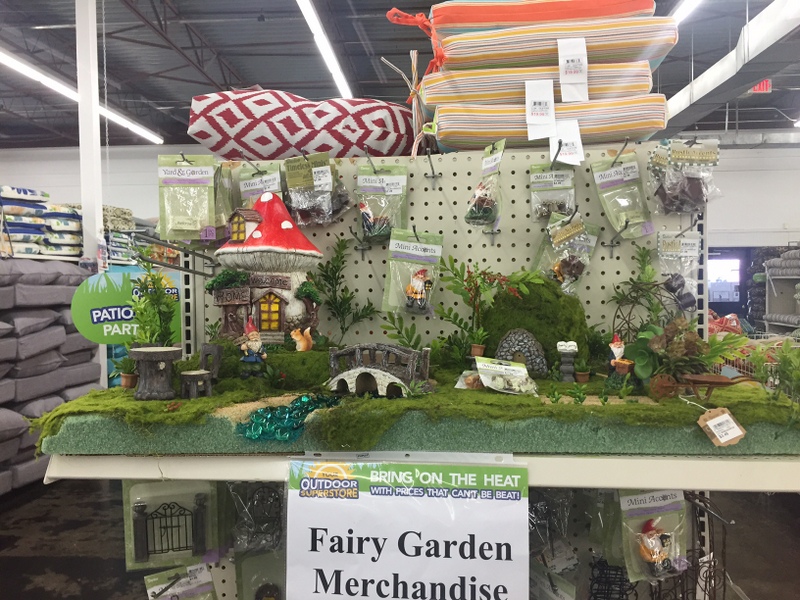 For right now, I am going to concentrate on the items specifically for fairy gardens. The display above had a wide variety of individually packaged supplies that you could put together into the fairy garden of your dreams. On another aisle, I found the pre-packaged sets below that were also just adorable. Add a few of these and some moss to a planter and you have the start of one adorable fairy garden.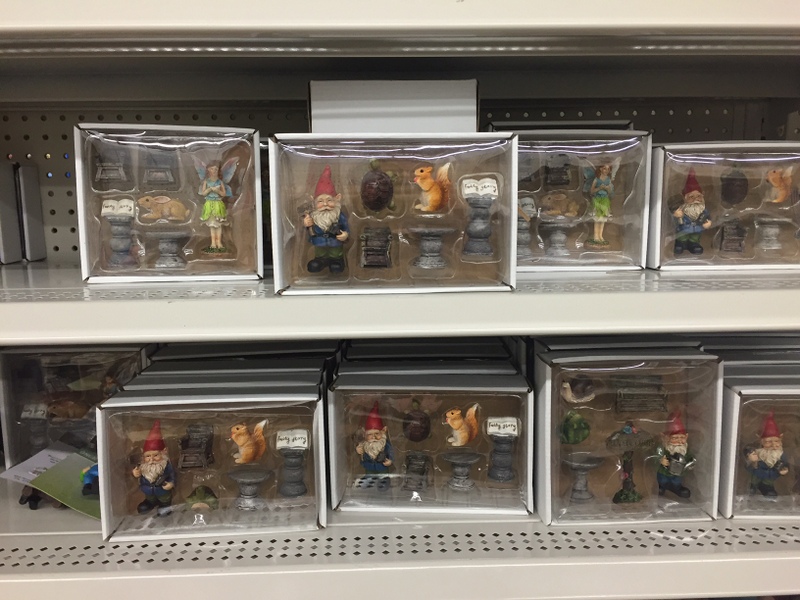 Not into making your own? Old Time Pottery actually has these miniature versions that are complete! I love something I can pick up and immediately use as decor. Try a few of these around your porch or patio.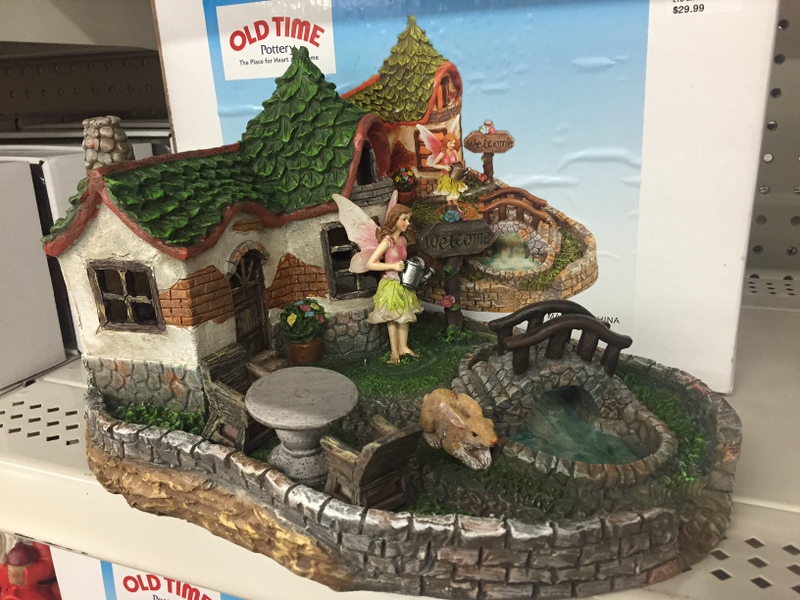 Now what do you do with these supplies once you get them home? Why turn them into a miniature fairy garden of course! I have a few links below that should help to get you started!
Good luck and happy shopping y'all! I hope you have the miniature fairy garden of your dreams this year!