All week I have shared spring mason jar crafts and ideas along with my partners for this series. I wanted to round up the entire series in one place so you don't miss any of the ideas. I can't believe it either but I believe spring is here to stay. We might as well celebrate with a few craft ideas that use a mason jar. Cause y'all….I celebrate everything with a mason jar!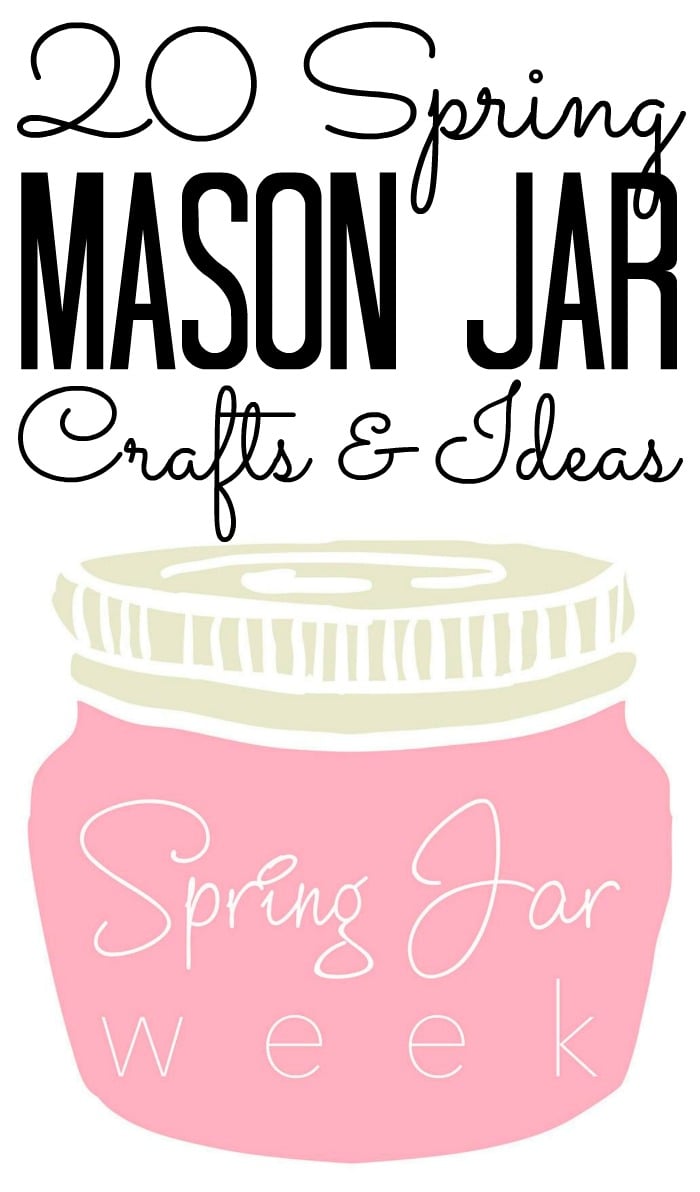 I am going to share all of the crafts below with a picture and description. Just click on any picture and the craft idea will open up in another window. You can get full instructions there and pin or save for later. Happy crafting!
Spring Mason Jar Crafts
Those were some great ideas right? If you love those, you might also like the jar crafts we have shared for other series. See those links below and get inspired to create even more with mason jars.
Once again, a huge thanks to my partners for this series. I could not have collected this many ideas without Mad In Crafts, Silly Pearl, and Yesterday on Tuesday. Y'all be sure to stop by their blogs and thank them as well.
Just in case you are curious, I have also created a quiz so you can find out what type of mason jar you are! This is just for fun but might give you some great ideas for jars to use in your own crafts. Take the quiz below!


You can also get some great books that have mason jar crafts that you might enjoy. I am sharing a few of those below. Please note that these links are affiliate links which means you do not pay anymore. Happy shopping!
I hope you enjoyed these spring mason jar crafts as much as we enjoyed bringing them to you! Until next time!